As plenty of stars bonded with their families [1] at home over Mother's Day [2] weekend, others have been out on the town with loved ones, pals, and costars. On Saturday, Jennifer Lawrence [3] struck up a smiley conversation with actor Omar Sy after the star-studded premiere [4] of X-Men: Days of Future Past in NYC, and Christina Aguilera [5] showed off her baby bump and moves at a concert in LA. To kick off the weekend on Friday, Miranda Kerr [6] hit a high note on the runway in Shanghai, China, and Jimmy Fallon [7] donned his Ragtime Gals costume yet again to perform at a famous friend's birthday celebration in NYC. That's just where the fun starts — keep reading to see this weekend's must-see snaps!
Hanging With Mom
Kellan Lutz [8] spent quality time with his mom, Karla Pope, at an Anti-Defamation League event in LA on Thursday.
Catwalk Confidence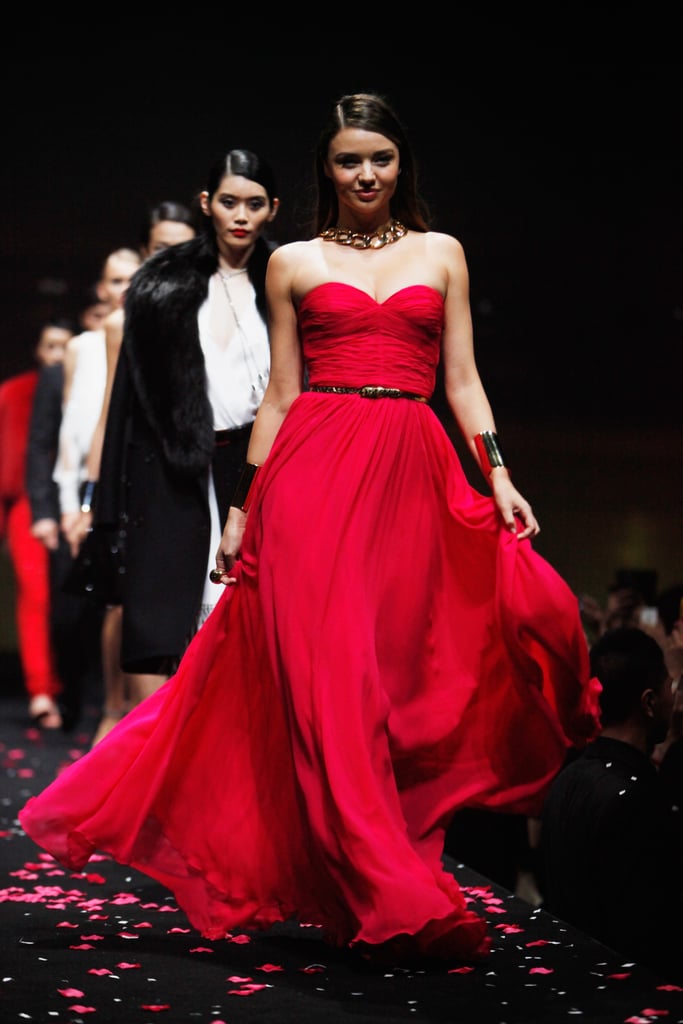 Miranda Kerr [9] worked the runway at Michael Kors's "Jet Set Experience" fashion show in Shanghai, China, on Friday.
Rita's Calvins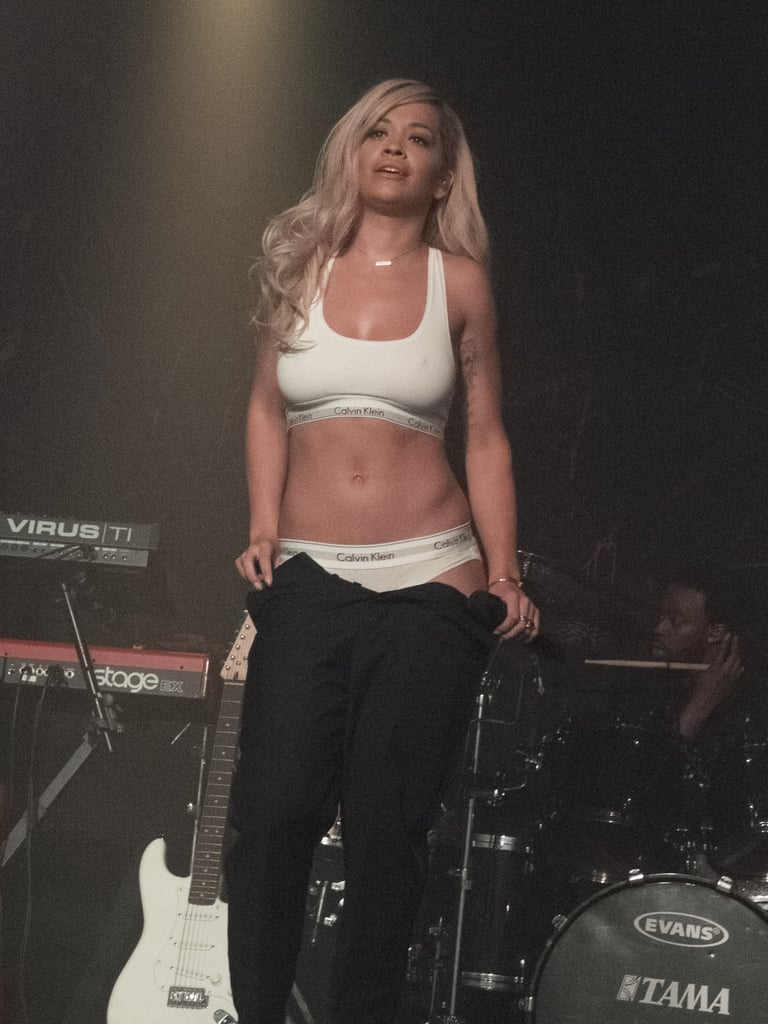 Rita Ora performed a striptease during her set at G-A-Y in London on Saturday.
The Lawrence Laugh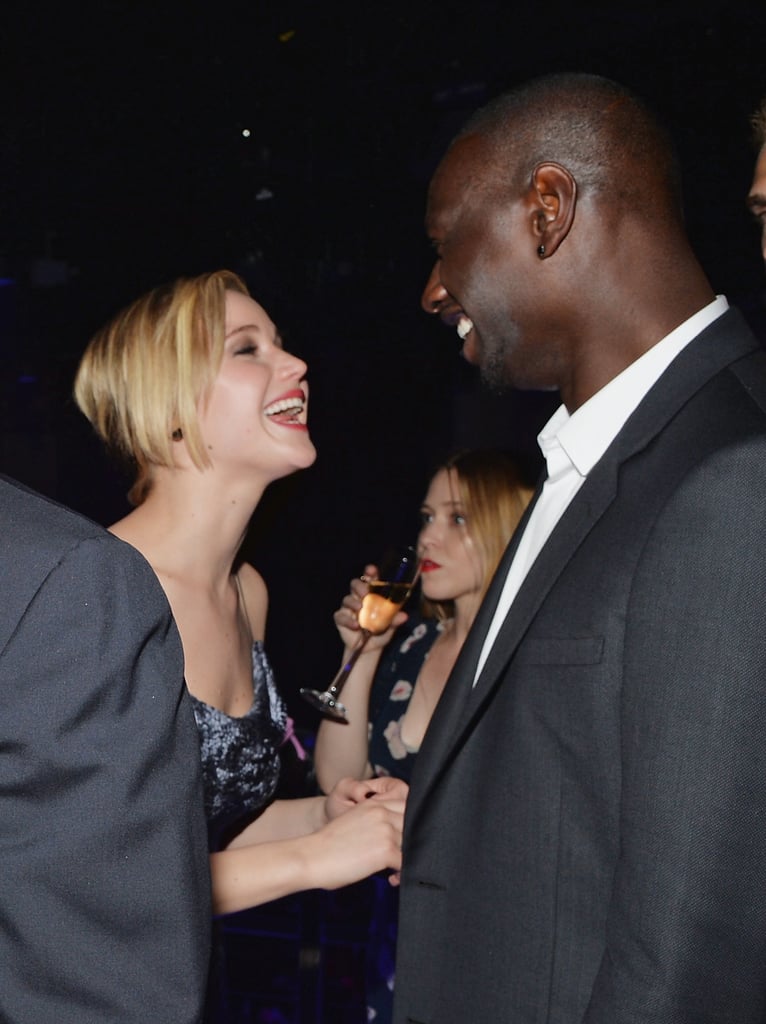 On Saturday, Jennifer Lawrence [10] got chatty at the afterparty for the X-Men: Days of Future Past premiere in NYC, where she led the star parade on the red carpet.
Dressed to the Nines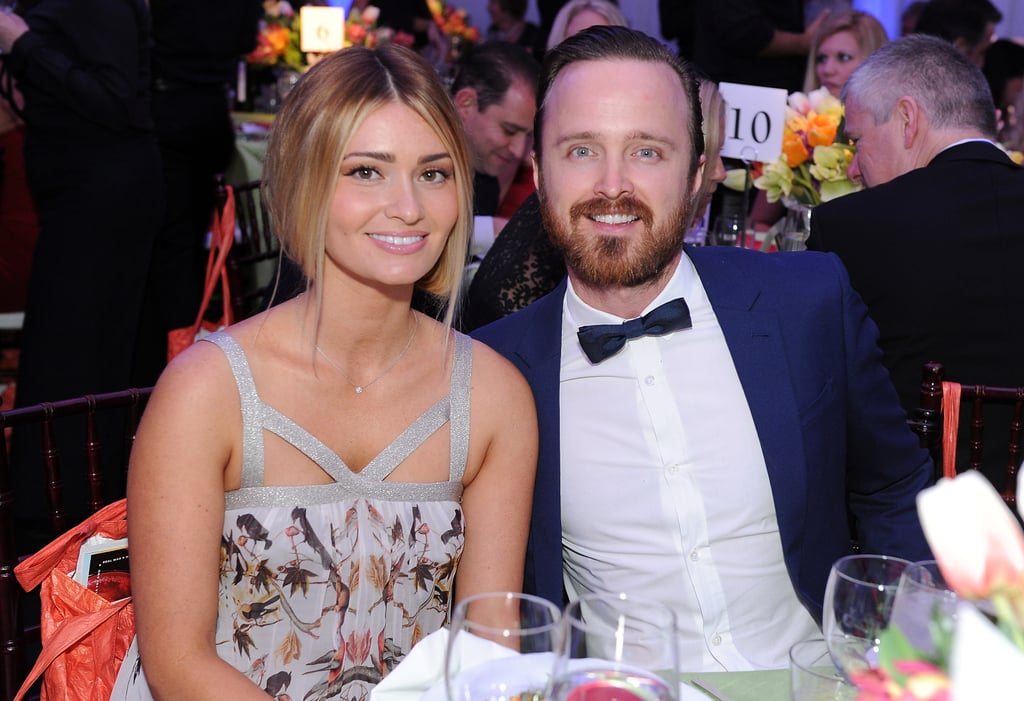 Lauren Parsekian and Aaron Paul attended the Open Hearts Foundation Gala in Malibu, CA, on Saturday.
Mom's Moves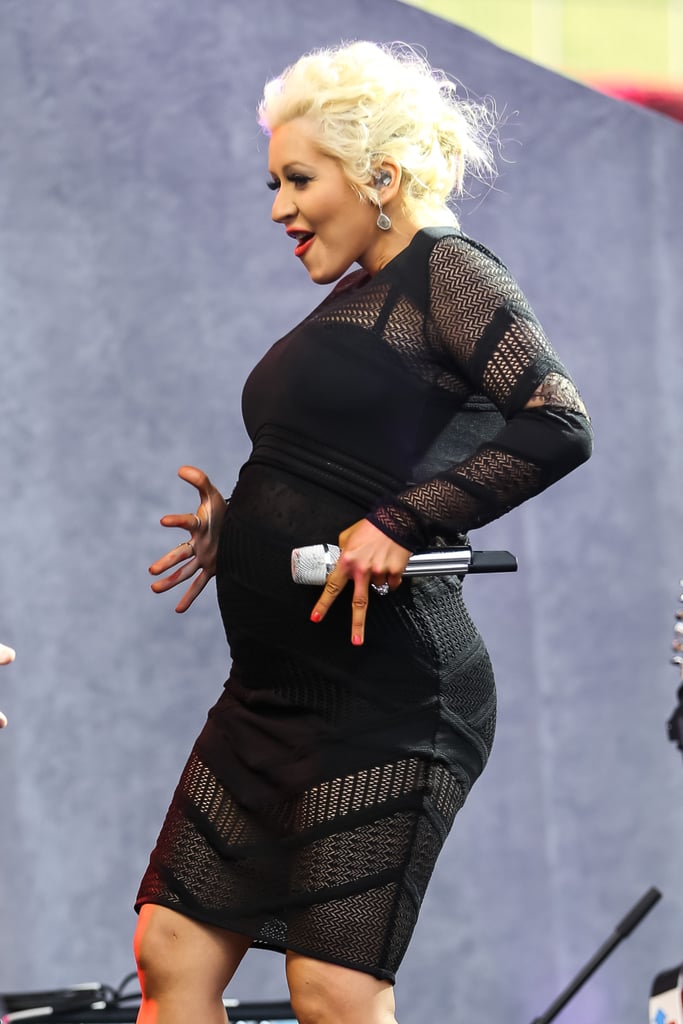 Christina Aguilera [11]'s baby bump was front and center when she performed at 102.7 KIIS FM's Wango Tango concert in LA on Saturday.
Casual Sunday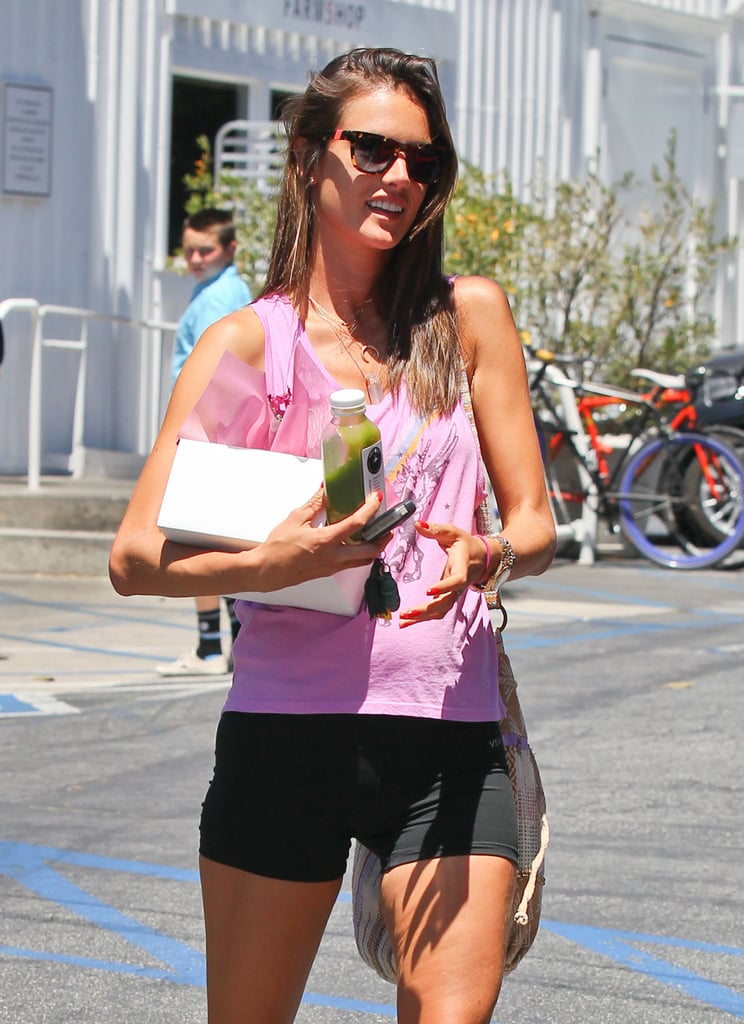 Alessandra Ambrosio's tan was on display when she stopped at the Brentwood Country Mart in LA on Sunday.
Pitch-Perfect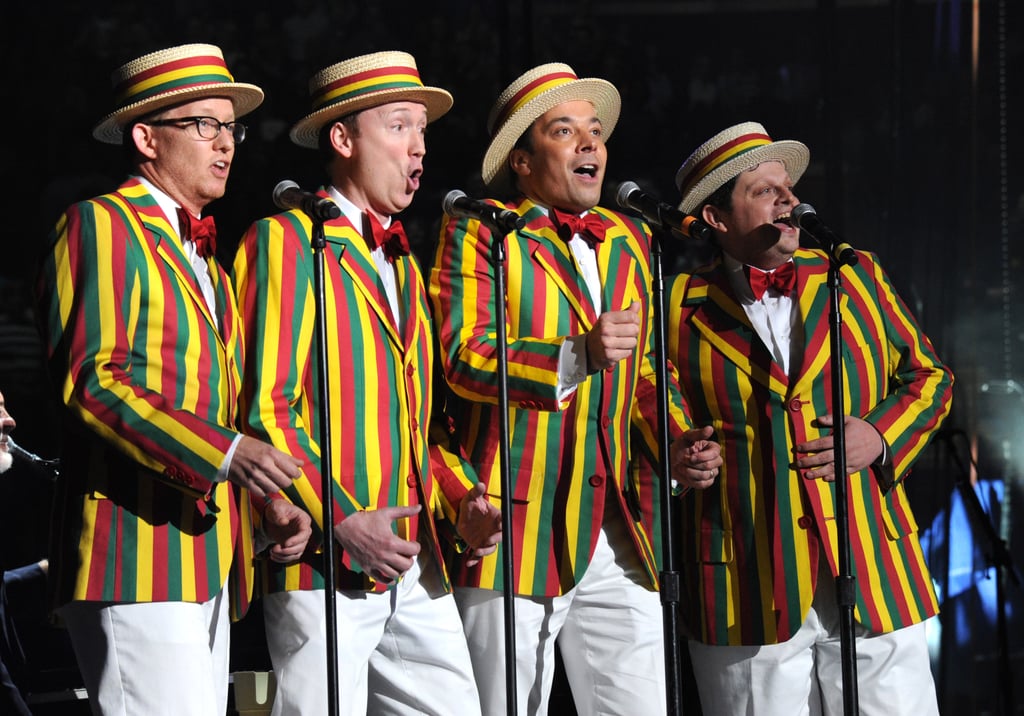 Jimmy Fallon [12] and his Ragtime Gals performed a song at Billy Joel's 65th birthday at Madison Square Garden in NYC on Friday.
Inseparable Couple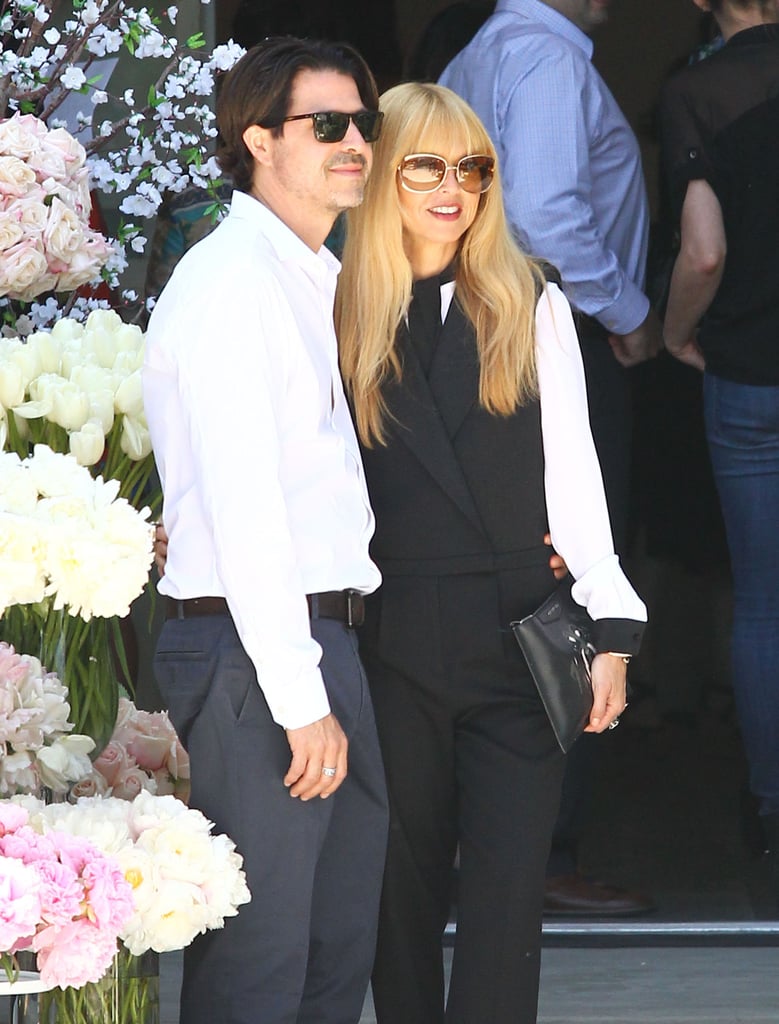 Rachel Zoe [13] and Rodger Berman went shopping together in LA on Saturday.
Hairography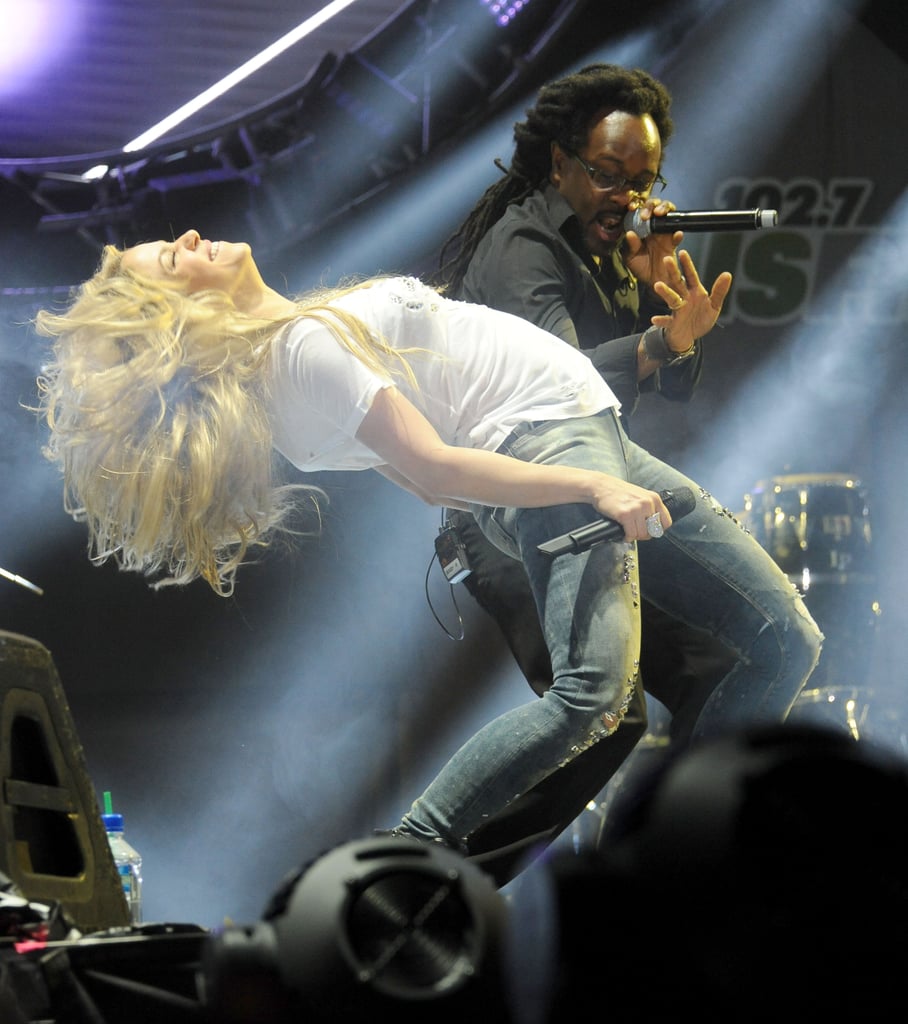 On Saturday, Shakira [14] lost herself in the music at 102.7 KIIS FM's 2014 Wango Tango concert in LA.
Belting Out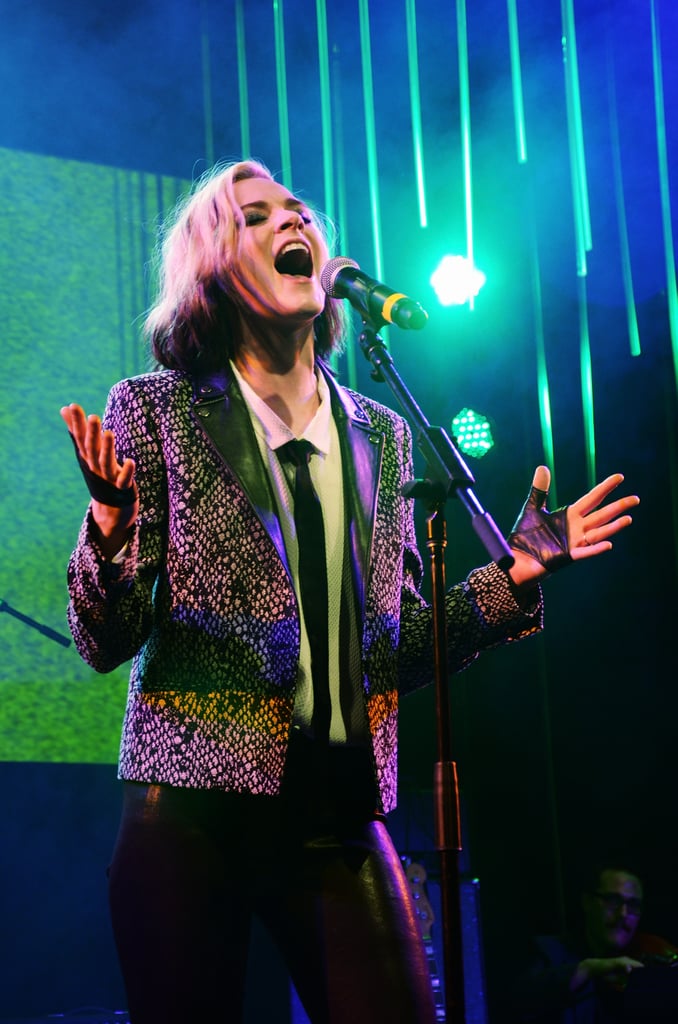 Evan Rachel Wood gave it her all while singing at the Evening With Women event in Beverly Hills on Saturday. The annual party raised money for the LA Gay & Lesbian Center.
All Riled Up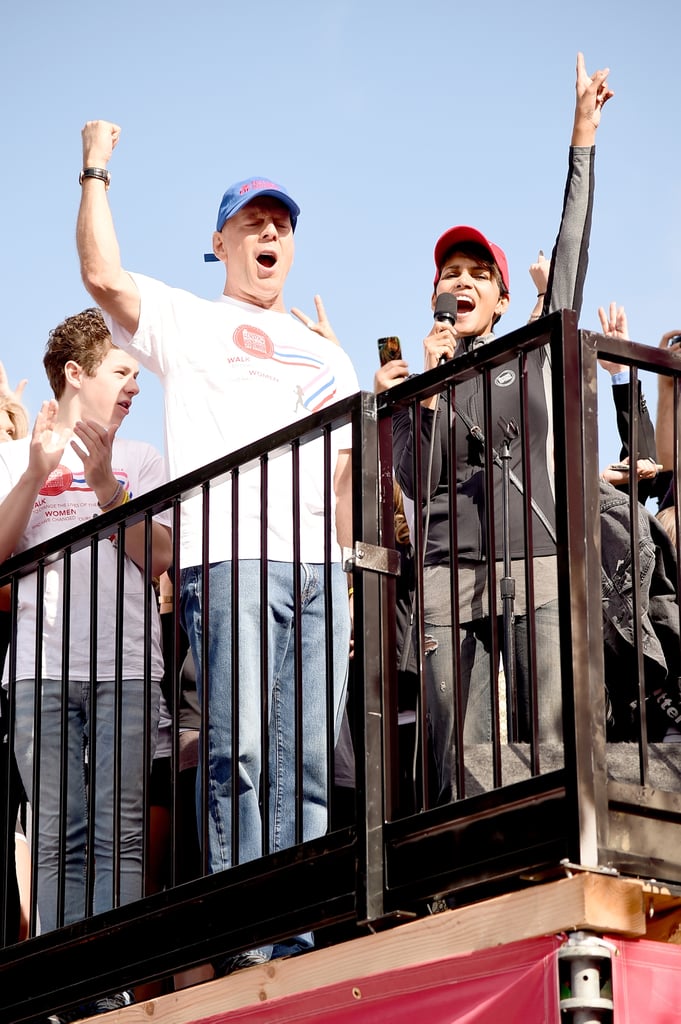 Bruce Willis [15] and Halle Berry [16] brought their winning spirit to the 21st annual EIF Revlon Run/Walk For Women event in LA on Saturday.
Family Hike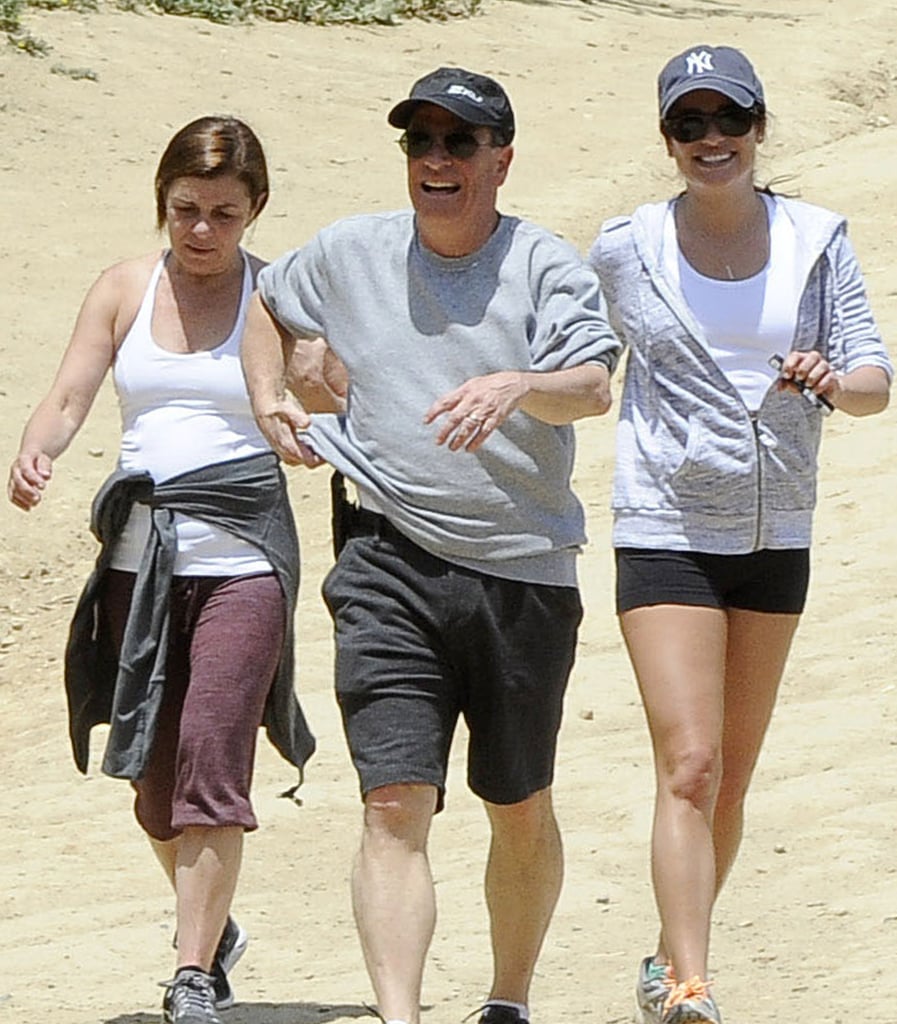 Lea Michele [17] smiled and laughed her way through an afternoon with her parents, Marc and Edith Sarfati, in LA on Friday.
Red Carpet Pals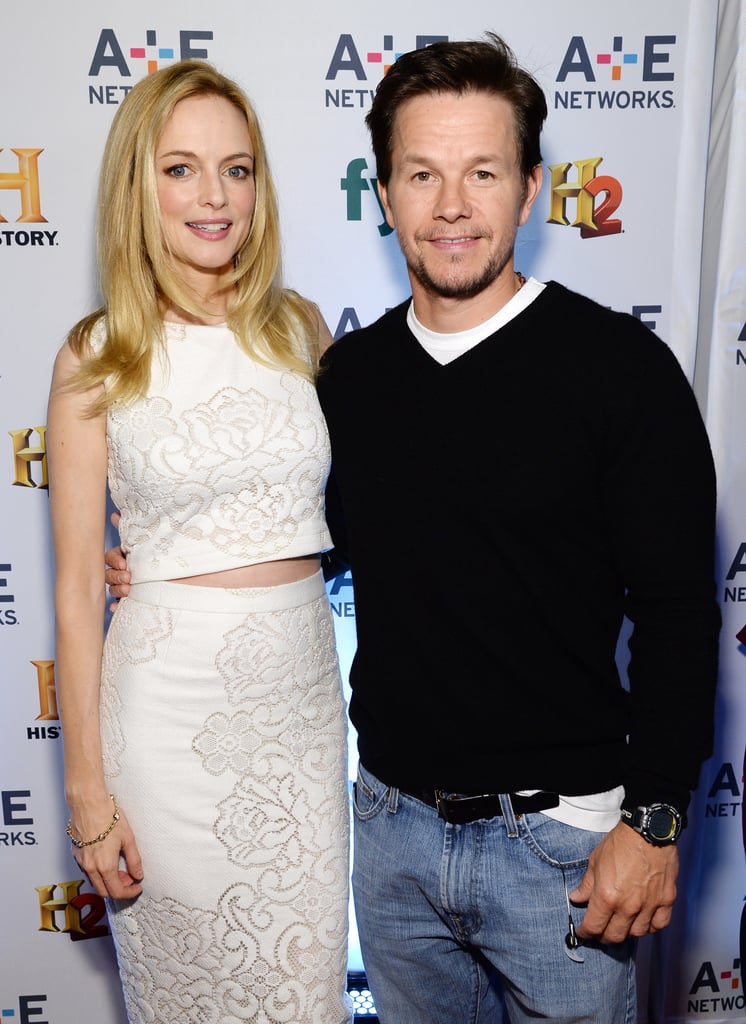 Heather Graham [18] and Mark Wahlberg [19] buddied up on the red carpet at A+E's network upfront event in NYC on Thursday.
Seeing Double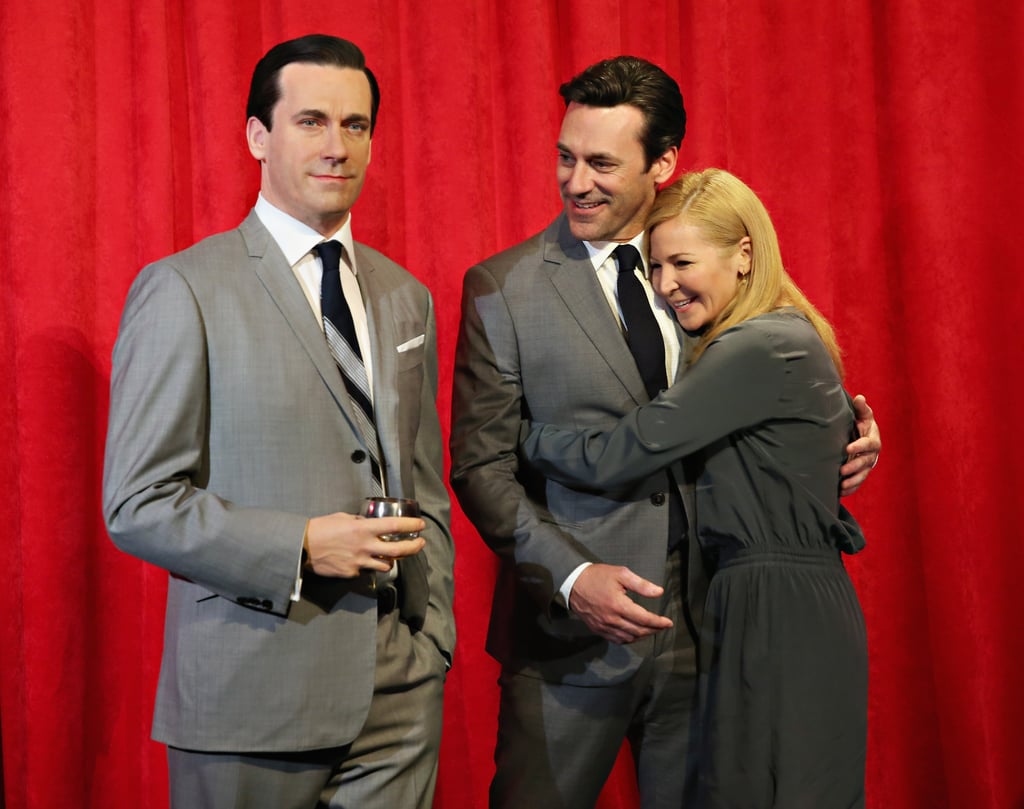 Jon Hamm [20] and Jennifer Westfeldt got a kick out of seeing his wax figure at Madame Tussauds in NYC on Friday. Check out more stars next to their wax figures [21]!
Sporty Shia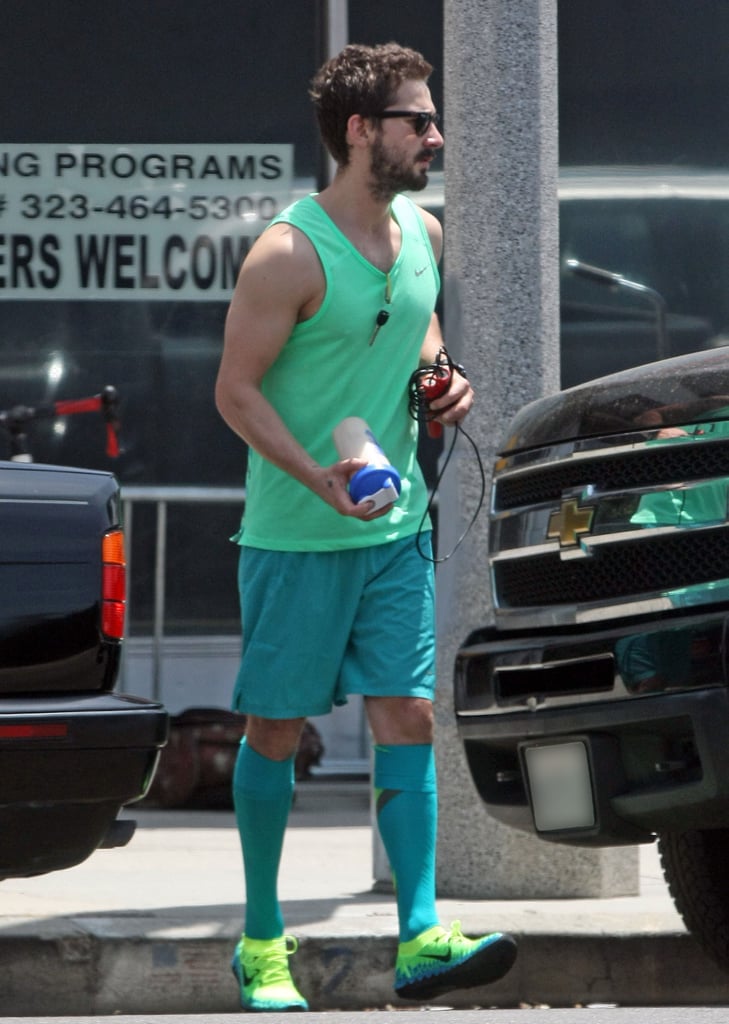 Shia LaBeouf [22] turned his Friday in LA into the gun show.
Back in Action
Mere days after Hugh Jackman was treated for skin cancer on his nose [23], the actor signed his autograph for a fan outside an event for X-Men: Days of Future Past in NYC on Saturday.
Model Behavior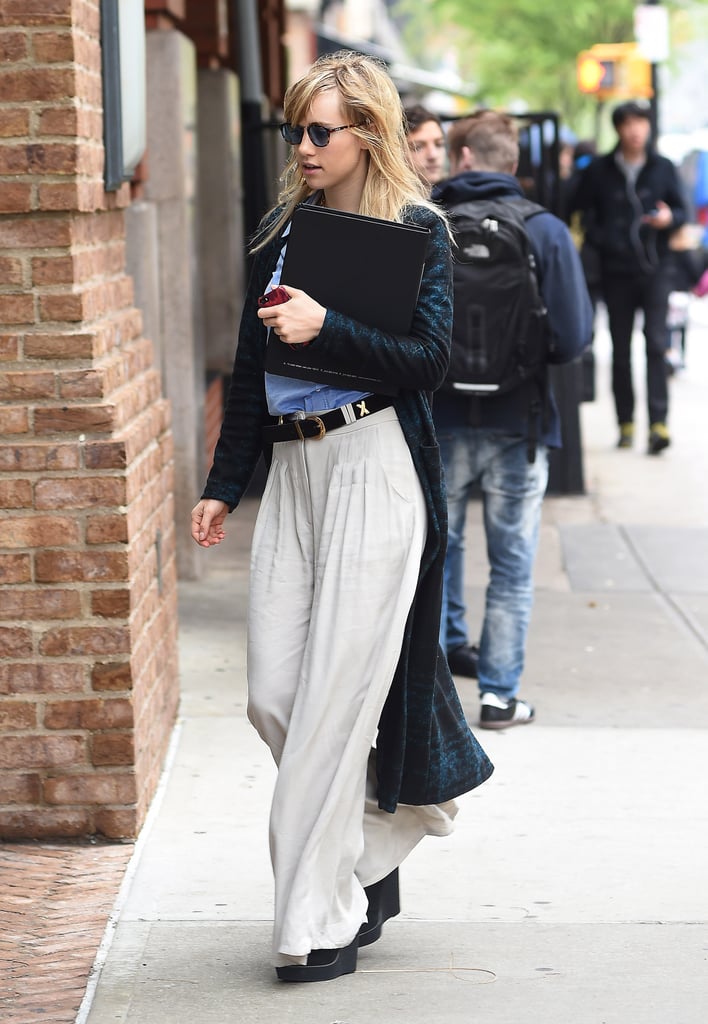 Suki Waterhouse donned palazzo pants for her Friday in NYC.
Couple's Day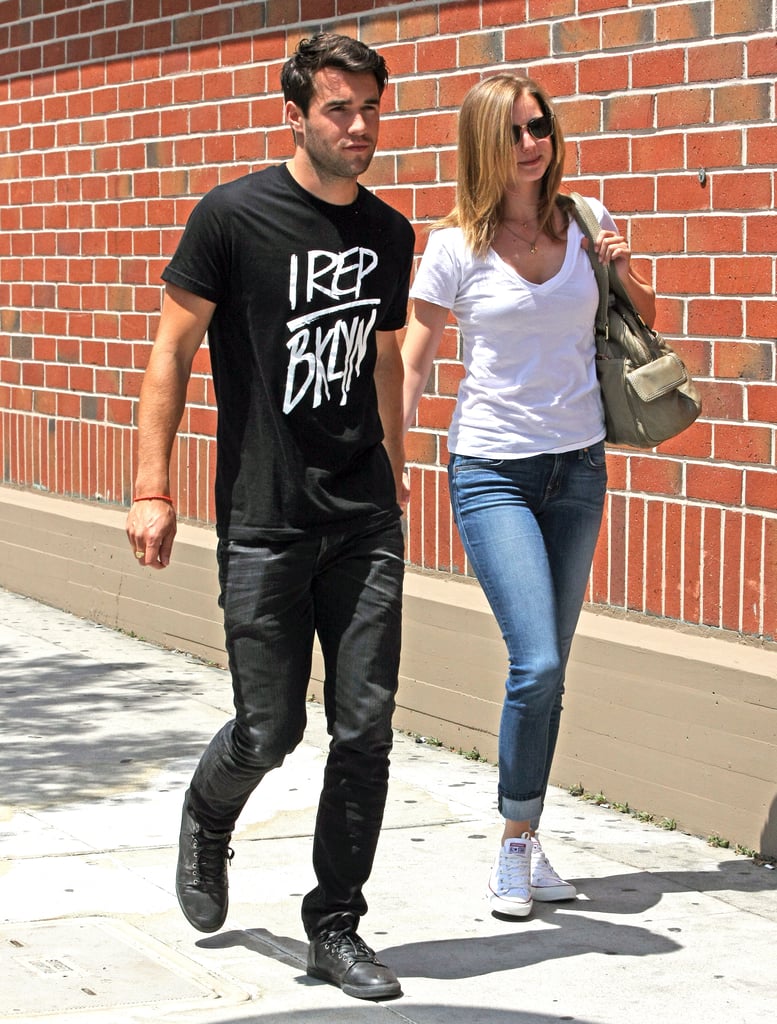 Joshua Bowman and Emily VanCamp stepped out in LA during their break from filming their ABC show, Revenge, which was renewed this week [24].
Courtside Giggles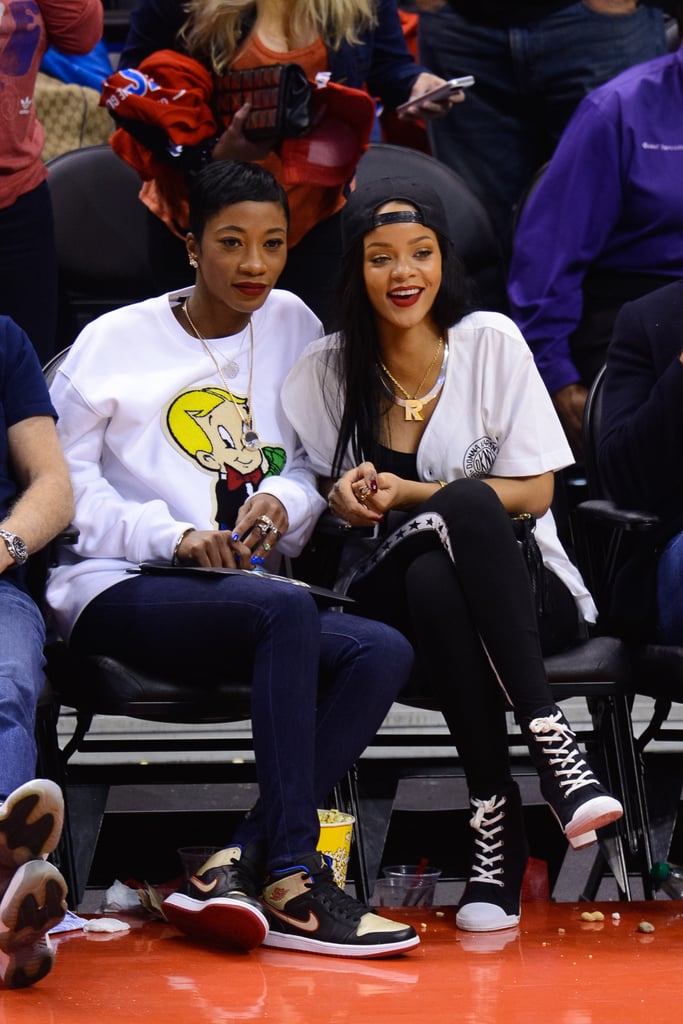 Rihanna [25] brought a pal to the Clippers vs. Thunder game in LA on Friday.
Solo Outing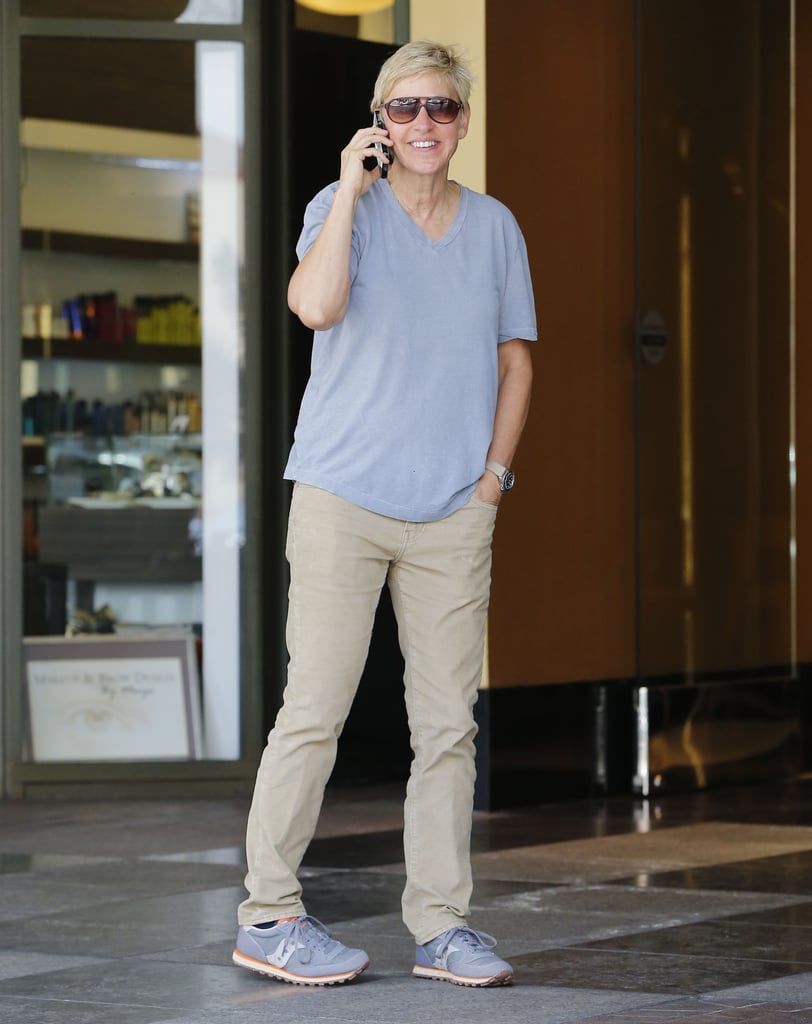 Ellen DeGeneres [26] showed off her pearly whites while out in LA on Friday.
City Stroll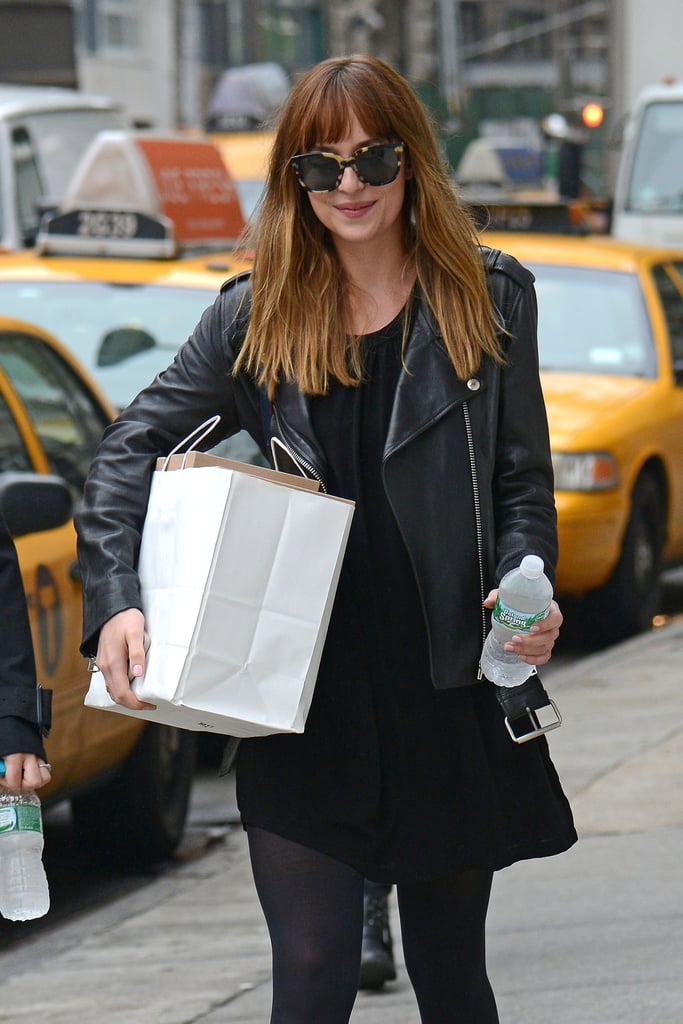 Dakota Johnson [27] was covered up while running errands in NYC on Friday.
Back in Black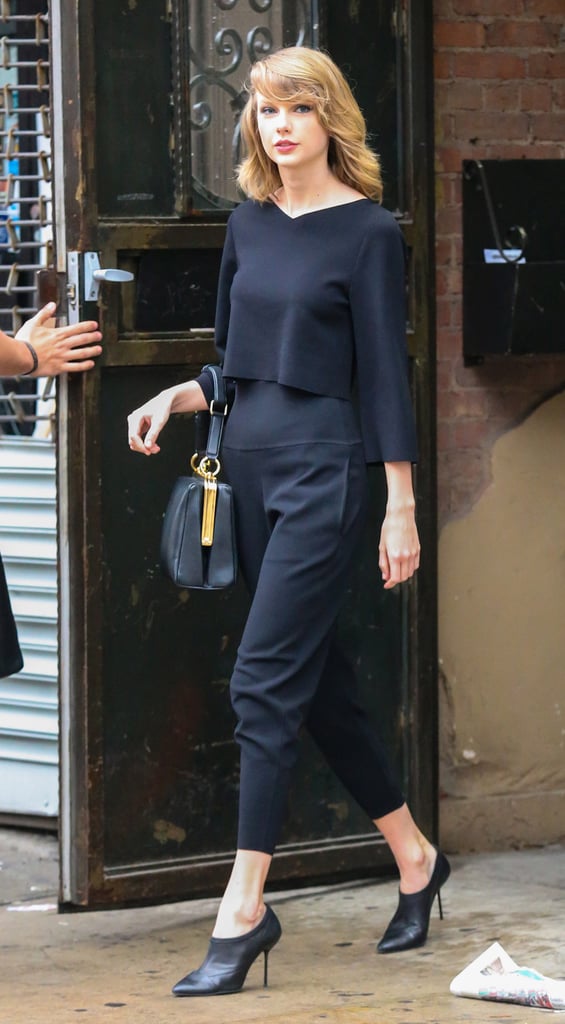 On Friday, Taylor Swift [28] looked flawless while leaving a gym in NYC.
Diane's Dash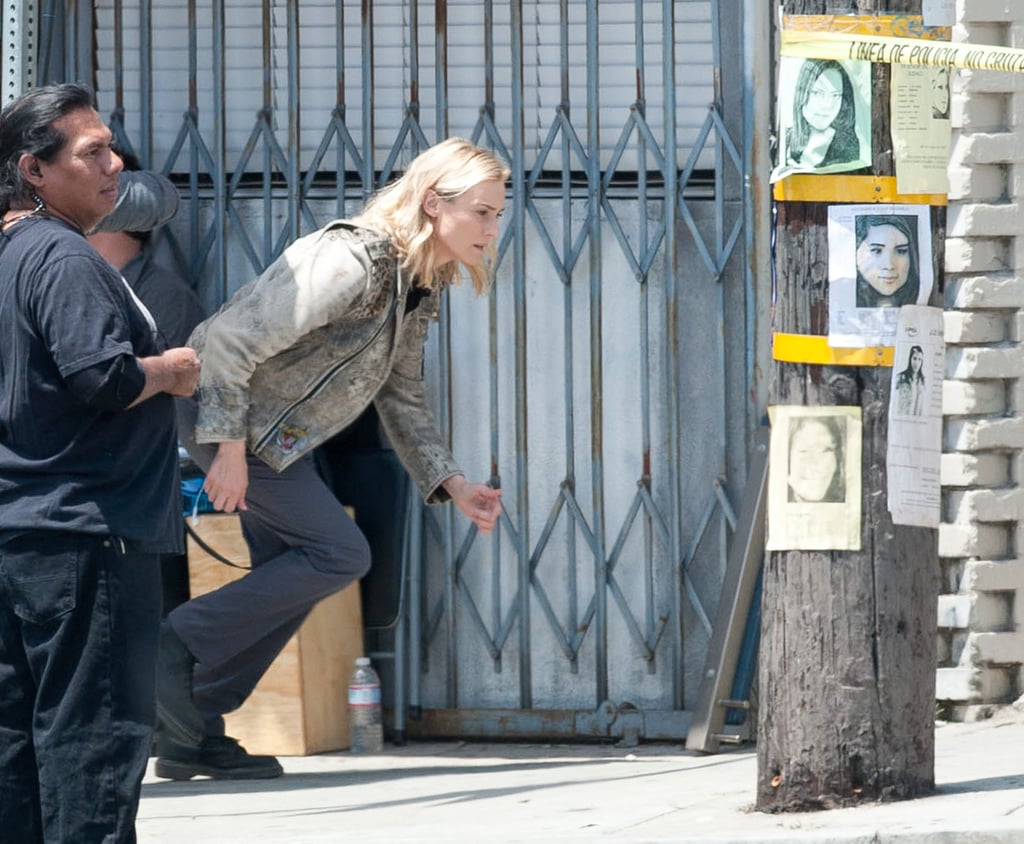 Diane Kruger [29] scored some exercise while filming scenes for FX's The Bridge in LA on Thursday.