Joshua Jackson [1] was a standout gentleman when he held out his arm for Diane Kruger [2] in NYC on Saturday. Donning a V-necked sweater, the actor had a big smile as Diane, clad in a cream blazer and black dress, held on to her handsome beau. Elsewhere in the city, Emma Stone [3] brought on the adorable moments with her brother, Spencer Stone, before her LOL-worthy kissing sketch with Andrew Garfield [4] on Saturday Night Live, and Naomi Watts [5] and Emmy Rossum dazzled at the GLAAD Media Awards. In other great moments, Leonardo DiCaprio [6] hit up an art gallery in LA, and Tom Brady [7] brought his dashing looks to a Kentucky Derby preparty, while his supermodel wife, Gisele Bündchen, took a bite of the Big Apple. Keep reading to see all that and more in this weekend's must-see snaps!
Java Time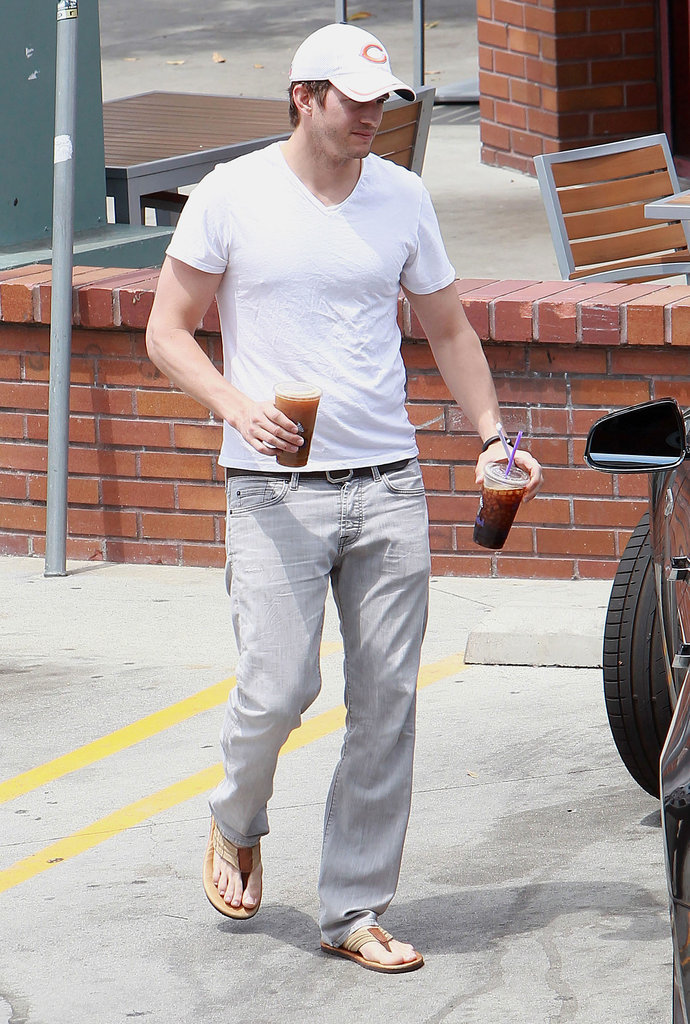 Ashton Kutcher [8] was in charge of iced-coffee duties in LA on Saturday.
Taking the Plunge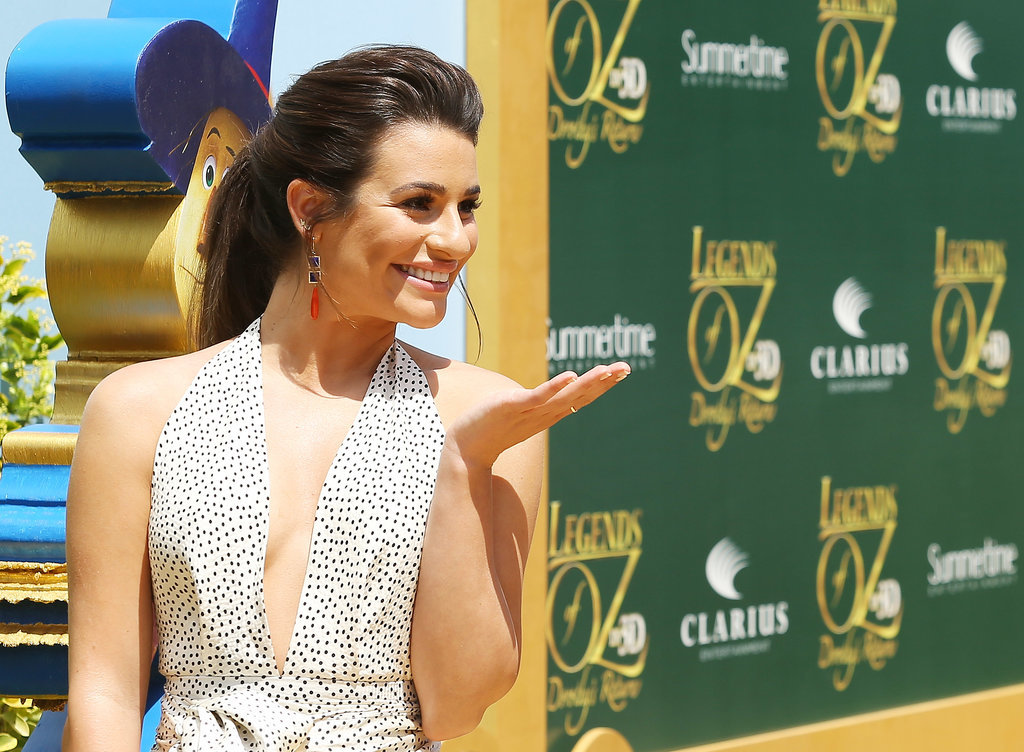 On Saturday, Lea Michele [9] wore a revealing ensemble to the Legends of Oz: Dorothy's Return LA premiere.
Center Stage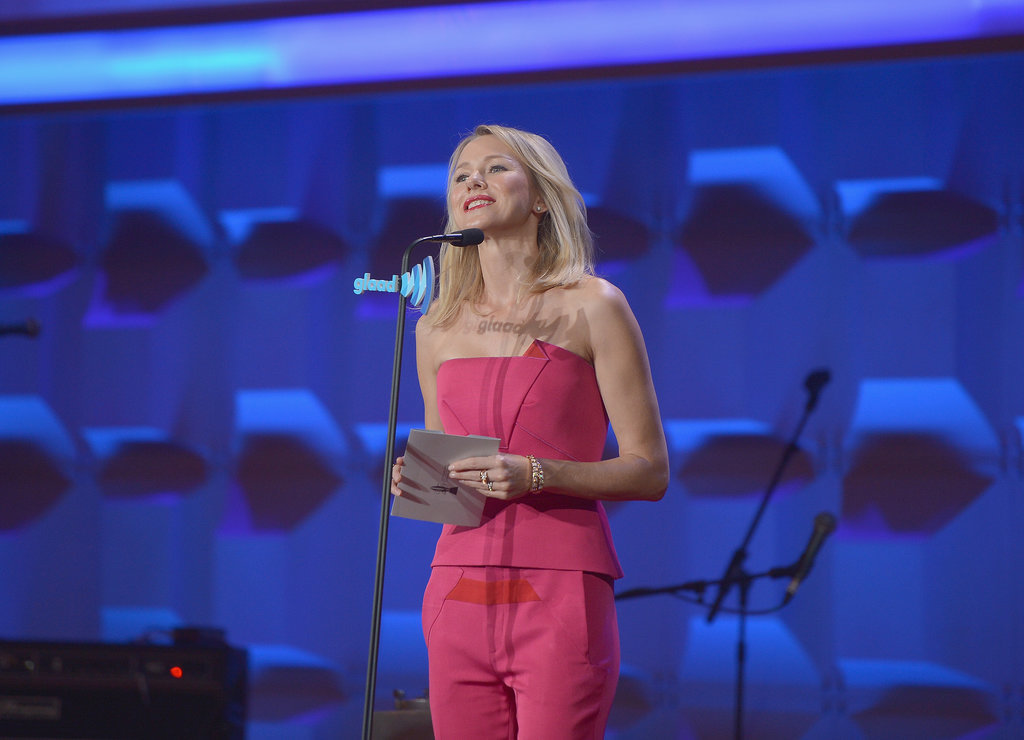 Naomi Watts [10] spoke at the 25th annual GLAAD Media Awards in NYC on Saturday.
Two Thumbs Up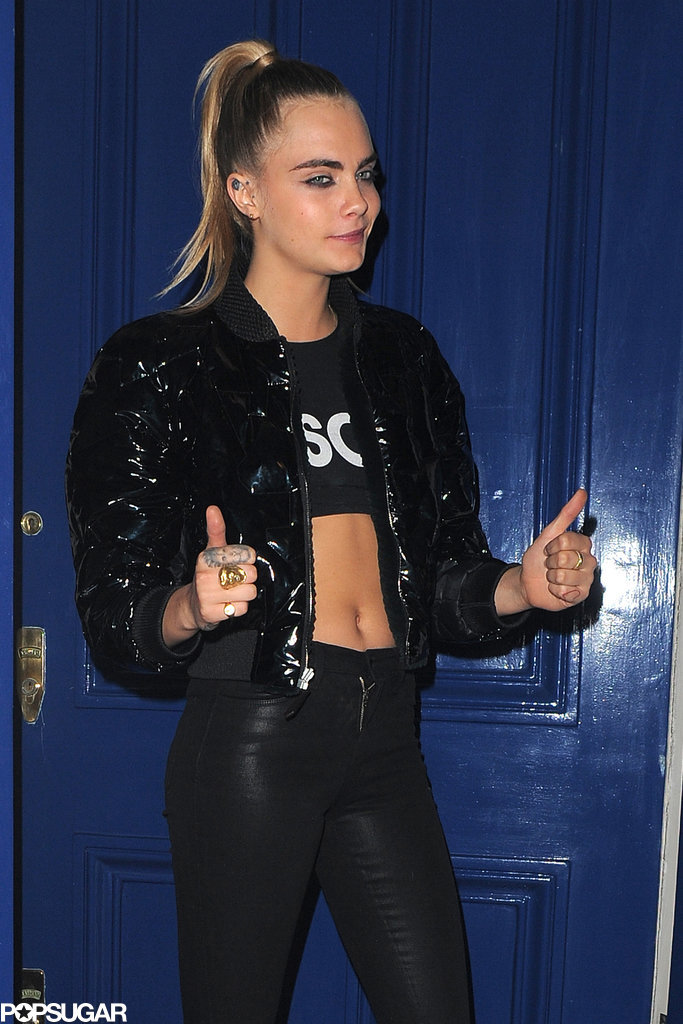 Cara Delevingne bared her midriff at the Fendi [11] store launch afterparty in London on Friday.
Late-Night Giggles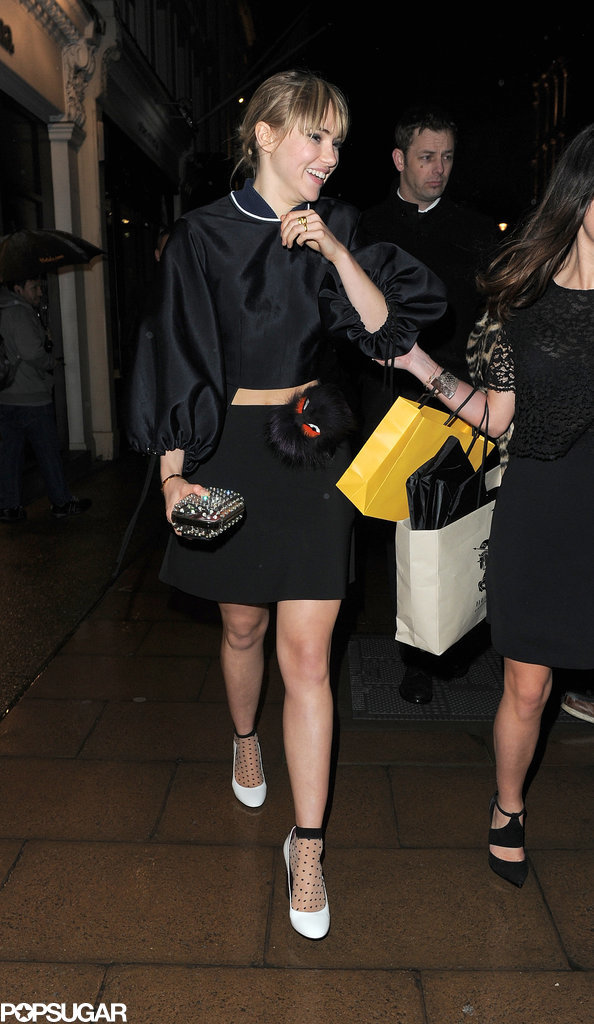 Suki Waterhouse showed off a jovial mood outside the Fendi [12] store launch afterparty in London on Friday.
Pretty in Pink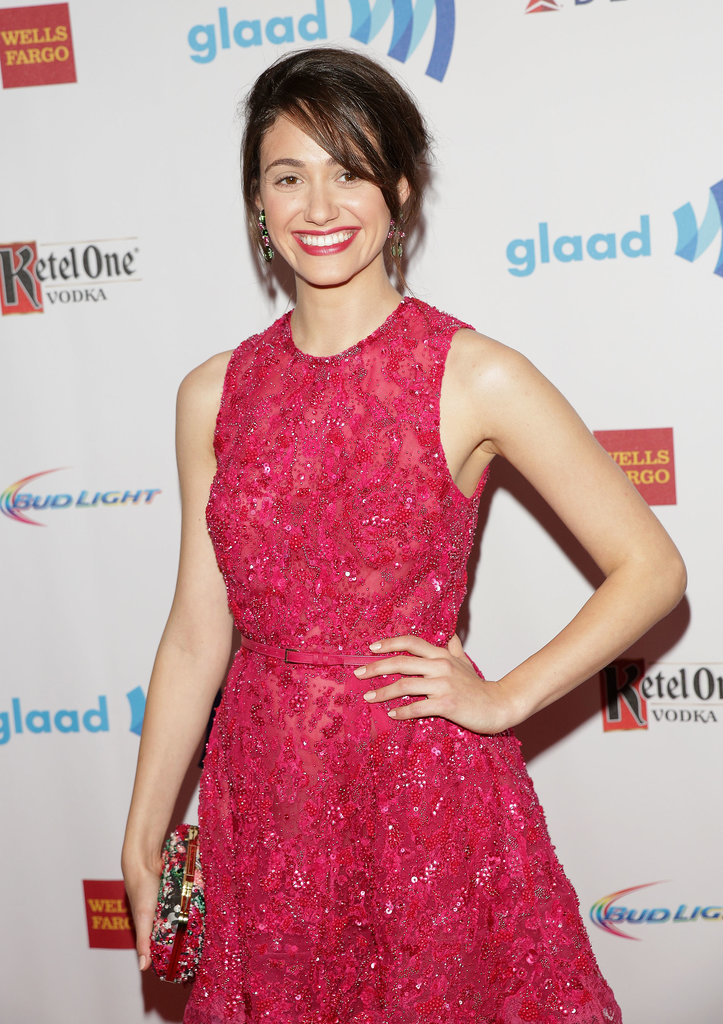 On Saturday, Emmy Rossum showed her support for GLAAD at the organization's 25th annual media awards.
Viva Las Vegas
Joe Jonas [13] had one hand in his pocket before a prefight party at the MGM Grand in Las Vegas on Saturday.
For the Camera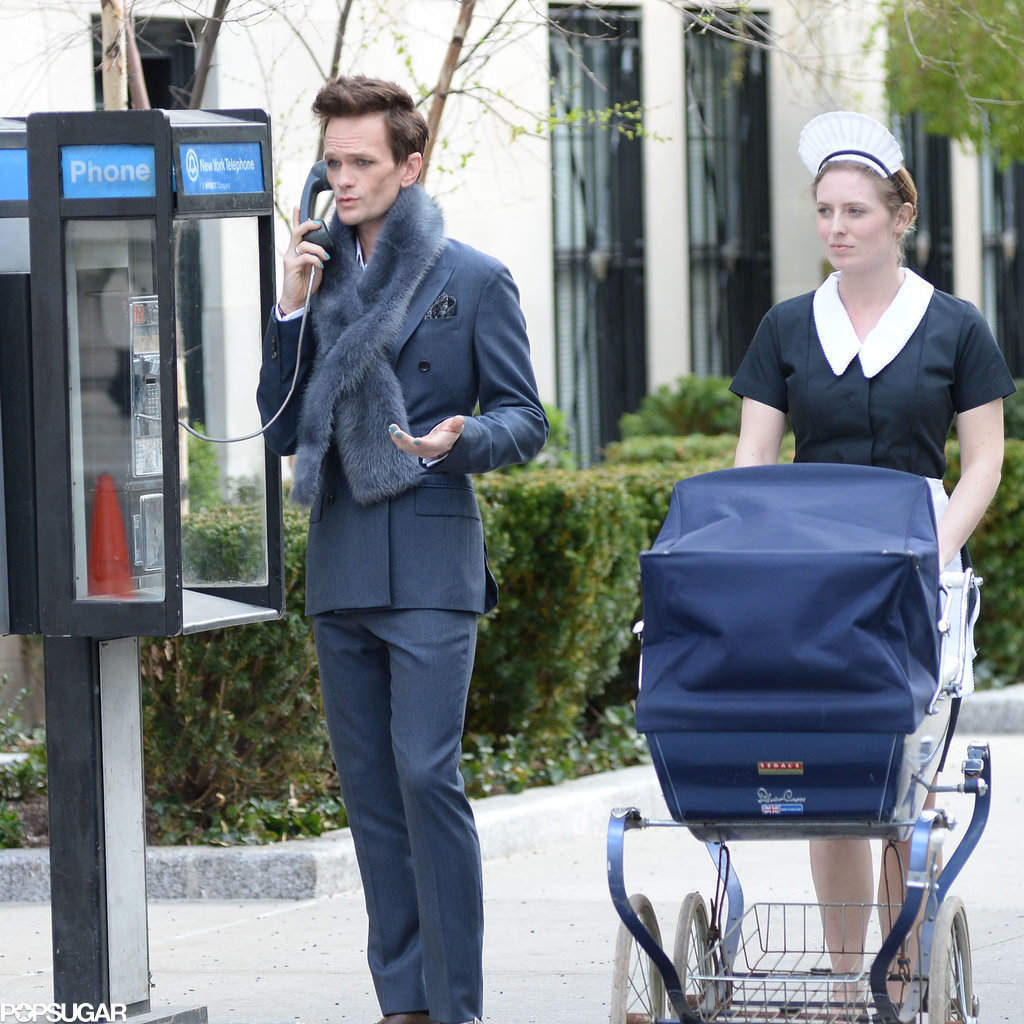 On Friday, Neil Patrick Harris [14] embraced a new look during a photo shoot with celebrity photographer Mario Testino on NYC's upscale Fifth Avenue.
XO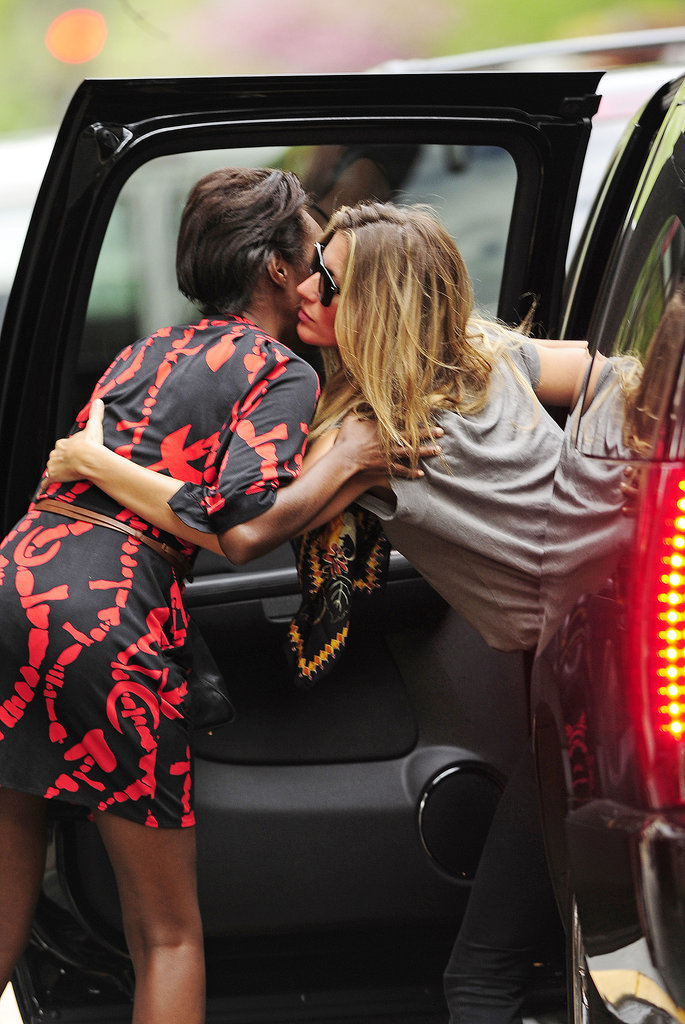 Gisele Bündchen embraced a friend in NYC on Friday.
Derby Dapper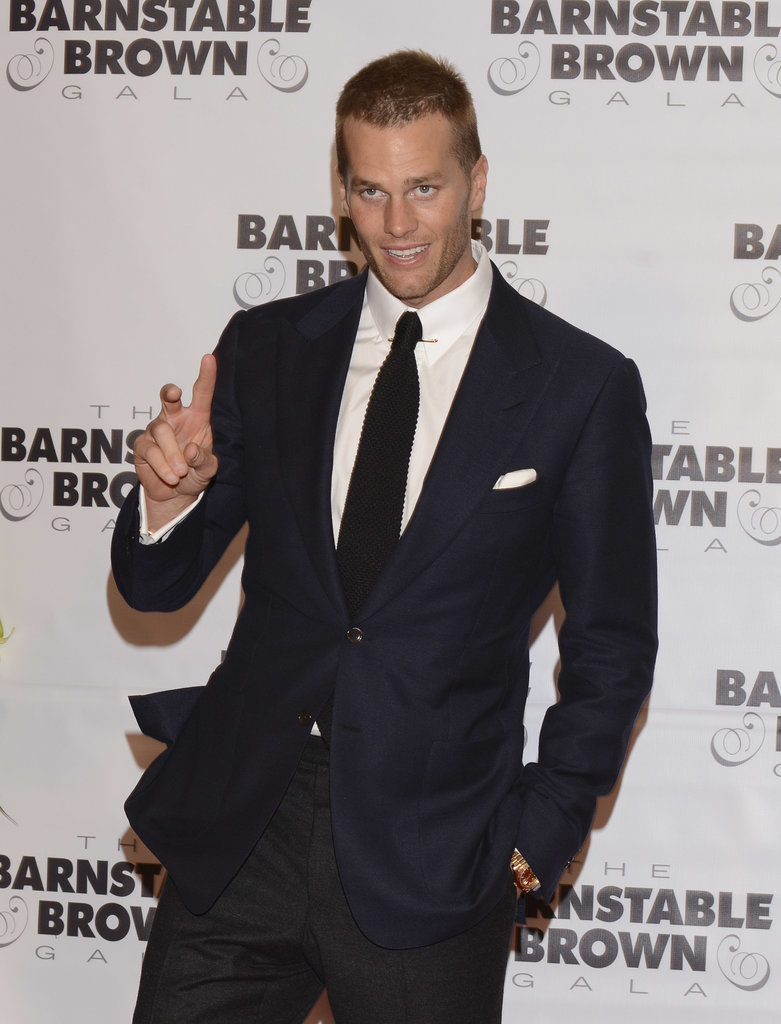 Tom Brady [15] kicked off the Kentucky Derby weekend with a smile at the Barnstable Brown Gala in Louisville, KY, on Friday.
Art Lover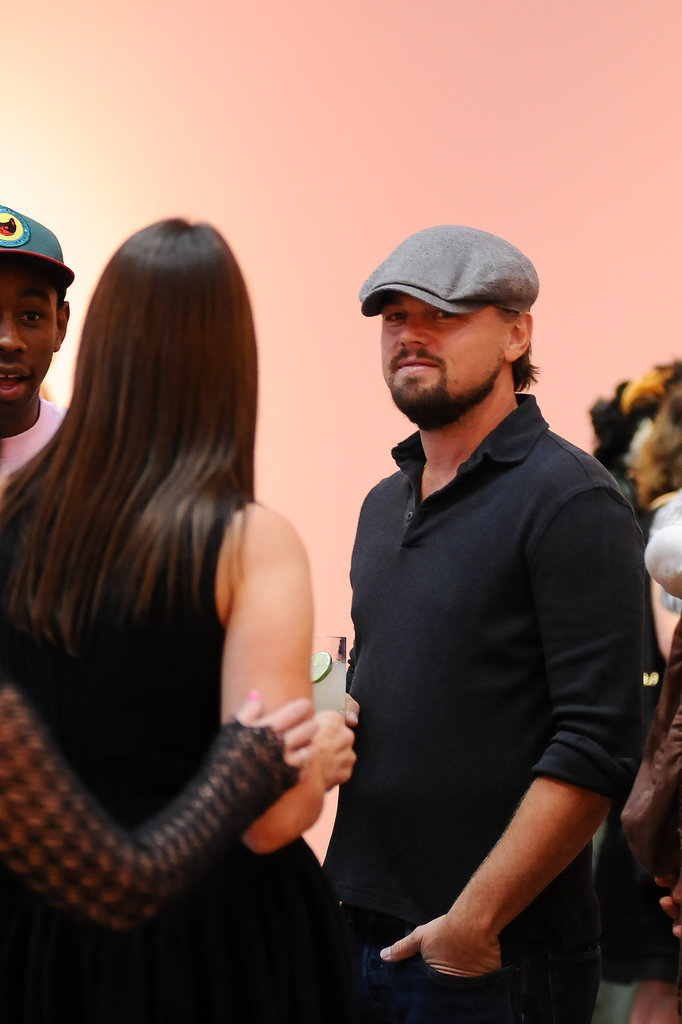 Leonardo DiCaprio [16] mingled at the Kohn Gallery grand opening event in LA on Friday.
Braving the Heat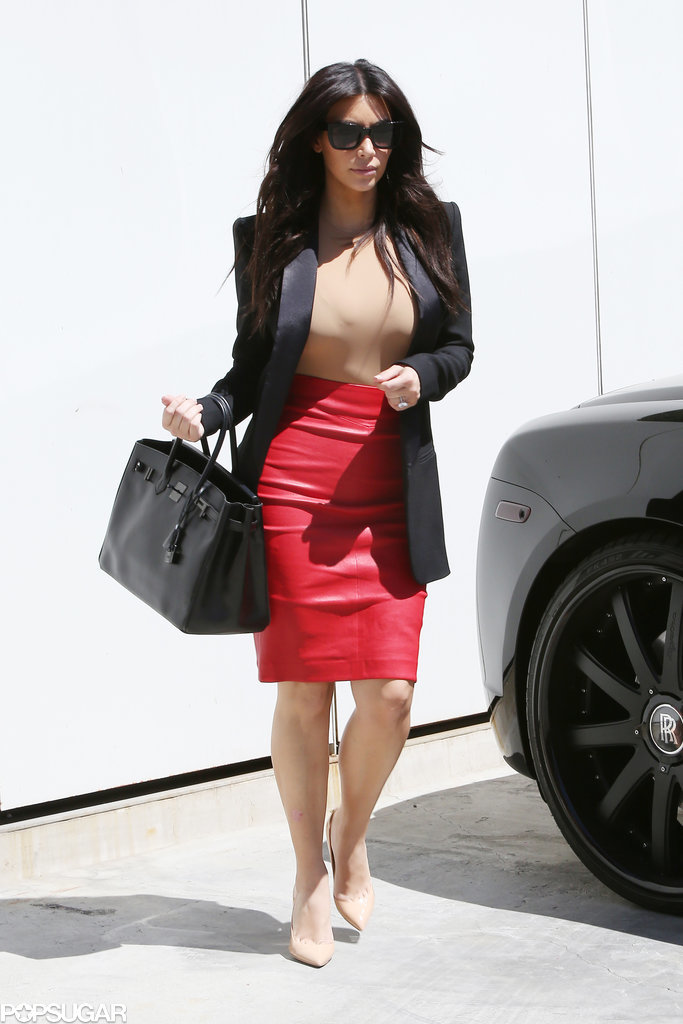 Kim Kardashian [17] donned a red pencil skirt while running errands in LA on Friday.
Legs For Days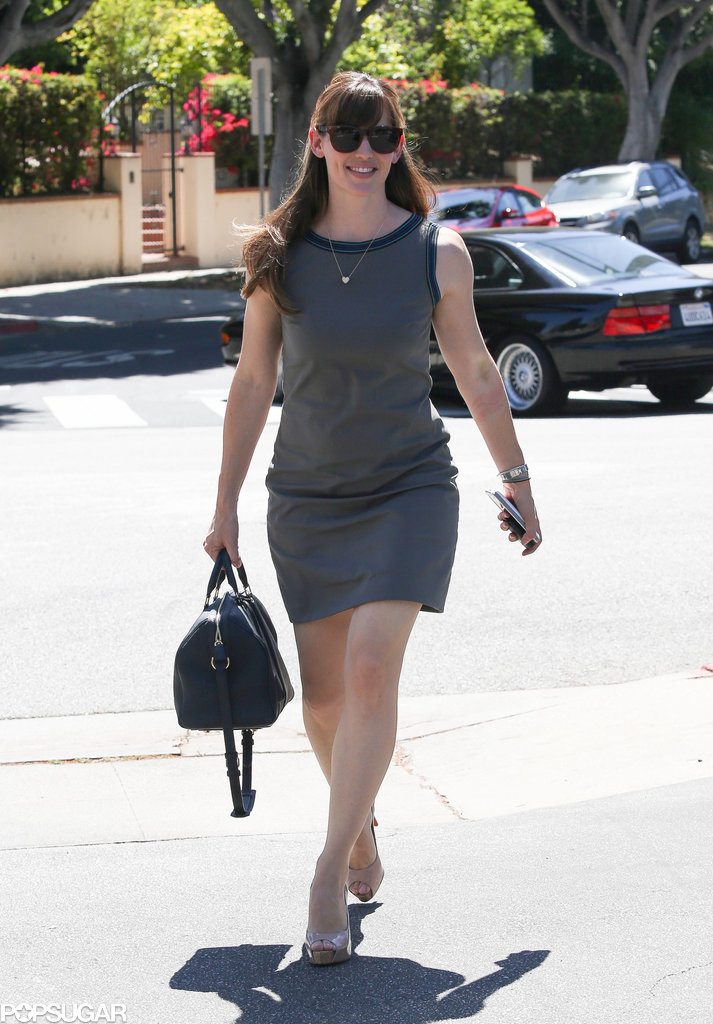 On Friday, Jennifer Garner [18] was all smiles while out and about in LA.
Chic Chanteuse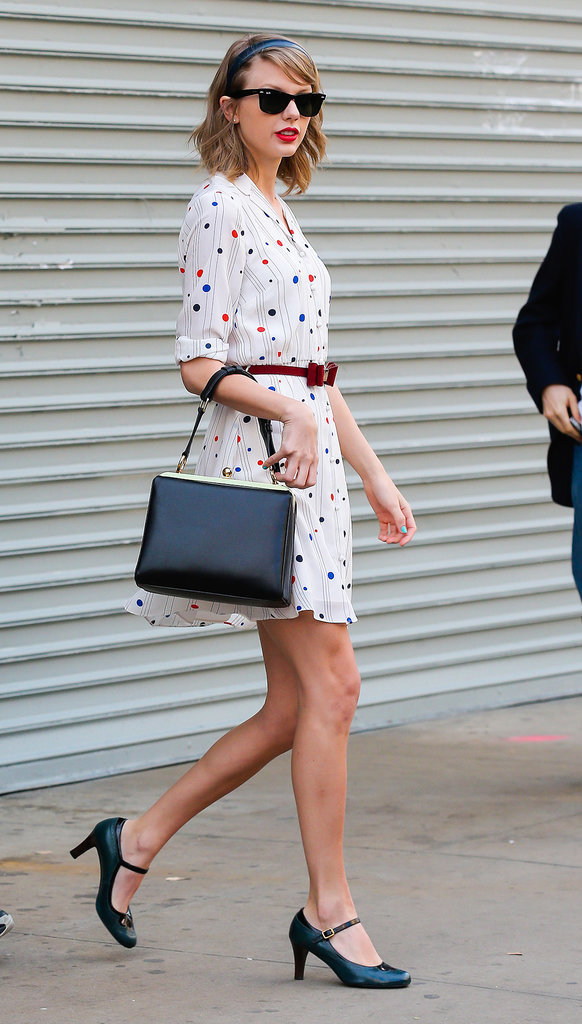 In NYC on Friday, Taylor Swift [19] wore a polka-dot dress designed by Zooey Deschanel [20].
Mad Buddies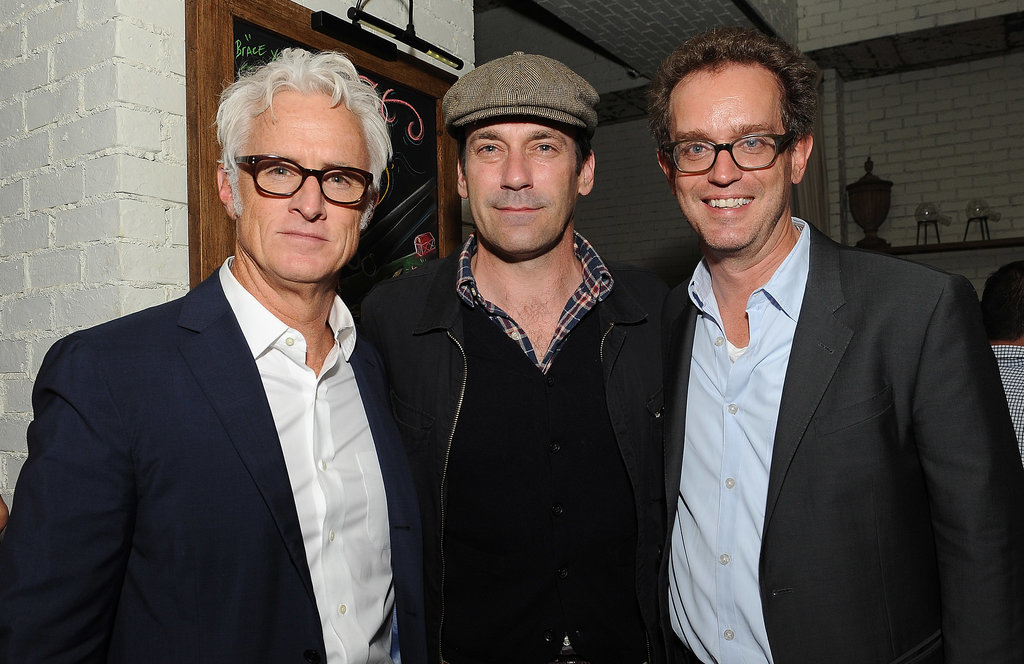 Jon Hamm [21] hung out with his Mad Men costar John Slattery and producer Sam Bisbee at the premiere afterparty for John's latest directorial effort, God's Pocket, at The Church Key in LA on Thursday.
Clad in Plaid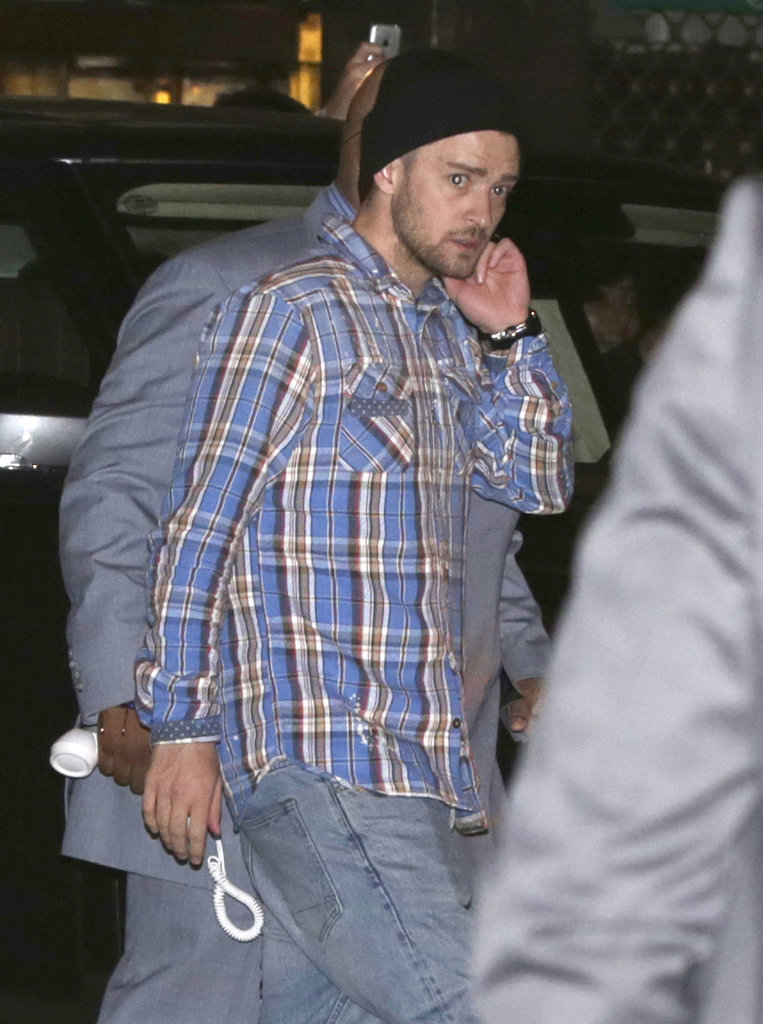 On Friday, Justin Timberlake [22] kept it low-key in Brussels, Belgium.
Sibling Shenanigans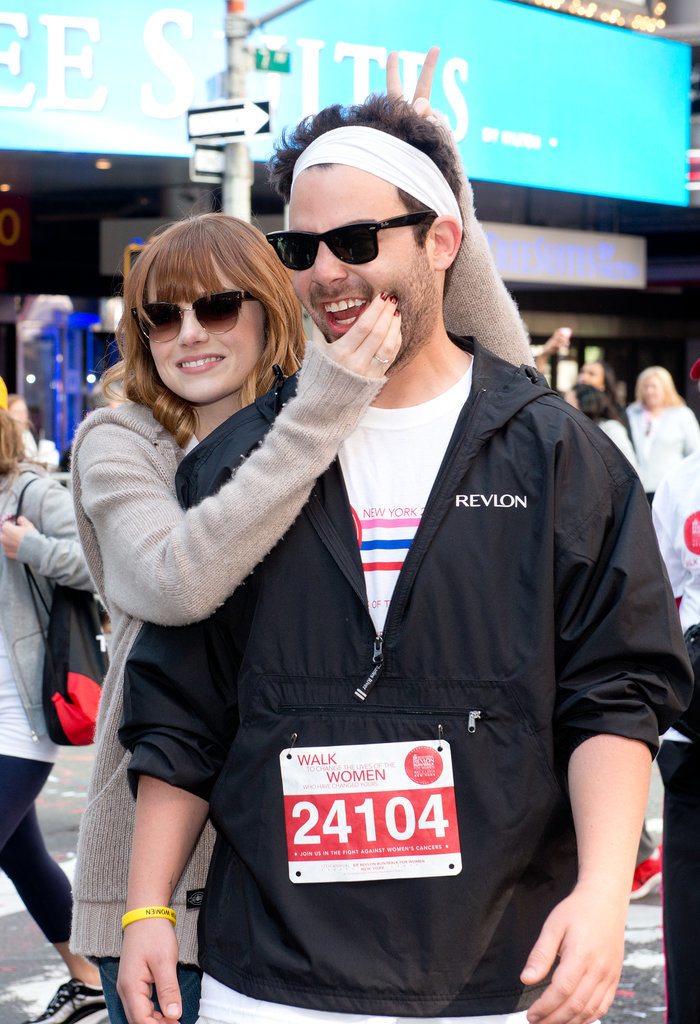 Emma Stone [23] joked around with her brother, Spencer Stone, at the 17th annual Revlon [24] Run/Walk For Women in NYC on Saturday.
Lover's Stroll
Diane Kruger [25] and Joshua Jackson [26] walked in step in NYC on Saturday.