Celebrity Quiz Game 2011-05-10 16:44:00
Guess Which Celebrity Couple Couldn't Keep Their Hands Off Each Other?
Time for some Tuesday trivia!
1 of 5
Guess which famous duo couldn't contain their urge for a PDA?
Ben Affleck and Jennifer Garner
Eva Longoria and Eduardo Cruz
Nick Lachey and Vanessa Minnillo
Josh Duhamel and Fergie
2 of 5
Guess who bared her back?
Keira Knightley
Rachael Leigh Cook
Maggie Gyllenhaal
Alexa Chung
3 of 5
Guess who shared a secret?
Diane Kruger
Kirsten Dunst
Nicky Hilton
Kimberly Stewart
4 of 5
Guess who is a fan of number 12?
Kelly Ripa
Carrie Underwood
Jewel
Jessica Simpson
5 of 5
Guess who went shopping for sunglasses?
Billy Ray Cyrus
Keith Urban
Steven Tyler
Johnny Depp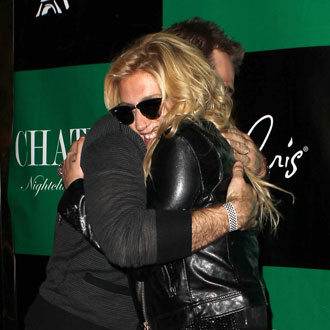 next slidequiz
Guess Who Is Hugging Ke$ha?