In the wake of the shocking news of Robin Williams's death [1], there was an outpouring of love and support for the late actor. Many celebrities took to Twitter to express their deep sadness and broken hearts. His daughter, Zelda Williams, tweeted a heartbreaking message [2] for her dad, along with a powerful quote. The rest of the world, meanwhile, has taken to celebrating his life with memories of his most-iconic roles [3] and the most-powerful words [4] from those characters. Although we're all mourning, these responses, coming from former costars and others who worked closely with Robin over the years, are especially moving.
Hugh Jackman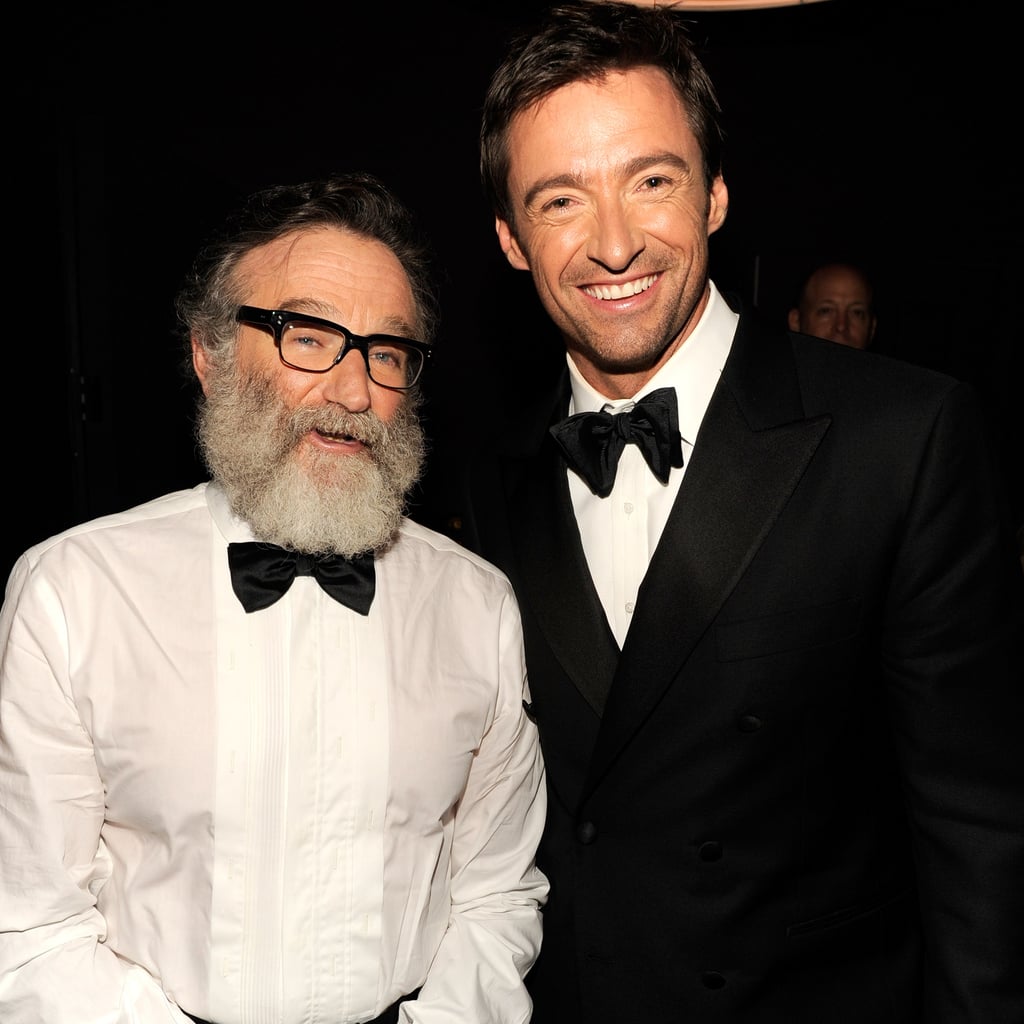 Hugh Jackman [5] posted a filtered version of this photo [6] on his Instagram, along with the following caption:
"#TBT ...Remembering laughing with Robin backstage at the #tonyawards in 2011. Robin Williams [7] - you made us laugh til we cried. Rest in peace, mate."
Mara Wilson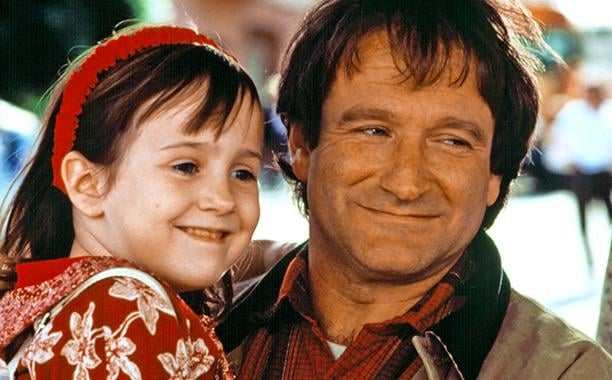 Mara Wilson has been out of the limelight for quite a while, but there's no denying the impact Robin must have had on her when they filmed Mrs. Doubtfire in 1993. Mara tweeted about the news:
Very sad, very upset, very glad I did not have to hear about this though Twitter. Probably going to be taking some time off it for a while.

— Mara Wilson (@MaraWritesStuff) August 11, 2014 [8]
Sally Field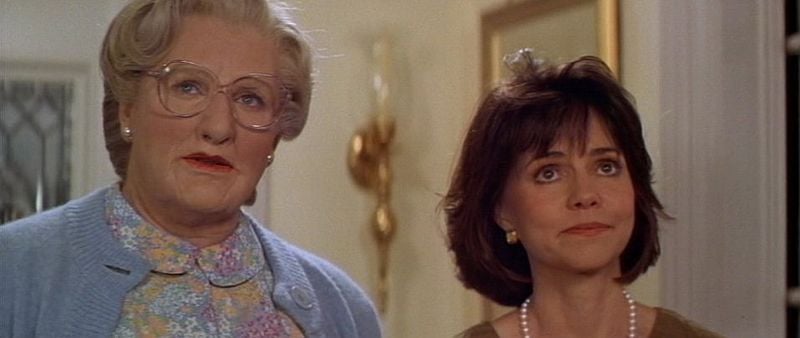 Sally Field [9], who also worked with Robin Williams [10] on Mrs. Doubtfire, released a statement, saying she was "stunned and so sad about Robin. I'm sad for the world of comedy. And so very sad for his family. And I'm sad for Robin. He always lit up when he was able to make people laugh, and he made them laugh his whole life long . . . tirelessly. He was one of a kind. There will not be another. Please God, let him now rest in peace."
Lisa Jakub
Lisa Jakub was another actress who worked with Robin on Mrs. Doubtfire. Below is one small, moving excerpt from a long piece she wrote about his passing [11], which you should absolutely read in full:
"Everyone is tweeting and Facebooking and calling into radio shows about what a great talent Robin was. Yeah. He was. But that wasn't what I adored about him. It was the fact that he was an incredibly kind human being. . . . Robin stood up for me. He was in my corner. I was only 14, but I had already seen that I was in an industry that was full of back-stabbing. And it was entirely clear that Robin had my back."
Billy Crystal and Whoopi Goldberg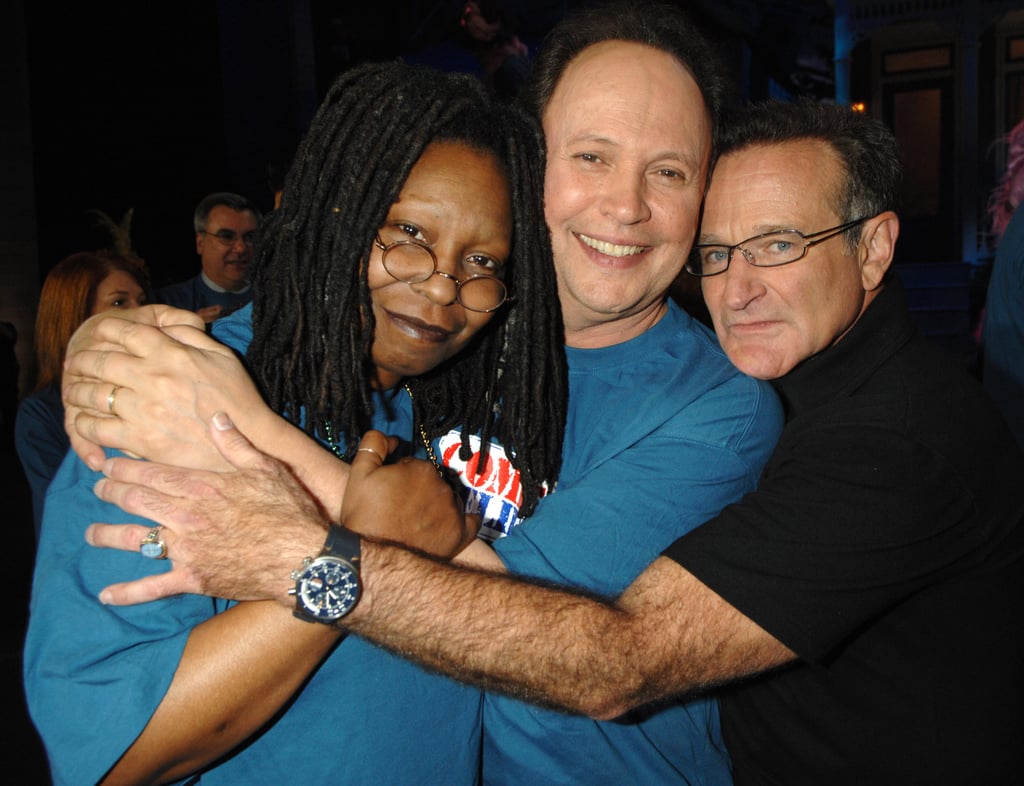 Billy Crystal, Whoopi Goldberg, and Robin Williams were all close friends, and they participated together in many Comic Relief events. Billy and Robin also worked together on Father's Day. The two responded to the news on Twitter:
No words.

— Billy Crystal (@BillyCrystal) August 12, 2014 [12]
BillyCrystal is right...There are No words

— Whoopi Goldberg (@WhoopiGoldberg) August 12, 2014 [13]
Matt Damon and Ben Affleck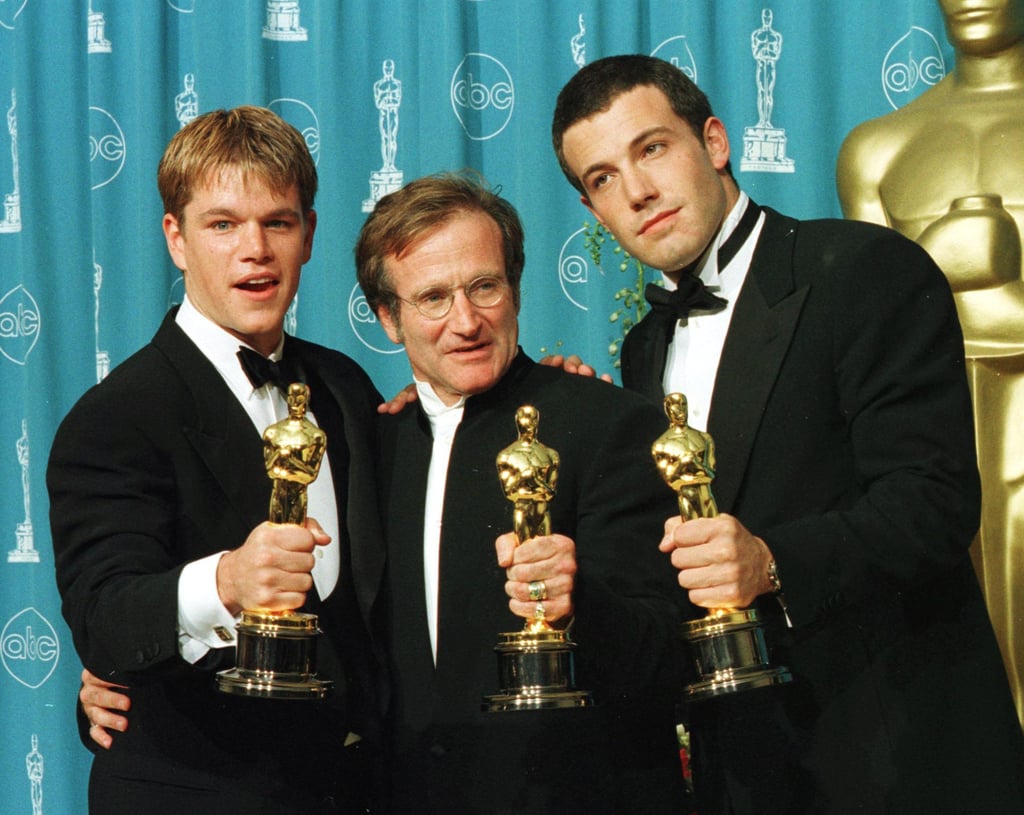 Robin Williams [14] starred in and won an Oscar for Good Will Hunting, which was written by Ben Affleck [15] and Matt Damon [16]. Ben released this statement on his Facebook page:
Post [17] by Ben Affleck [18].


Matt Damon later released his own statement, saying, "Robin brought so much joy into my life and I will carry that joy with me forever. He was such a beautiful man. I was lucky to know him and I will never, ever forget him. I truly hope the people in the media can find it within themselves to give his family some privacy during this horrible time."
Sarah Michelle Gellar
Sarah Michelle Gellar and Robin Williams are actually recent costars, having been in CBS's The Crazy Ones. Sarah released a statement:
"My life is a better place because I knew Robin Williams. To my children he was Uncle Robin, to everyone he worked with, he was the best boss anyone had ever known, and to me he was not just an inspiration but he was the father I had always dreamed of having. There are not enough adjectives to describe the light he was, to anyone that ever had the pleasure to meet him. I will miss him every day, but I know the memory of him will live on. And to his family, I thank them for letting us know him and seeing the joy they brought him. Us crazy ones love you."
Sarah also took to Twitter with no more words, but a powerful set of images:
pic.twitter.com/4Pyx4Kfuxe [19]

— Sarah Michelle (@RealSMG) August 12, 2014 [20]
Nathan Lane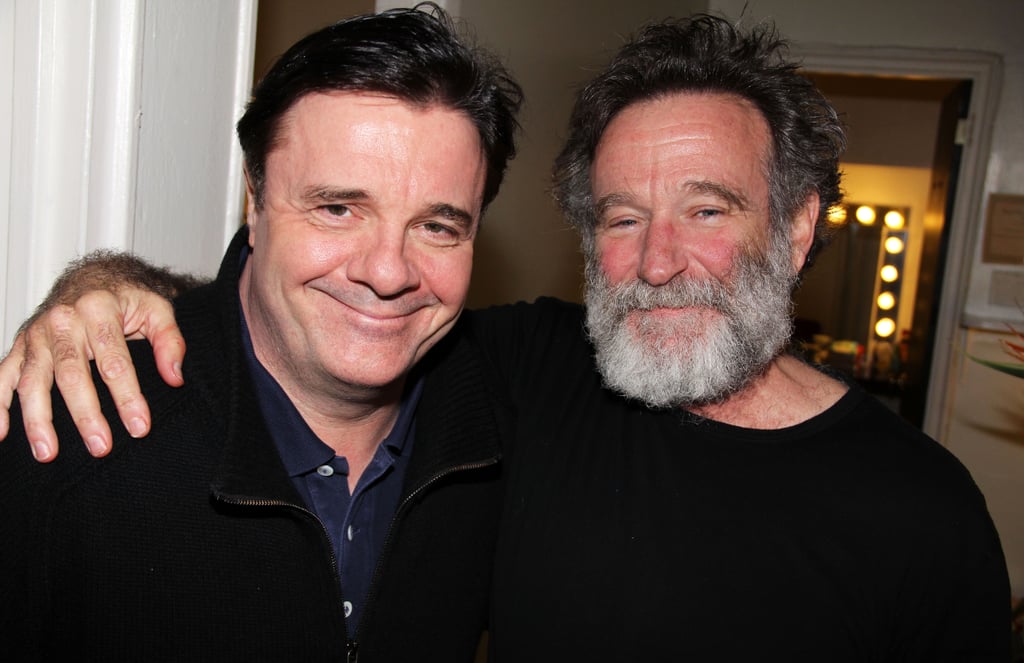 Nathan Lane and Robin Williams [21] worked together on the iconic film The Birdcage. In response to the news, Nathan released this statement:
"One day in 1995 while riffing in the character of a snobby French toy store owner, Robin made me laugh so hard and so long that I cried. It seemed to please him to no end. Yesterday I cried again at the thought that he was gone. What I will always remember about Robin, perhaps even more than his comic genius, extraordinary talent, and astounding intellect, was his huge heart - his tremendous kindness, generosity, and compassion as an acting partner, colleague, and fellow traveler in a difficult world. My heartfelt condolences to his wife and family."
Josh Charles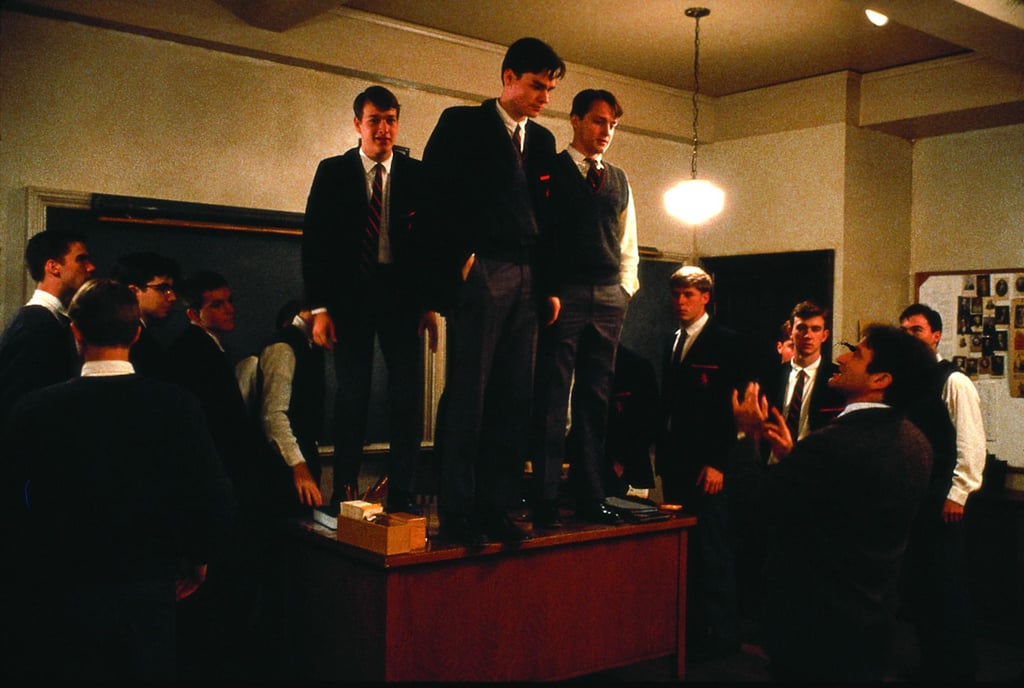 Josh Charles and Robin Williams worked on The Dead Poets Society together in 1989. Josh shared his thoughts with a very fitting tweet:
Your humor, like hot jazz, was topped by your sensitivity, compassion & kindness. Standing on my desk for you, always. #RIPRobinWilliams [22]

— Josh Charles (@MrJoshCharles) August 12, 2014 [23]
Scott Weinger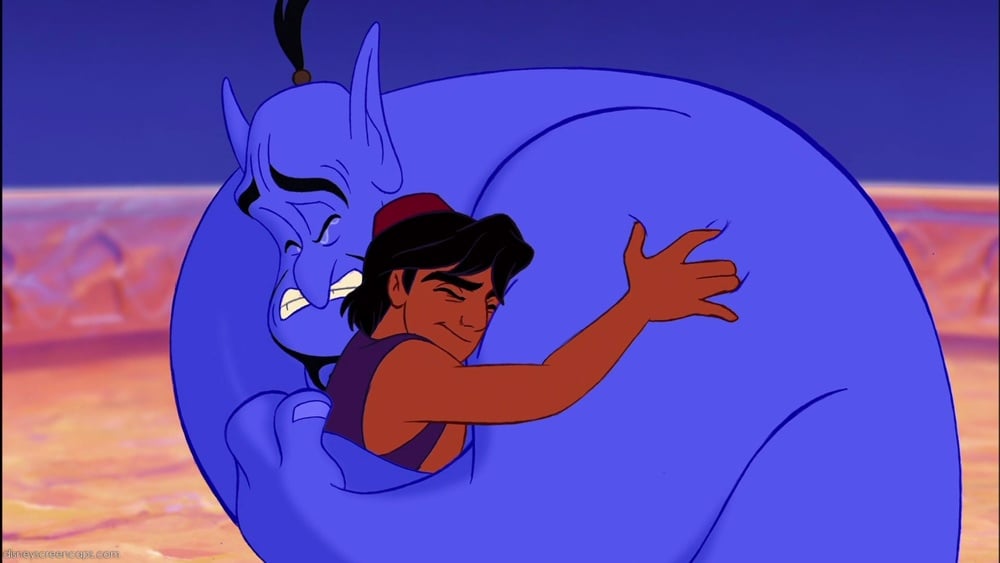 Scott Weinger, who voiced Aladdin alongside Robin's Genie, tweeted about the news:
Farewell to my childhood hero and my Genie. The world won't be the same without him.

— Scott Weinger (@ScottWeinger) August 11, 2014 [24]
Marc Maron
Although comedian Marc Maron tweeted about the news [25], he gave a more poignant and in-depth statement via his podcast, WTF With Marc Maron. Marc spoke with Robin in April 2010, but he released the conversation with a new intro just yesterday.
In said intro, he said, "Robin Williams [26] was really one of the greatest comedians ever, ever, ever. In the history of the world, as far as I know it. Because he had all the things that [were] necessary to be a great comedic artist. He was sensitive, he was perceptive, he was empathic, his mental agility was astounding. He was full of love . . . And we felt it. And there was a humanity to Robin Williams. Robin Williams changed everything. There's nobody that wasn't touched by Robin Williams at some point. He was the king."
You can listen to the whole podcast here:
Ben Stiller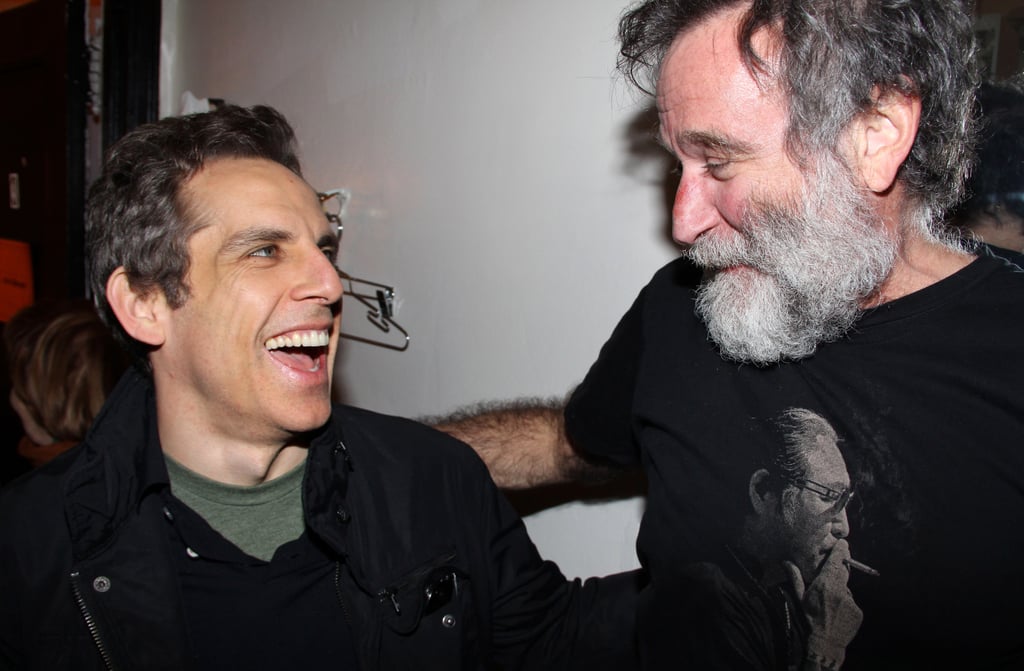 Ben Stiller worked with Robin Williams on Night at the Museum and its sequels, and it goes without saying that they were bound together by their comedic roots. Ben reacted to the death on Twitter:
A tweet cannot begin to describe the hugeness of Robin Williams heart and soul and talent. This is so sad. #RobinWilliams [27]

— Ben Stiller (@RedHourBen) August 12, 2014 [28]
Christopher Reeve's Family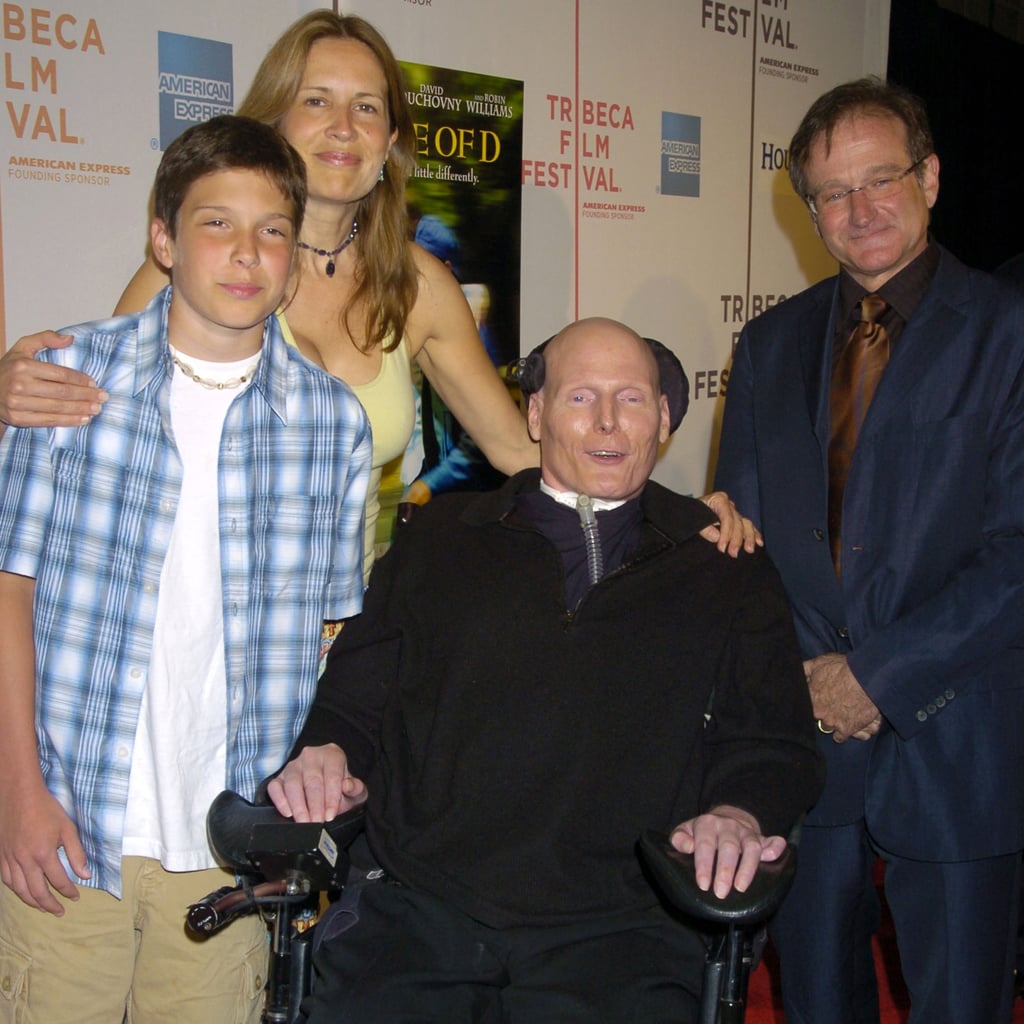 The family of Christopher Reeve, who was best friends with Robin Williams [29] and passed away in 2004, released an incredible, heartwarming statement about the news:
"The Reeve family, like many, will remember Robin for the humor, energy and brightness he brought into our lives through the screen. We will cherish him, though, for the quiet and unwavering support he showed our family through the hardest times. The world knew Robin as a comedic titan, but to our family, he was simply one of our Dad's dearest friends. From the moment they were classmates at Juilliard, their friendship transformed into a brotherhood that was built on a mutual admiration for the theater, the arts and, most importantly, laughter."
Lance Armstrong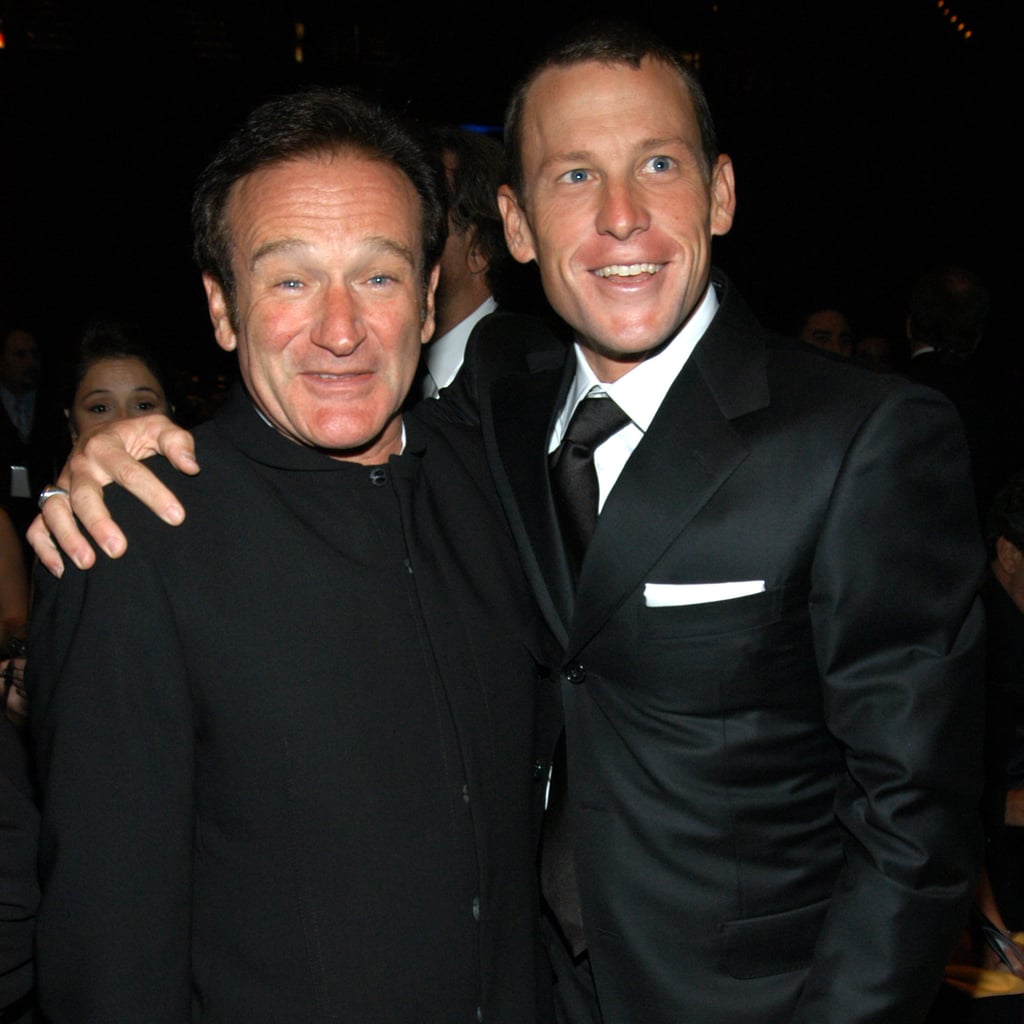 Lance Armstrong, a long-time friend of Robin, shared his grief on Twitter:
RIP Robin. I will always remember you as one hell of a friend. I love you and will miss you terribly.

— Lance Armstrong (@lancearmstrong) August 11, 2014 [30]
Sesame Street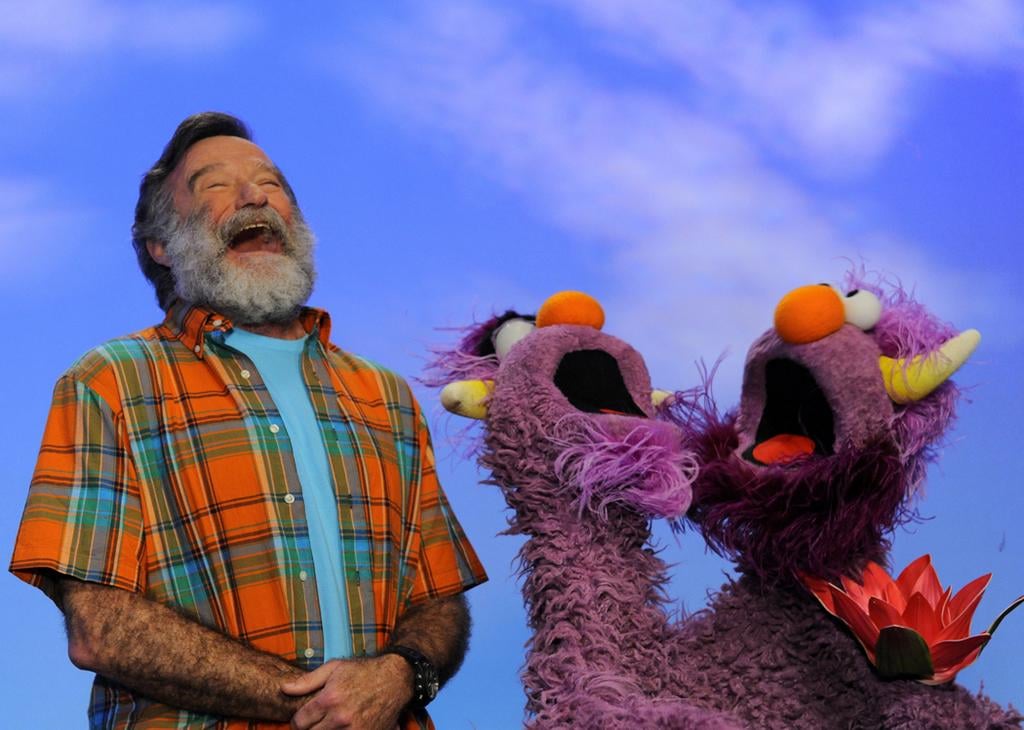 Sesame Street tweeted this heartwarming photo with a statement:
We mourn the loss of our friend Robin Williams, who always made us laugh and smile. pic.twitter.com/UOY8LTjVRA [31]

— Sesame Street (@sesamestreet) August 11, 2014 [32]
John Krasinski and Mandy Moore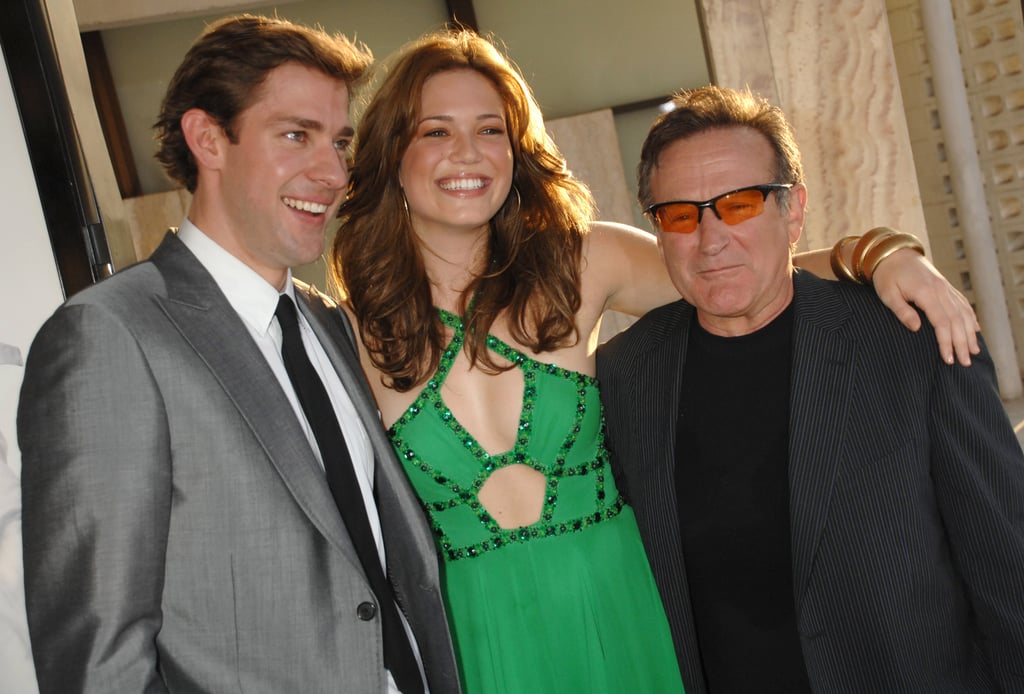 Mandy Moore and John Krasinski starred with Robin Williams in License to Wed. They expressed their grief separately on Twitter:
Honored to have worked w such a bright light and brilliant man. Love and prayers to his family and friends. #RIPRobinWilliams [33]

— Mandy Moore (@TheMandyMoore) August 11, 2014 [34]
To the kindest hearted man. Robin, know you will always be remembered by smiles, laughter and love. Thank you. Thank you. Thank you.

— John Krasinski (@johnkrasinski) August 12, 2014 [35]
Norm Macdonald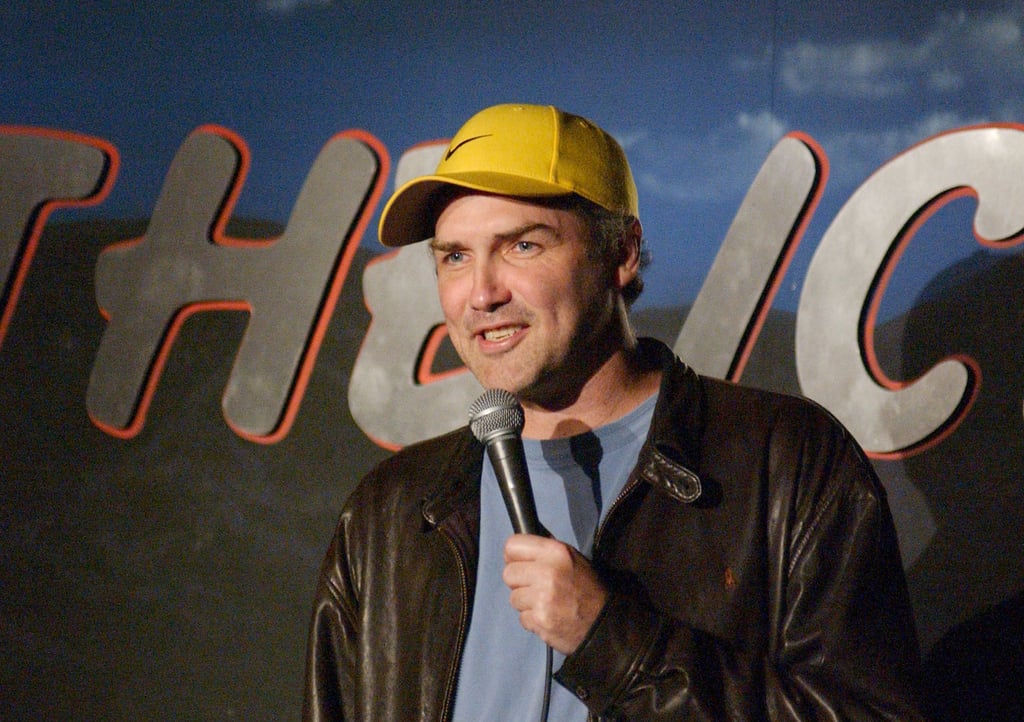 Norm Macdonald shared an amazing story on Twitter [36]. Below are some incredible highlights, but make sure to go and read the whole story.
It was my first stand-up appearance on Letterman and I had to follow the funniest man in the world. #RIPRobinWilliams [37]

— Norm Macdonald (@normmacdonald) August 12, 2014 [38]
I laughed and laughed and it was like I was in a dream because no one else was there. No one. #RIPRobinWilliams [39]

— Norm Macdonald (@normmacdonald) August 12, 2014 [40]
The funniest man alive was in my dressing room a good half-hour and was far funnier than the set I had to do soon.#RIPRobinWilliams [41]

— Norm Macdonald (@normmacdonald) August 12, 2014 [42]
When he left my dressing room, I felt alone. As alone as I ever remember feeling. #RIPRobinWilliams [43]

— Norm Macdonald (@normmacdonald) August 12, 2014 [44]
Until today. #RIPRobinWilliams [45]

— Norm Macdonald (@normmacdonald) August 12, 2014 [46]
Unacceptable. #RIPRobinWilliams [47]

— Norm Macdonald (@normmacdonald) August 12, 2014 [48]