Celebrities were all about documenting their good times on Twitter this week! Rachel Zoe [1] made it through the Oscars [2], as did her pal Nicole Richie [3]. Justin Bieber proved you are what you eat, and Chace Crawford [4] paid a visit to Kelly Ripa [5]. Click through to see the photos we've gathered, and don't forget to follow us on Twitter [6] for exciting news and photos!
Sweet Surprise
Jessica Alba was happy to share [7] her city view with fans.
Something to Talk About
Kelly Ripa is one lucky lady [8] to be surrounded by Chace Crawford and her husband Mark Consuelos on set.
Oscar-Winning Smile
Joel Madden was in awe [9] of Nicole Richie's beauty as they rode to the Oscars [10] on Sunday.
Peace Out
Joe Jonas couldn't let this shot [11] of Nick in a bubble chair go to waste.
Race to the Finish
Rachel Zoe's marathon race to the Oscars started with a wardrobe check [12].
Mona Lisa Smile
Diddy couldn't leave Paris without seeing his girl Mona Lisa [13].
Who's the Boss?
Snooki posed with her favorite New Jersey cake decorator [14] Buddy from Cake Boss [15].
Glam Cam
Ryan Seacrest was both subject and photographer in a pre-show self portrait [16].
Handling the Guests
Demi Moore stopped by Chelsea Lately [17] and posed with host [18] Chelsea Handler.
Bieber Fever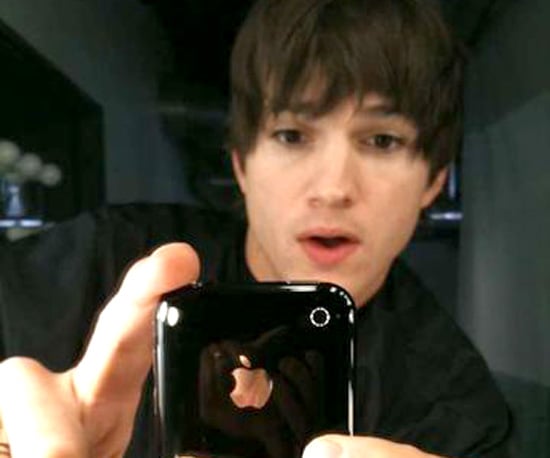 Ashton Kutcher documented [19] his hair before getting a trim.
Sweet Like Candy
Justin Bieber sure likes sugar [20].
Behind the Scenes
Funny man Ben Stiller shared a different side of the Oscars [21].
Precious Moments
Spotted: Lenny and Zoe Kravitz enjoying a post-Oscars dinner at Umami Burger [22].
Cookie Monster
Lauren Conrad couldn't say no to wonderfully delicious cookies [23].
Point Breaker
Ed Norton doesn't need a stunt man [24] when it comes to surfing.