Channing Tatum [1] and Jonah Hill [2] brought their hilarious chemistry in 22 Jump Street to the movie's LA premiere on Tuesday. As an energetic group of UCLA students screamed their names, the guys made their way up to a DJ tower and got boisterous, shooting t-shirts into the crowd as fans danced below. At one point, Channing stepped onto the ledge, showing off his balancing skills as Jonah watched, looking nervous for his buddy. The guys later returned to the red carpet, where they cracked jokes in joint interviews.
Channing made the event a family affair with the support of his wife, Jenna Dewan, who donned a long-sleeved metallic dress. The couple celebrated their daughter Everly's first birthday on June 4, and in a recent interview, Channing reflected on the joys of fatherhood [3]. "She saw a kite for the first time, and she was like, 'What was that?!' It's so fun seeing her experience new things," he said. When he's not at home with Jenna and Everly, Channing is busy promoting the sequel to his 2012 box office hit with Jonah. On Monday, the guys stopped by Conan, where they chatted about their very X-rated bet [4]. We spoke with Channing and Jonah about their new comedy, which comes out this Friday. Keep reading to see the premiere pictures, and watch POPSUGAR Now on TVGN [5] this Wednesday to hear what the guys told us on the red carpet.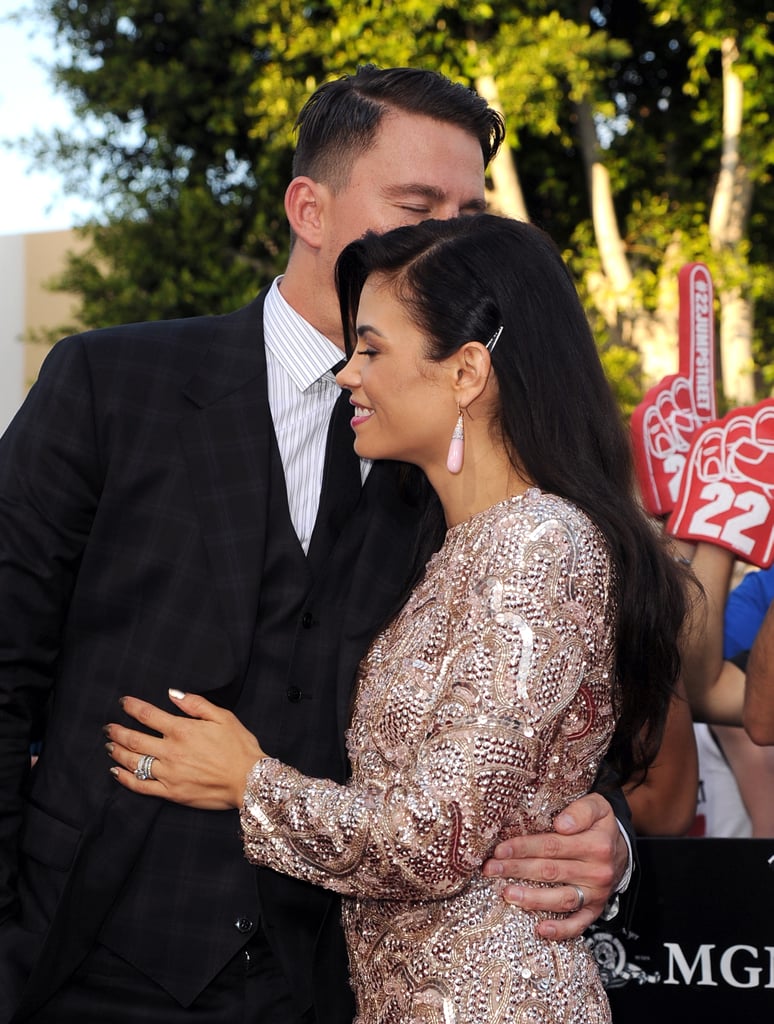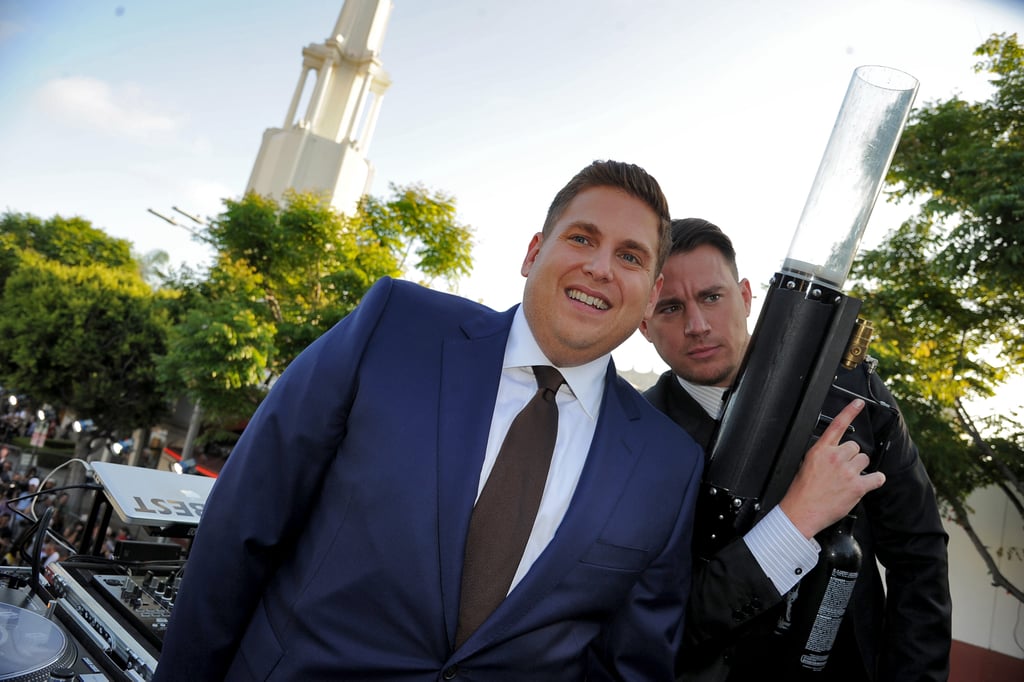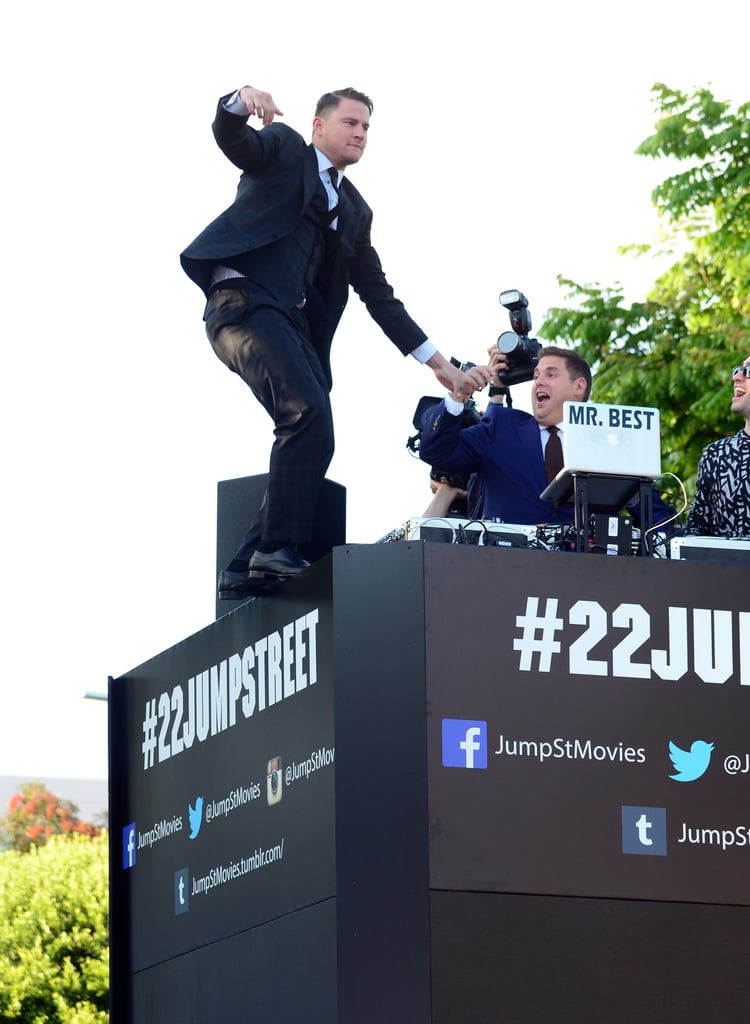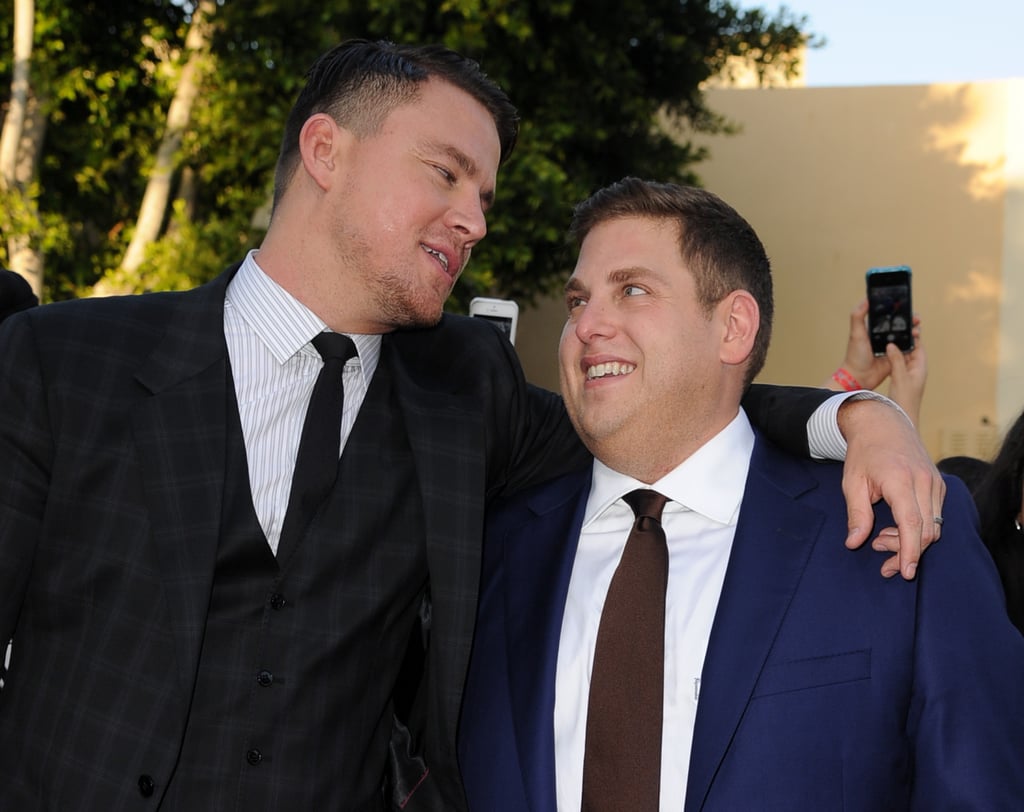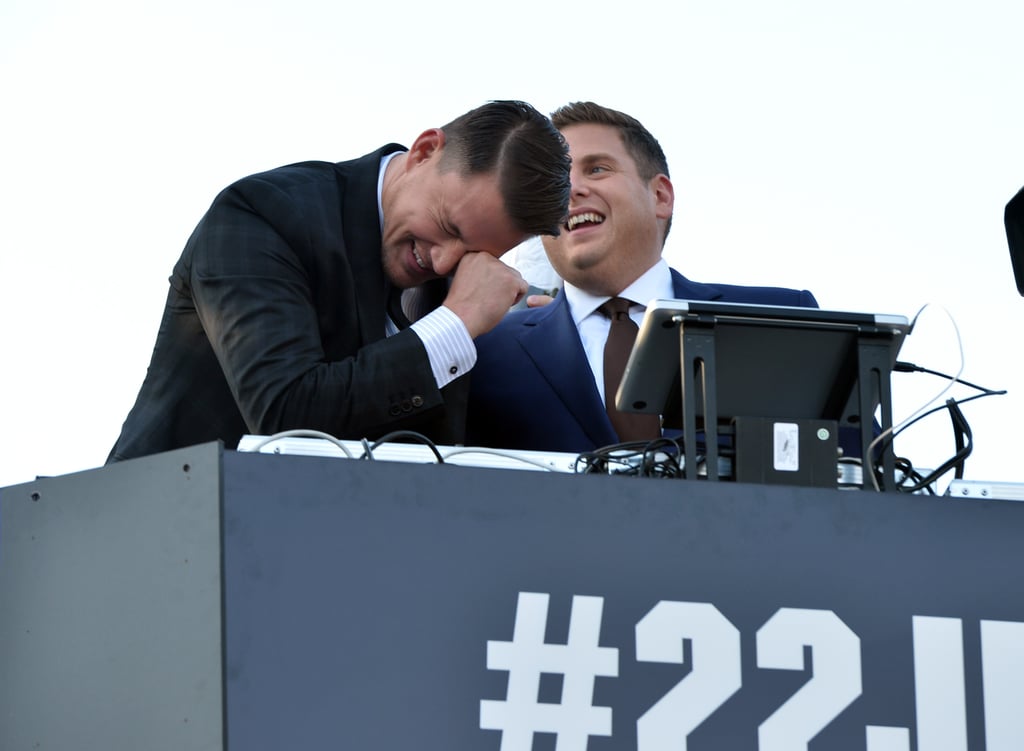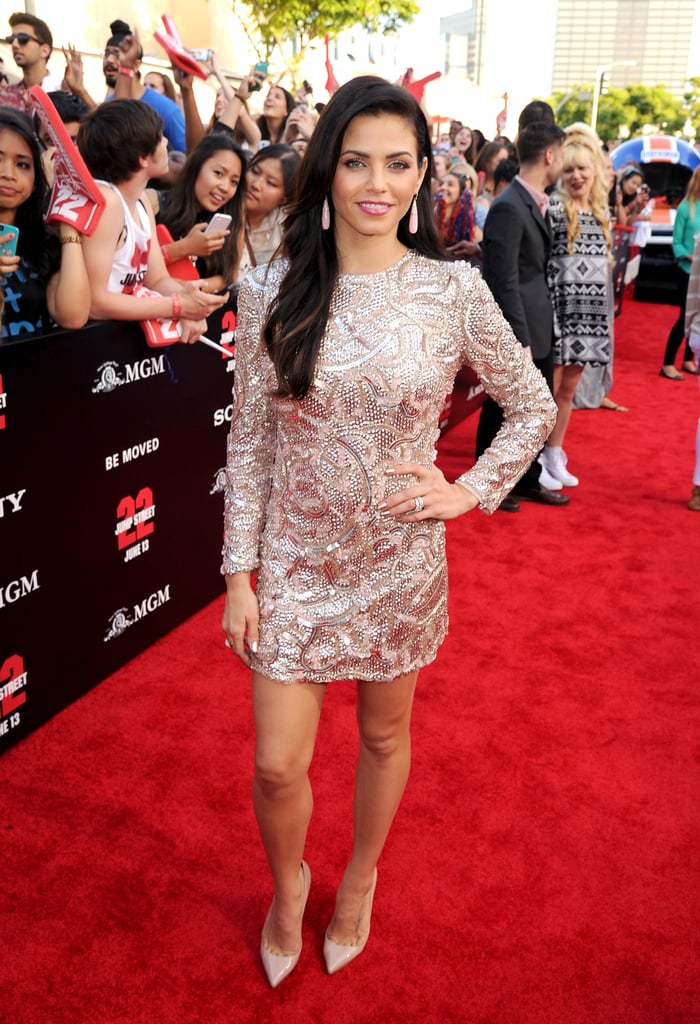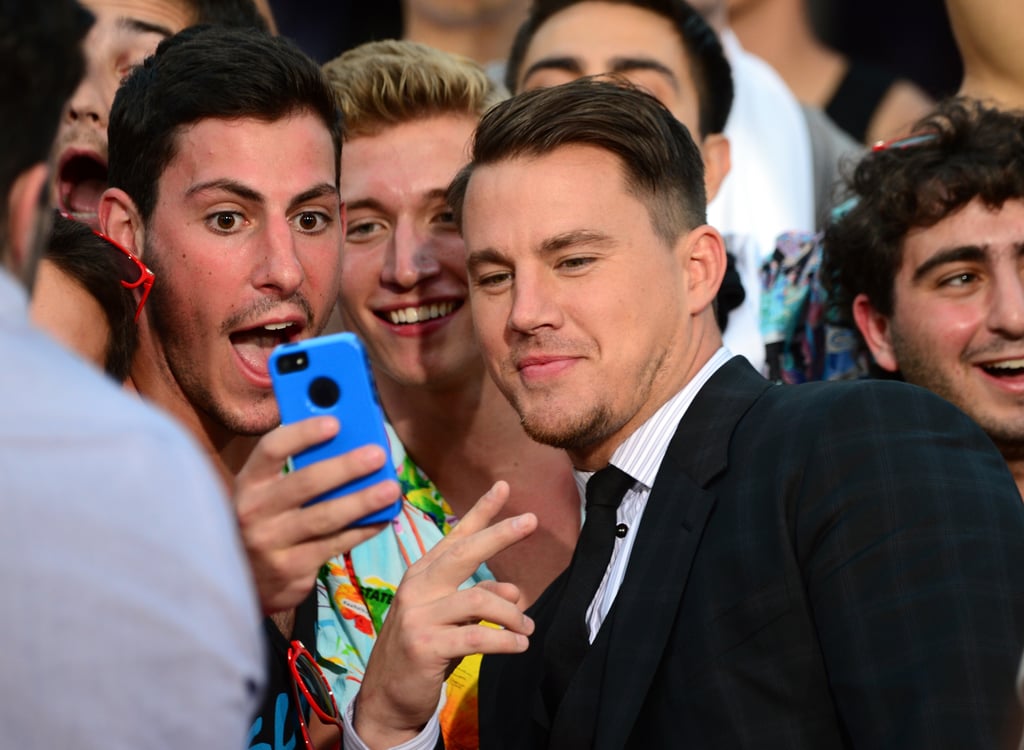 Channing made time to take selfies with excited fans.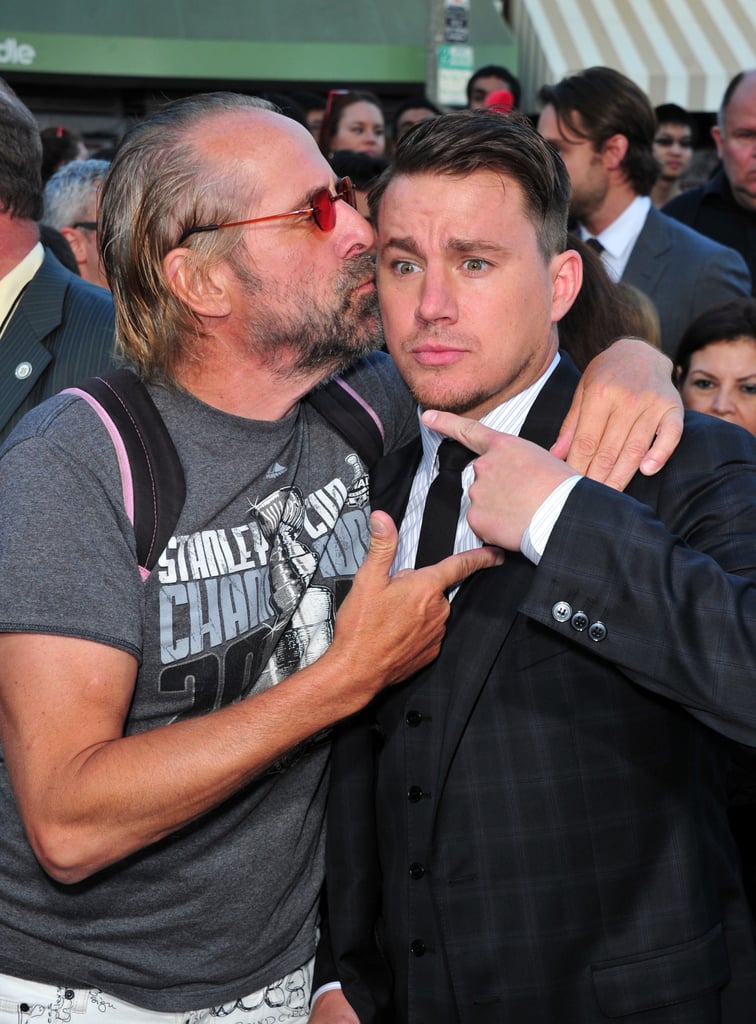 Channing's costar Peter Stormare gave him a kiss.