We have three doors in our kitchen that always seem to confuse the occasional visitor. While searching for the ladies/men's room they'd sometimes end up in the pantry or laundry room. I desperately needed to find a solution to the problem so I created signs!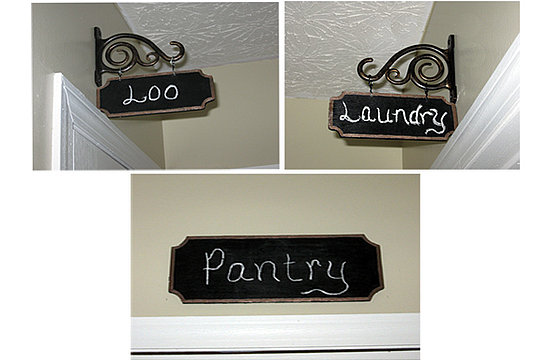 I thought the project turned out wonderfully and it's super cute so I thought I'd share! Here is the before: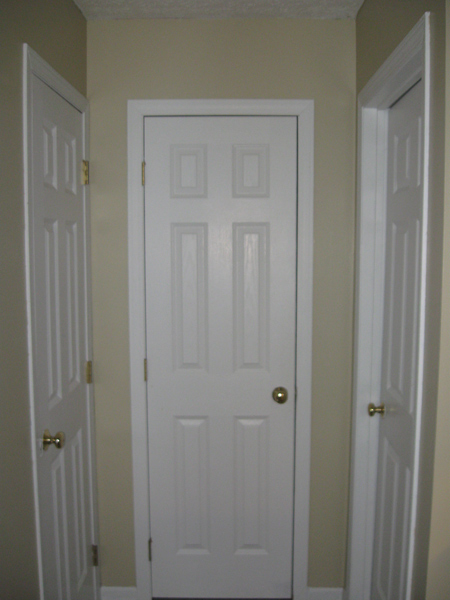 And here is the after: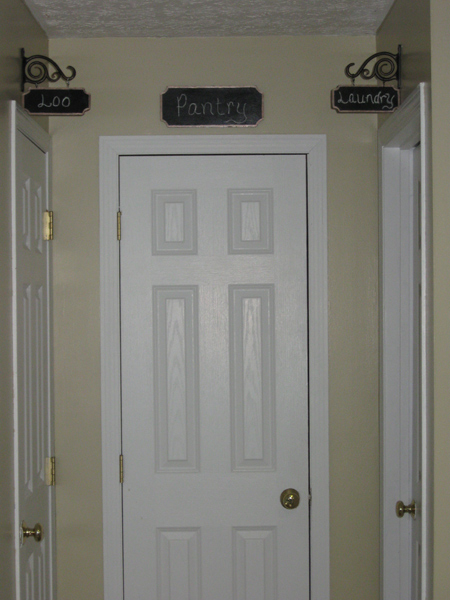 This was a fun little project to tackle, especially if you have door triplets lol. If you want to see how I created the signs feel free to get all of the details on My Blog. Or feel free to ask me here! I'll be happy to respond.