Chloë Grace Moretz may only be 19, but she's got a lot going for her. Of course, we've seen Chloë time and time again in films like Kick-Ass and (500) Days of Summer, as well as the Carrie remake — a role that, she revealed to us, resonates with her [1] in a very personal way. We really have to say, the more we get to know her, the more we really like her. Chloë may be young, but she's doing the whole Hollywood thing exactly right. Keep reading to find out why.
She Turned Her Award Show Win Into a Sweet Tribute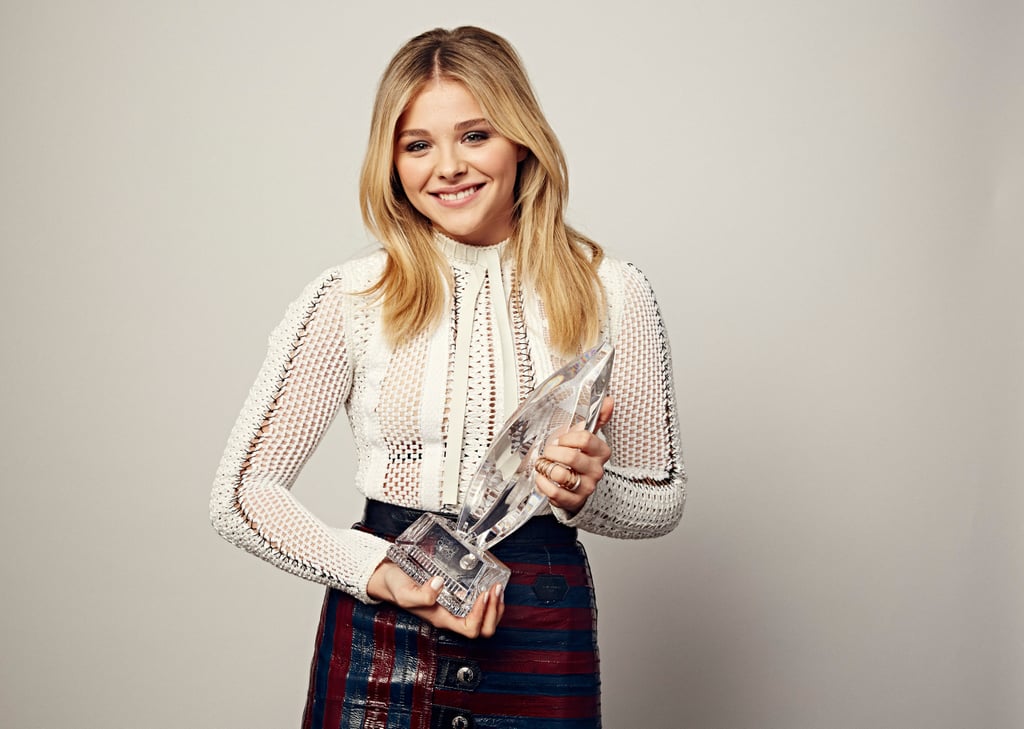 Chloë won the People's Choice Award for favorite dramatic movie actress. She used the time in her acceptance speech [2] to thank her sweet fans, yes, but also to dedicate her win to her late grandmother, who passed away last year. How great is that?
She's Down For a Good Cause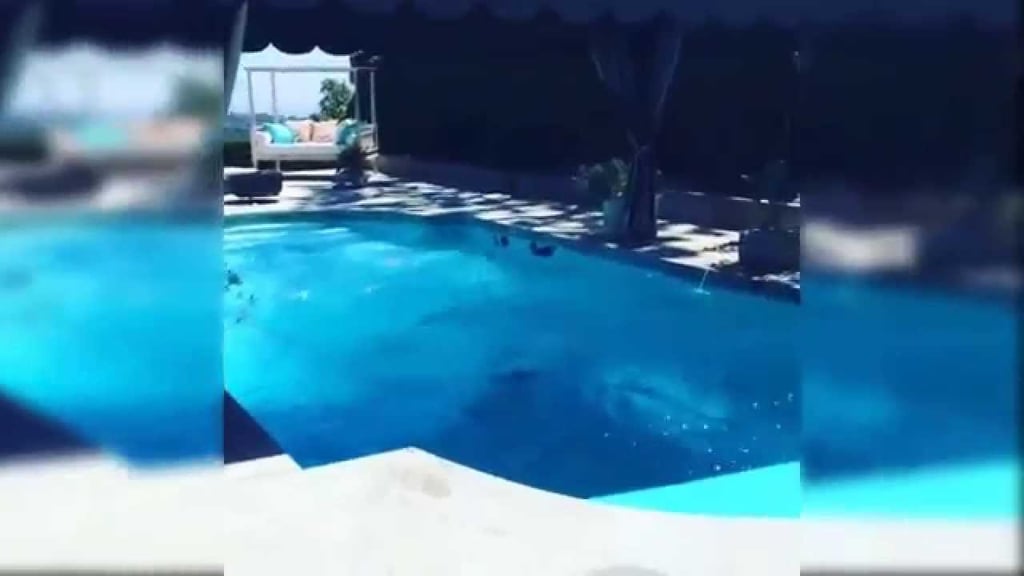 That's right, Chloë did the ALS Ice Bucket Challenge!
She Has Her Head on Straight When It Comes to Young Love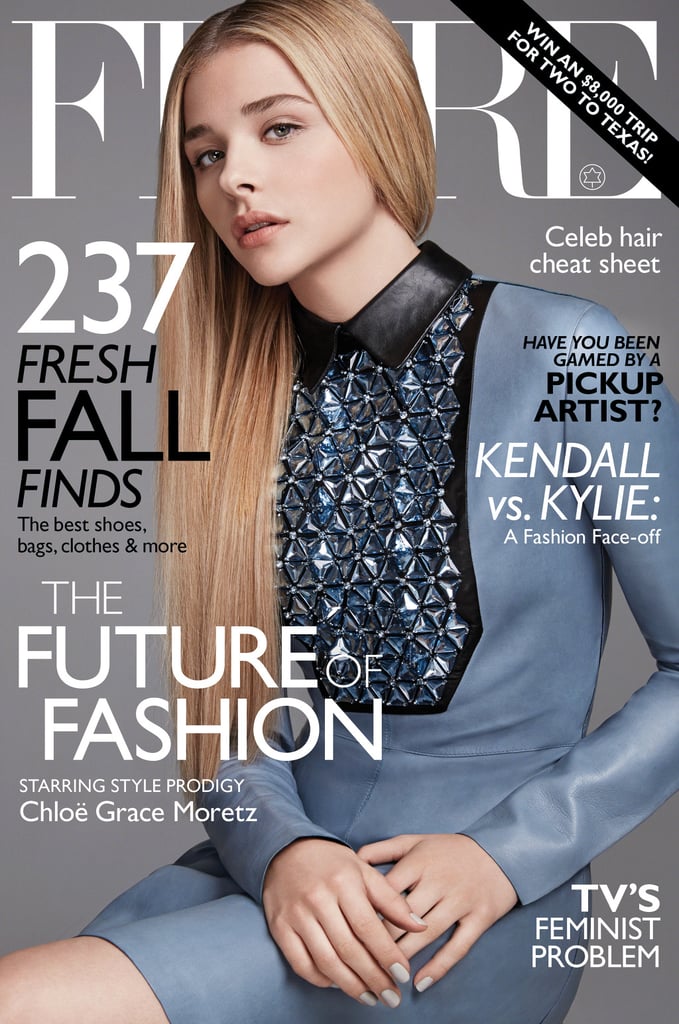 In her 2014 interview with Flare magazine [3], she said, "It's a tough age to fall in love. People change so quickly. I don't want to have to feel like I have to watch my step, 'cause I'm 17 and I shouldn't have to. I'm like, 'Dude, you're wasting away your entire high school years, and now you're going to waste away your college years. You're going to spend your entire life in a relationship and then you're going to get married . . . and then you're dead! So you lived your life in a relationship!' That's not my style."
If It Wasn't Clear, She's in No Hurry to Date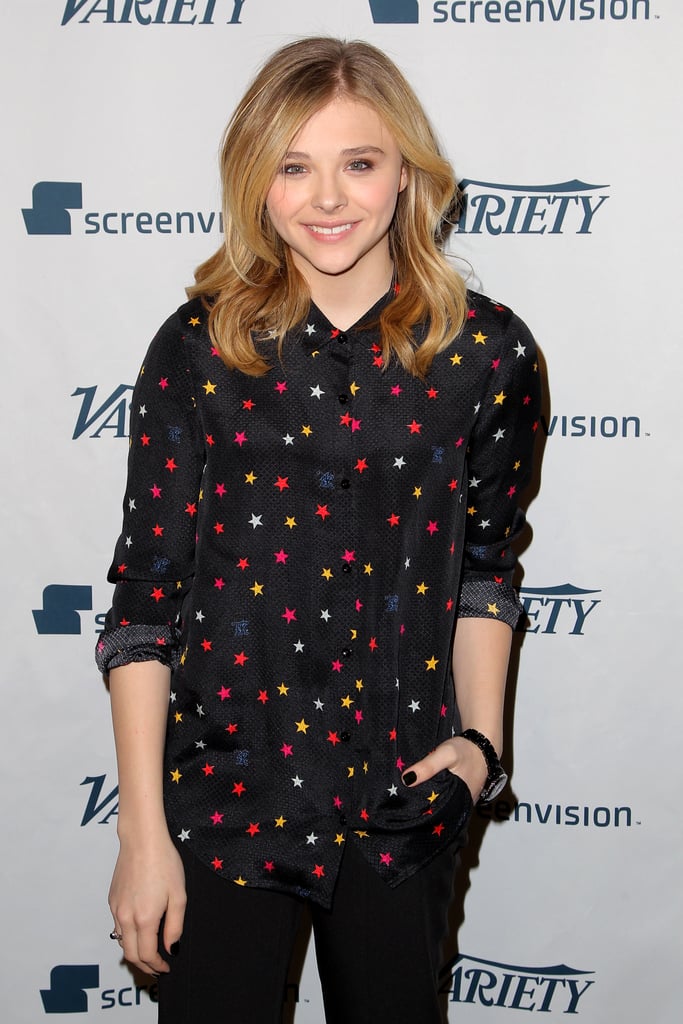 In the May 2012 issue of Seventeen [4], she made her intentions clear: "I like guys that are a little bit older, if they are cool and not completely immature. . . . I'll date one day if I find someone that I want to let into my life enough. I have to feel out the waters and see what's up."
She Stands Up to Bullies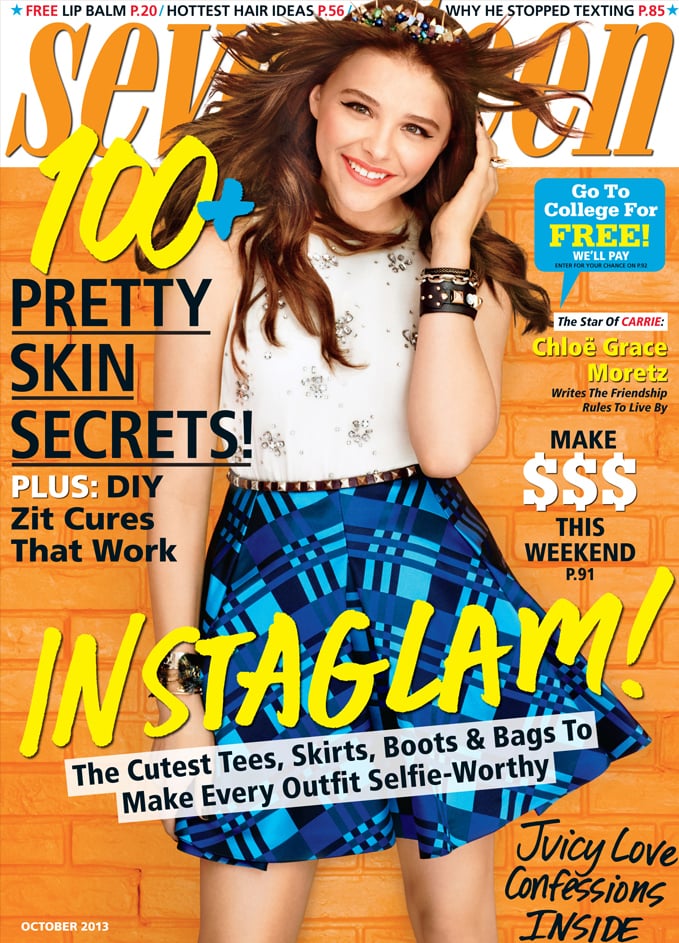 In light of her starring role in the Carrie remake, Chloë opened up to Seventeen magazine [5] in 2013 about her own experiences with bullying: "I have two gay brothers and two straight brothers, and my gay brothers were treated horrifically until they grew up and understood how to deal with it. I will delete you and I will block you, and you will not be a part of my life if you ever say anything bad about my brothers."
Her Priorities Are Absolutely in Order
In that same 2013 interview with Seventeen Chloë revealed just how important family is to her: "Never choose your friends over your family or a boyfriend or girlfriend over the family. My mom has always taught us that blood is thicker than water. No one will ever understand the dynamic of your family. Ever. We are the closest family ever and we are the most insane family ever. It may look weird to others, but to us, it's life."
She's So, So Cute With Her Brothers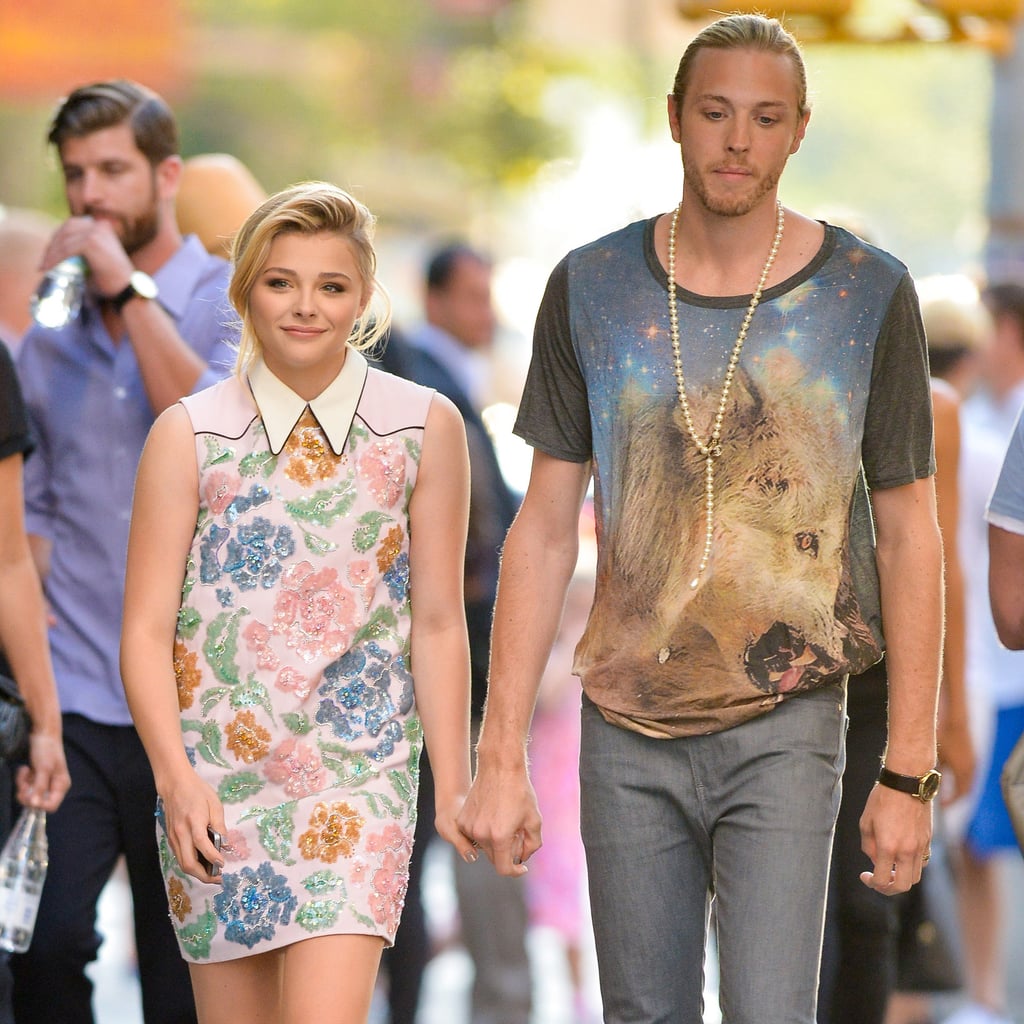 Look at them, being all adorable and holding hands and stuff.
She's So Incredibly Mature For Her Age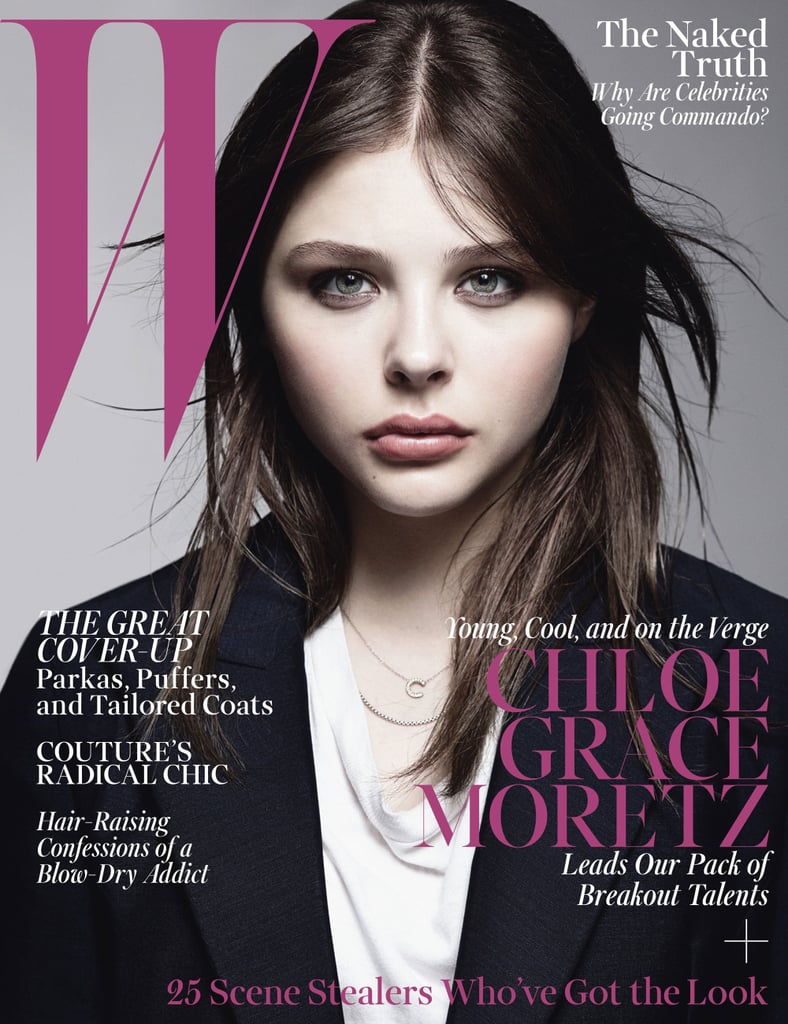 Chloë's 2013 interview in W magazine [6] proved she already had an incredible understanding of the magic of movies: "I love Cleopatra, with Elizabeth Taylor. And Trevor showed me Breakfast at Tiffany's when I was 8 or 9. I love Audrey Hepburn. Watching that film, I realized that through acting you can transport an audience to another time and place and state of feeling."
She's Still Young at Heart, Though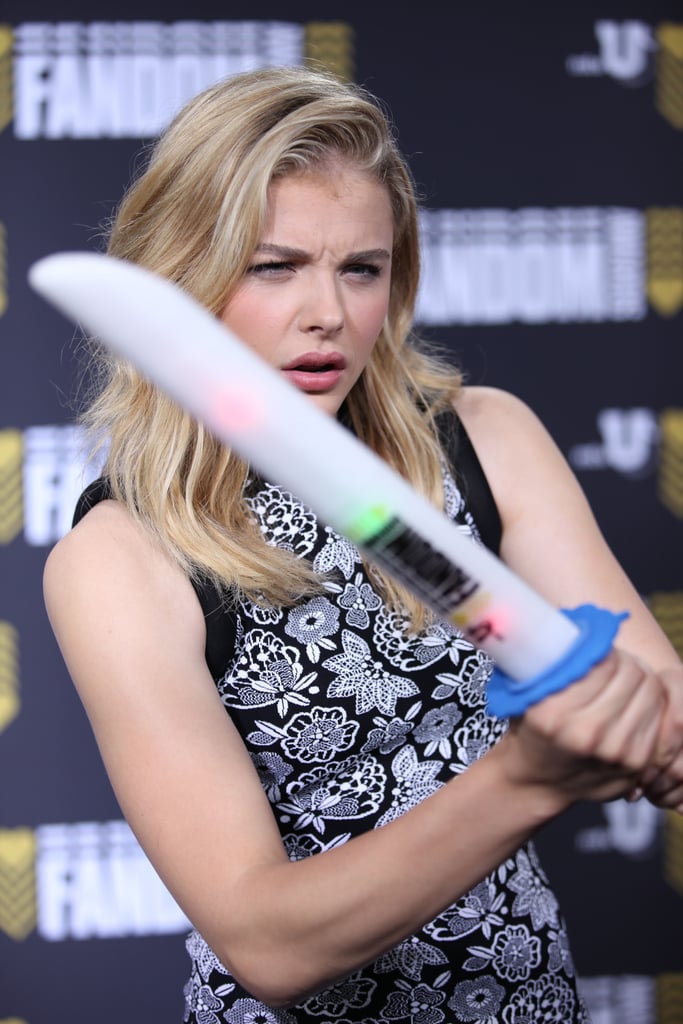 Yep, in another exclusive interview with Seventeen in 2012 [7], Chloë admitted she still gets grounded: "I just got my phone back yesterday. My mom had it for two days. I was supposed to read a book and I really wanted to play Call of Duty. It's not like I want to go read the hot story in Cosmo and get locked up! No, I get caught for playing video games. I probably play more than any guy does."
Instead of Partying, She Skateboards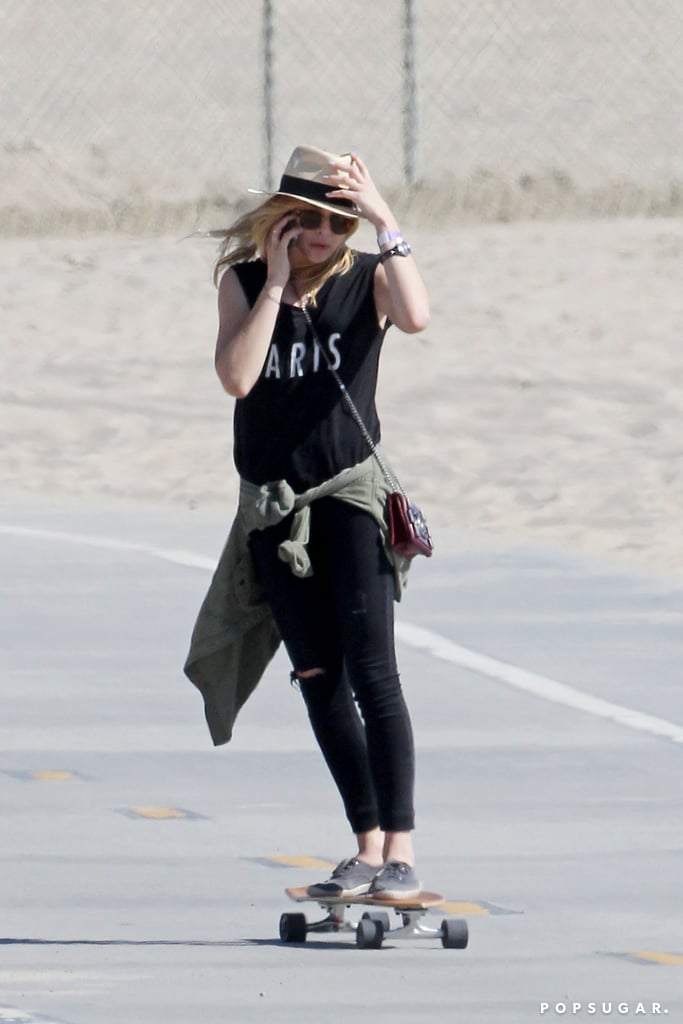 This might seem like nothing special. But Chloë's skateboard date with Brooklyn Beckham [8] is something you rarely see in Hollywood.
She Shares Epic Throwback Photos
That face.
She's Not Afraid to Get in Touch With Her Dorky Side
On Top of It All, She's Gorgeous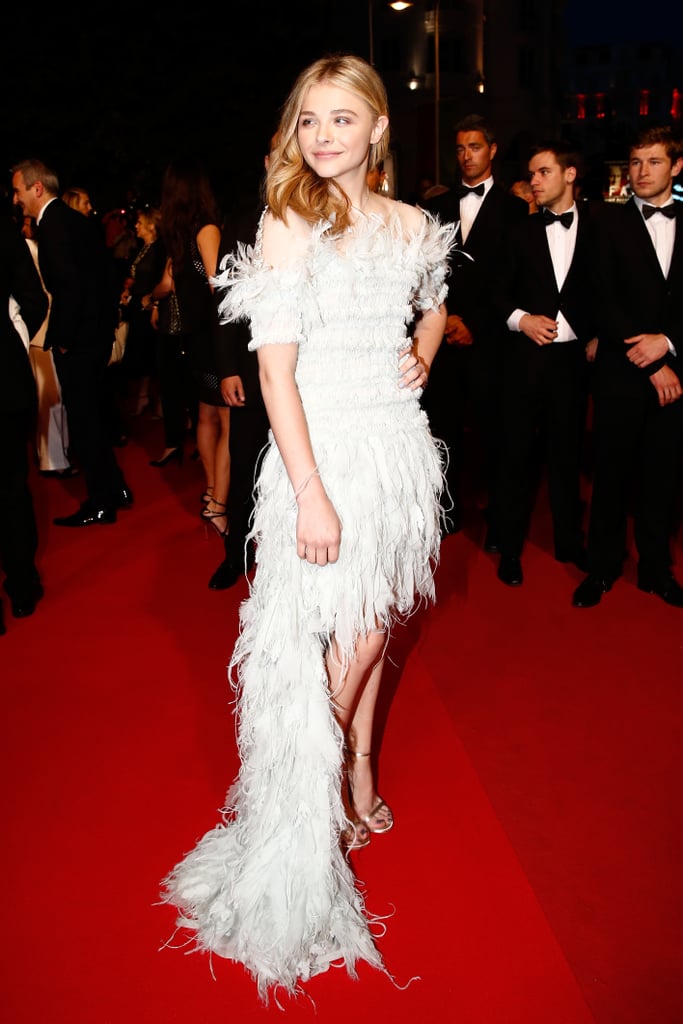 Like, wow.
Like, Really, Really Beautiful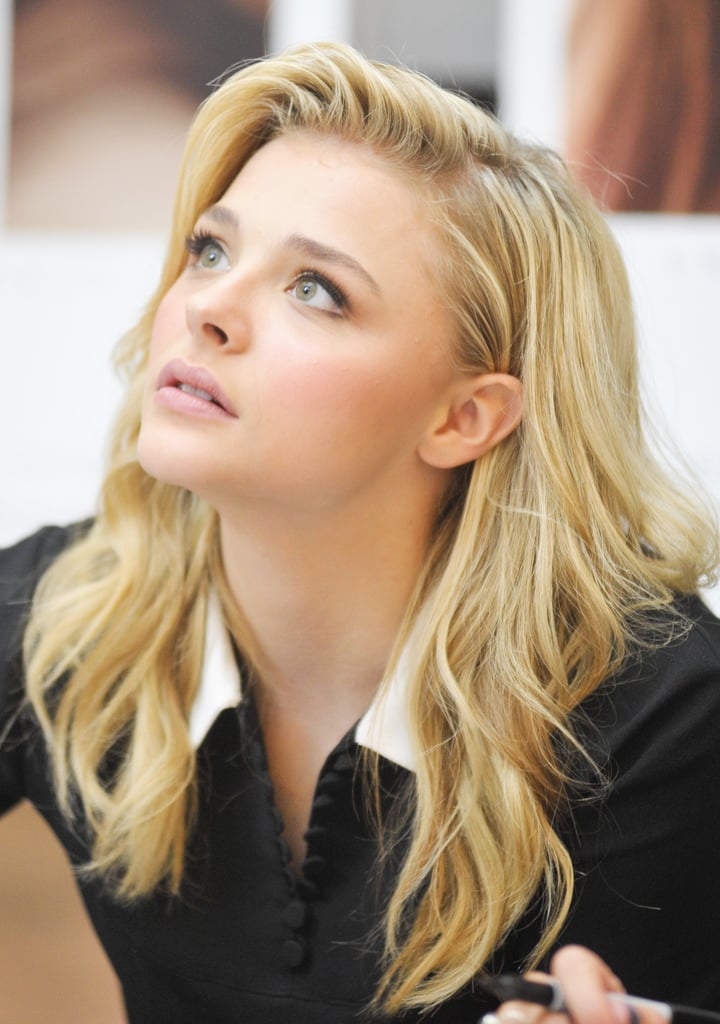 DOUBLE WOW.
And Finally She Knows Exactly How to Let Loose After a Premiere
Nothing like In-N-Out to celebrate another major blockbuster [9]!