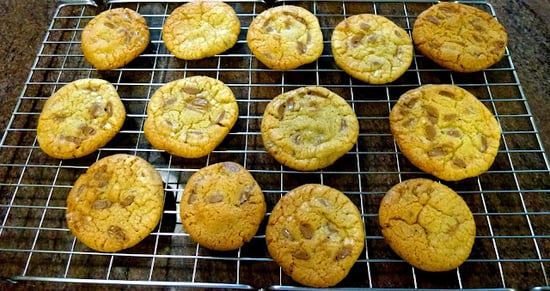 The most classic of cookies is the chocolate chip cookie. Something about it conjures up an image of large cookies with a soft chewy centre, served with a glass of cold milk. 
I learnt how to make these cookies a few months back when I attended a Pastry & Puddings course at the Ashburton Cookery School. The original recipe was created by the chefs at the Ashburton Cookery School and demonstrated by our chef Alan Stannard who worked as a Pastry Chef at Rick Stein's Seafood Restaurant, as well as a chef at many luxury restaurants and hotels around the country. 
Check out my Pistachio, Hazelnut & Chocolate Cookies recipe to see how I've taken this classic recipe and made it more colourful and tasty. 
Check out the recipe here.