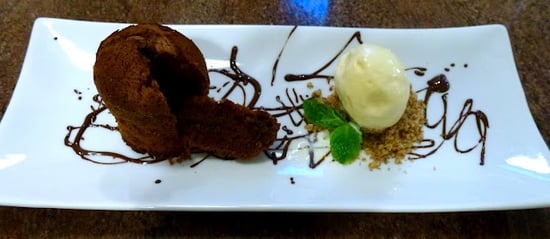 Chocolate Fondant is one of the most sumptuous puddings you can order at a restaurant. A few seconds either way can make the distinction between a chocolate sponge cake and perfection. The center should ooze of chocolate sauce and when served with clotted cream it should make for a decadent dessert. 
A few months back during a Pastry & Puddings course at the Ashburton Cookery School, I learnt how easy it was to make the pudding. Although the chocolate fondant tasted amazing, I spent a little too much time on plating which caused it to continue cooking for a couple of minutes after being taken out of the oven. My lesson of the day: when making a chocolate fondant, make sure all the plating is ready to serve on straight away. 
Check out the reciepe here.