Chris Evans was one of many hot guys at Comic-Con [1] over the weekend, and he was looking as muscular as ever. The Captain America star was of course at the famous convention promoting Avengers: Age of Ultron with an epic new poster [2], which marks the next installment for his superhero alter ego after Captain America: The Winter Soldier [3]. While all this news is absolutely exciting, we were mostly just distracted by Chris's gigantic arms. Since we couldn't really focus on anything else, we're launching a full-scale investigation into his practically trademarked physique and all the times it was desperately trying to escape his clothes.
When He Was Wearing This Shirt and His Chest Was Like, "SET ME FREE"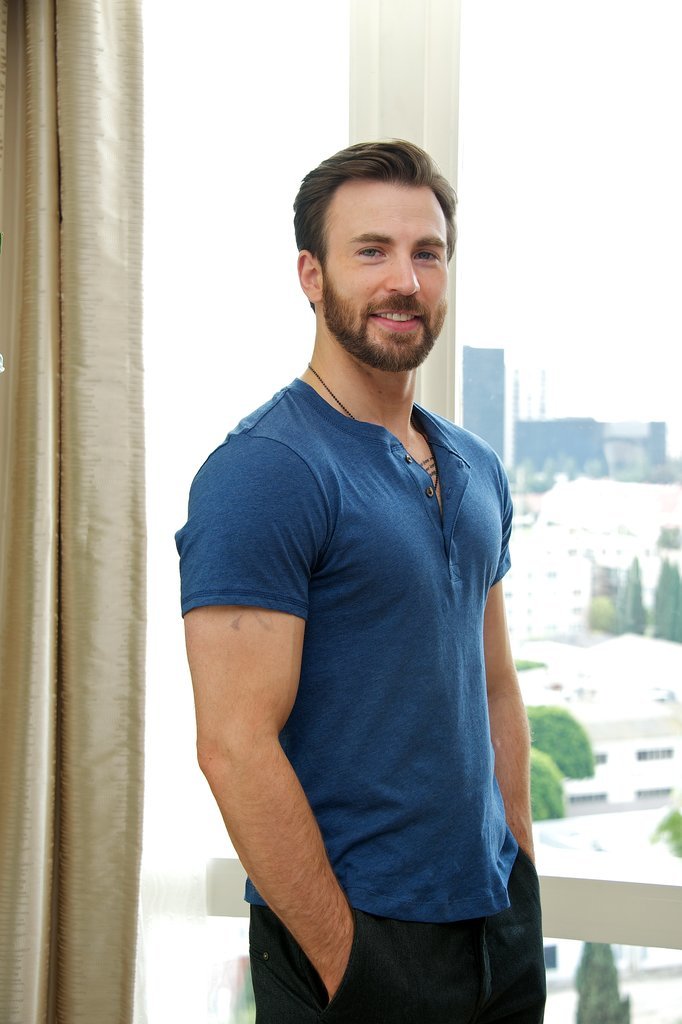 Just do it, Chris. Just set it free.
When He Carried Giant Cartons of Refreshments Like They Were Weightless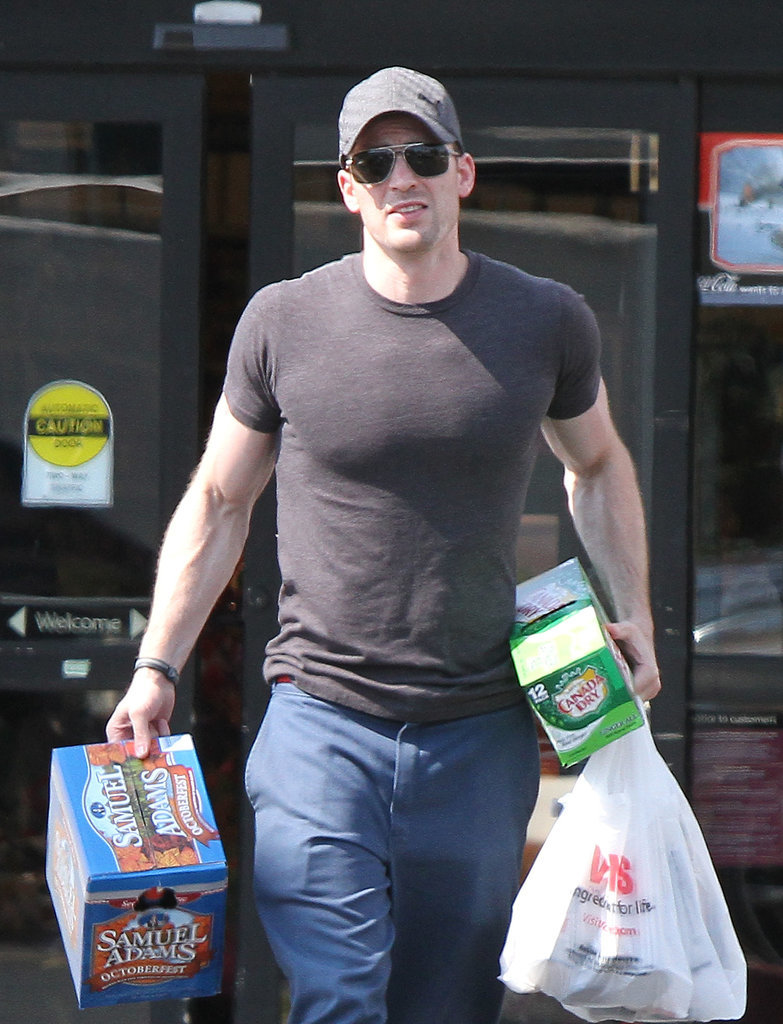 That shirt is pretty much screaming for mercy.
When He Was on Set, and His Shirt Was Clearly Struggling to Keep It Together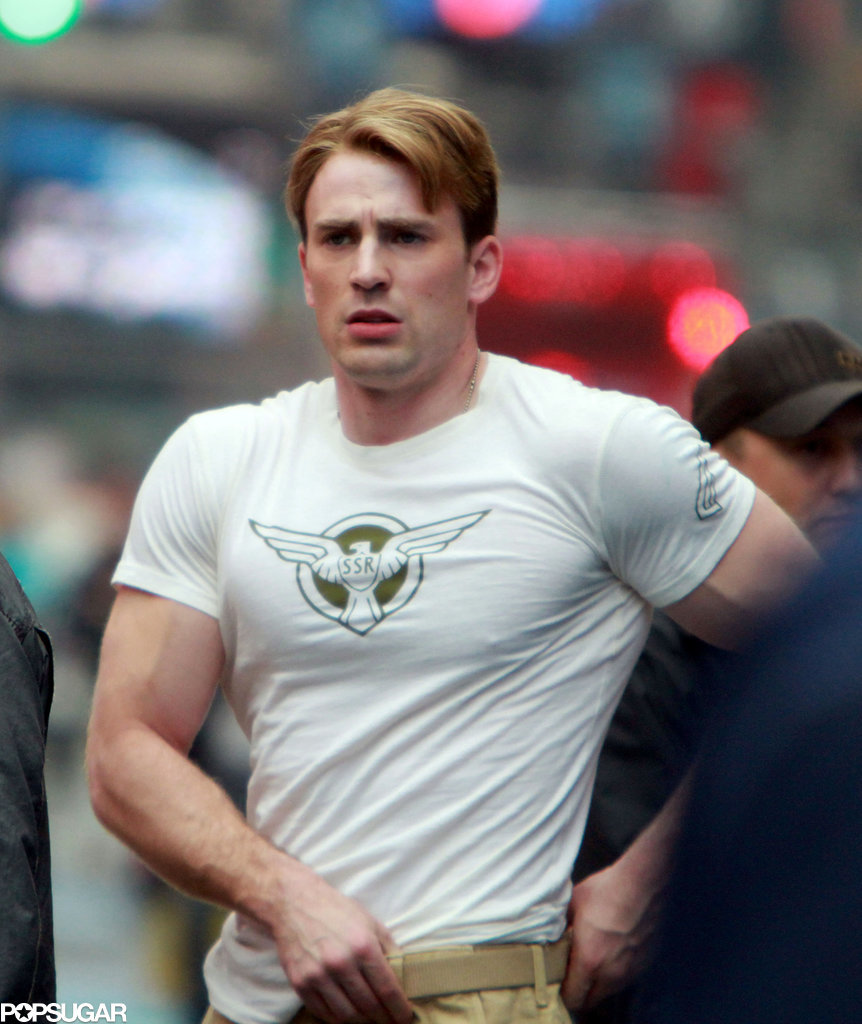 Like, it literally was about to fall apart.
When He Was Still on Set and His Shirt Was Screaming For Help
"Just put me out of my misery. Please."
When He Was at Comic-Con This Year and His Sweater Was Like, "Nope"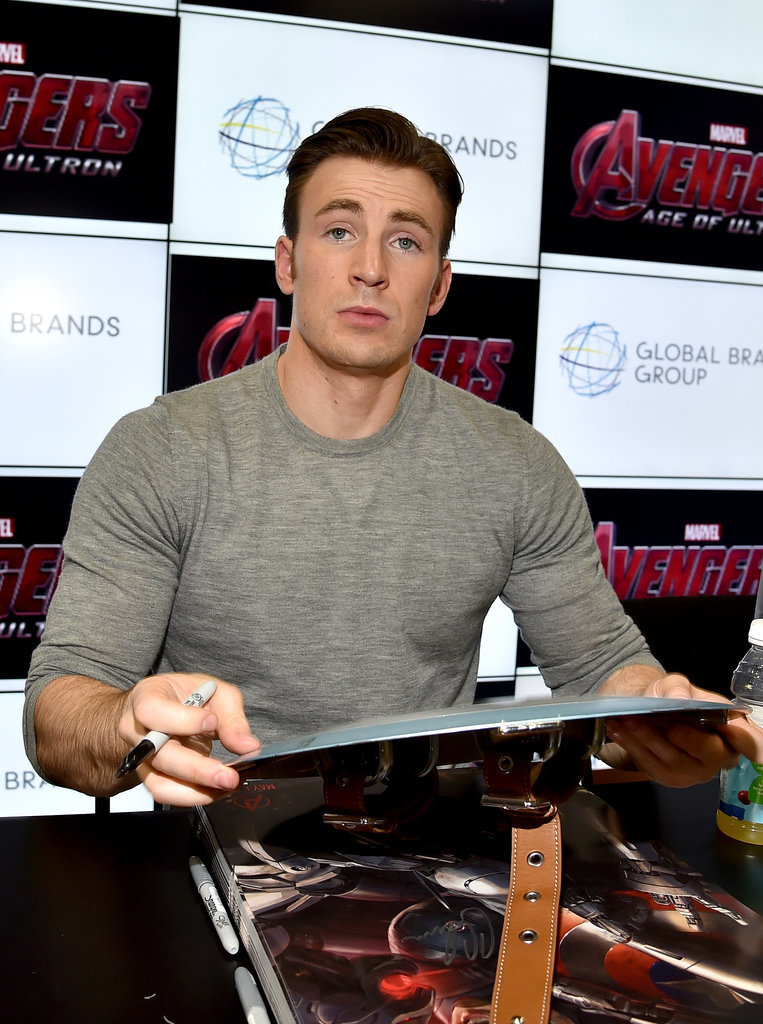 "I'm not sure how much longer I can contain all this."
When He Tried to Go Undercover, but We Knew That Rippling Chest Anywhere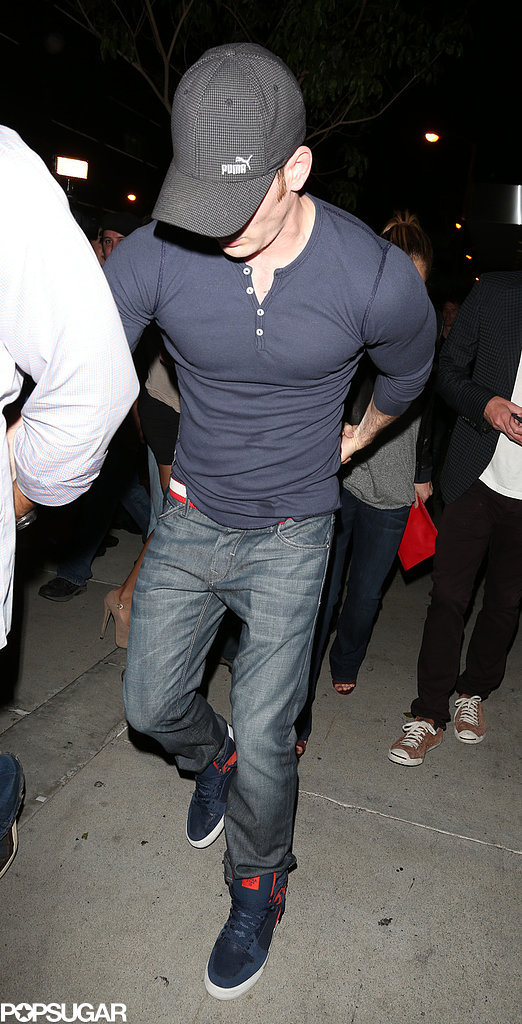 The buttons on that shirt are just clinging to hope at this point.
When His Shoulders Were Just Ready to Break Free and Let Loose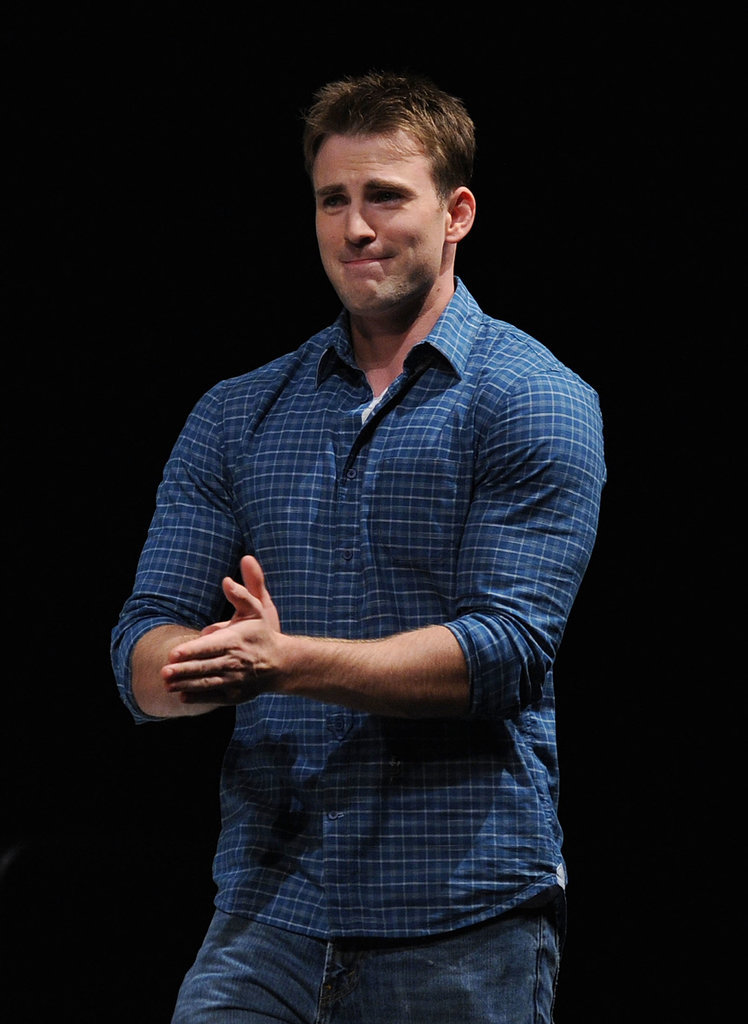 "Get us OUT OF HERE."
When His Cardigan Just Slowly Unbuttoned Itself to Relieve Some of the Pressure
It's like, "If you excuse me, I simply must."
When One of His Pecs Actually Tried to Escape and He Was Taken Aback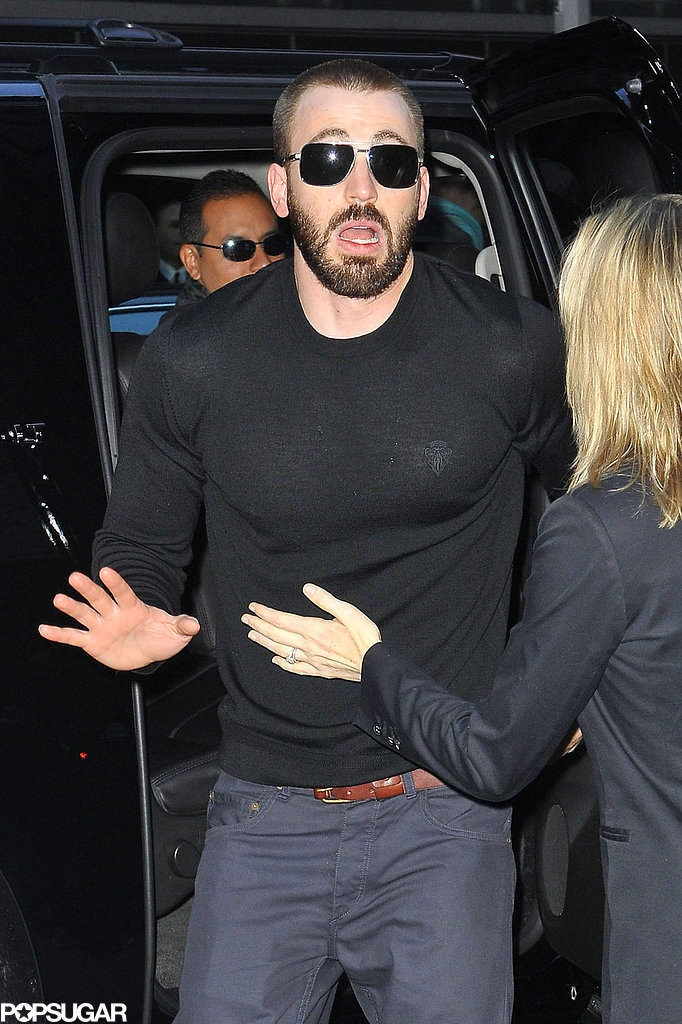 You know which one. Audience right.
When He Was Casually Walking and His Shirt Was Hanging on For Dear Life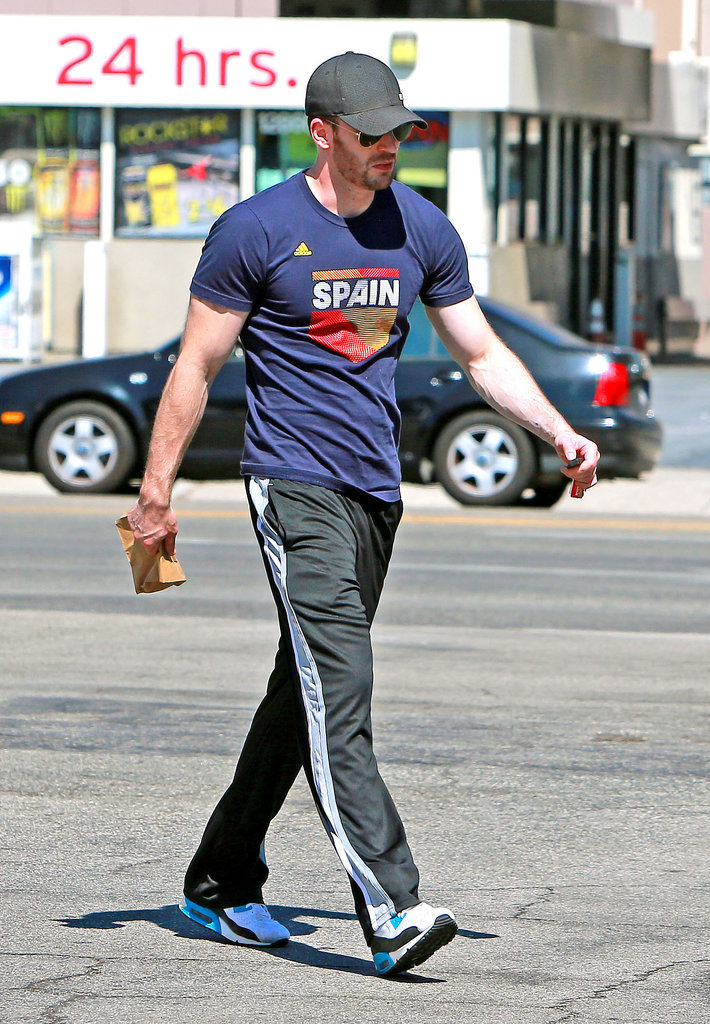 "Why does he keep doing this to me?!"
When He Was Nonchalantly Holding a Drink While His Shirt Was Quietly Weeping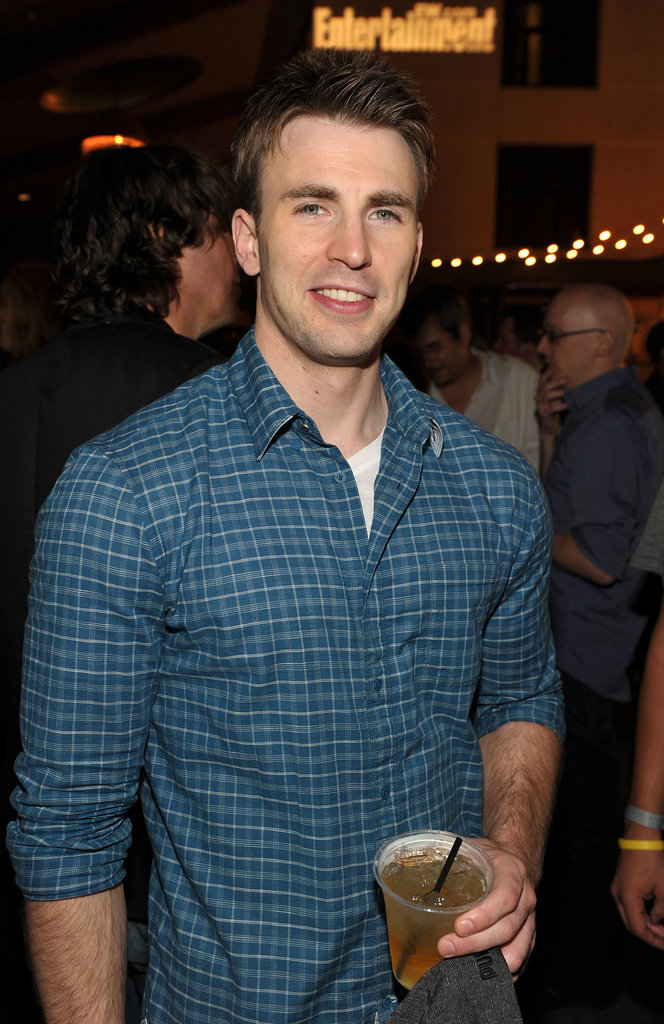 "You don't even understand how hard it is."
And Finally, When He Wore This T-Shirt and It Pretty Much Gave Up
"Just do what you want. I can't fight this anymore."