Chris Hemsworth and pregnant Elsa Pataky took their adorable daughter, India, out for a stroll in Venice Beach, CA, on Wednesday. Chris carried and kissed his little one while the couple visited various stores, including a surf shop where the Aussie actor checked out a board. Chris is back in LA after traveling to Elsa's native Spain [1] with his growing family to film In the Heart of the Sea in November. He will soon be back on the move again, as he is scheduled to shoot the highly anticipated Avengers sequel in London very soon. The Hemsworth-Pataky family should be comfortable in London by now, as they have spent the past few years in England while Chris has shot various movies in UK, including Thor: The Dark World and Rush.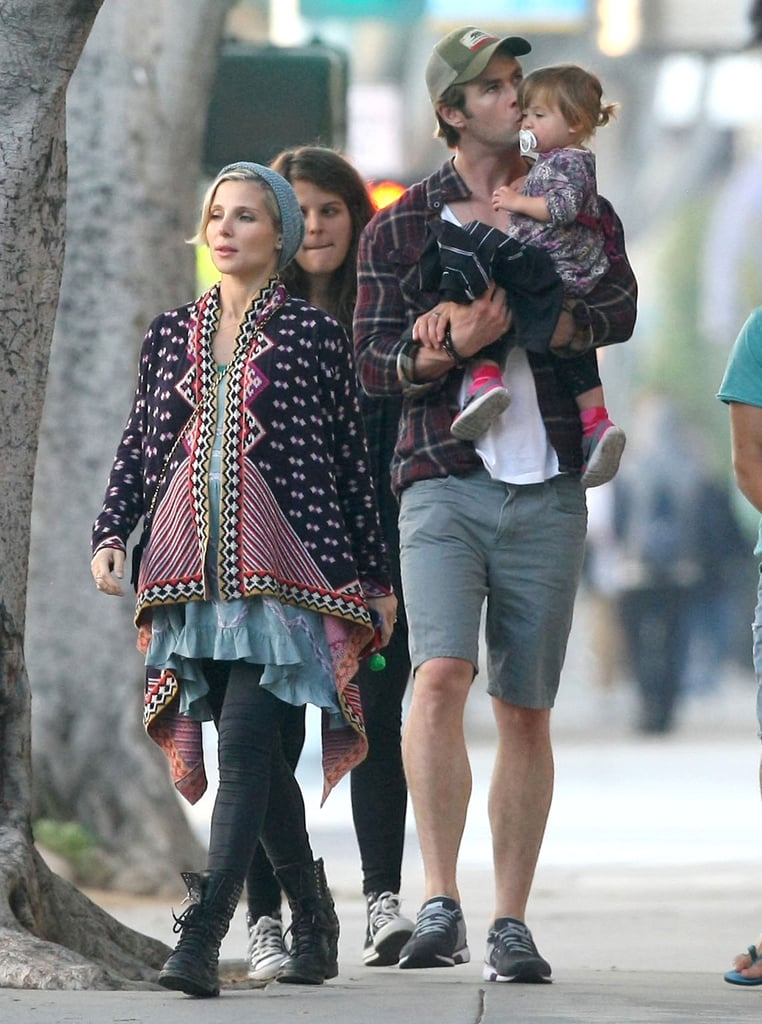 Chris kissed India while walking with Elsa.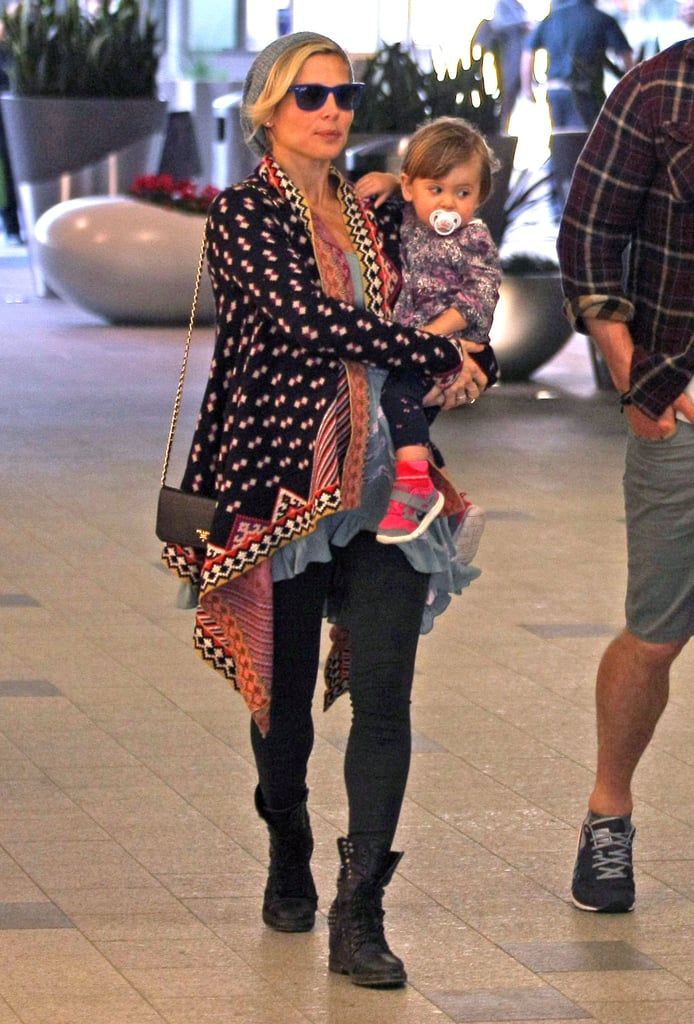 Pregnant Elsa also got a chance to hold onto India.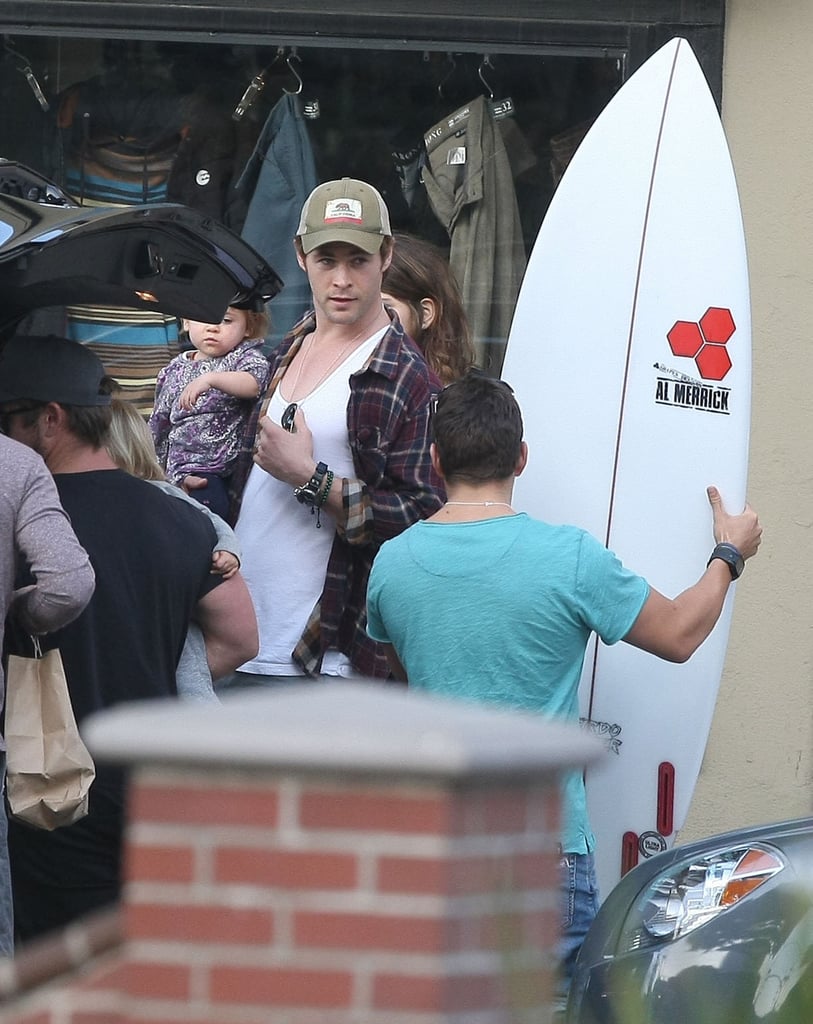 Chris and India checked out a surf board at a shop in Venice Beach, CA.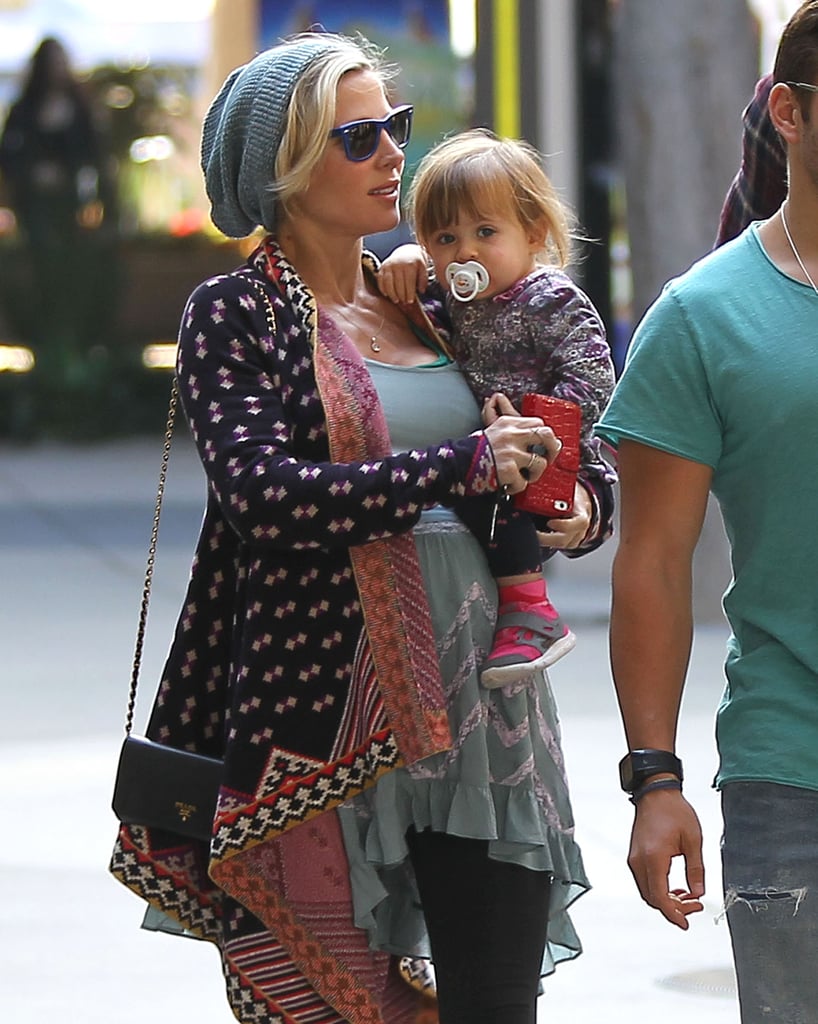 India sucked on a pacifier during her stroll.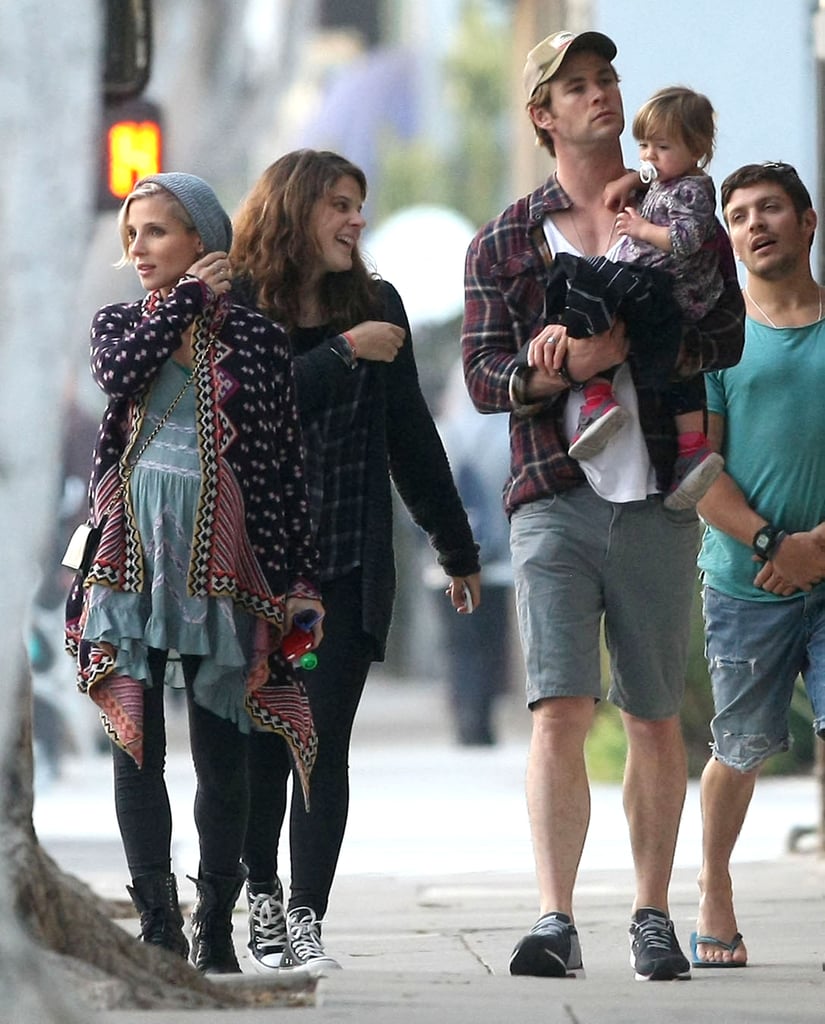 The Hemsworth-Pataky family fit right in with Venice Beach's boho locals.