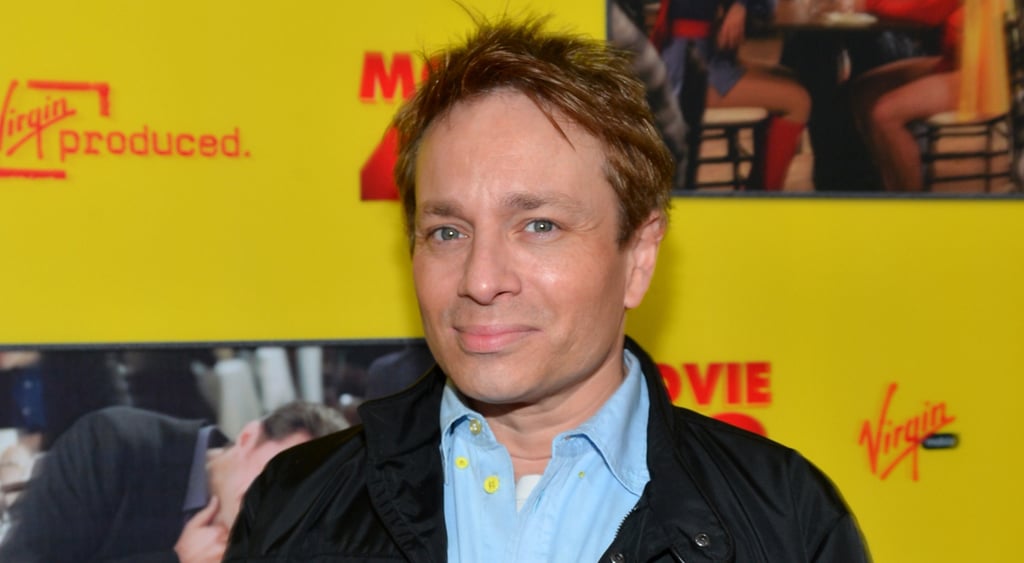 Former SNL star Chris Kattan was arrested for DUI [1] after allegedly crashing into a truck on an LA freeway.
In "toys over boys" news, The Lego Movie grossed $69 million in its opening weekend [2], beating out George Clooney [3]'s The Monuments Men.
Olympic speed skater Olga Graf [4] accidentally unzipped her suit to reveal her bare chest. In her defense, she was just celebrating her bronze medal win.
And in more Olympic reactions, figure skater Ashley Wagner called "bullsh*t" [5] after seeing her fourth-place score.
Mark Anthony has split from his girlfriend [6] of one year, Chloe Green. The 22-year-old heiress is the daughter of Topshop founder Sir Philip Green.
A Miley Cyrus [7] megafan asked her to his prom in this insane video [8]. Even though Miley can't make it, she invited him to hang out at her Arizona show [9] and added, "Don't forget a corsage."
We're all still talking about Bob Costas's eye infection [10] and the fact that his Olympic set looks like the Fortress of Solitude.
Let's be honest: Fashion Week is all about the accessories. See the best bags from the runway [11] so far.
If Rihanna [12] ever needs backup dancers, Gisele Bündchen is her gal [13]. See the model and her friends getting down in a game of Just Dance.
College football star Michael Sam could become the first publicly gay player in the NFL [14]. After the Missouri Tigers defensive lineman gave candid interviews to ESPN and The New York Times, the NFL released a statement, saying, "We admire Michael Sam's honesty and courage."
Anger erupted after a baby giraffe at the Copenhagen Zoo [15] was killed and fed to lions in front of visitors. The zoo said that the giraffe, named Marius, was euthanized because of a duty to avoid inbreeding.
Oklahoma State basketball star Marcus Smart has been suspended for three games [16] after shoving a fan who reportedly yelled a racial slur at him.
Shia LaBeouf [17] was in the spotlight — for not wanting to be in the spotlight — after he stormed out of a press conference and wore a paper bag on his head [18] at the Berlin Film Festival.
Game over: Dong Nguyen, the creator of the hugely successful Flappy Bird app, pulled the game from iOS and Android platforms [19] after warning fans with a cryptic tweet [20].
After being asked what her "favorite position" is, Lauren Conrad gave a hilarious, quick-witted response [21].
Here's where you can get inspired by the biggest Fall 2014 nail trends [22] to emerge from NYFW so far.
Have you watched this Game of Thrones season four [23] preview yet?
In completely surprising news, a study finds that men like to have sex on Valentine's Day [24].
People waited in line for hours for free coffee from Dumb Starbucks [25], a cafe that touts itself as "parody art." Considering Starbucks's litigious past, this might be a dumb idea.
Baker, journalist, architect? See the 14 jobs that are common in romantic comedies [26].
Your daily dose of cute: these corgis like to nip at everything.