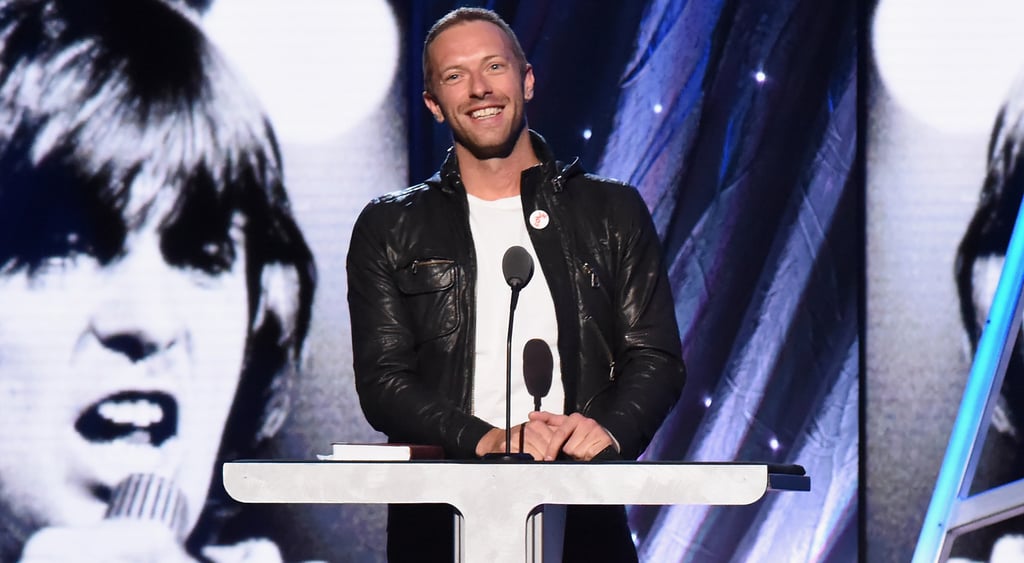 Source: Getty / Jeff Kravitz [1]
Chris Martin made his first postsplit appearance [2] — without his

wedding

ring — while presenting at the Rock and Roll Hall of Fame induction ceremony in Brooklyn, NY, last night.
Nirvana reunited at the same event [3] with the likes of Joan Jett and Lorde on vocals.
Kate Middleton beat Prince William in a boat race [4] at the most recent event on the royal tour.
Jensen Ackles used to be a cheerleader [5]. Can't picture it? Prepare yourself.
Mila Kunis and Ashton Kutcher's episode of Two and a Half Men [6] aired last night, and it was filled with references to their real-life romance.
If that's not enough nostalgia for you, the Girl Meets World trailer premiered [7], with Cory and Topanga looking more in love than ever while raising their kids.
What happens in Vegas doesn't stay in Vegas for Hillary Clinton, who had a shoe thrown at her midspeech [8]. You have to watch her amazing reaction:
A producer from Tosh.0 was mistakenly shot and killed by Los Angeles police officers [9] after they thought he was a stabbing suspect.
Ten people were killed and at least 34 injured when tour bus filled with Los Angeles-area high school students crashed [10] tragically.
If you haven't changed your passwords yet, do it now: the Heartbleed open SSL bug [11] is just as serious as they say, affecting Gmail, Facebook, and many more sites.
Double the good news for Bank of America customers: its site was not affected by Heartbleed, and the company will refund $727 million to customers [12] for deceptive marketing tactics and unfair billing.
With that money, you can go ahead and move to France — for some companies there, it's now illegal to check work email after 6 p.m. [13]!
Your daily dose of cute: TGIF! These puppies piled on the fun [14].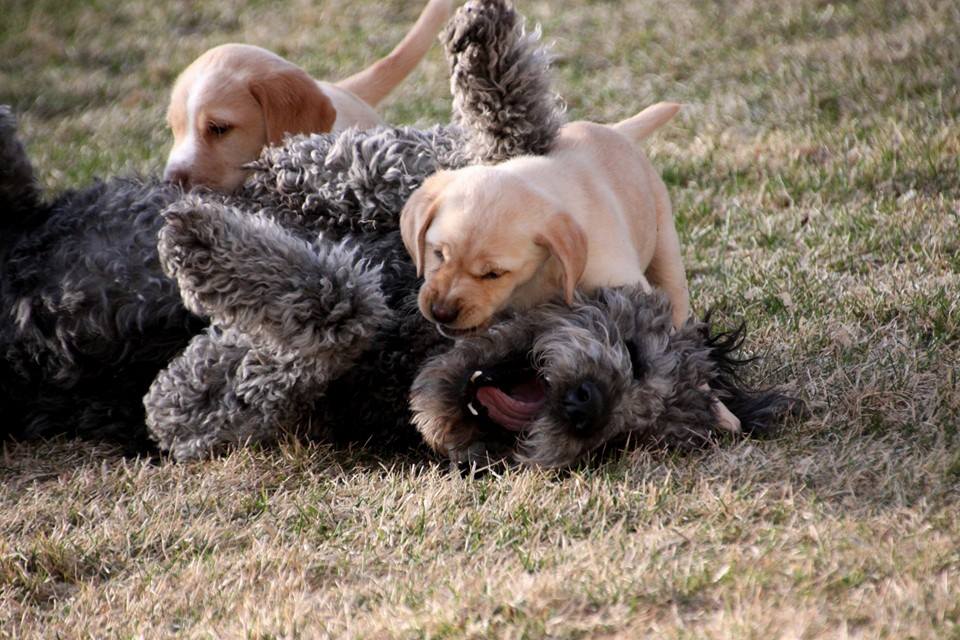 Source: Imgur [15]