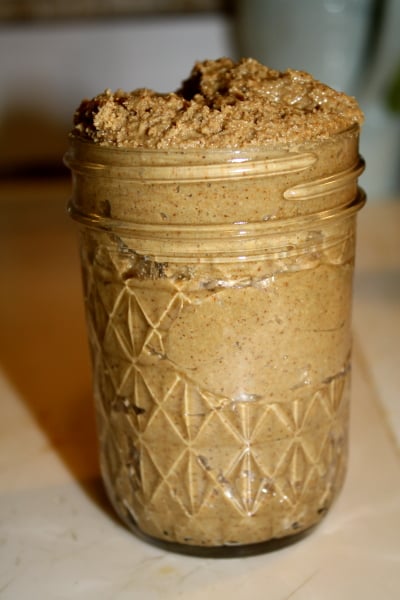 A lot of almond butter goes through our household.
We eat almond butter on apples:
We eat almond butter on carrots:
Sometimes we get sick of almond butter.
When our almond butter jar is empty, we usually grind our own via the grinder at Whole Foods, but this time I decided to go a different route.
The Sunbutter Route.
With some cinnamon for non-sweet natural sweetness.
Cinnamon Sunbutter
2 cups sunflower seeds (I used roasted and unsalted)
1 tsp cinnamon
2 Tbsp melted coconut butter
Click here for more pictures and the full recipe!