Claire Honored in Hawaii, Eagerly Awaits My So-Called Life DVDs
Claire was simply glowing at the 2007 Maui Film Festival in Hawaii where she was being honored along with William Hurt with the festival's Navigator Award for their achievements in film. Hawaii seems like the perfect place to have a film festival, we bet it's pretty easy to get your honored guests to come as well! The mini-vacay wasn't lost on Claire who brought along boyfriend Hugh Dancy for some fun in the sun!
In other Claire news, the My So-Called Life DVDs are set to be released October 30th. Now Jordan Catalano can live on forever, on disc anyway!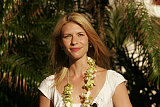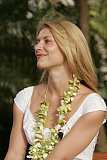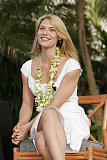 More pics so just read more