Curried Tomato Soup with Kale Chips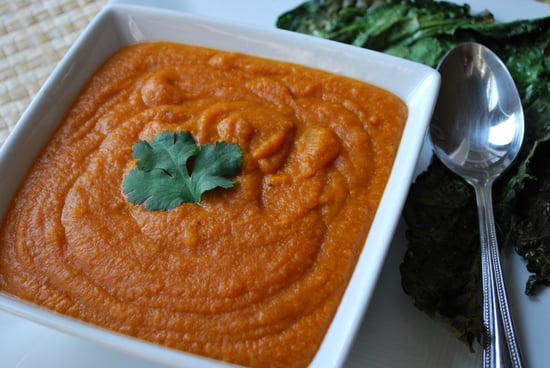 This recipe for tomato curried soup is delicious and uses deconstructed curry powder (I used turmeric, cumin powder, ground coriander and a dash of cinnamon).  San marzano tomatoes and two types of potato provide a tasty base for an intense flavor.  In the end I used a immersion blender and pureed the soup which resulted in a thick,creamy sauce with a bit of a kick!  Serve with some crunchy good-for-you kale chips.
For the recipe visit my blog, Cheese Please, http://cheesepleasebyjess.blogspot.com/2012/03/curried-tomato-soup-with-...
Follow me on Twitter @CheesePlease531