DIY 'Light Bright' Installation from Blueprint Magazine
DIY 'Light Bright' Installation from Blueprint Magazine
After a series of failed baking adventures I realized it was time for me to transfer my love for YumSugar and food magazines to CasaSugar and design magazines. In the spirit of the holidays I picked a Light Bright project from this month's Blueprint magazine. I must admit, I'm a much better painter and craftswoman than I am a baker so the project was definately a confidence booster. The Blueprint picture is on the left, my replica is on the right.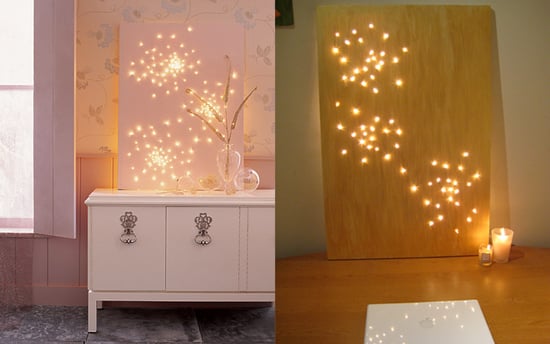 The Blueprint directions suggest: Start by painting a stretched canvas from an art-supply store (Blueprint used a pale-pink latex paint, I picked a light gold color because the walls of my house are all beige). Then plot out your design by penciling dots on the back, keeping them a half-inch apart. Gently press an awl through each dot to make a hole slightly smaller than the diameter of the bulb (the Blueprint creators and I both used white Christmas lights). Press a bulb into each hole; secure each with craft clue. (I skipped the glue step just in case any of the lights blow out.)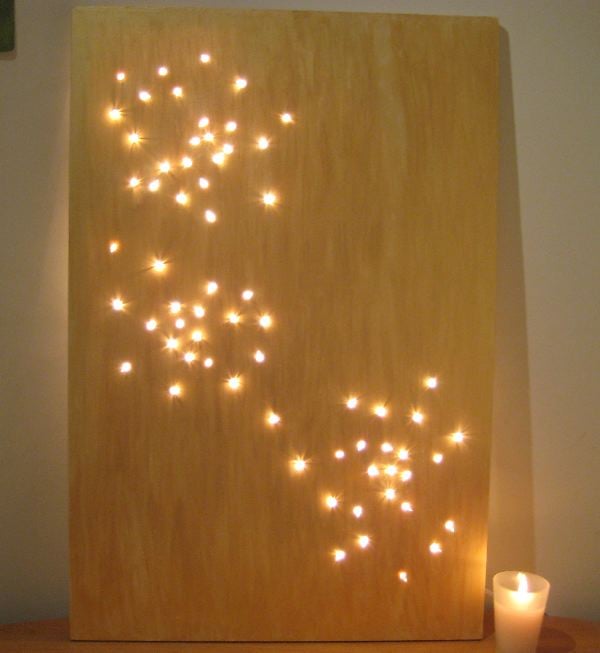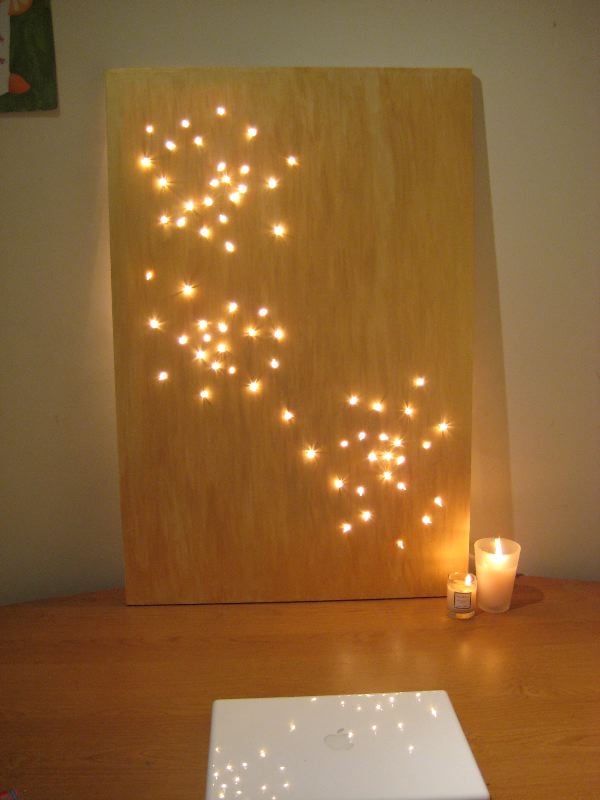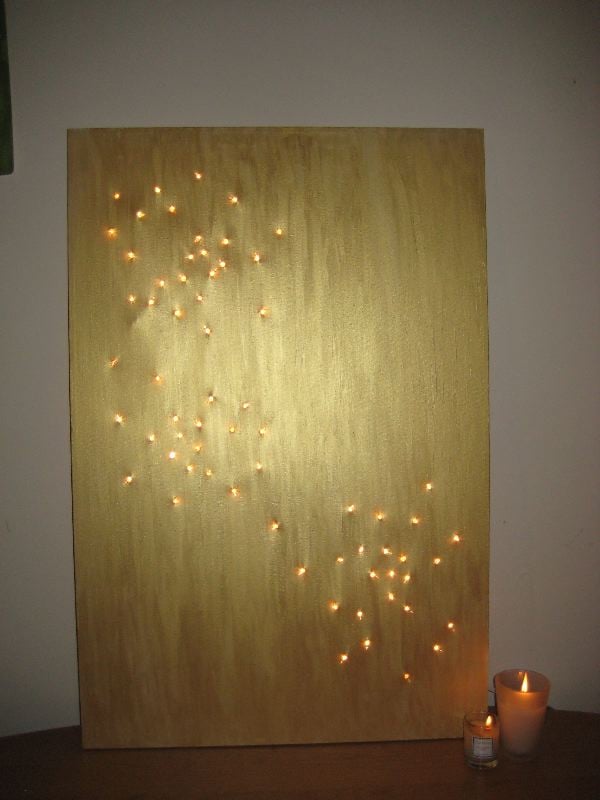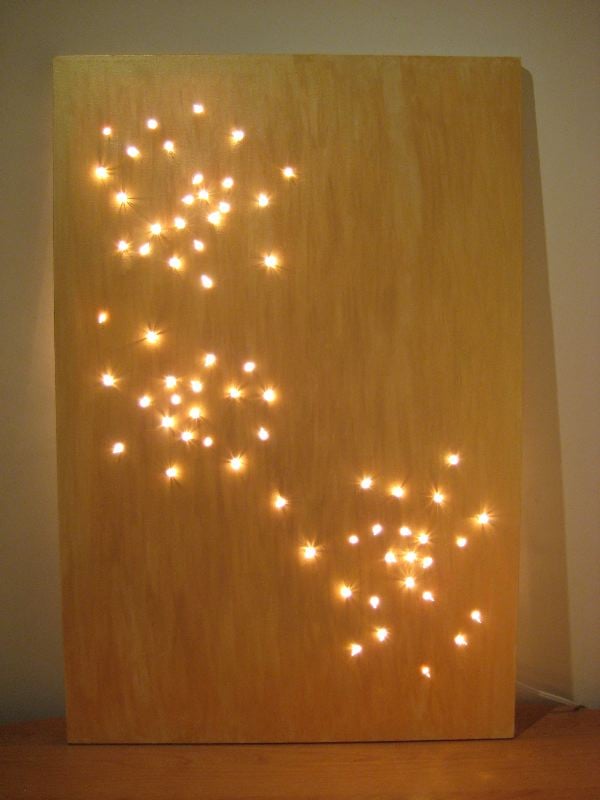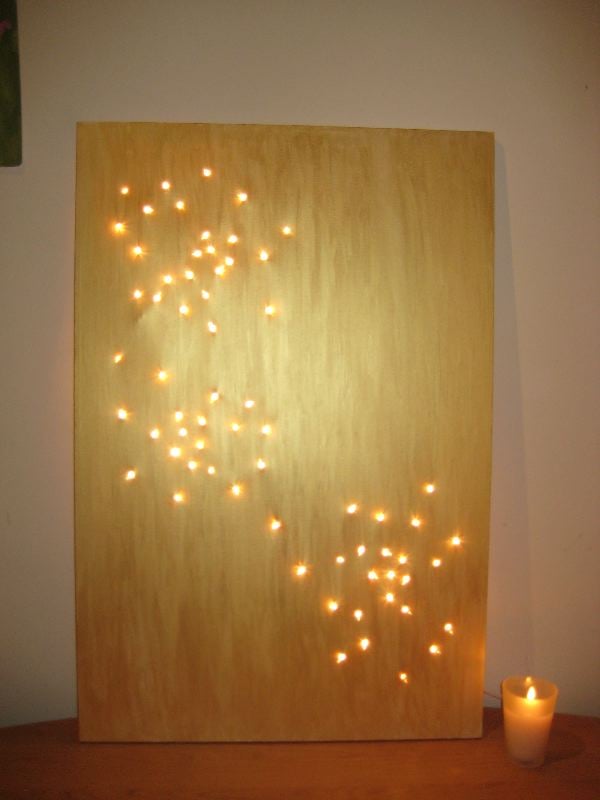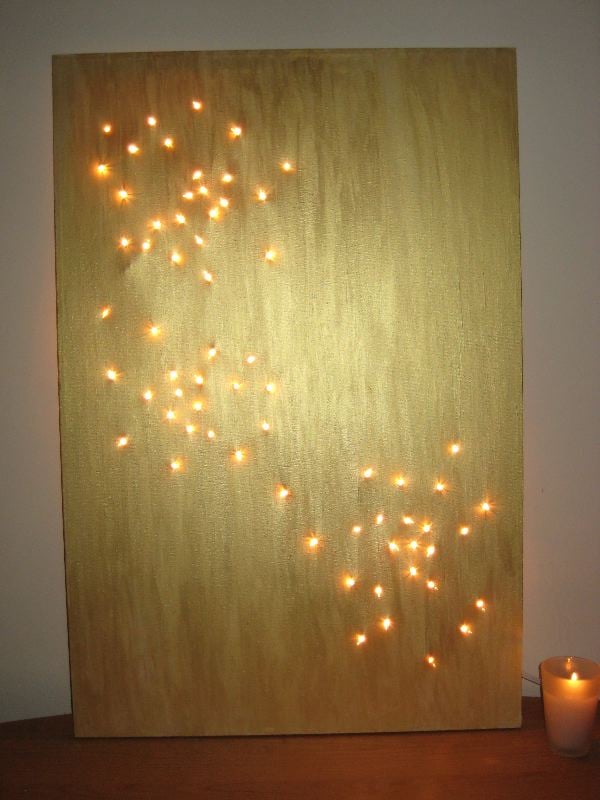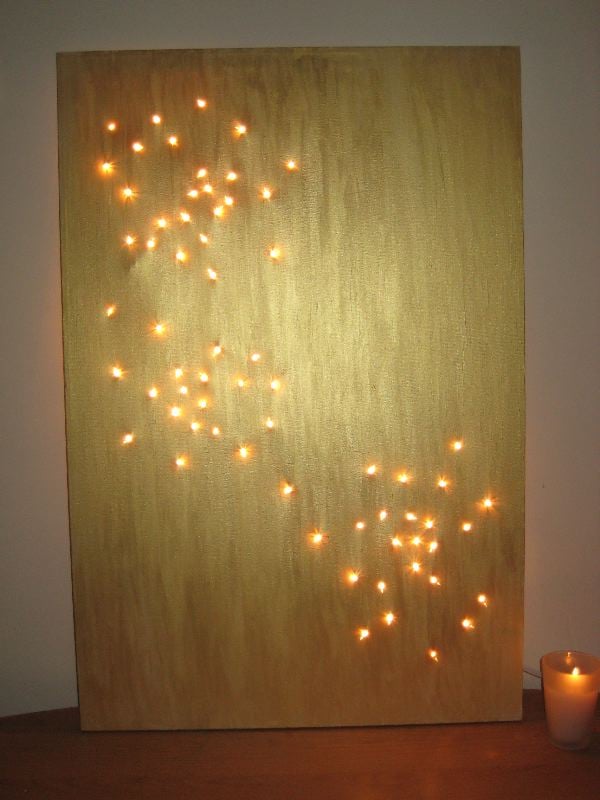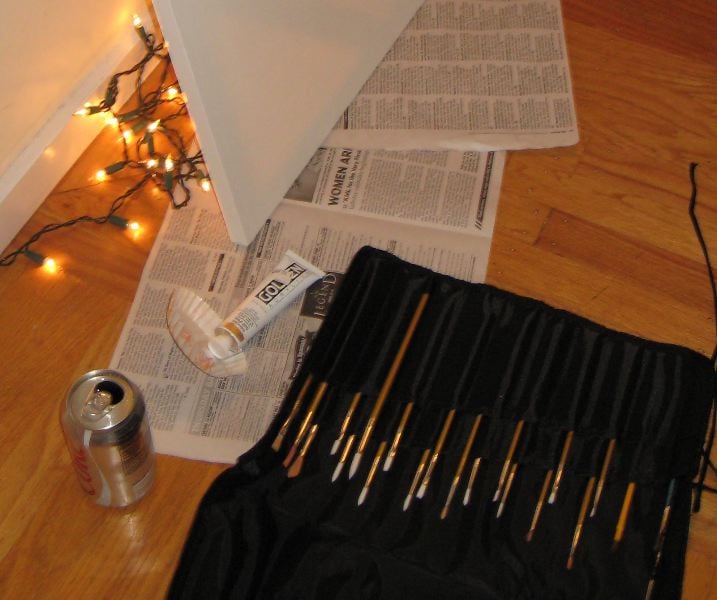 Items you'll need: Canvas (I used a 36X24 canvas I bought at an art supply store). Paint for canvas. Brushes. Newspaper/cloth so you don't spill paint. White Christmas lights. Glue. It also helps to have music and a soda or glass of wine on hand.

I'm completely satisfied with the end result. I love Christmas lights but I'm going away for the holidays this year and probably won't end up decorating a tree – that being said, I think this piece offers more than enough "bright holiday" cheer for the season.