DIY Makeup Brush Cleanser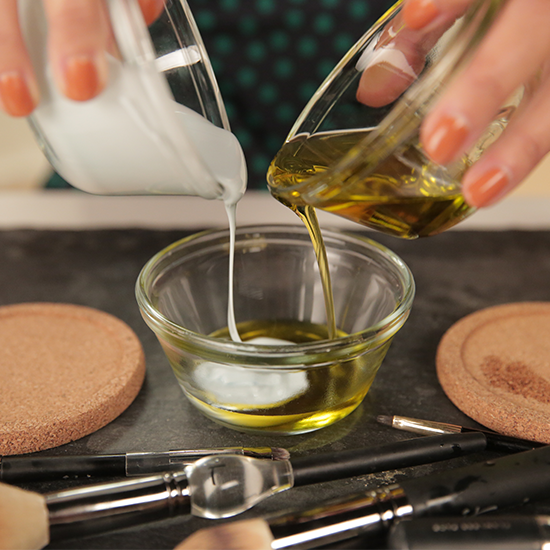 Are you giving your makeup brushes enough love? Read: do you clean them once a week? Well, you should be. Not only does giving them a regular wash keep them intact, but it also helps to prevent breakouts. But if you don't want to run out and buy a fancy cleanser, then all you have to do is look in your kitchen or bathroom for the solution. Your bar of soap, olive oil, and dishwashing detergent will help to sanitize your brushes in less than two minutes. Watch now to find out all of your at-home cleaning options and learn a way to make your own cleaning liquid.
On Kirbie: Ann Taylor top.