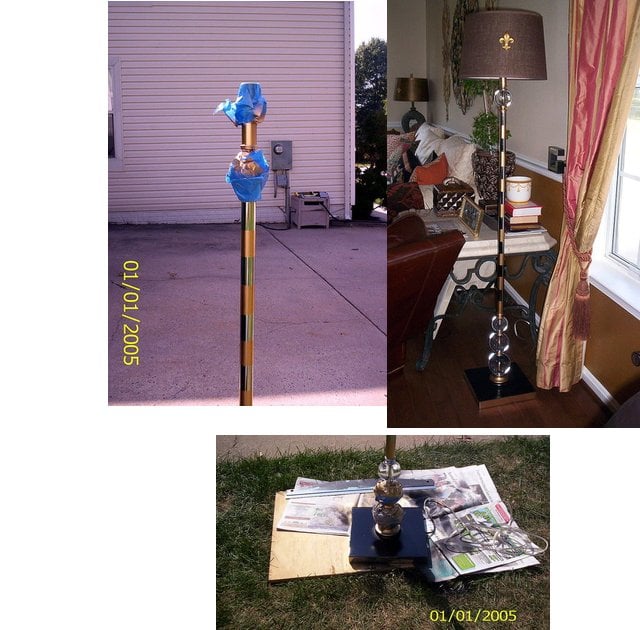 From blah...
to one of a kind....!
I was looking for a floor lamp (not too expensive) for my living room.....The one I already owned cost me $70 at Homegoods--it was chrome with a white lampshade, kind of plain Jane, but I liked the crystal balls.
Looked everywhere, but couldn't find any to my liking and price range, so I decided to paint it and spent no more than $6 dollars for two cans of paint: first covered the crystal balls, then taped pole every two inches with painter's tape, and sprayed with metallic paint for a two-tone effect. Also painted the base black and the base border with gold paint. The fleur de lis is a magnet napkin holder that cost me $3.00. The shade I found at Target for under $10 on clearance. Total DYI cost under $20...!
A little paint, patience and two hours later.... It turned from cinderella to a princess.... from blah....to one of a kind.
It turned out fabulous and it's a nice addition to my room.