Dave Franco recently got engaged to Alison Brie [1], which is a really great excuse to remind everyone how sexy he is. The younger Franco brother has had a slow, steady introduction to the business, with bit parts in movies like Superbad and TV shows like Greek. Soon enough, he was a regular on ABC's reincarnation of Scrubs, then aced supporting roles in 21 Jump Street, Warm Bodies, Now You See Me, and Neighbors [2]. Let's all take a minute to appreciate Dave Franco, in all his GIF-worthy glory.
Let's Just Get This Out of the Way
Source: TBS [3]
But Dave's More Than a Pretty Face; He Can Defend Himself With Magic!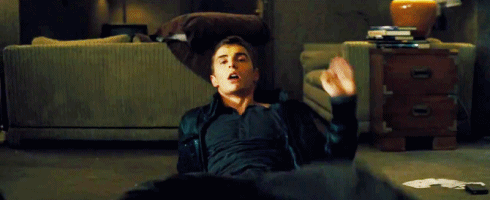 He Also Has a Keen Ability to Make Friends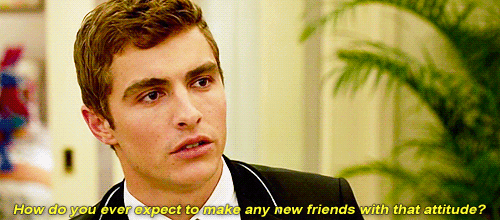 He's Not Afraid to Say What's on His Mind
Just Look How Much Fun He's Having!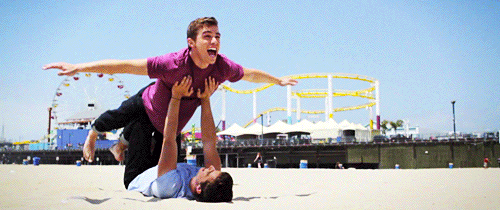 Source: Funny or Die [4]
He's Got His Priorities Straight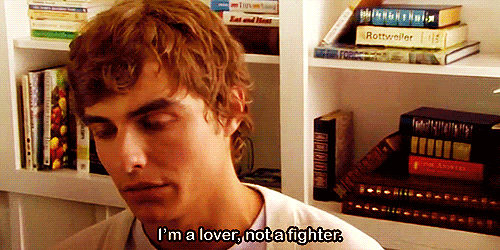 And He Knows What Happens in Prison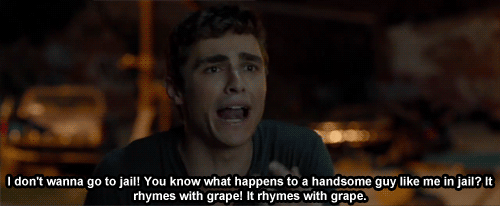 Seriously, Though, He's Pretty Self-Aware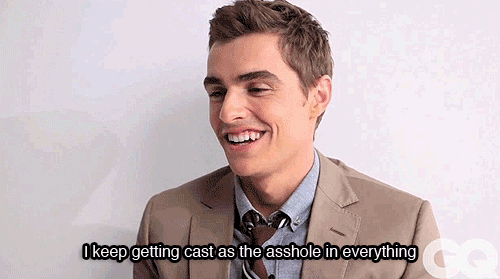 Source: GQ [5]
And He's Sexy Even When He's Falling Off a Bed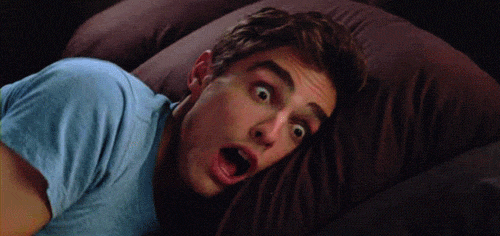 Honestly, Does It Even Matter What's Going On Here?

Oh My God, He's Snuggling With a Cat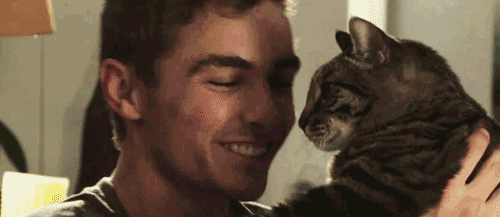 Source: Funny or Die [6]
Look at This Adorably Flirty Move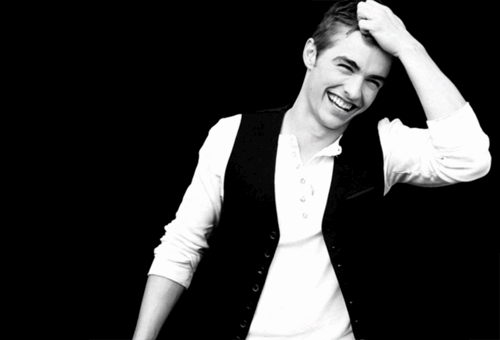 Source: Flaunt [7]
Oh, Come On With That Face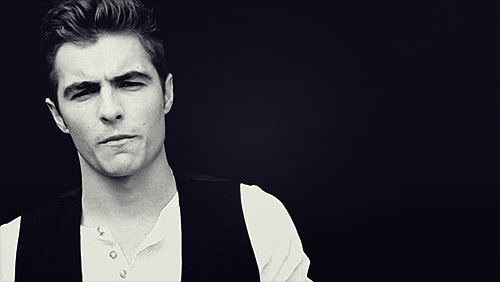 Source: Flaunt [8]
THOSE LIPS. JUST STOP.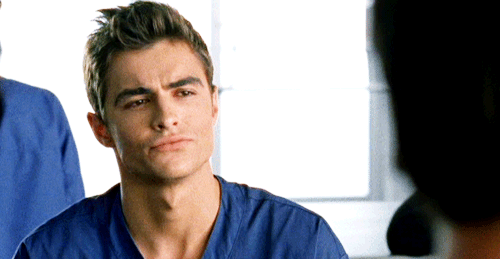 Even in Black and White, He's Sexy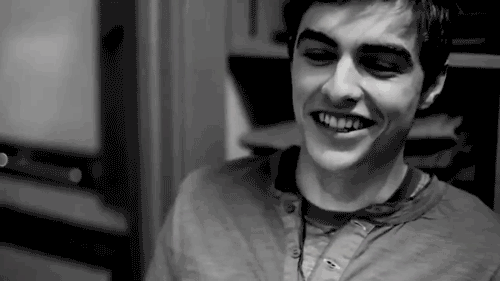 Better in Color?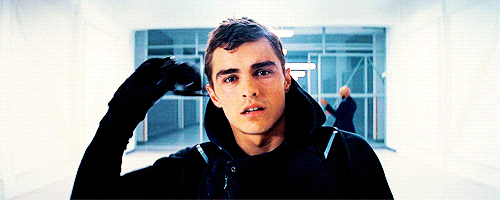 Who Even Cares?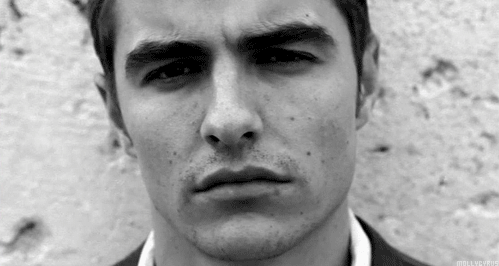 Source: Funny or Die [9]
You Can't Even With This Right Now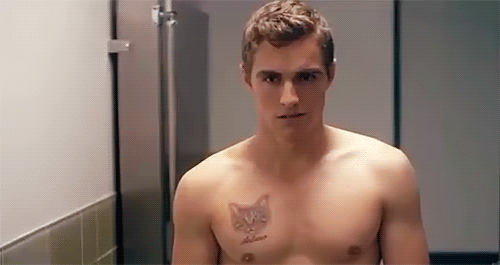 Source: Funny or Die [10]
James Who?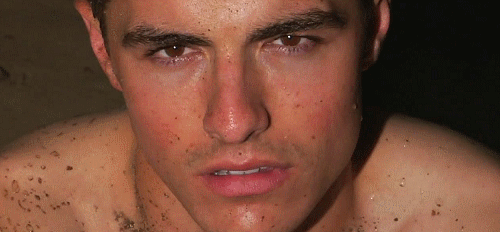 Source: Dave Franco World [11]