Drew Barrymore [1] and Adam Sandler [2]'s adorable lovefest continued at CinemaCon in Las Vegas on Thursday night when they promoted their new project, Blended, and got honored with two big awards. Earlier in the day, the two took to the stage to present their new project, where Adam playfully rubbed Drew's pregnant belly [3] in front of the audience. Later, the two donned more formal looks to accept the awards for male and female star of the year at CinemaCon's award show. The two hugged and playfully posed for photos on the red carpet and, later, backstage.
This isn't the first time this year that we've seen the two longtime pals and frequent costars reunite. Drew presented Adam with an award at the People's Choice Awards [4] in January where he read a fake fan letter from Drew and joked about her pregnancy.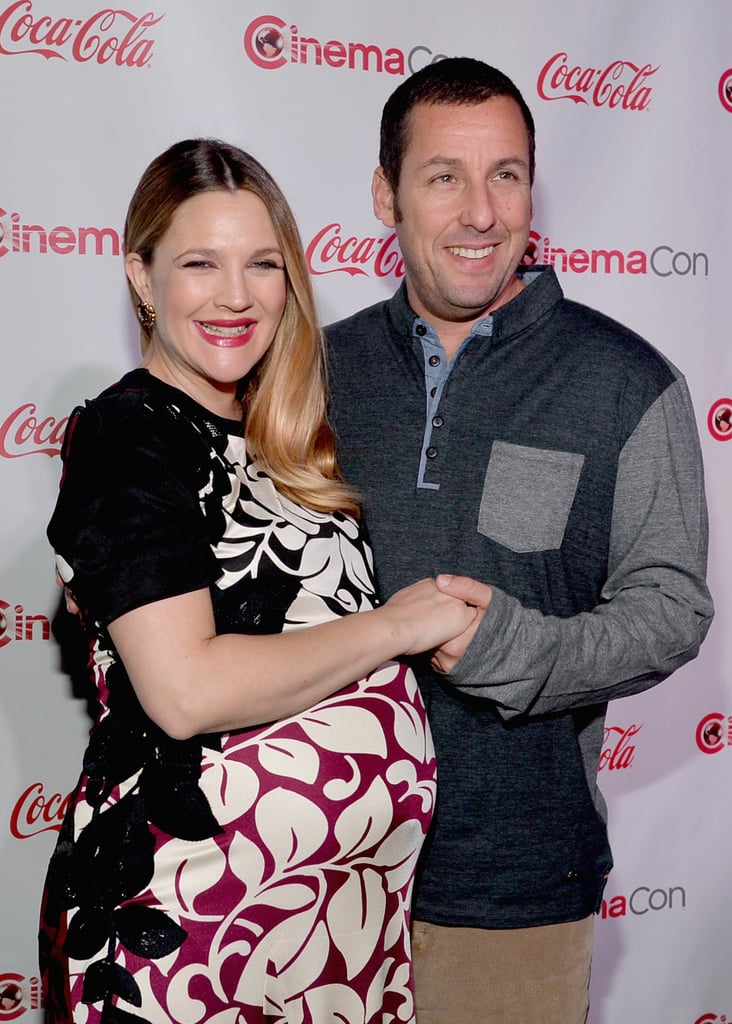 Adam and Drew held hands on the carpet at the award show.
Earlier in the day, Adam and Drew presented their new film, Blended.
Drew got animated during her acceptance speech.
And later cuddled with Adam backstage. Keep scrolling for more photos!