Drew Barrymore [1] first entered our lives as Gertie in 1982's E.T. the Extra-Terrestrial and has since made a name for herself as one of the biggest actresses in Hollywood. Despite hitting some hard times as a teenager, Drew picked herself up and has come a pretty long way [2] since her days as a child actress, rebellious teen, and '90s romantic-comedy icon. Even though Drew has lived her life in the spotlight, there are probably still some things you don't know about her. Scroll down as we go over some of her most interesting facts.
She Got Her First Gig When She Was Still in Diapers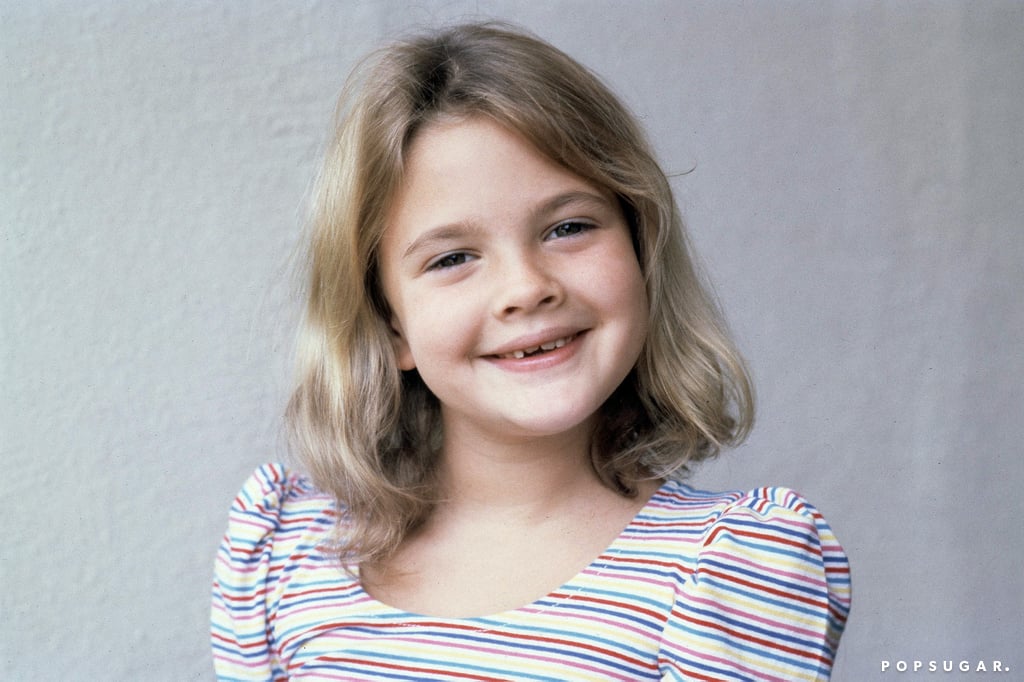 Drew's first job was a Puppy Chow commercial in 1975. She was just 11 months old.
She's a Saturday Night Live Record Holder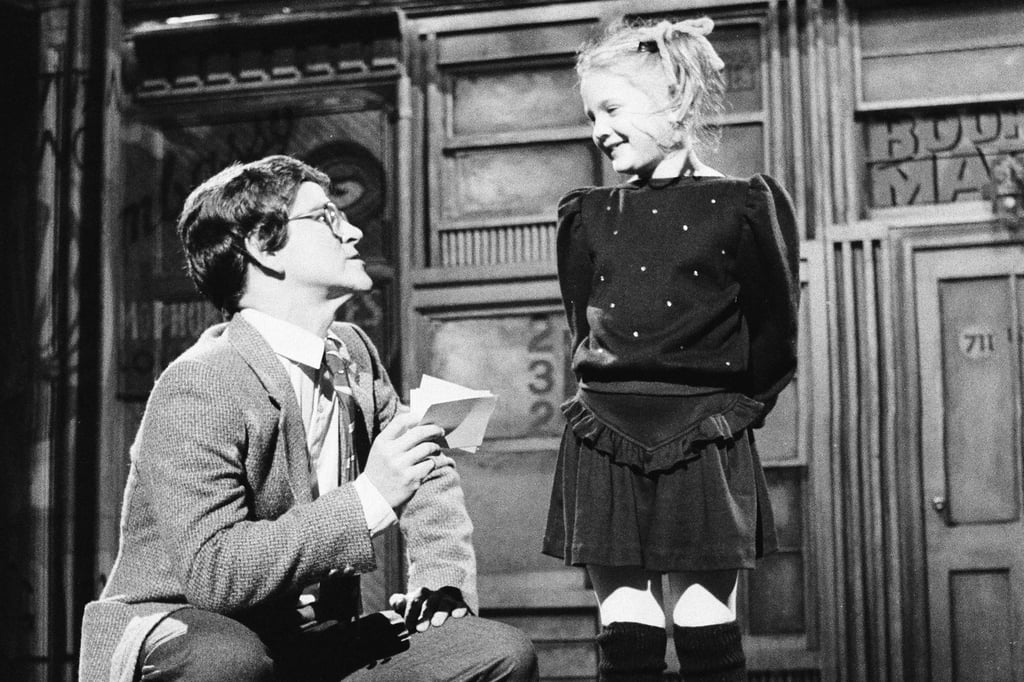 Drew is the youngest person to ever host SNL. She was just 7 years old when she took the stage in November 1982, and in 2009, she became the first female to have hosted the show six times.
Her Grandfather Played Split Personalities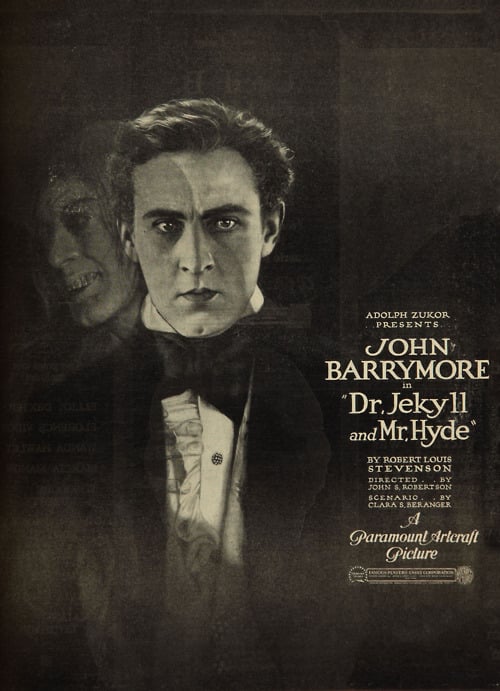 Drew's paternal grandfather, John Barrymore, starred as Dr. Henry Jekyll and Mr. Edward Hyde in the original 1920 film.
She's a Published Author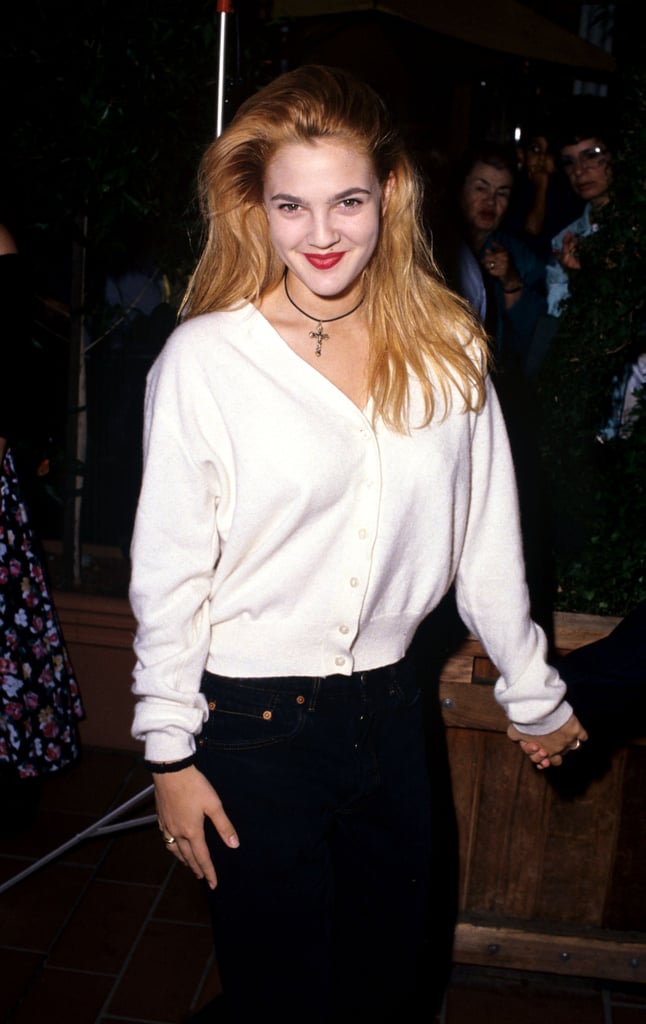 At age 15, Drew wrote a memoir titled Little Girl Lost. It's gone out of print multiple times. In early 2014, she released a photography book called Find It in Everything, and her collection of autobiographical essays, Wildflower, was released in October 2015.
She First Got Drunk at Rob Lowe's Birthday Party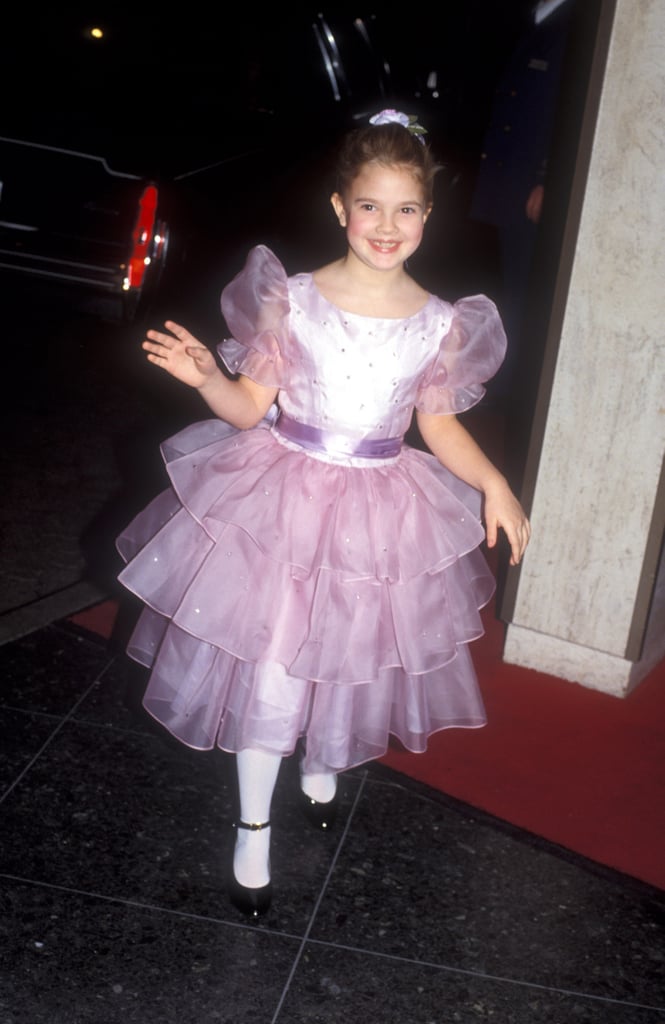 In her book Little Girl Lost, Drew recounts the first time she ever got drunk [3]; she was at a birthday party for Rob Lowe [4] . . . and she was 9 years old. She also slow-danced with Rob's fellow Brat Pack member Emilio Estevez during the bash.
A Classic Rock Star Helped Her Get Clean
Drew's early struggles with drugs and alcohol are well documented, but not many people know that after her second rehab stint and a suicide attempt at age 14, Drew spent three months at the home of rock musician David Crosby and his wife, who are both survivors of alcohol and drug abuse. In an interview with People magazine [5] in 1990, the musician said of Drew's stay, "I didn't want to see her go down the tubes. She needed to be around some people that were committed to sobriety."
She Dated Corey Feldman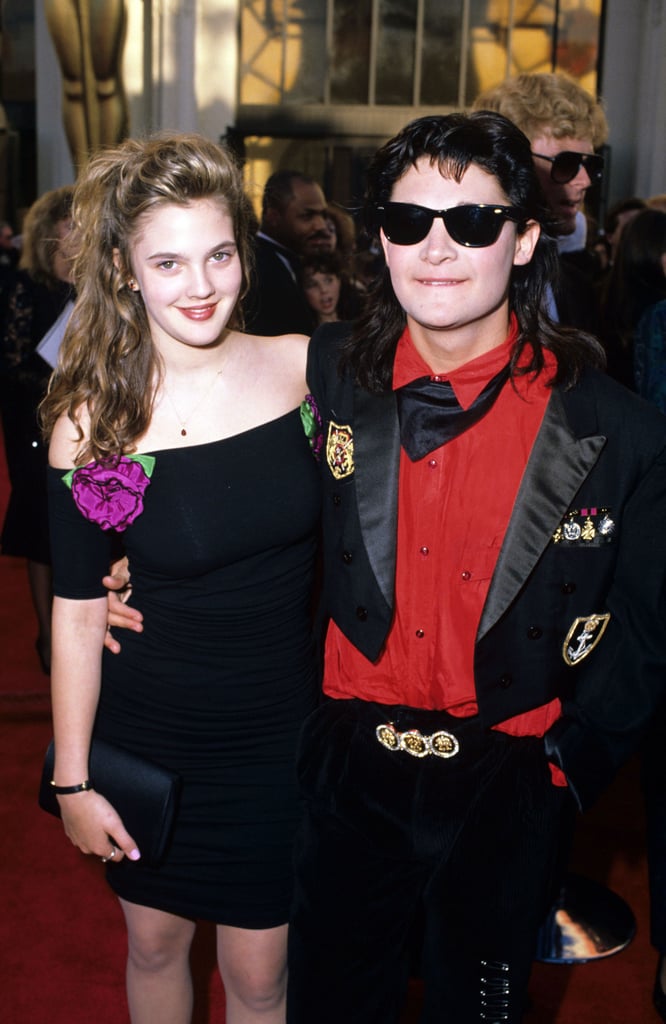 Corey accompanied Drew on the red carpet at the Academy Awards in 1989.
She Passed on Some Pretty Major Movie Roles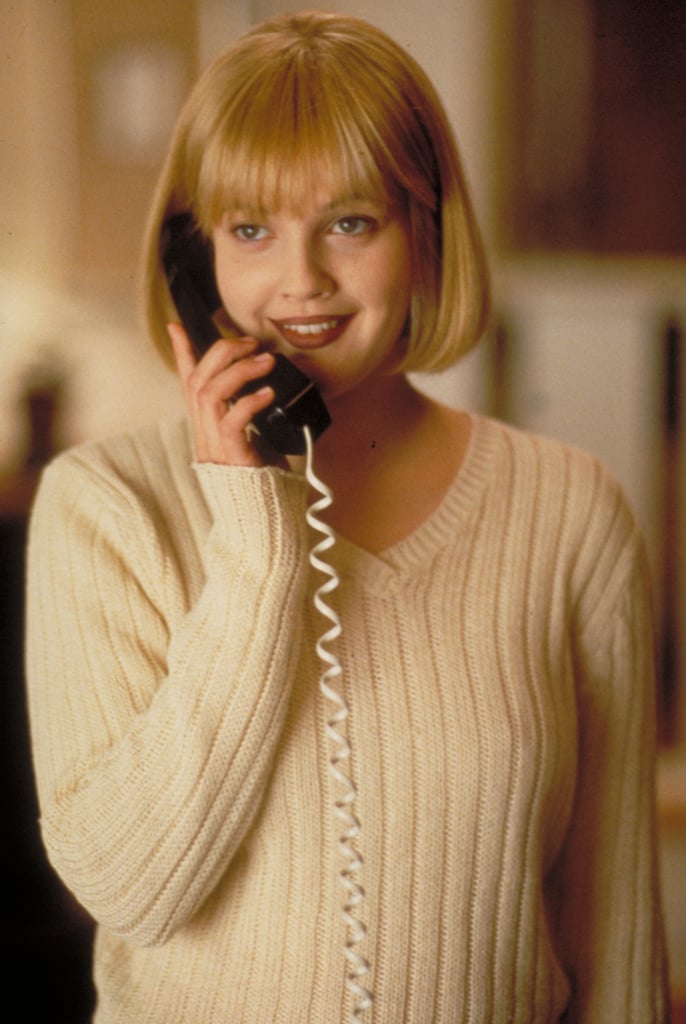 Drew turned down the role of Nomi Malone in 1995's Showgirls (the part ultimately went to Elizabeth Berkley, and the film is widely considered a cult classic). The following year, Drew was offered the lead role of Sidney Prescott in Scream [6] but instead chose to play teenager Casey Becker, who is famously killed off in the first 10 minutes of the movie.
She's Directed a Music Video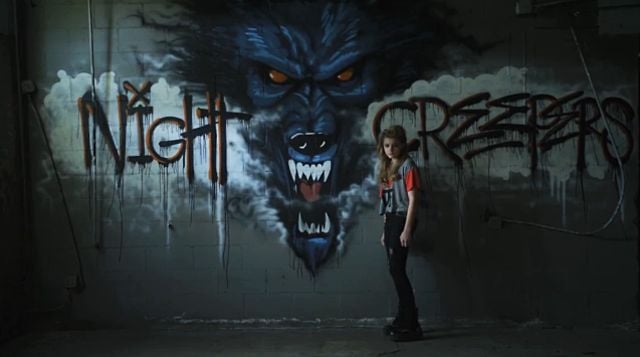 In August 2011, Drew directed the video for Best Coast's song "Our Deal," as well as an extended version featuring more songs from the band's album Crazy For You. It stars Chloë Moretz, Donald Glover, Shailene Woodley, and Alia Shawkat.
In 1995, She Did This . . .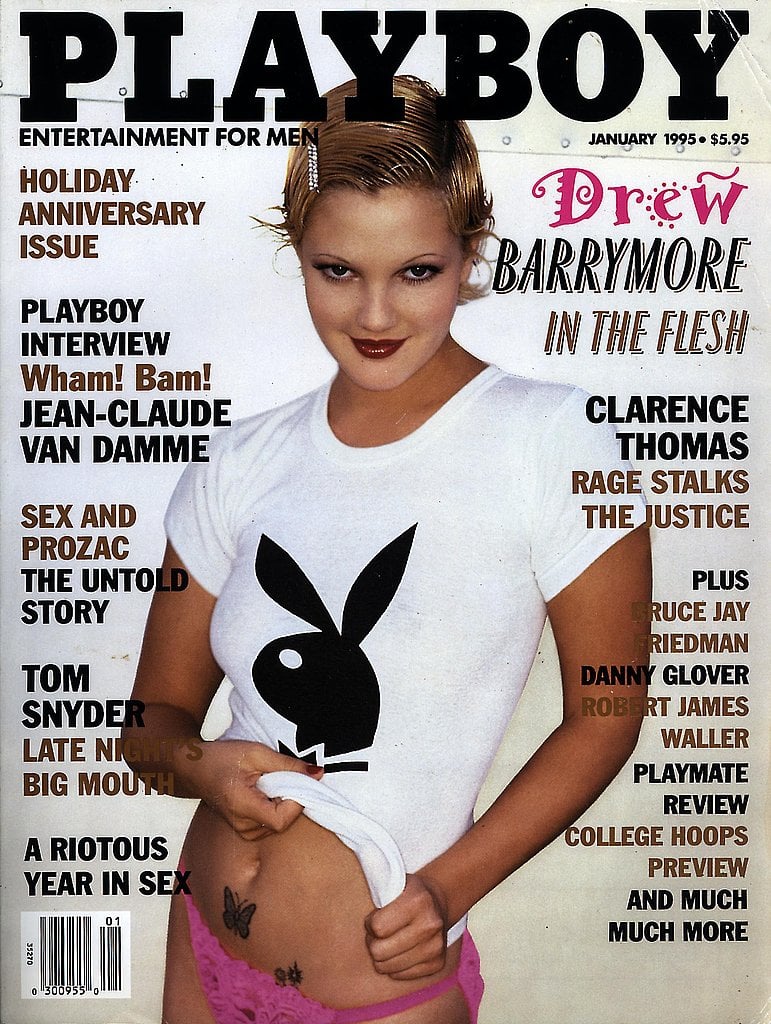 When she was 19, Drew posed for the January 1995 issue of Playboy [7]. Her godfather, Steven Spielberg [8], later sent her the shots with clothes photoshopped on for her 20th birthday, along with a note reading, "Cover yourself up."
. . . and This
During a now-infamous appearance on Late Show With David Letterman, Drew jumped up on the host's desk, danced, and flashed her breasts. In her defense, it was his birthday.
She Was Close Pals With Courtney Love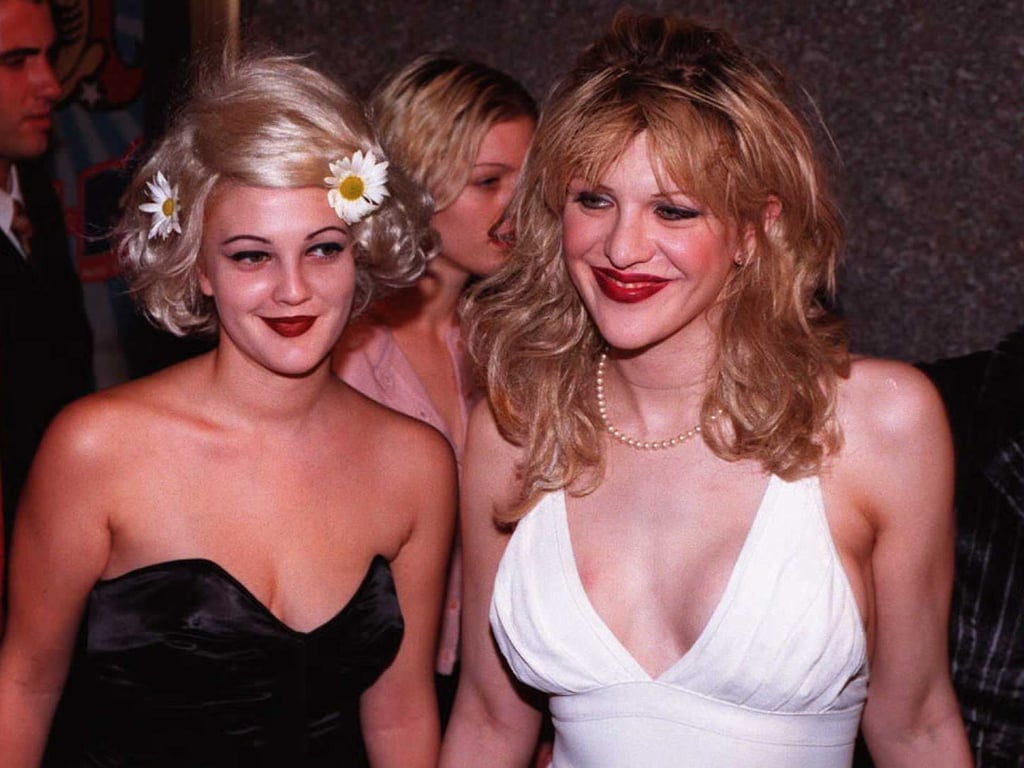 Though they aren't supertight anymore, Drew used to call Hole frontwoman Courtney Love one of her best friends. She's even the godmother [9] of Courtney and Kurt Cobain's daughter, Frances Bean. Drew spoke of their relationship in 2007, saying, "Courtney and I have not seen each other in a while, so I haven't had the pleasure of being in Frances's life for a few years. That's a great loss for me, and I hope to reconnect with her."
Her Godparents Are Celebrities Too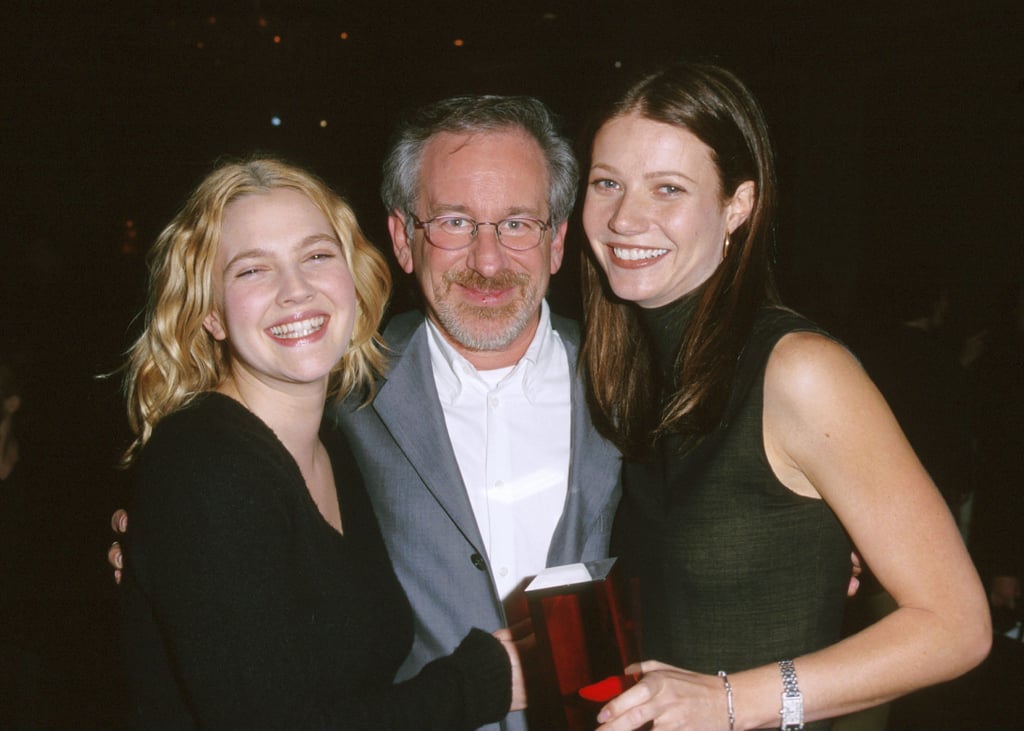 Drew's godparents are Sophia Loren and Steven Spielberg [10]. Steven's other goddaughter happens to be another A-list actress — Gwyneth Paltrow [11].
She's Got Couture Connections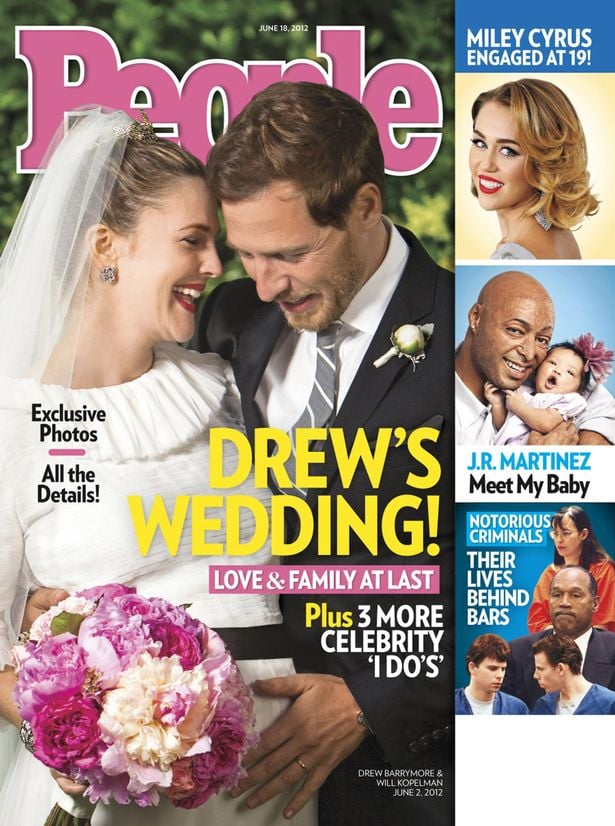 Drew's former father-in-law, Ari Kopelman, used to be the CEO of Chanel. Drew wears the brand regularly and even wed her ex-husband Will Kopelman in a custom-made Chanel gown.
Source: People [12]
Her Baby Clothes Wound Up on eBay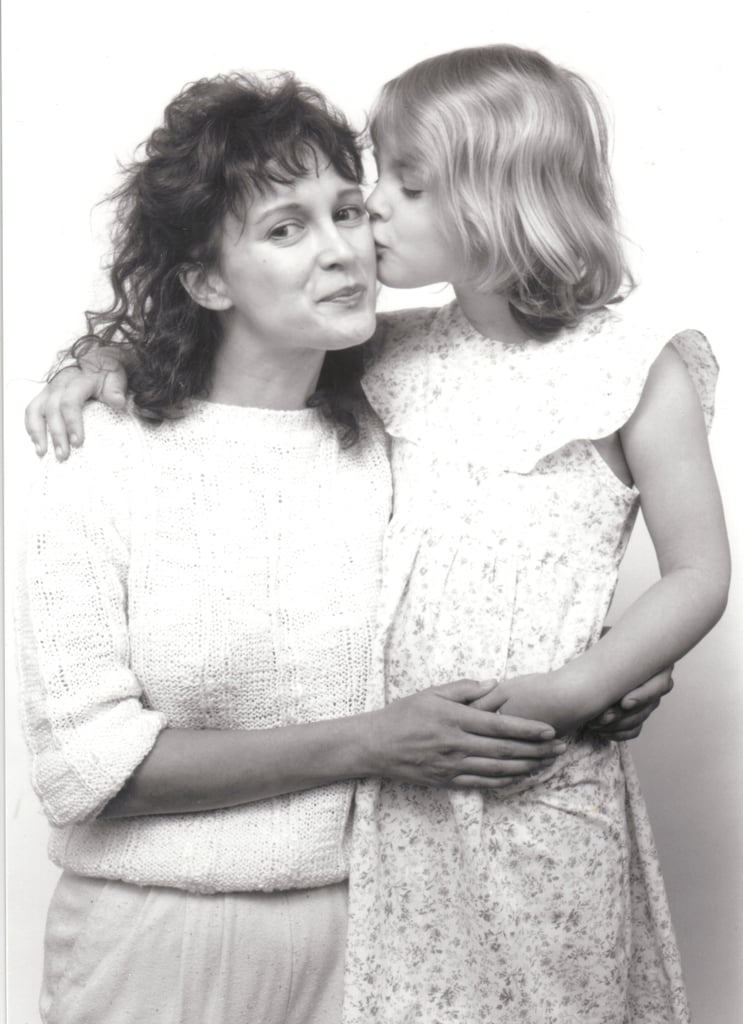 It's no secret that Drew and her mother, Jaid, have had their ups and downs — Drew emancipated herself from Jaid when she was 15 and recently revealed to Oprah Winfrey [13] that her mother was not invited to her 2012 wedding [14] to Will Kopelman — but things got especially rocky for the mother-daughter duo in 1995, when Jaid began selling her daughter's baby clothing at auction on eBay.
She's Costarred With Adam Sandler Not One but Three Times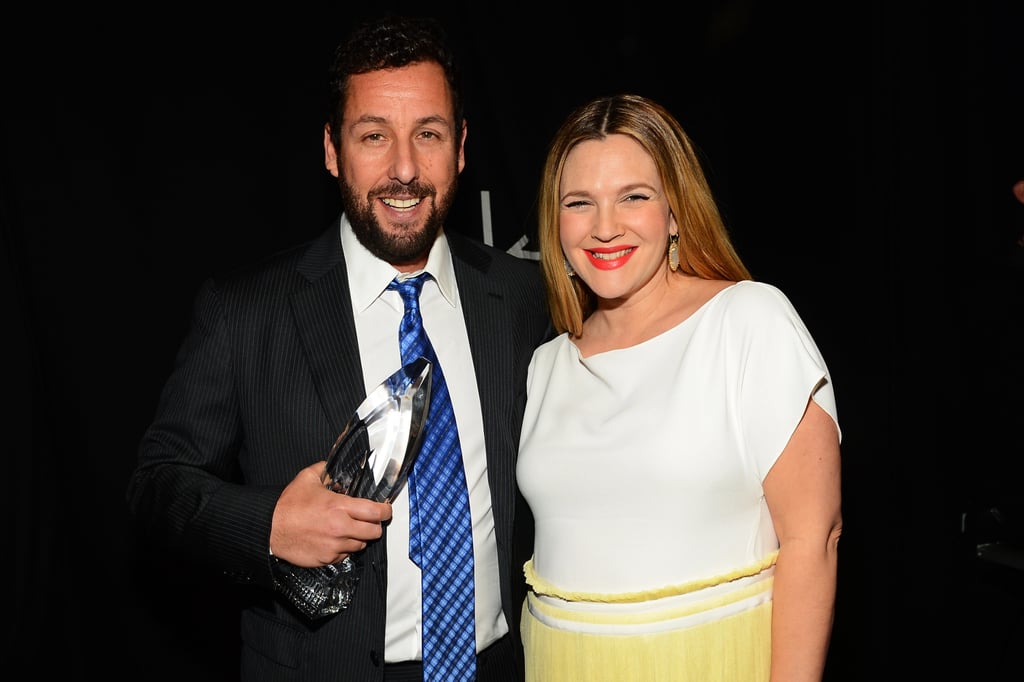 Drew and Adam have played a couple in three romantic comedies: The Wedding Singer in 1998, 50 First Dates in 2004, and the family film Blended [15], which hit theaters in May 2014.
In her book Wildflower, Drew opens up about meeting and getting to know Adam when she was in her early '20s and revealed that she had to "beg, borrow, and steal" to get him to meet up with her in person: "I thought Adam had a goodness that was so unique. I could tell that he possessed something different, and I was drawn to his light. I wanted to make love stories, but I wanted them to have a certain energy that was about true love and chemistry and timelessness, and I was convinced of us doing something together."
She Works Behind the Camera — a Lot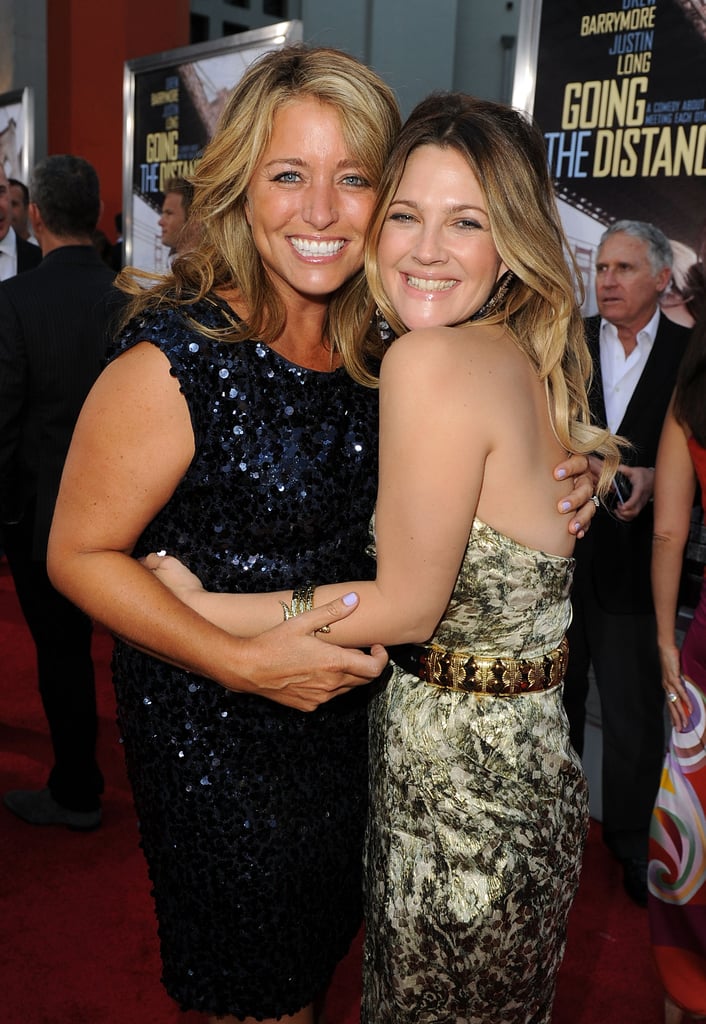 Drew formed the production company Flower Films with her friend Nancy Juvonen in 1997 and two years later produced her hit romantic comedy Never Been Kissed. Flower Films went on to spearhead production on Charlie's Angels, 50 First Dates, and the cult film Donnie Darko!
She's Been Married Three Times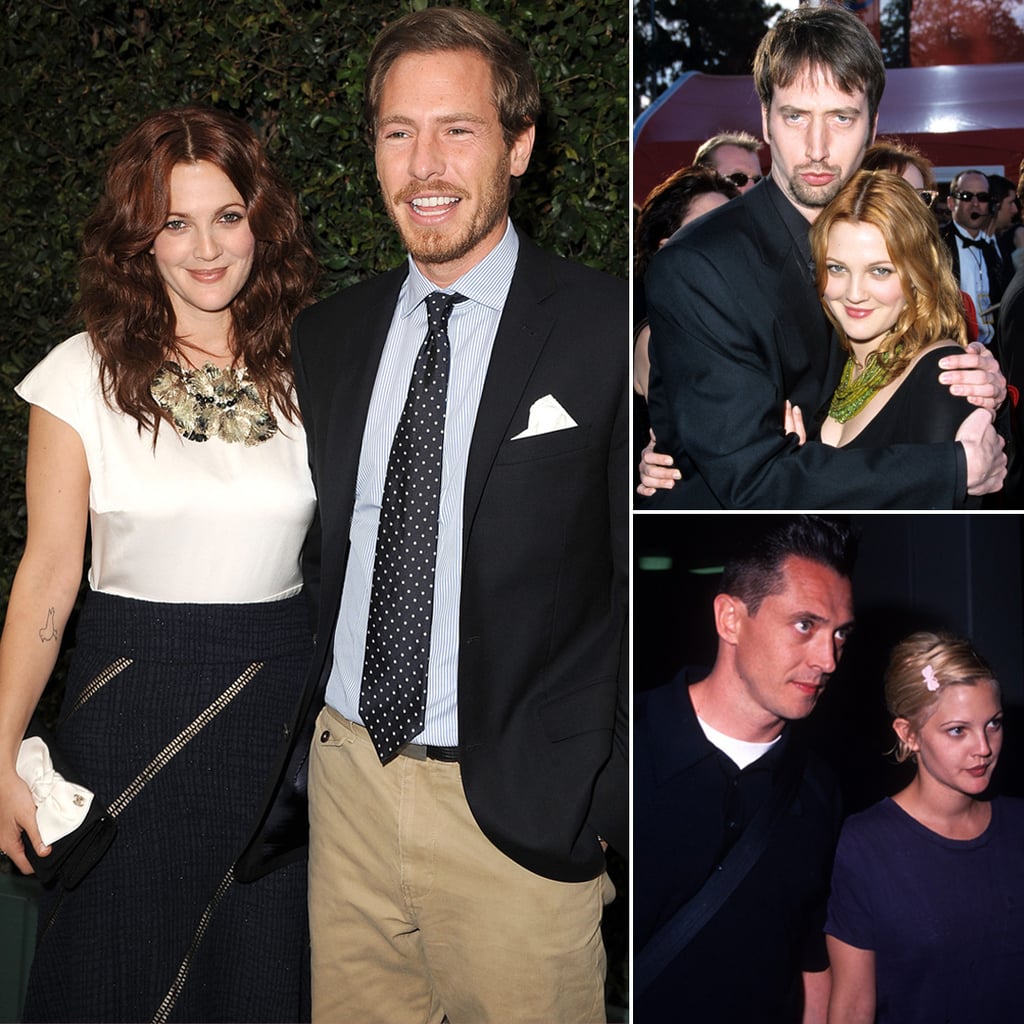 After broken engagements to actors Leland Hayward and Jamie Walters, Drew tied the knot with LA bar owner Jeremy Thomas in 1994 (she was only 19 at the time; they divorced two months later). She was also married to Tom Green back in 2001, and in June 2012, she wed art consultant Will Kopelman at their home in Montecito, CA. The couple has two daughters, Olive and Frankie. They announced their plans to divorce [16] in April 2016.
She's Not Afraid to Get Animated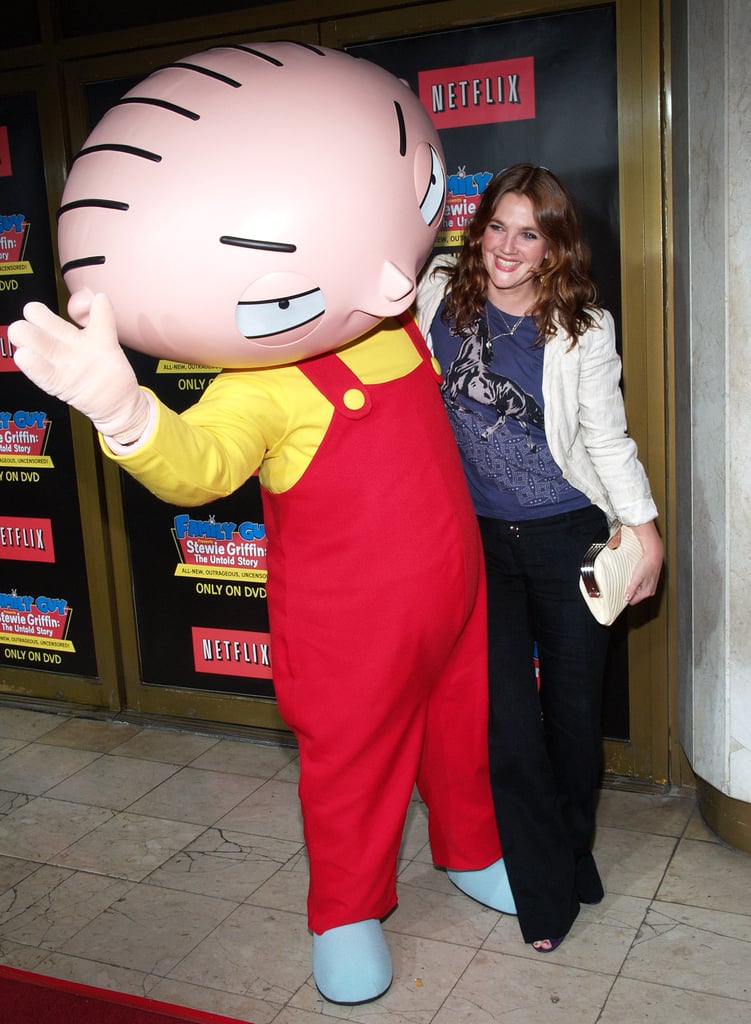 Drew's voice has been featured in over 10 episodes of Family Guy as Brian Griffin's ditzy girlfriend Jillian. In 1999, Drew provided the voiceover for Olive, the Other Reindeer, a holiday TV movie about a dog named Olive that wants to be a reindeer. She went on to give the same name to her daughter, Olive Barrymore Kopelman, in September 2012.
She Introduced Jimmy Fallon to His Wife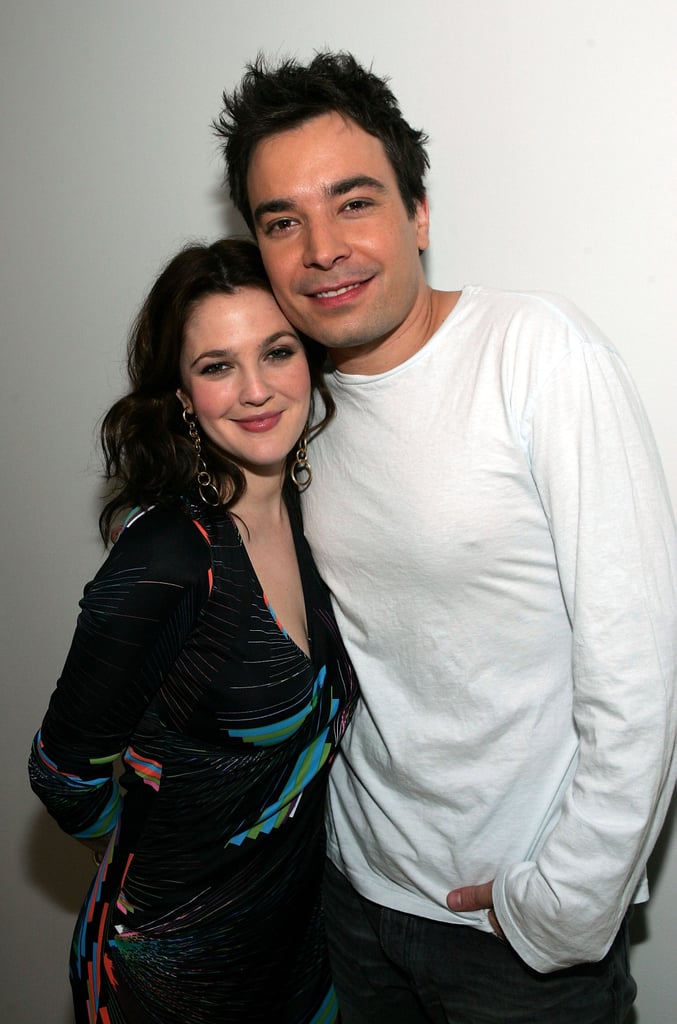 Drew's close friend and business partner Nancy Juvonen married Jimmy Fallon [17] in 2007 after Drew set them up on the set of their baseball comedy Fever Pitch.
Her Dog Saved Her Life
In 1998, Drew and her then-boyfriend, Tom Green, were woken up in the middle of the night by her adopted yellow lab, Flossie — a fire had started in their LA home [18], and Drew's dog "barked and literally banged on the bedroom door" in an effort to wake them up. After calling 911 and escaping from the home, Drew told a group of waiting reporters, "Thank God for Flossie!"
Flossie died in 2010 at the age of 16, and to mourn her "first girl," Drew traveled to India and scattered some of the dog's ashes at Gandhi's home in New Delhi, near a Buddhist monastery in the Himalayas, and next to the Ganges River. Drew has called her love for Flossie "one of the best gifts" she's ever known.
She's a Golden Globe Winner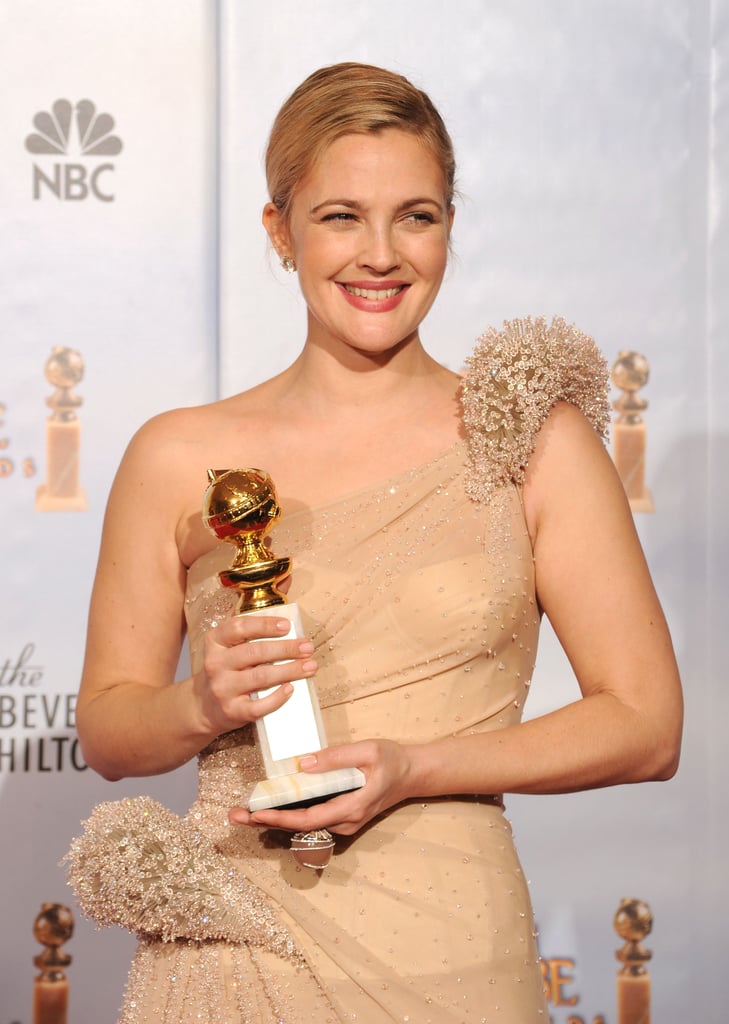 In 2010, Drew took home the award for best actress in a miniseries or television film for her role as Edith Bouvier Beale ("Little Edie") in the HBO film Grey Gardens — but she received her first Golden Globe nomination well before then. Drew was up for the best supporting actress award in 1984 for her role in Irreconcilable Differences, in which she starred as a young girl divorcing her parents. Talk about foreshadowing.
She Considers Herself Bisexual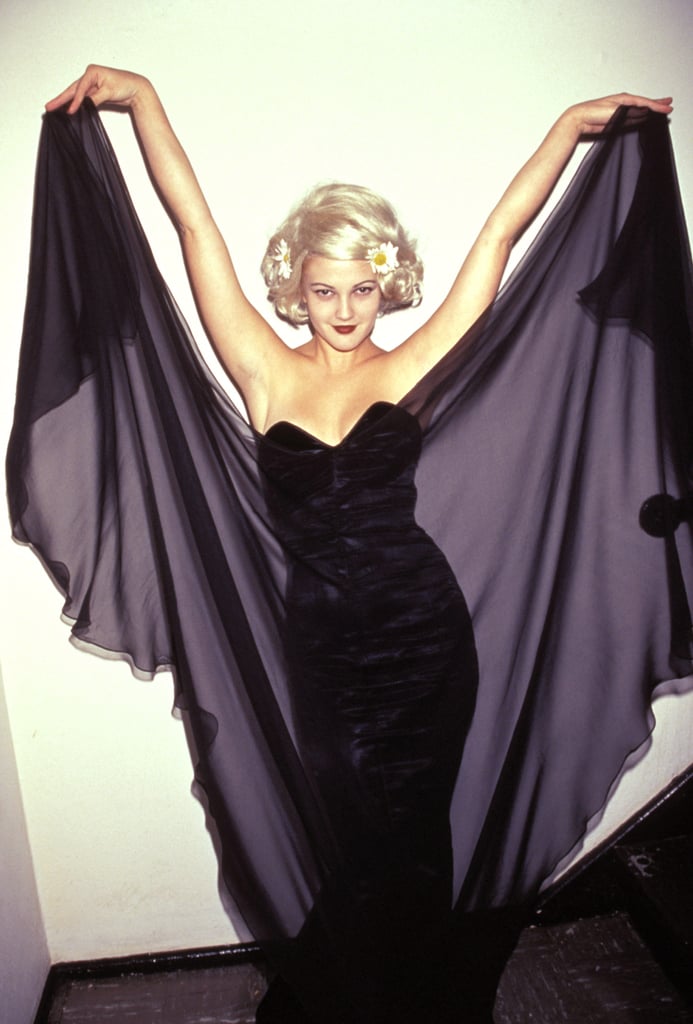 In a 2003 interview with Contact Music [19], Drew said, "Do I like women sexually? Yeah, I do. Totally. I have always considered myself bisexual." In another interview the following year, she revealed that she "used to go with lots of women" when she was young — she is also rumored to have had a relationship with magazine editor Jane Pratt in the mid-'90s.
She Loves Roller Coasters
Drew confessed her love for roller coasters to Oprah Winfrey [20], saying, "I love roller coasters that make my stomach drop." Her favorite one is the Big Shot in Las Vegas, which catapults you into the air from the top of the Stratosphere Tower and then plummets back down. Drew added, "I ride it over and over; it's exhilarating."
She Puts Her Fame to Good Use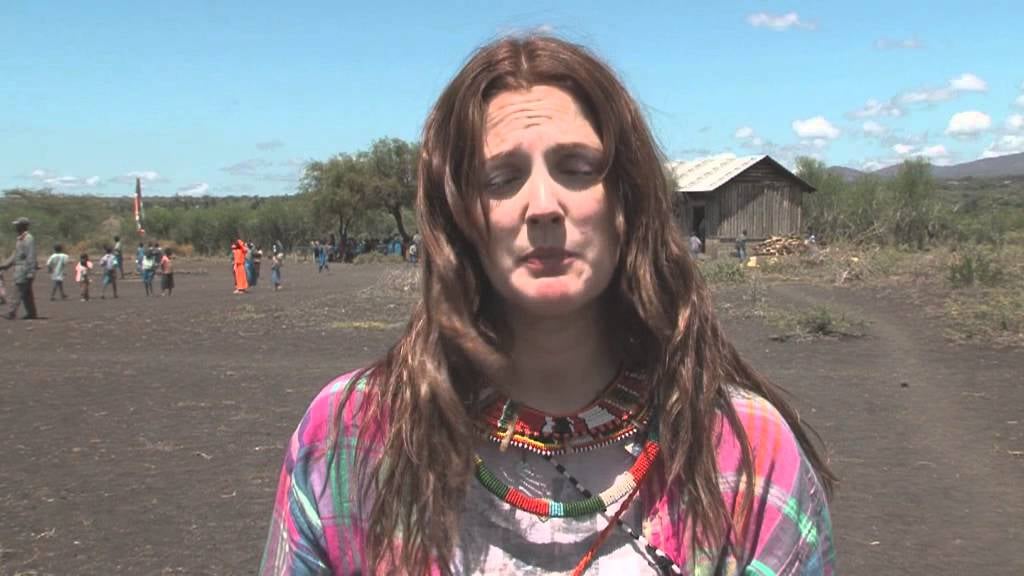 Drew has been an Ambassador Against Hunger to the UN's World Food Programme [21] since 2007 and has donated over $1 million to the cause. About her appointment, Drew said, "I can't think of any issue that is more important than working to see that no schoolchild in this world goes hungry."