Celebrities have not been shy about showing off their racier sides on magazine covers [1] by any means; it's almost to be expected. But how many have graced the sexy pages of Playboy? Over the years, the global magazine has attracted quite the list of stars in the entertainment business, from performers like Madonna [2] to actresses like Sharon Stone [3] and Charlize Theron [4]. While the ladies usually dominate the cover, you'll be surprised to know that a handful of famous actors have also posed for the magazine. Yes, men! Keep reading to see which stars have channeled their inner bunnies.
Mariah Carey
Mariah Carey [5] looked hot on the March 2007 cover. Inside she posed for nonnude photos.
Charlize Theron
Nude photos of Charlize Theron [6] graced the cover of the May 1999 issue, but the rising actress later claimed that she never intended for the photos to be published.
Drew Barrymore
Drew Barrymore [7] posed nude for the January 1995 issue. Her godfather, Steven Spielberg [8], later sent her the shots with clothes photoshopped on for her 20th birthday, along with a note reading, "Cover yourself up."
Sharon Stone
Sharon Stone [9] posed for the July 1990 issue to help raise publicity for her new movie with Arnold Schwarzenegger [10], Total Recall.
Paris Hilton
Paris Hilton [11] graced the cover of the March 2005 issue, although she was not too happy about it, because she reportedly never actually posed for the magazine.
Lisa Rinna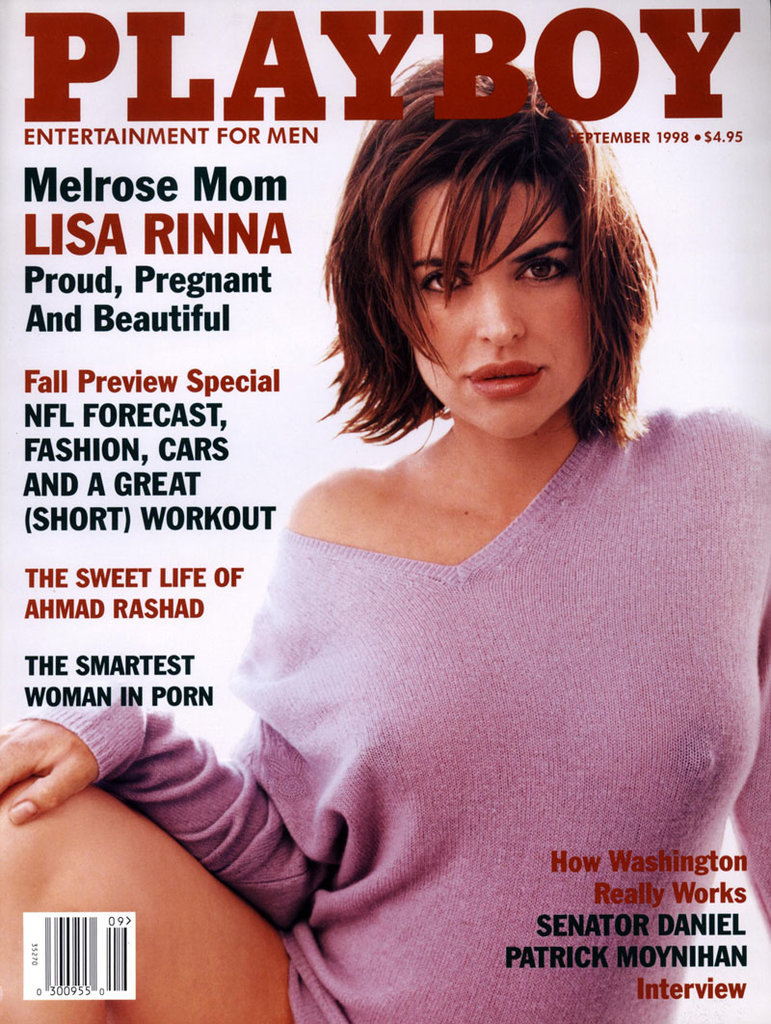 While six months pregnant, Lisa Rinna posed for the September 1998 issue of Playboy.
Lindsay Lohan
Lindsay Lohan [12] sat on a strategically shaped bunny chair for her December 2011 cover.
Chelsea Handler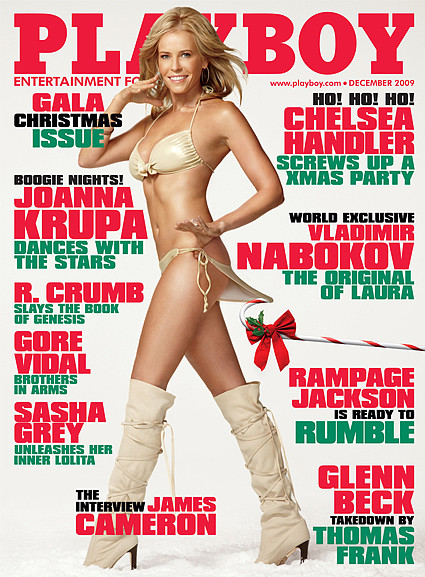 Chelsea Handler got cheeky on the December 2009 issue, although her pictorial inside was not nude.
Shannen Doherty
Beverly Hills, 90210 bad girl Shannen Doherty has posed nude several times for Playboy, in 1993, 1994, and 2003.
Tara Reid
Tara Reid [13] showed off her assets on the cover of a January/February 2010 issue.
Farrah Fawcett
Farrah Fawcett was playful on the December 1987 cover of Playboy and would later do another pictorial in 1997 at the age of 50.
Kim Kardashian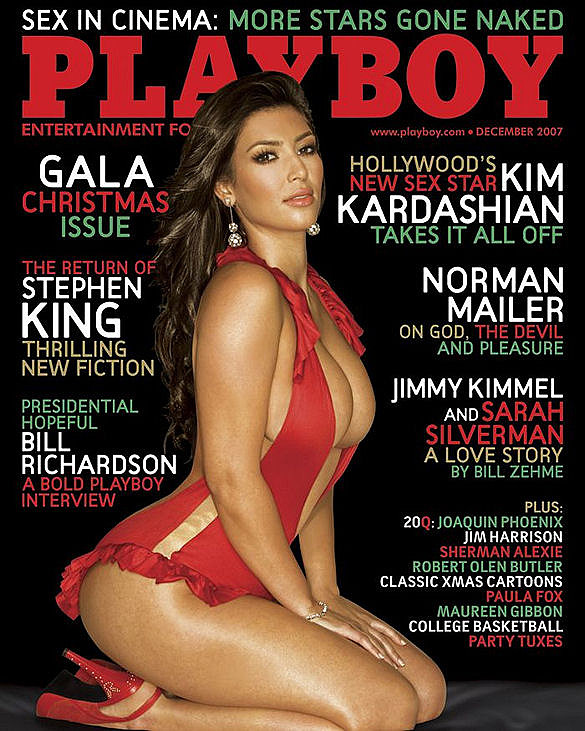 Mom Kris convinced Kim Kardashian [14] to pose for the December 2007 issue, and the photo shoot was documented on their family's reality show.
Heidi Montag
Heidi Montag [15] literally got dirty in the September 2009 issue.
Madonna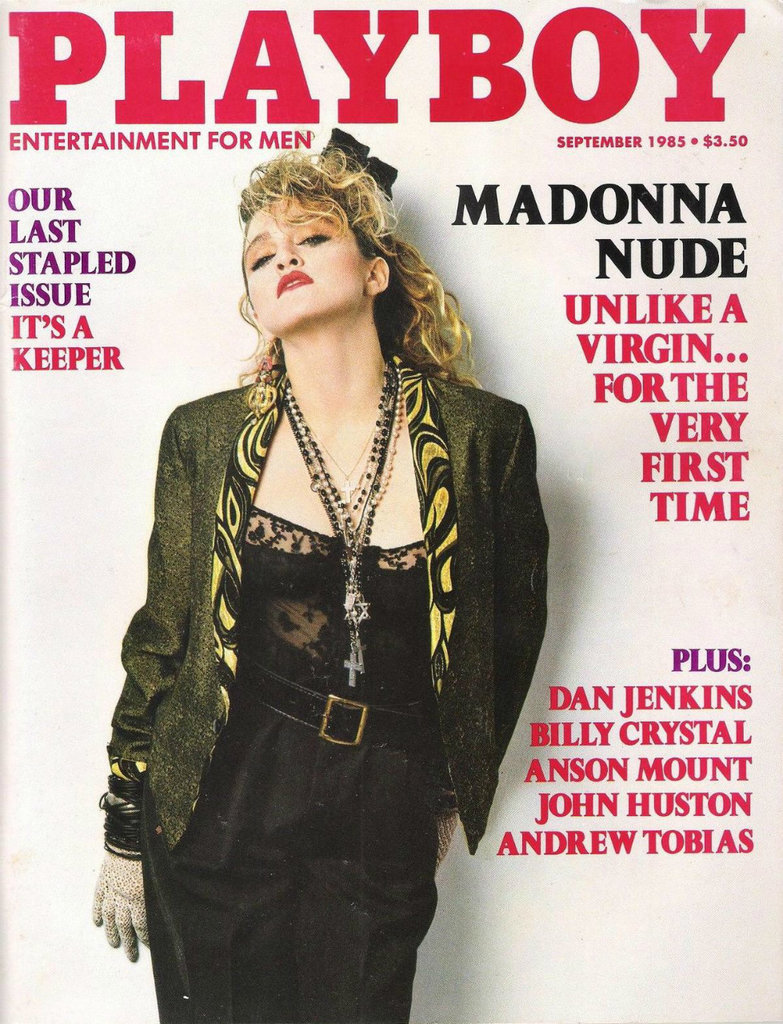 In 1985, Playboy published nude photos of Madonna [16] that she had taken earlier on in her career.
Anna Faris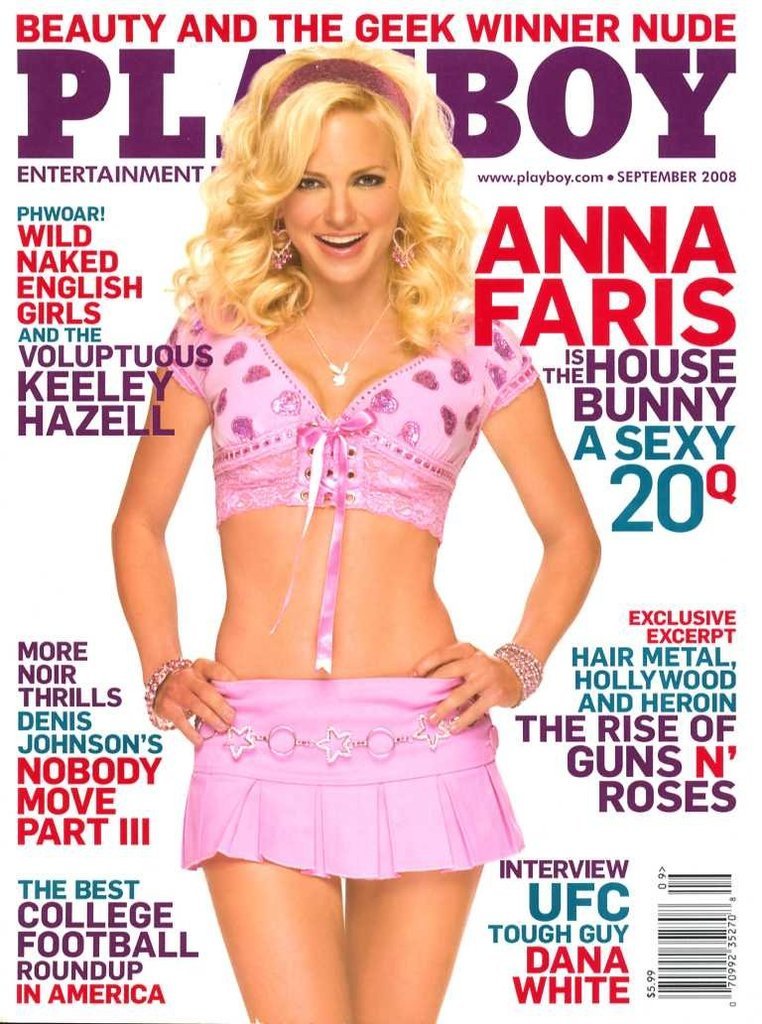 The House Bunny star channeled her movie character when she chose to pose for the cover of Playboy in September 2008.
Bruno Mars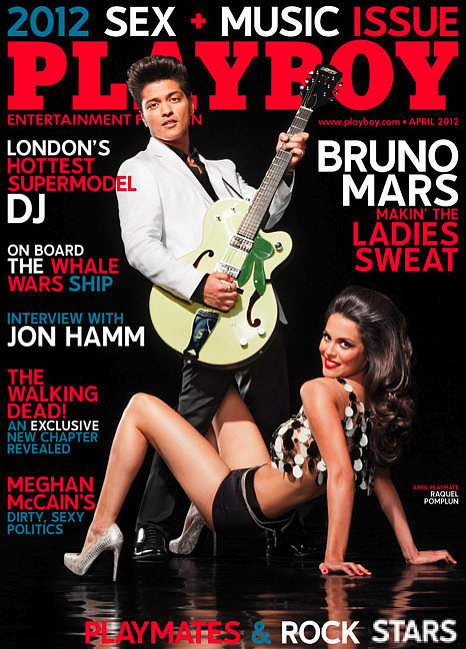 Bruno Mars became the 10th guy and the first Latino man to pose on the cover of Playboy when he appeared on the April 2012 cover.
Vanna White
A 1987 issue of Playboy featured photos of Vanna White before she became a star on Wheel of Fortune.
Azealia Banks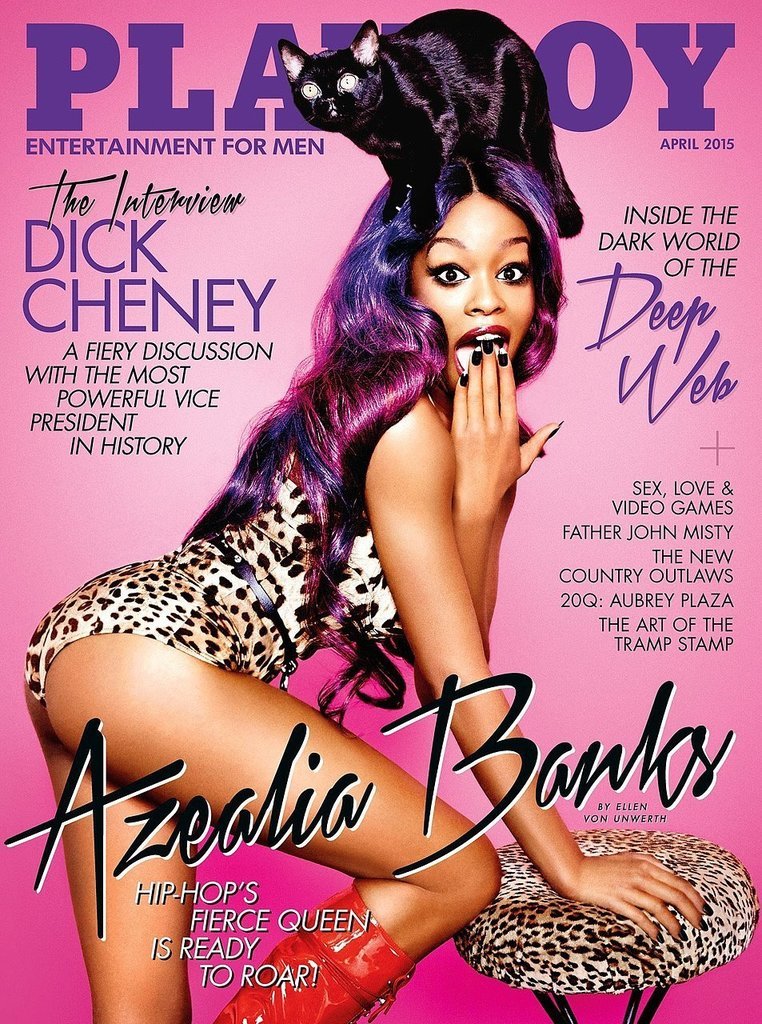 Azealia Banks was the cover model for Playboy's April 2015 issue and she did not hold back in her interview [17].
Uma Thurman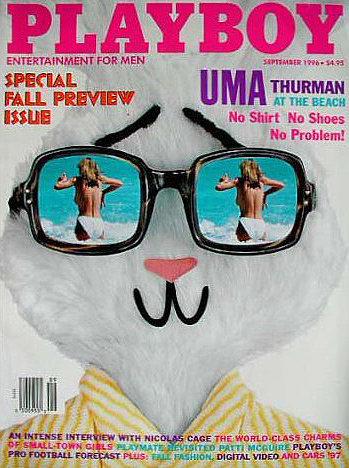 Uma Thurman [18] appeared on the September cover of Playboy in 1996.
Kate Moss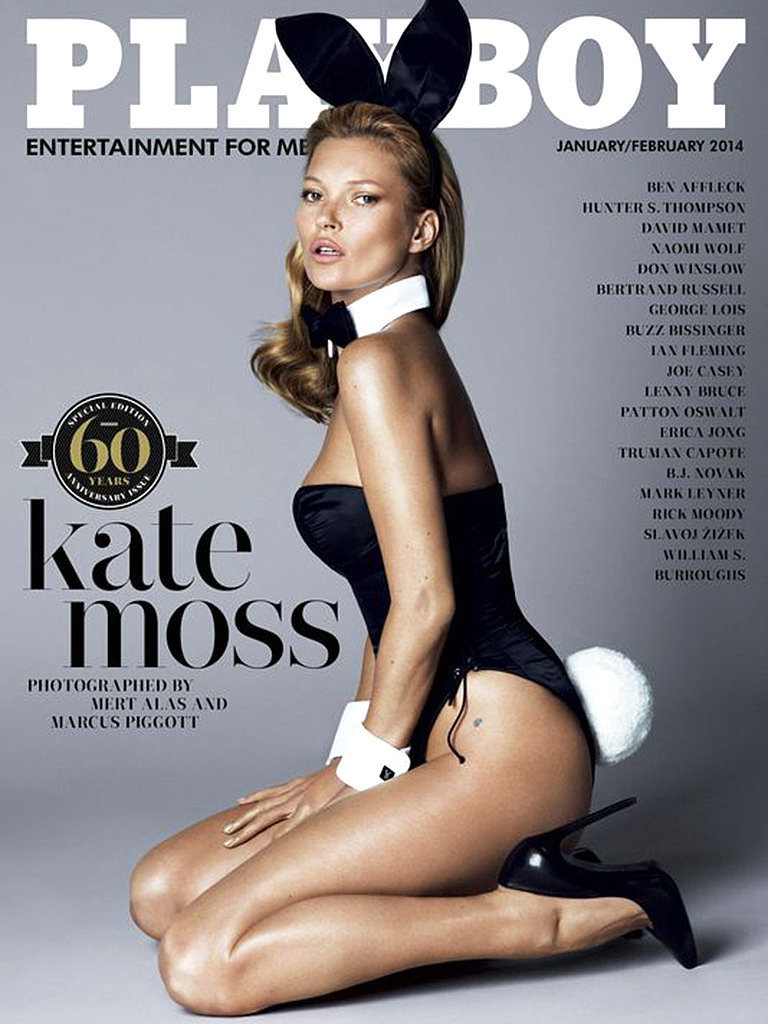 Kate Moss [19] wore the iconic bunny suit during her feature in Playboy's 60th anniversary issue [20] in January 2014.
Taryn Manning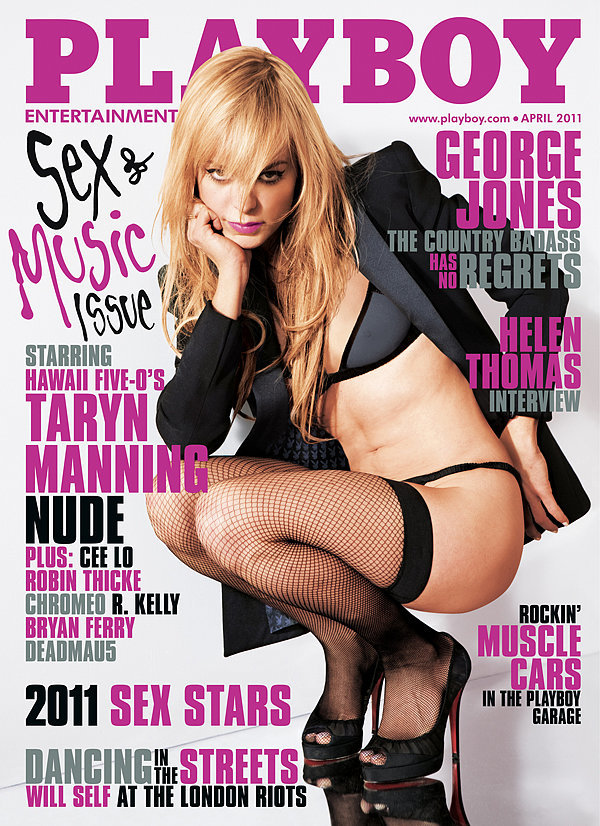 The Orange Is the New Black star appeared on the April 2011 cover, and inside the issue, she opened up about her career.
Cindy Crawford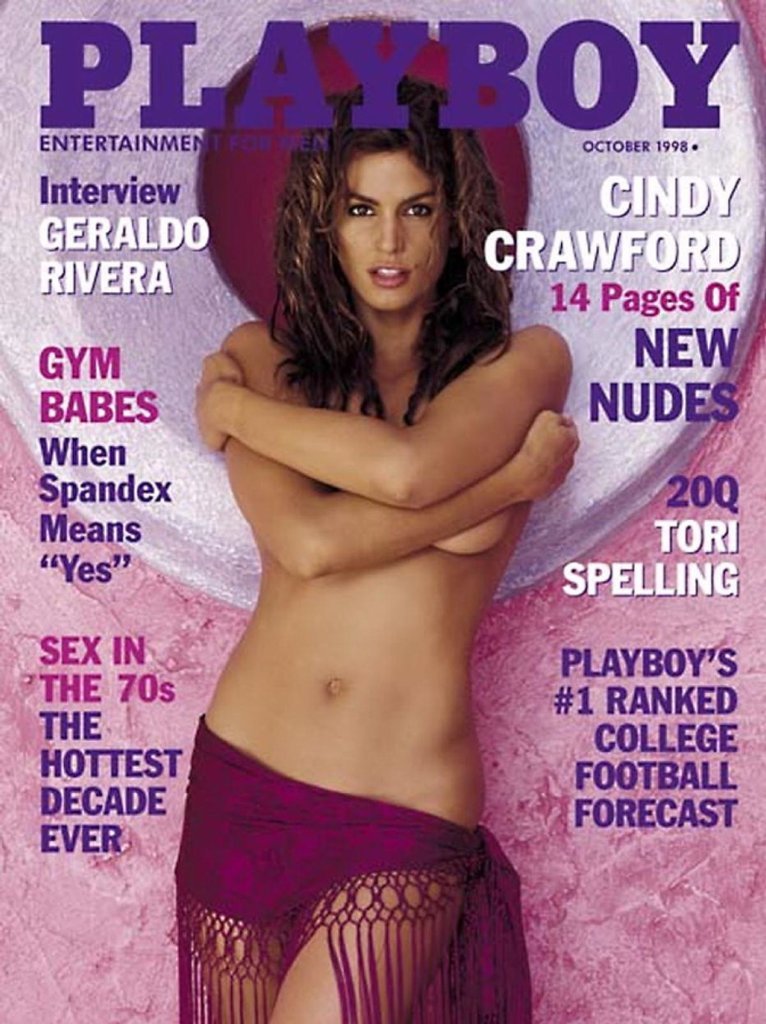 For her October 1998 cover, Cindy Crawford [21] only wore a sarong and beach hat.
Dita Von Teese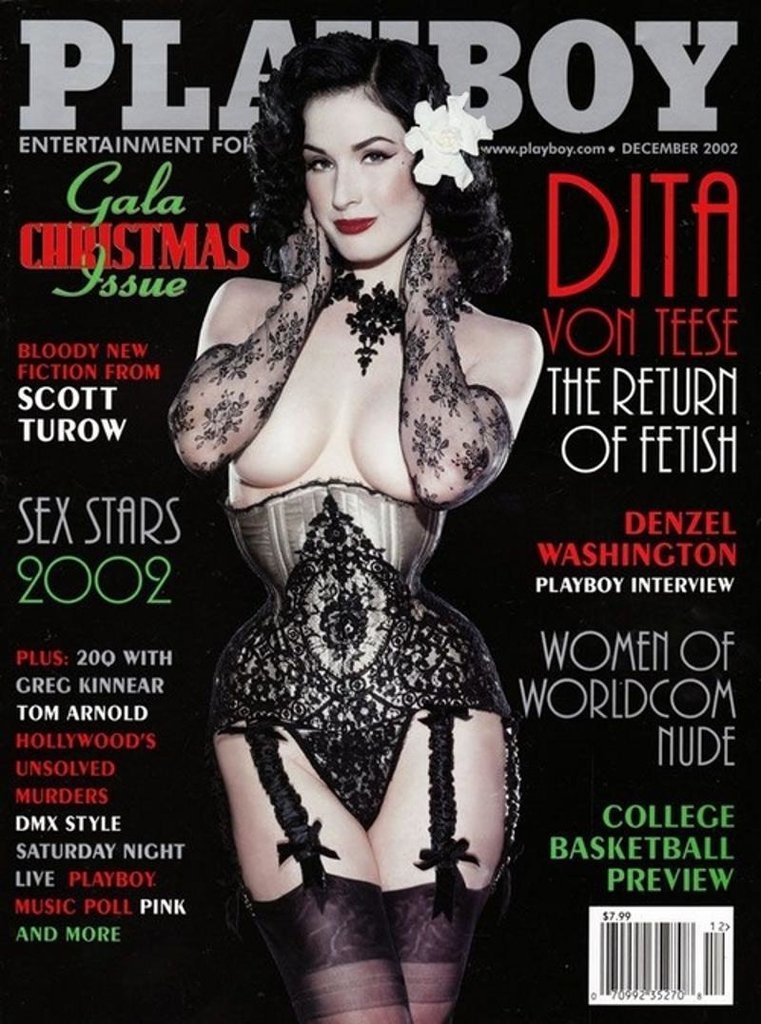 The Queen of Burlesque has been featured in Playboy three times: in 1999, 2001, and 2002.
Elizabeth Jagger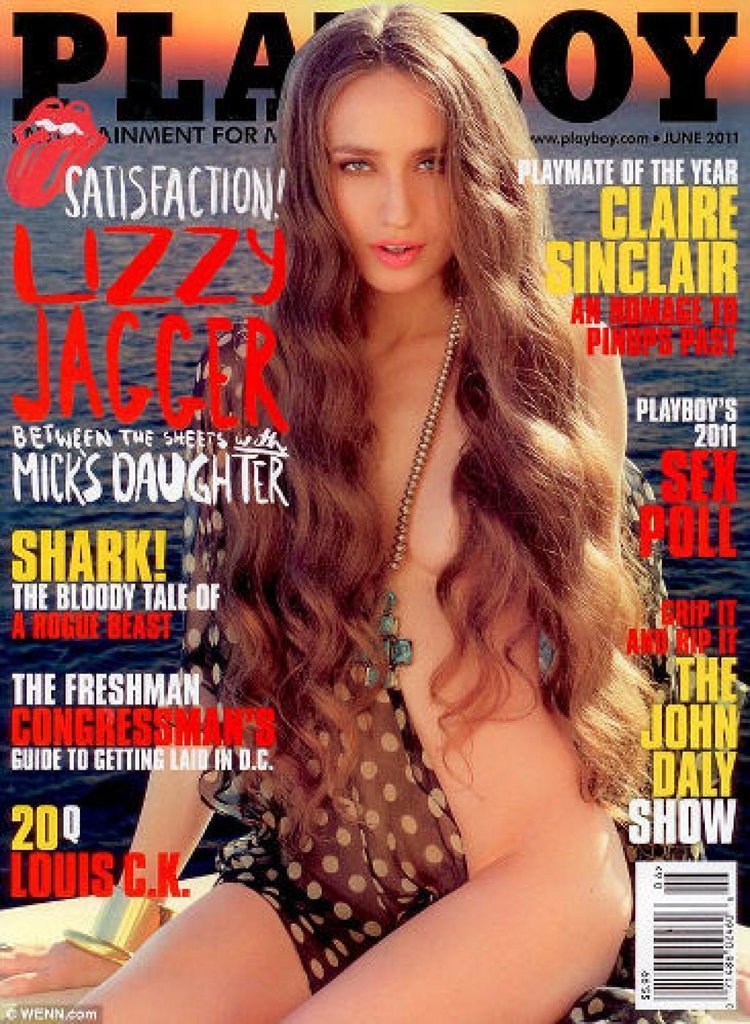 Mick Jagger's daughter graced the cover of Playboy in June 2011. Her mother, Jerry Hall, previously appeared in the magazine in October 1985.
Steve Martin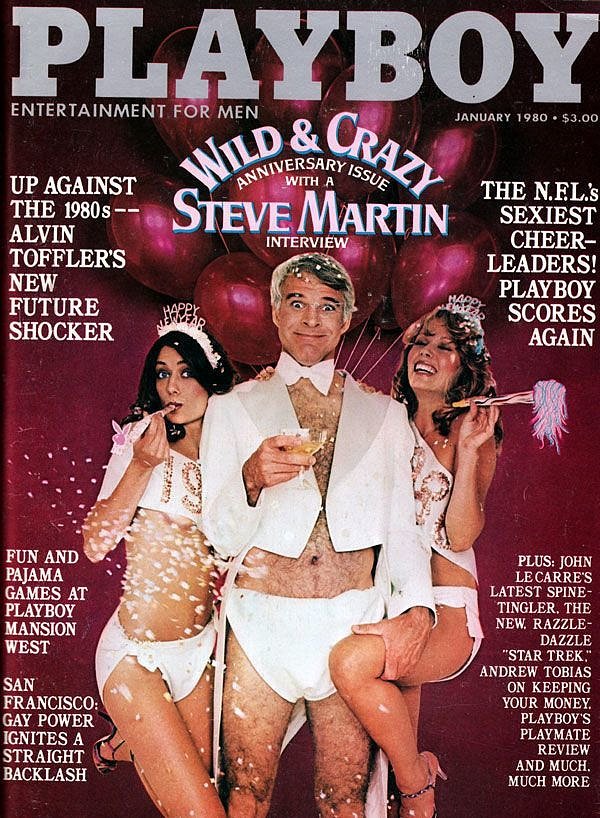 Steve Martin [22] was on the January 1980 cover of Playboy.
Dolly Parton
Back in October 1978, Dolly Parton sported some bunny ears for the cover.
Carmen Electra
Carmen Electra [23] has graced the cover of Playboy three times, and her initial nude pictorial in 1996 helped raise her public profile.
Pamela Anderson
Pamela Anderson's Playboy career has spanned over 22 years from 1989 to 2011.
Denise Richards
Inside the 2004 issue, Denise Richards [24] posed nude, just five months after giving birth.
Jenny McCarthy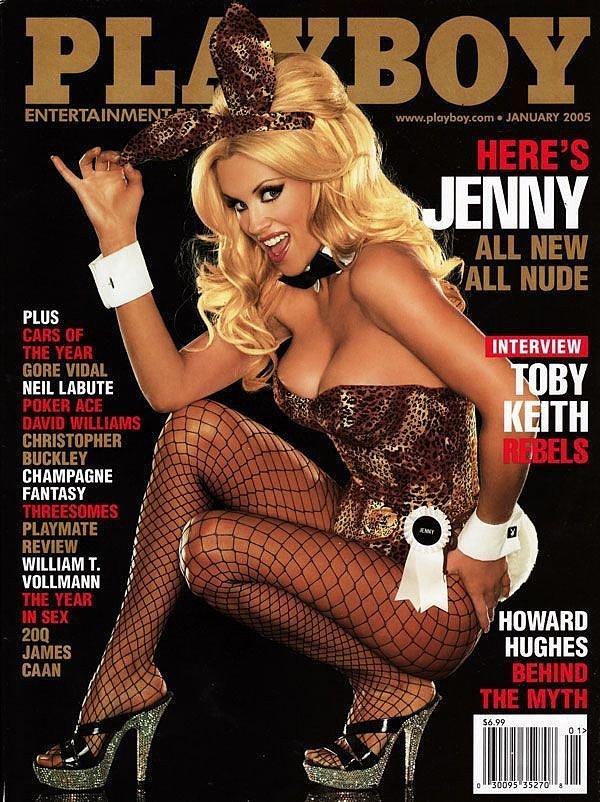 Jenny McCarthy [25] first graced the pages of Playboy in 1993 and has posed for the magazine for a total of seven times.