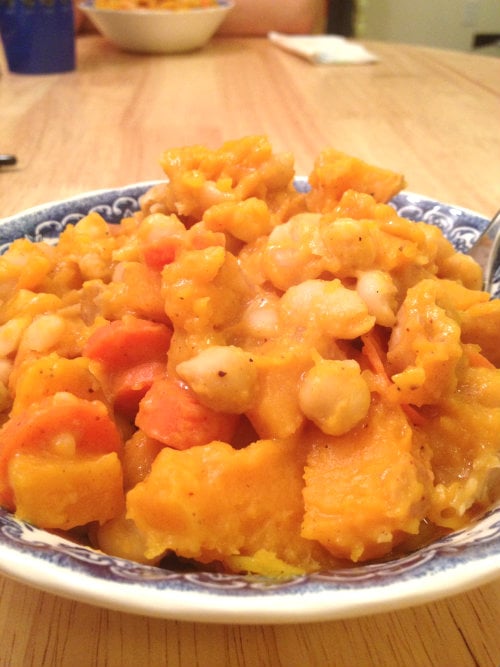 Easy Pumpkin Recipe
The Great Pumpkin Poutluck Recipe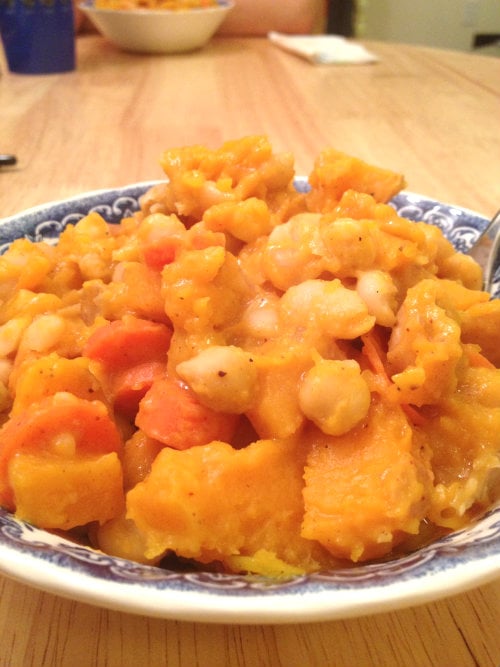 I believe in The Great Pumpkin.
I really do. Because it came to my apartment last night and produced for Breanne and I this Great Pumpkin Potluck dish on the eve of Halloween.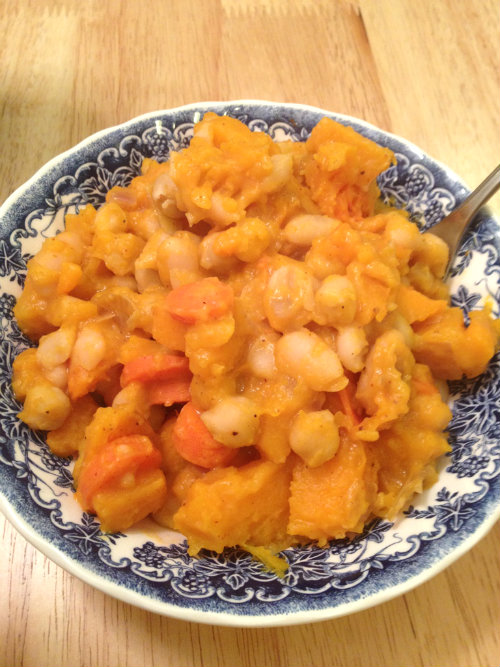 Great, because it comes from The Great Pumpkin. And also just because it is literally, yes, you guessed it… great.
But before you get cooking and summon The Great Pumpkin into your own kitchen, a few fun facts!
Linus was the only Peanut who believed in The Great Pumpkin. (I support you Linus. I believe!)
According to Linus, The Great Pumpkin only rises from the most sincere pumpkin patch. (Now what exactly makes a pumpkin patch sincere? I really want to know.)
Even though she didn't believe, Sally waited for The Great Pumpkin with Linus because she loved him. (D'awww!)
Linus' sister Lucy was ashamed to have a brother who believed in The Great Pumpkin. (Silly Lucy. If only you knew what great food it brings!)
Sally becomes angry with herself for choosing to wait with Linus instead of Trick-or-Treating and exclaims, "I could've had candy-apples and gum, and cookies, and money, and all sorts of things!" (Or, you could've waited just a little bit longer and had this Great Pumpkin Potluck!)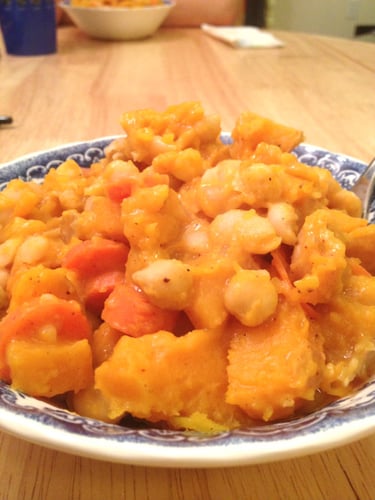 The Hungry Runner
The Great Pumpkin Potluck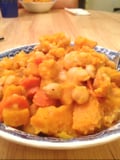 Ingredients
3 T Olive Oil
red onion, diced
1 cup butternut squash, baked and cubed
1/2 cup chick peas
2/3 cup white kidney beans
1 large carrot, chopped
1/2 cup coconut milk
1/2 cup pumpkin puree
nutmeg
chili powder
Directions
1. Heat 2 tablespoons of the olive oil. Add the diced onion and a few dashes of nutmeg and chili powder. Heat until fragrant.
2. Toss in the squash, then add in the last tablespoon of olive oil and stir.
3. Pour in the coconut milk and bring the mixture to a boil. Add in the chick peas, kidney beans, pumpkin puree, and carrots. Stir well while also sprinkling a few more generous dashes of nutmeg and chili powder.
4. Return stove to medium heat and simmer for 10-12 minutes or until most of the coconut milk is absorbed, sprinkling in more nutmeg and chili powder periodically and stirring occasionally.
Information
Category

Main Dishes