Ellen Wins Daytime Emmy Awards, Rosie Gets Honorable Mentions
Friday night brought out TV's hottest daytime stars for the 34th Annual Daytime Emmy Awards. Chandra Wilson and Vivica A. Fox were all about color while Tyra was all about being noticed with the biggest gown ever. Ellen and Portia, our favorite female couple on the red carpet looked amazing and Ellen ruled the evening scoring trophies for Best Talk Show and Best Host. This was Ellen's 4th time in a row winning these awards, but she really thought Rosie should have walked away with the recognition. She said, "I liked what she did. This was the year she should have won. I wanted to acknowledge Rosie because she has done a lot. ... I don't know who should replace her but I don't think it should be Paris Hilton. That would not work." Good call Ellen!
Bob Barker picked up his 19th Emmy and spoke about Rosie as well at the awards. Backstage he said, "I believe they're going to have a meeting with Rosie. She knows the show, there's no doubt in my mind she could do the show. Now, whether they want a lady host, I don't know. I've never heard that discussed. As far as I know, they've only auditioned men." The show won't be the same without Bob, but Rosie is ready for a new job and she would certainly bring a whole new edge to Price is Right! To see a list of all the daytime Emmy winners, click here.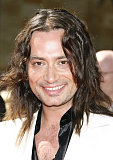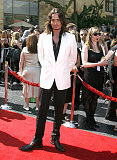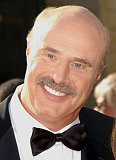 Many many more pics including Dr. Phil, Eva La Rue, Jerry Springer, Rachael Ray and more so read more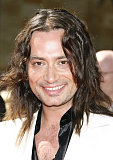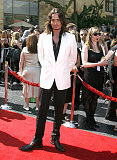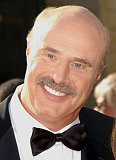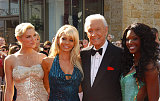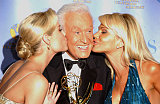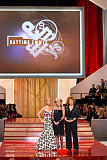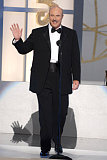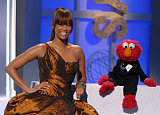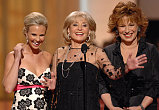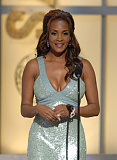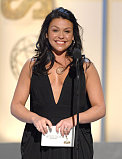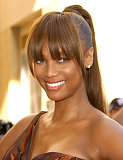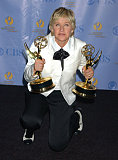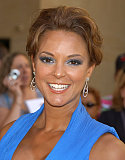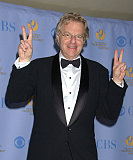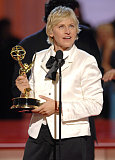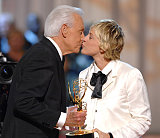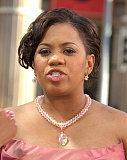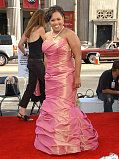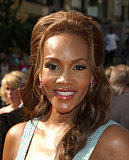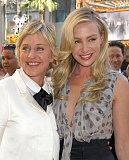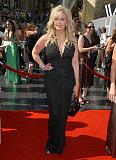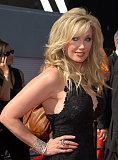 Images include Bob Barker, Chandra Wilson, Constantine Maroulis, Dr. Phil McGraw, Ellen DeGeneres, Eva La Rue, Jerry Springer, Morgan Fairchild, Portia de Rossi, Rachael Ray, Vivica A. Fox, Tyra Banks, Barbara Walters, Elisabeth Hasselbeck, Joy Behar, Phil Donahue