Emma Stone [1] and Andrew Garfield showed sweet PDA when they went for a walk in NYC on Thursday. The couple, who just finished up a successful press tour for their latest movie, The Amazing Spider-Man 2, are back in their Big Apple home base as they prepare for their next films. Andrew is gearing up to start work on his newest film, Silence, which will also star Liam Neeson and Ken Watanabe and be directed by Martin Scorsese [2]. Emma has been getting a lot of work with another legendary New York director: Woody Allen [3]. She stars alongside Colin Firth [4] in Woody's newest movie, Magic in the Moonlight [5], which will hit theaters on July 25. Emma is also reportedly working with Woody on an upcoming untitled project.
Emma and Andrew went for a walk on Wednesday.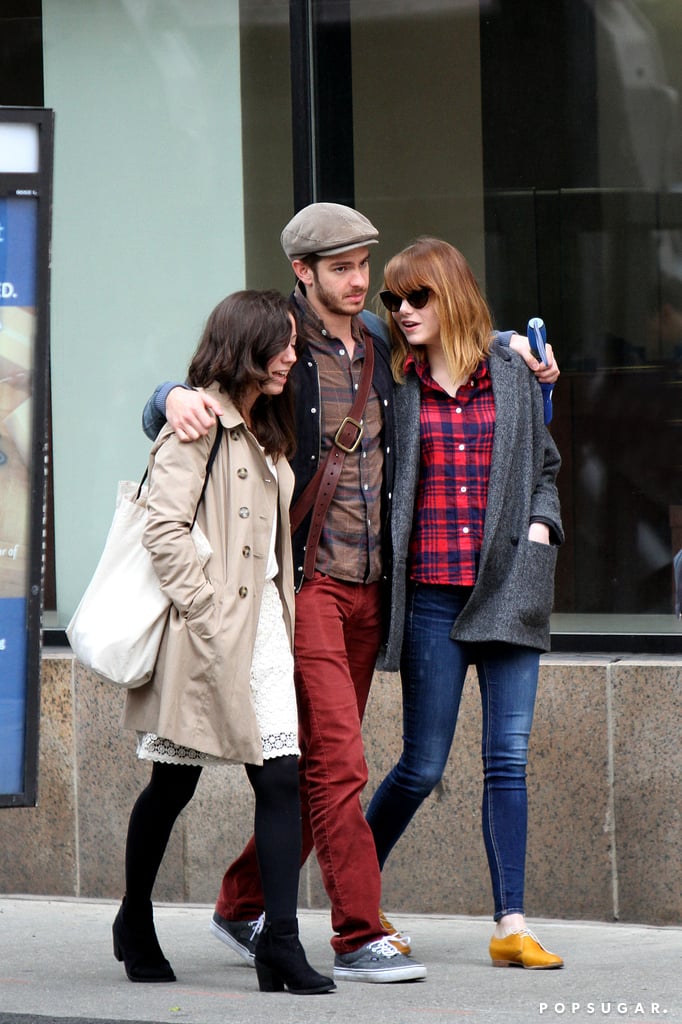 Emma and Andrew showed PDA while out with a friend on Thursday.