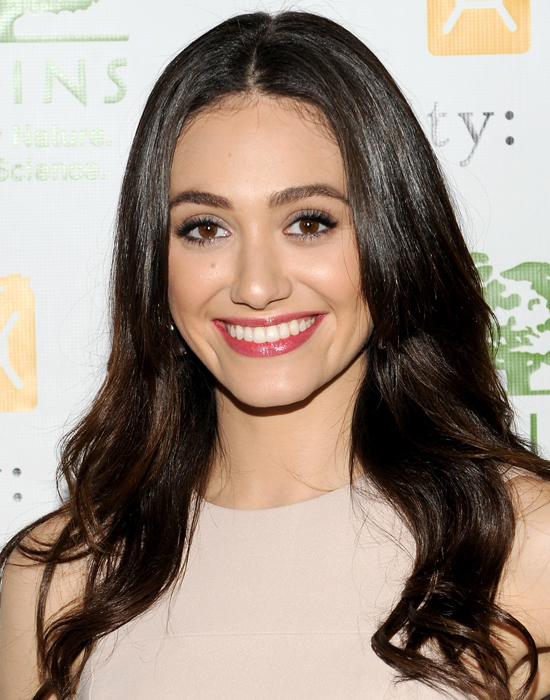 Emmy Rossum is the kind of girl you want to be friends with. At 27, Emmy still holds weekly get-togethers with friends, which include vegging out on reality TV (Big Brother is her show of choice), giving each other manicures, re-creating braids from Instabraid's Instagram account, swapping facials, and making homemade risotto. "We really are those little girls on YouTube who watch tutorials and learn how to braid and do nails," she tells us. Uh, how can we get an invite?
Last night we caught up with Emmy, who has collaborated with Origins to celebrate its partnership with Charity Water and help launch the brand's new Smarty Plants CC Cream ($35). As a part of the program, Origins will match every pledge of $30 (which is enough to provide clean water for up to 10 years to an Ethiopian citizen in need), up to 1,000 pledges. You can help the brand and Emmy reach the $60,000 goal by donating here.
During our talk with Emmy, the Shameless star also revealed what's on her drugstore shopping list, her favorite DIY beauty projects, and more. Find out her tips and tricks when you keep reading.