Enter to Win $100, and Don't Miss Tonight's Project Accessory Episode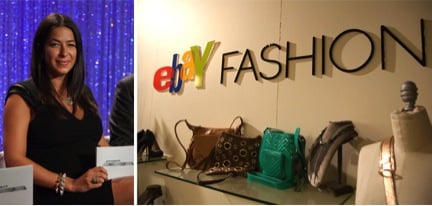 Auf Wiedersehen Project Runway and hallo Project Accessory! If you're addicted to Project Runway, you better sign yourself up for some rehab, because the same people who brought you Heidi, Tim, Nina, and Michael are showing off a new crop of judges prepared to pick out the most stylish and hip accessories du jour. The standard crew — model host Molly Sims, designer Kenneth Cole, InStyle's editor Ariel Foxman and mentor Eva Jeanbart-Lorenzotti — are adding accessory designing guru Rebecca Minkoff and eBay's creative director Andrea Linett to the mix on tonight's episode, airing 10 p.m. EST/PST on Lifetime. Armed with serious street cred and mad skills, they will be guiding the designers through their creative process and helping to pick the next winner.
I'm jonesing to see what these gifted artists have in store for us tonight. Any guesses what will be the show-stopping accessory? I guess we'll just all have to tune in to see for ourselves and dish tomorrow!
In the spirit of accessorizing, tell us what your favorite go-to item is in the comment section below for a chance to win a $100 eBay gift card. If you win, you can buy yourself and your bestie matching iPhone cases from the studly, exclusive Rebecca Minkoff Tech Collection. And, remember to tune in tonight to see who wins Mrs. Minkoff's vote! Will it be the same as yours?
Want even more Project Accessory? Watch every Thursday night on Lifetime at 10 p.m. EST/PST.
Click here for the official rules.