Erin Andrews may have gotten her start as a journalist and sportscaster, but she's since become a celebrity in her own right. She's now in the spotlight beyond the sideline, attending fashion shows, premieres, and awards shows, and we're about to see even more of her as the cohost of Dancing With the Stars. Erin's already weathered a nude video ordeal and multiple public romances, so let's take a look at the rise of Erin below.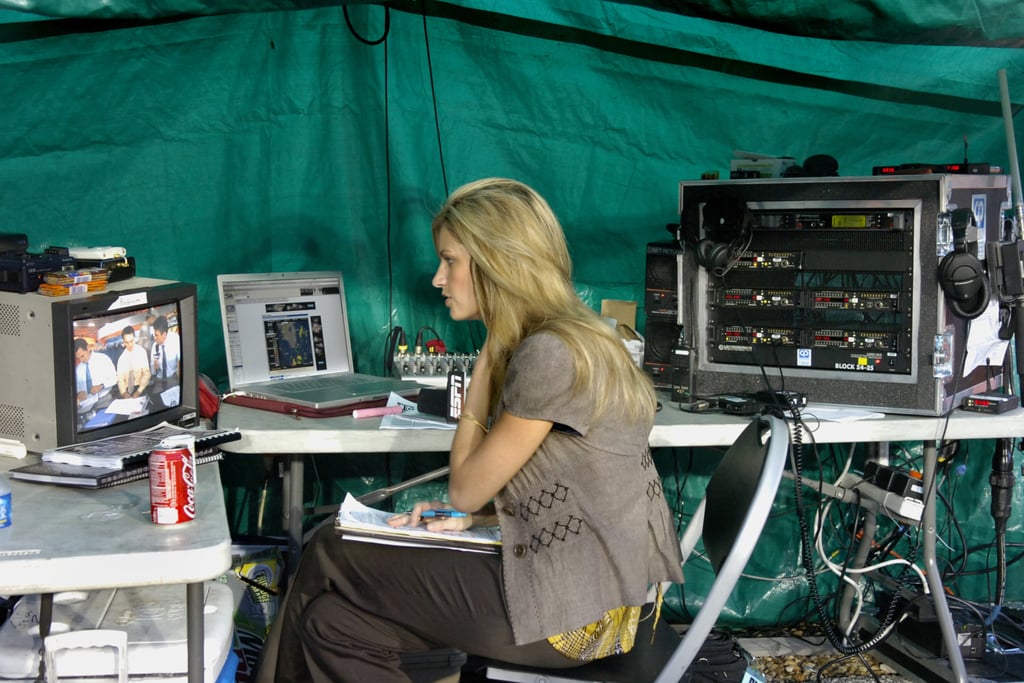 Erin, whose father Steven is an Emmy-winning journalist, got her start in 2000 as a freelance reporter for Fox Sports Florida after graduating from the University of Florida with a degree in telecommunications.
In 2004, she started working for ESPN as a reporter for National Hockey Night. Soon, she took on sideline reporting duties for both college football and major league baseball. By 2007, she was named "America's Sexiest Sportscaster" by Playboy Magazine.
She had already made a name for herself in the sports world, when a peeping Tom scandal thrust her into the national spotlight in 2009. Footage of Erin naked in a hotel room was released online, and the stalker was later arrested and sentenced to 30 months in prison. Erin told Oprah [1] that she thought her career was over because of the scandal but added, "I also feel it's my duty to come out and show this person, you know what? I worked hard for my career and I — I got there the right way, and you're not gonna break me down."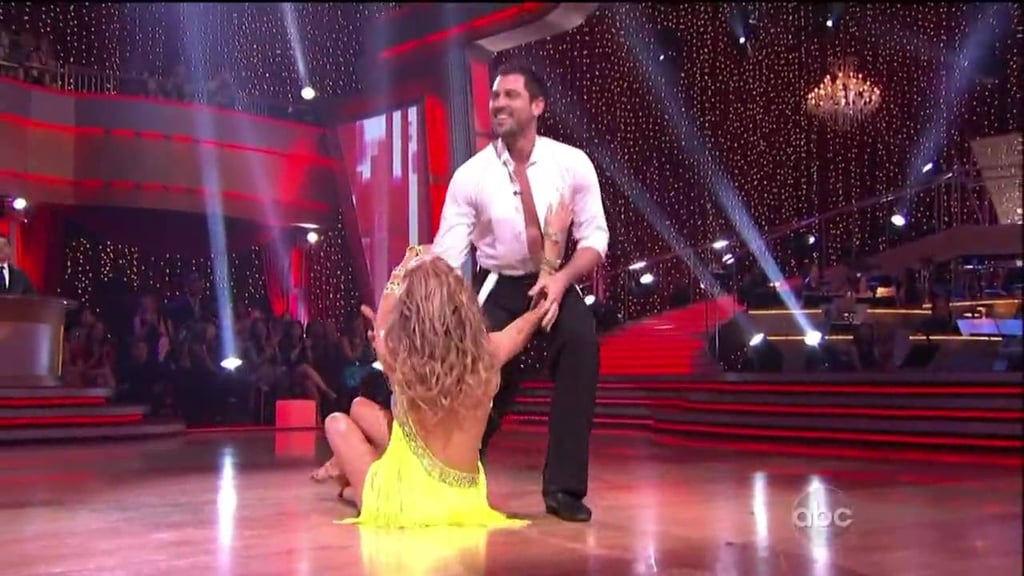 She did just that in 2010, becoming a contestant on Dancing With the Stars, and while she and partner Maksim Chmerkovskiy placed third in the competition, the duo were rumored to have kept their relationship going after the show wrapped.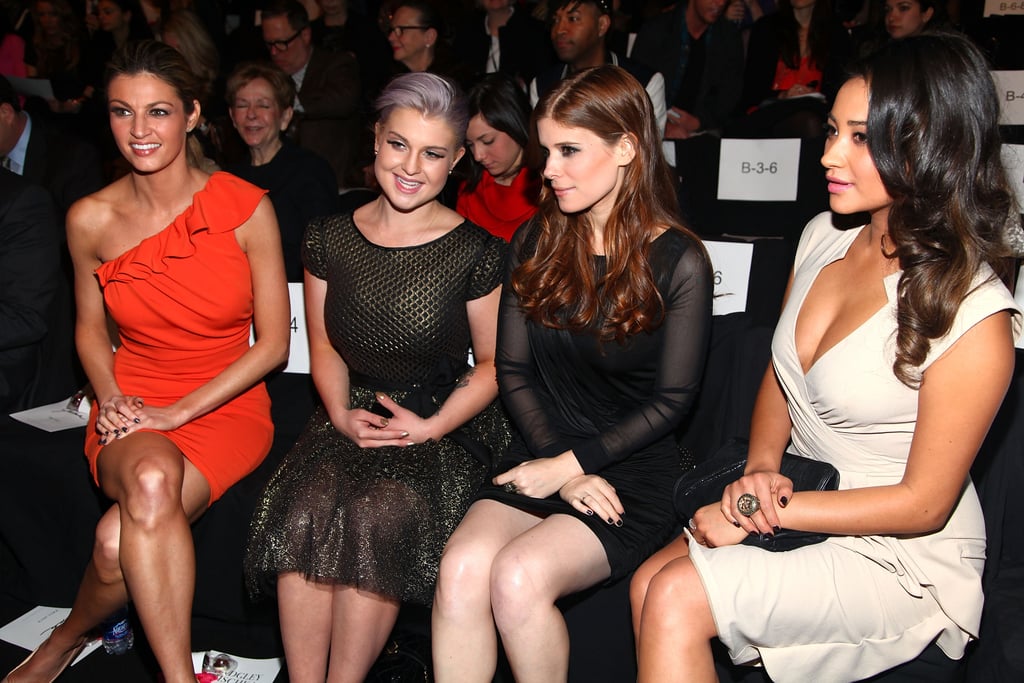 Erin's star continued to rise as she was snapped attending NY Fashion Week, red carpet movie premieres, the Country Music Awards, and the Kentucky Derby in 2011 and 2012. Her friendships with famous ladies Chrissy Teigen and Brooklyn Decker were also made known.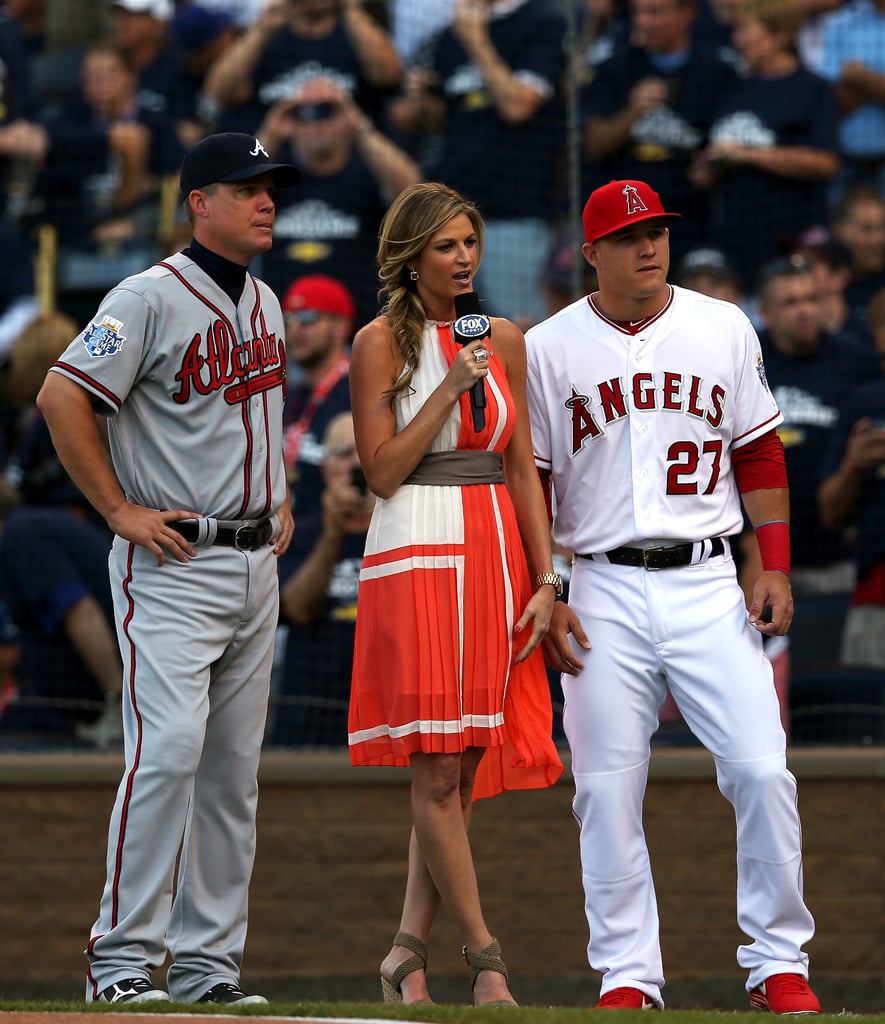 In 2012, Erin made headlines again when she left her role at ESPN to work for Fox Sports as a field reporter for most of the network's major sporting events. It was a big move and caused speculation that ESPN didn't really want to keep her and that other networks, like NBC and ABC, weren't interested in her.
The following year, Erin's relationship with Los Angeles Kings hockey player Jarret Stoll was revealed after the two were introduced by Live With Kelly and Michael cohost Michael Strahan. The couple have since attended many public events and frequently appear together in personal snaps on her Instagram account.
Source: Instagram user erinandrews [2]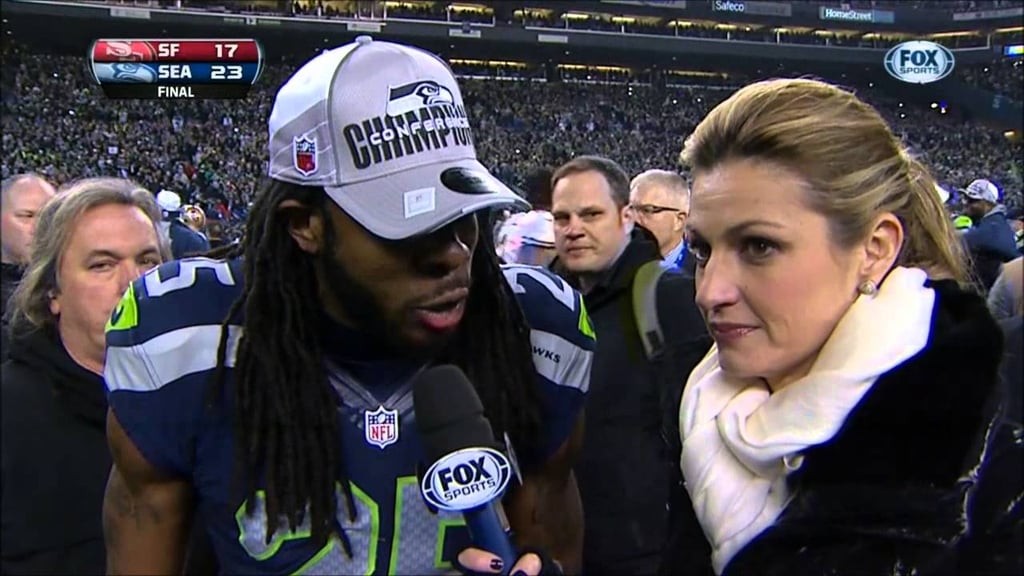 In January, Erin's post-game interview with Seattle Seahawks player Richard Sherman went viral after Richard went on a rant about opposing player Michael Crabtree. Erin later said of the incident [3], "I don't think it was bizarre, I think it was great. I wish more athletes would be like that. We want someone to lose their minds like that. … That's why it went viral; that's why people were going bananas over it. You don't usually see athletes doing that. You see them very composed."
We'll be seeing a lot more of Erin outside of sports, because she's the new cohost of Dancing With the Stars and will take the reigns in season 18. Her new gig came on the heels of former host Brooke Burke's release from the show, of which Brooke said [4], "I've seen my fair share of shocking eliminations in the ballroom, but this one takes the cake."