Ewan McGregor With Dark Hair and Goatee | Photos
Ewan McGregor Channels Justin Theroux in Surprising Makeover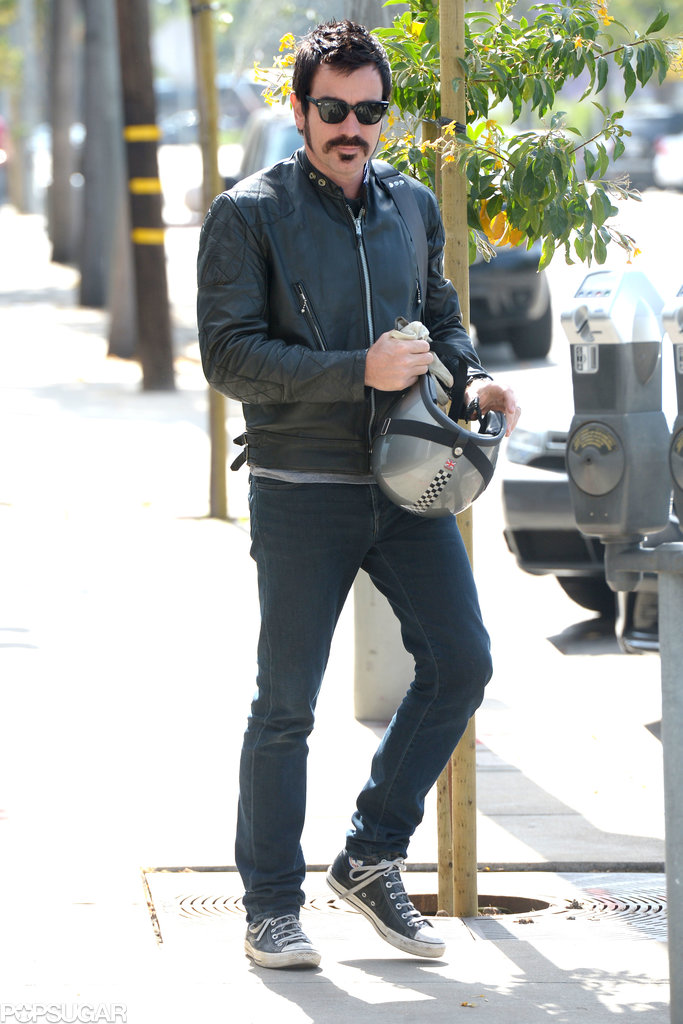 What's Your Reaction?
0
0
0
0
0
0
1
Ewan McGregor Channels Justin Theroux in Surprising Makeover
Ewan McGregor looked nearly unrecognizable yesterday when he ran errands in West Hollywood. He sported a new, darker hair color, a thick goatee, and huge sideburns as he drove his vintage motorcycle around town. Ewan's new look may be for his new film Jane Got a Gun, which he signed on for earlier this month. Ewan joined Jane Got a Gun for the pivotal villain role, which Bradley Cooper was forced to turn down after April's Boston Marathon bombings disrupted his filming schedule for American Hustle. Natalie Portman and The Great Gatsby's Joel Edgerton will costar in the project alongside Ewan. Even though it is just for a new movie, we can't help but think that Ewan looks like the long-lost brother of Justin Theroux with his bad-boy makeover.
Latest