In March 2014, England joined the growing list of countries that support same-sex marriage, and we've seen celebrations across the globe [1] as gay, lesbian, and transgender couples wed. Here in the United States, a big milestone was in June 2013 when The Defense of Marriage Act and California's Proposition 8 was struck down, with many celebrities speaking out in support of the news [2]. However, it wasn't all talk — many stars sprung into action and have gotten engaged or married since then. Keep reading to see all of the same-sex couples who have walked down the aisle or have wedding [3] bells in the near future!
Source: Getty [4]
Elton John and David Furnish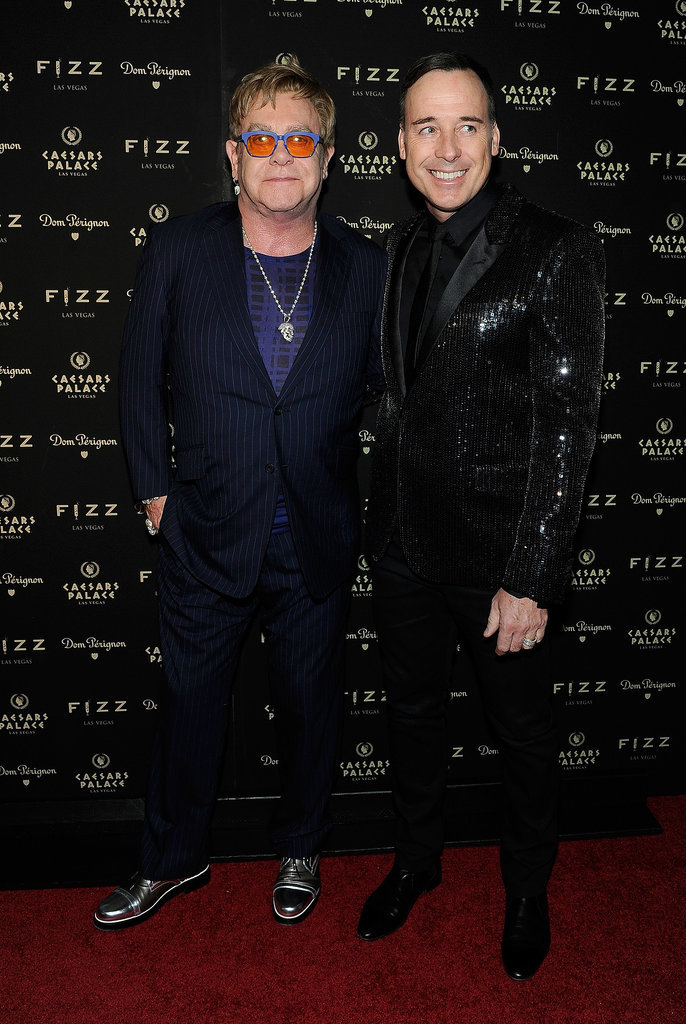 Elton John and David Furnish will finally wed in May 2014 [5]. The couple has been in a British Civil Partnership for eight years and are marrying after same-sex marriage was legalized in Britain.
Ellen DeGeneres and Portia de Rossi
Ellen DeGeneres [6] and Portia de Rossi [7] tied the knot at their LA home in August 2008. After visiting Portia's home country of Australia in March, Ellen tweeted [8], "I had heard Aussies were incredible people, but this week I experienced it for myself. Thank you, Australia. I'm glad I married one of you." Aww!
Neil Patrick Harris and David Burtka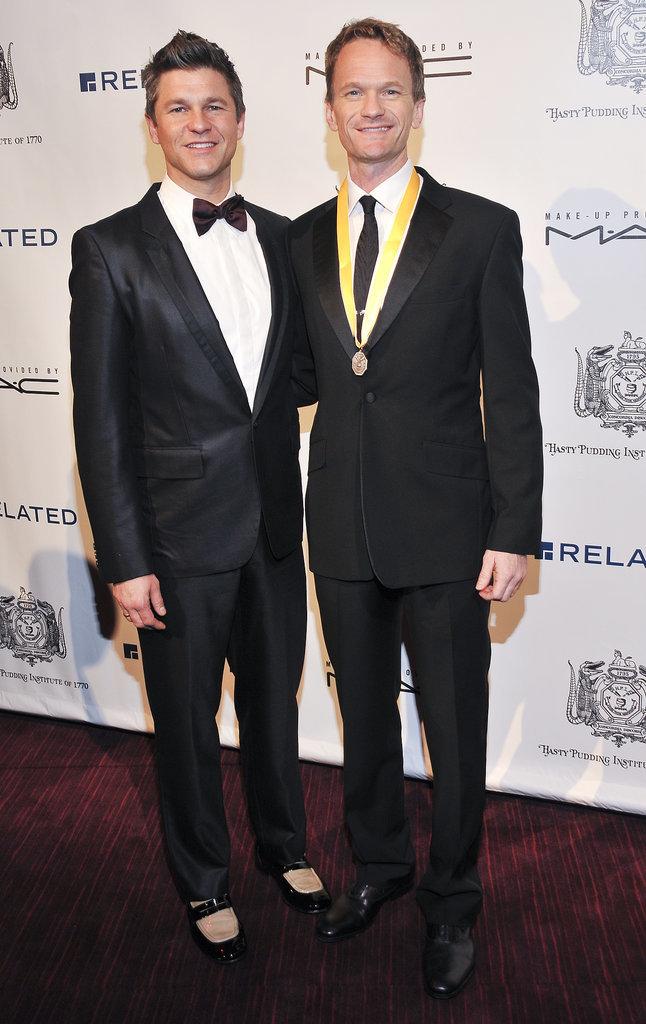 When the gay marriage equality bill passed in New York, NPH and his partner, David Burtka, tweeted their engagement announcement. But the happy couple and fathers to twins had been secretly engaged for five years [9]!
Melissa Etheridge and Linda Wallem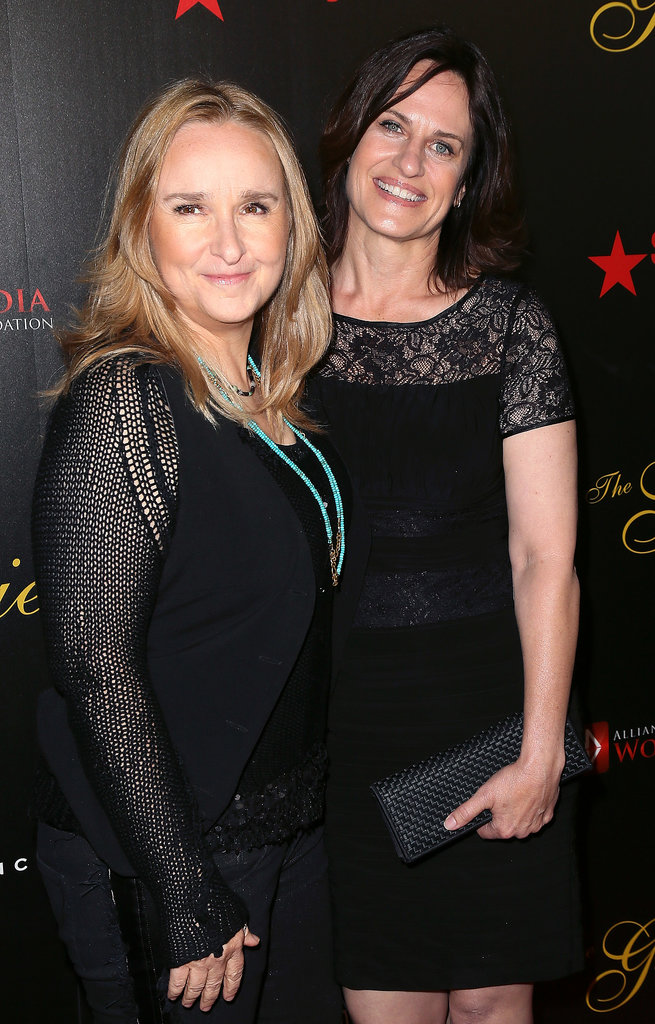 Melissa Etheridge announced her engagement [10] to Linda Wallem during an interview with CNN in June 2013, saying, "I'm looking forward to marrying my partner of three years. . . . I'm going to get married in the state of California."
Jesse Tyler Ferguson and Justin Mikita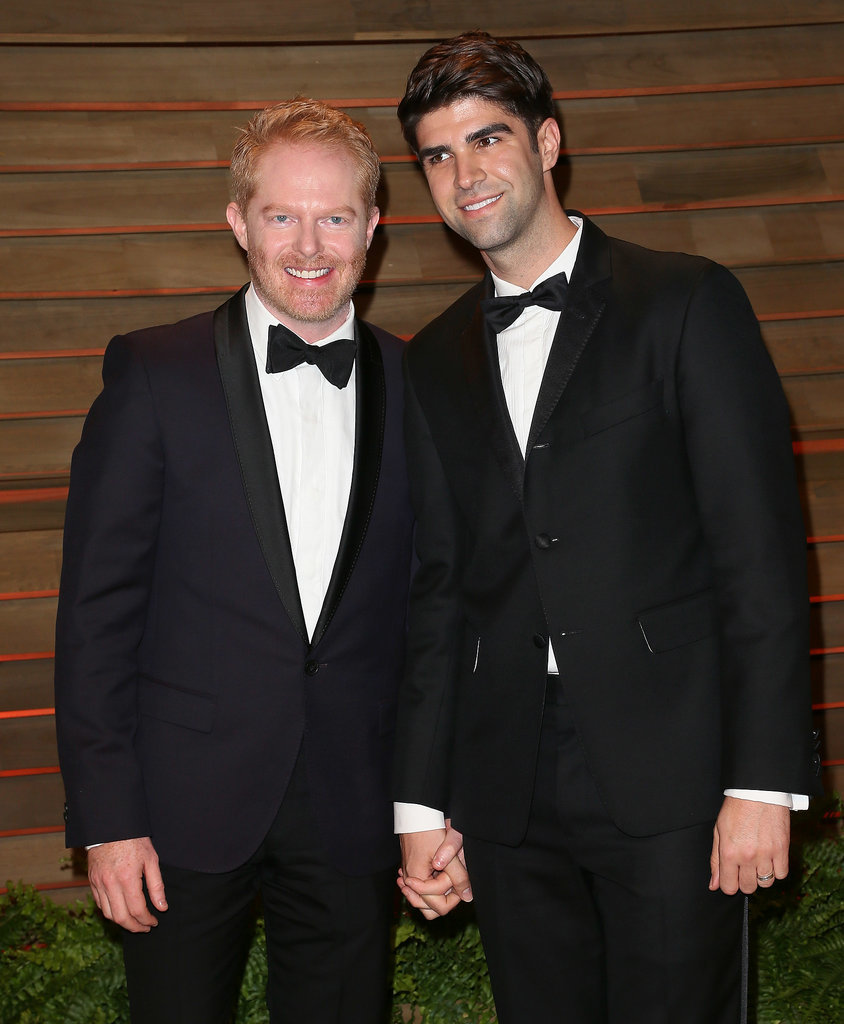 Modern Family star Jesse Tyler Ferguson and his lawyer boyfriend, Justin Mikita, used a video supporting marriage equality [11] to announce their engagement in 2012. In the clip for the foundation Tie the Knot, Jesse said, "It's true, I popped the big Q." And Justin replied, "I said yes!" They married in July 2013.
Sara Gilbert and Linda Perry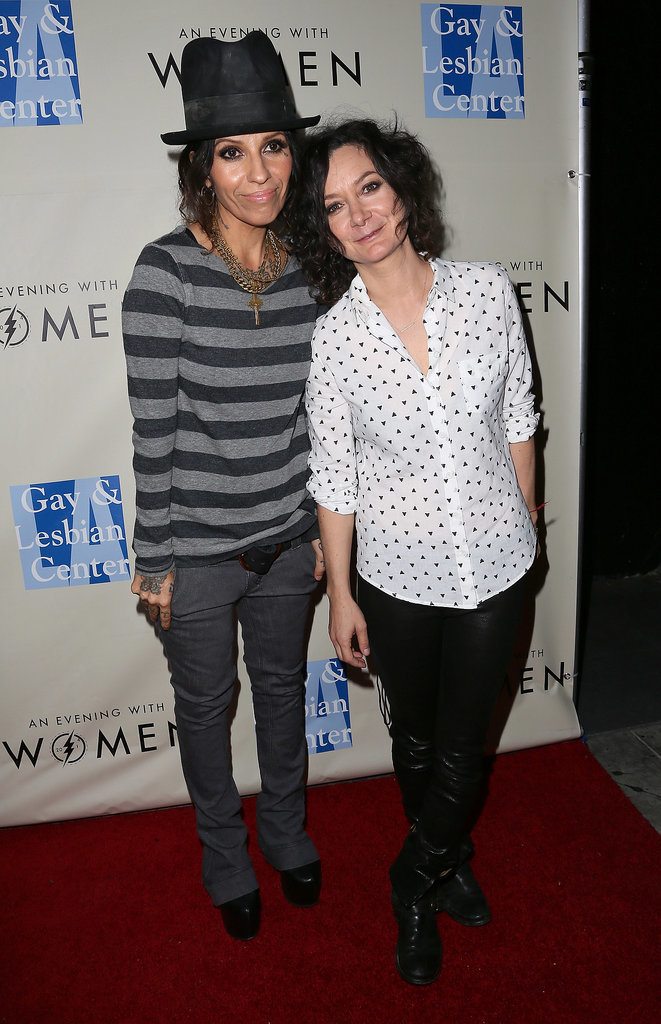 The Talk cohost Sara Gilbert announced her engagement to musician Linda Perry [12] in April 2013, after going public with their relationship last Fall. Linda coordinated a musical picnic to ask Sara for her hand, with musicians playing The Cure's "Love Song." She then put on a series of t-shirts that read "will," "you," "marry," and "me?" The couple wed in March 2014.
Nate Berkus and Jeremiah Brent
Designer Nate Berkus popped the question to his boyfriend, Jeremiah Brent, in April 2013. The couple got engaged [13] while on a romantic trip to Peru.
Cynthia Nixon and Christine Marinoni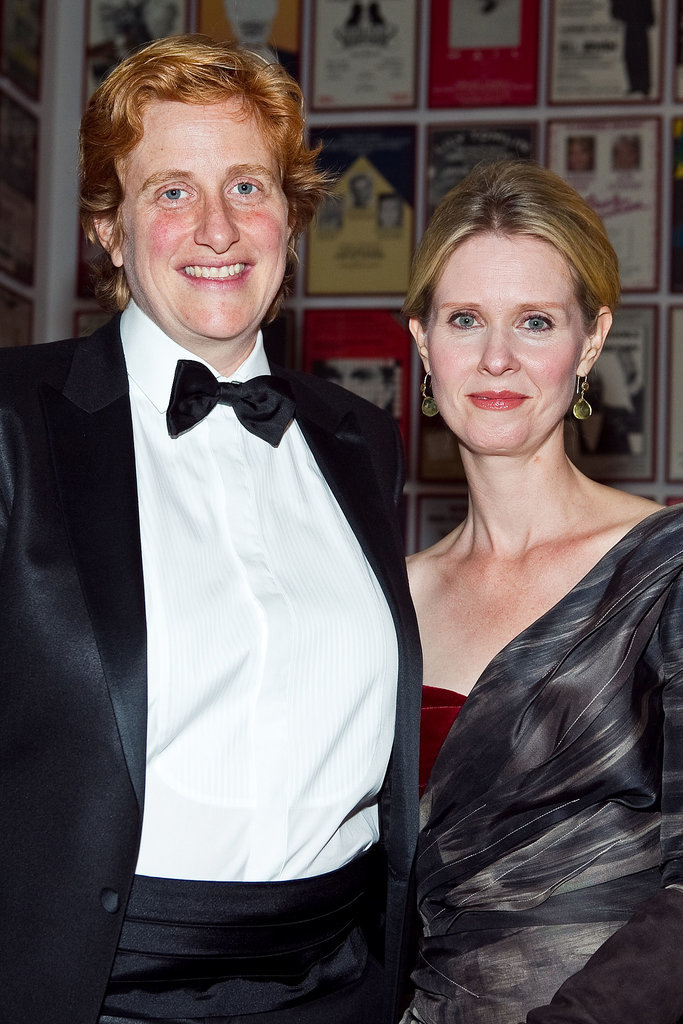 Sex and the City star Cynthia Nixon got engaged to her partner, Christine Marinoni, in 2009 at a rally supporting same-sex marriage in New York. After waiting for their nuptials to be legally recognized in New York, the parents of a 15-month-old son tied the knot in May 2012. They have two children together.
Lance Bass and Michael Turchin
Lance Bass and his boyfriend, Michael Turchin, got engaged in September 2013 [14] after dating for nearly two years.
Rosie O'Donnell and Michelle Rounds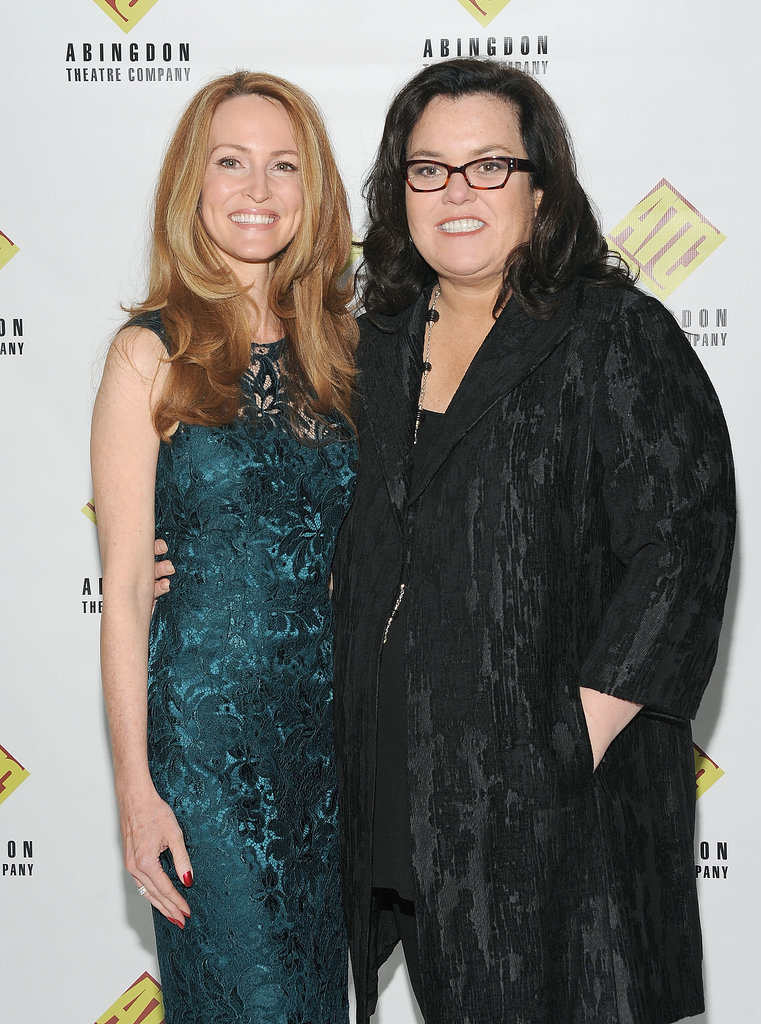 Rosie O'Donnell announced on her blog [15] in August 2012 that she and Michelle Rounds privately married in June 2012. She wrote, "We married in private before [Michelle's] surgery, just the [two] of us. When we r both well enough will have the wedding [16] of r dreams surrounded by those we cherish." Rosie and Michelle met at Starbucks and had only been dating a few months when they announced their engagement in December 2011. They adopted a little girl together in January 2013.
Michael Kors and Lance LePere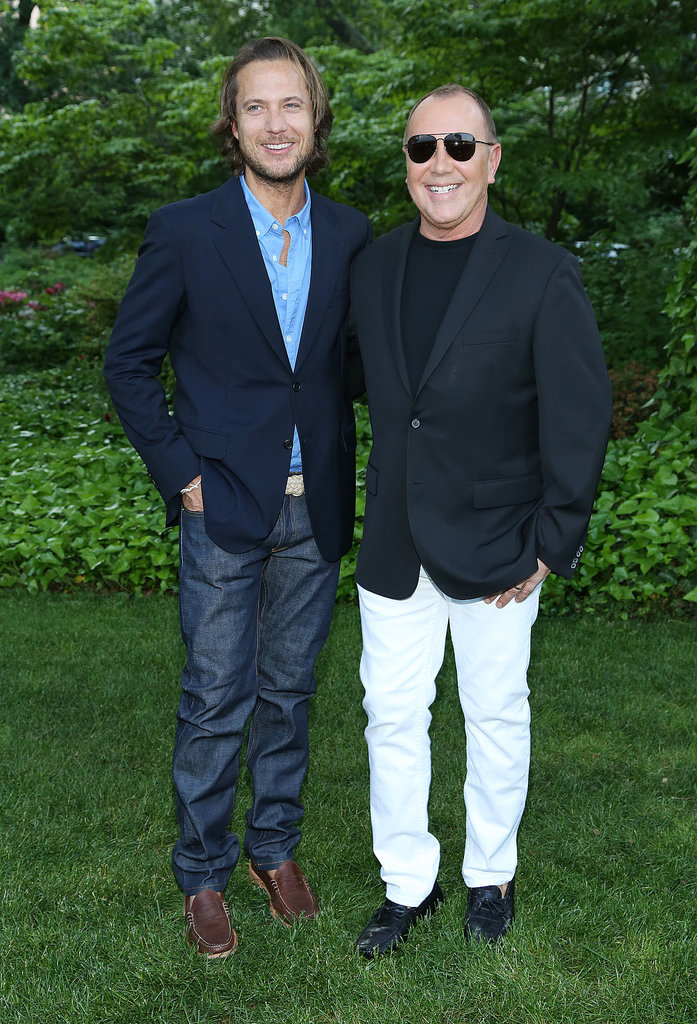 Michael Kors announced his engagement [17] weeks before his destination wedding [18] in August 2011, saying, "Lance and I are very excited to finally be able to have the opportunity to marry in our home state after many years together. We have no plans for a major party, but we will be getting married privately."
George Takei and Brad Altman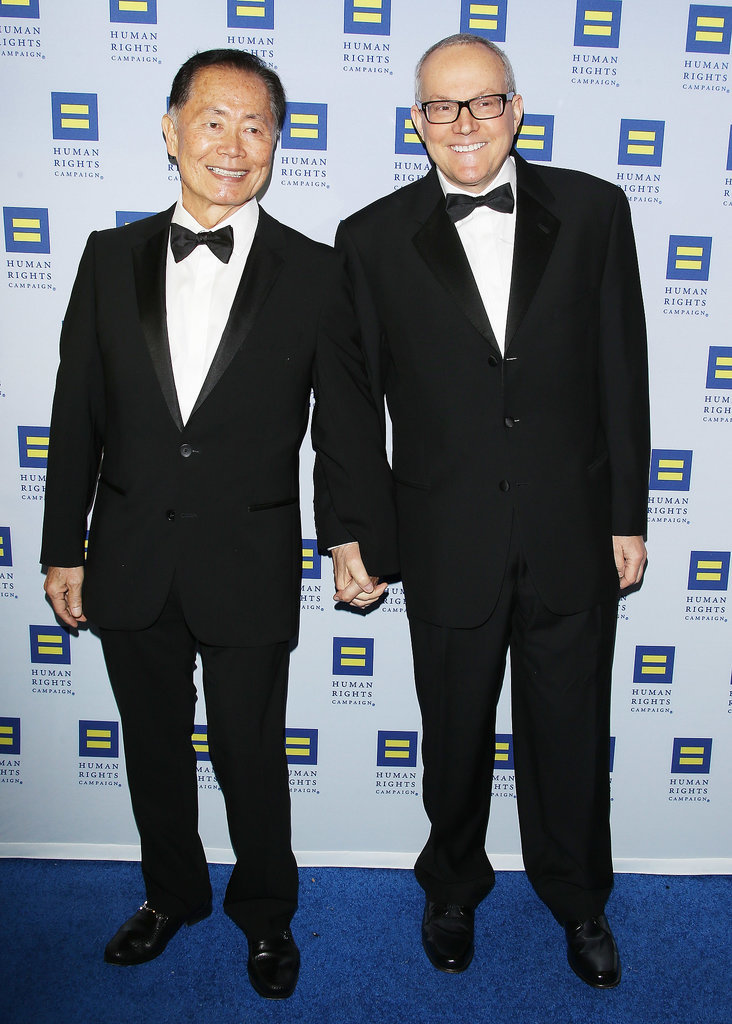 Star Trek actor George Takei and his husband, Brad Altman, have been married since September 2008. They were the first same-sex couple to receive a marriage license in West Hollywood [19] back in June 2008.
Chely Wright and Lauren Blitzer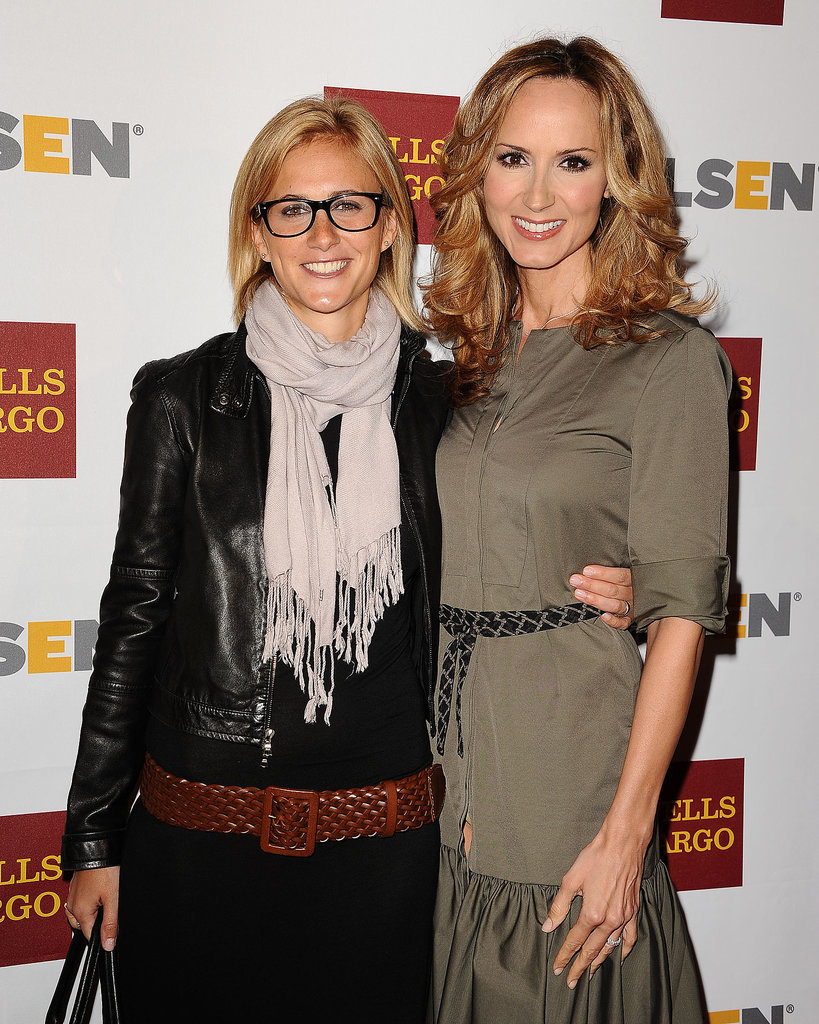 Country singer Chely Wright married her partner, Lauren Blitzer [20], at a private home in Connecticut in August 2011. They have twin sons together.
Ryan Murphy and David Miller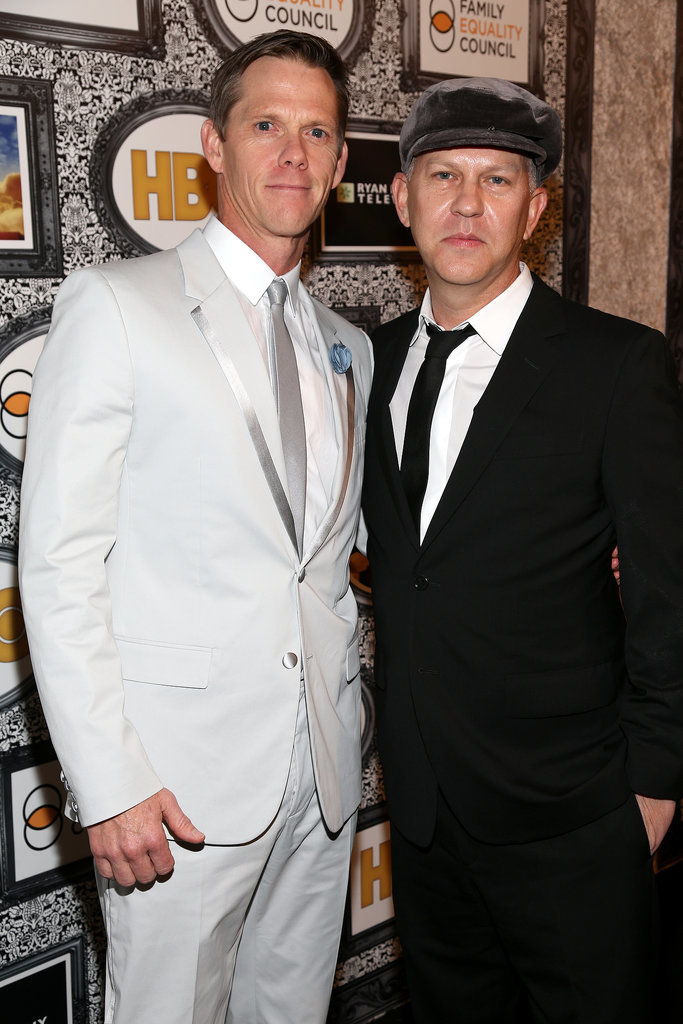 Glee creator Ryan Murphy announced his engagement to David Miller back in 2011 on Ryan Seacrest [21]'s radio show, saying, "I'm with a great fellow now who I've known for 15 years. We just got engaged, and I'm very excited about it!" The pair secretly wed in July 2012 and have one child together.
Johnny Weir and Victor Voronov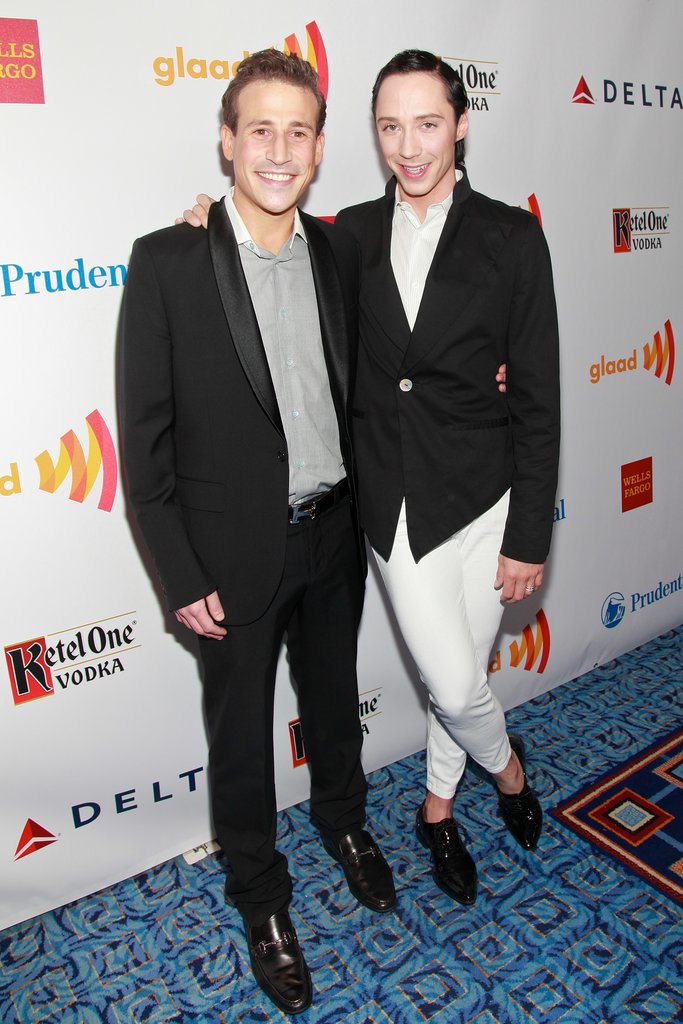 Olympic ice skater Johnny Weir and his husband, Victor Voronov, were married for two years before splitting in March 2014 [22].