ADVERTISEMENT ( more slides)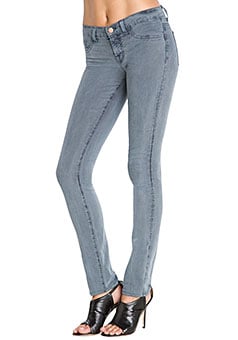 Ask just about any celeb or fashionista on the street what jeans they wear, and you will most likely here J Brand jeans!  They offer styles from the skinny,cigarette or pencil jeans to the boyfriend jean, crropped skinny leg and leggings to men's wear.   Why the hype?  Here is their philosophy and their looks:
J Brand Jeans are inspired by their travels.  The design team named almost every wash after a favorite city such as Berlin, Havana and Kyoto.  The line also boasts newly designed labels and stitching reminiscent of hand embroidery and pocket linings influenced by Japanese rice bags.
These jeans have donned the front pages of  14 major mags, among them such mags as Harper's, Glamour, Lucky, Marie Claire.