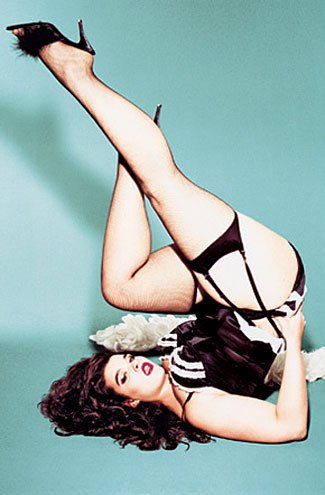 Release me…
Release your body, embrace yourself and love the skin your in.
Over the years the curvy woman has been ridiculed as butt of everyone's joke (no pun intended).
I have fallen victim to that action many times and thought to my self: "Why me"  the situation at times would affect me to the point where I would say to my friends "I prefer stay in rather than go out tonight."
But not anymore!
I have reached my peek and I believe the only way I can be truly and deeply happy is to showcase the Fatabulousness of the Curvacious woman of Beauty.
Today Is the day we take back the beauty we have always had and love it and respect it….
The first step of our acceptance has nothing to do with a massive diet or a venture to the land of starvation, NO NO.....
Your first step is facing your biggest fear.....
YOU!
So lets get started!
Step 1:
Stand infront of your worst enemy…. The MIRROR and STRIP…. Yes your heard me take it all off…
Step 2.
Analyze your figure, get familiar with your body, and touch all the lines and curves that you had covered up for ages…. EMBRACE THEM!
Step 3.
Take the time to see the different parts of your body that accentuate each body part!
If you have a Big Butt, Huge thighs, and bust you need to realize that you are the envy of 2/3 of the world's population. Seems small, well its not!
Step 4.
Place your robe or clothes back on, go towards your computer and begin to remove the lifetime memberships of all those clothing stores that do not cater to you. Instead when they say size 9 or 12 they mean in PETTIE!
Step 5.
Log on to Forever 21 site and click on the FAITH 21…their curvy collection.
And I am not done click on JENS FASHION on Facebook and become a fan, shop till you drop. If your not satisfied VOLUPTUOUS CLOTHING website (a Canadian store) is one of the best in the business!
If you find yourself having trouble picking the best suit for your body, venture over to MUSING OF A FASHIONISTA AND YFF (Gabi) will be of great help and support to get you in getting you started on your journey to Fatabulousness!
Now we are all set, start your engines ladies, take one look at the old you and say HELLO to the DIVA within YOU!