Well, that's one way to advertise! There's been a whole lot of buzz about the Full House actors reuniting for a Super Bowl yogurt commercial [1], and during the group's Wednesday appearance on Good Morning America, John Stamos created a stir of his own when he decided to show off his underwear. Have mercy! Looking into the camera, he unzipped his pants to reveal Calvin Klein underwear adorned with pictures of the Dannon yogurt featured in the group's Super Bowl ad. When he wasn't stripping down, John linked up with Rihanna [2], who was also a guest on the show, and she managed to do one seriously epic photobomb. Take a look at his week with the rest of the Full House guys plus the trio's hilarious backstage antics on GMA.
Source: INFphoto.com [3], Instagram user johnstamos [4]
Dave Coulier and Bob Saget joked around with John Stamos during a night out in NYC on Tuesday.
Source: Instagram user johnstamos [5]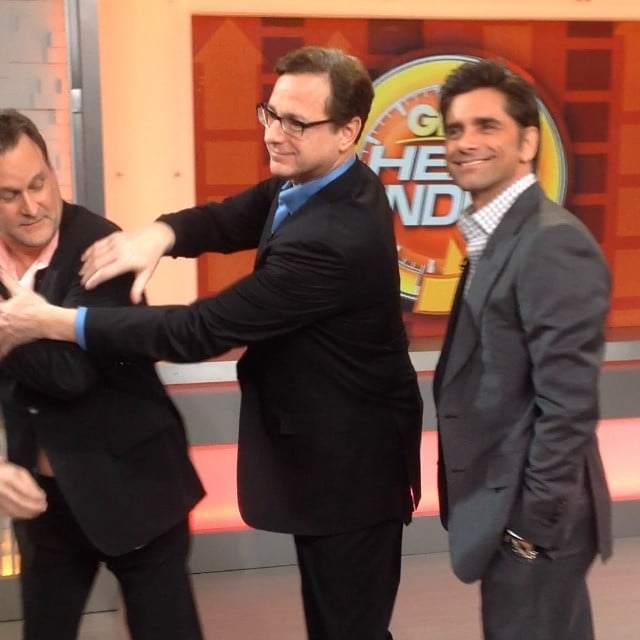 The group joked around during a Good Morning America visit.
Source: Instagram user goodmorningamerica [6]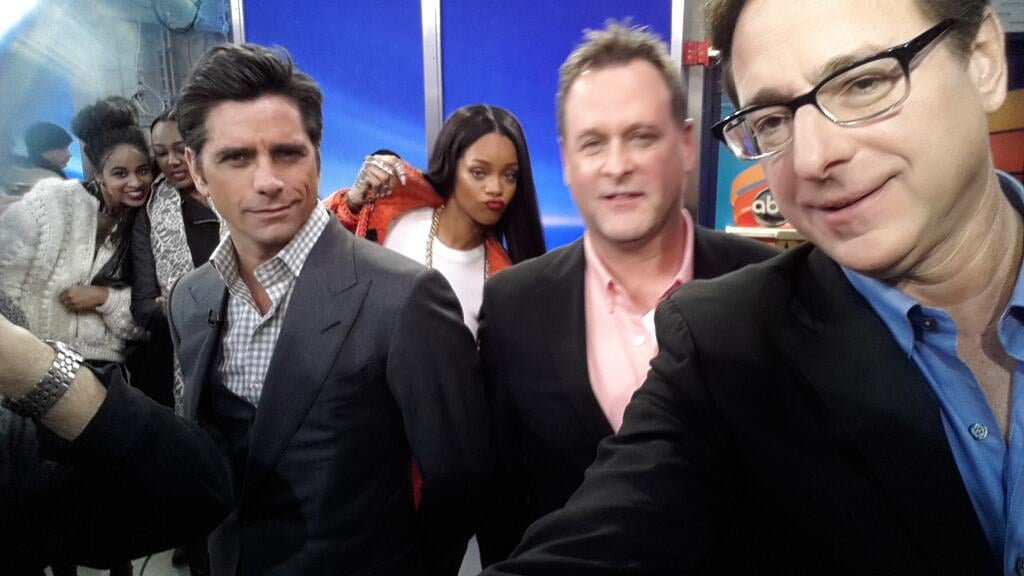 While the group was on set, Rihanna [7] also had one epic photobomb moment.
Source: Twitter user GMA [8]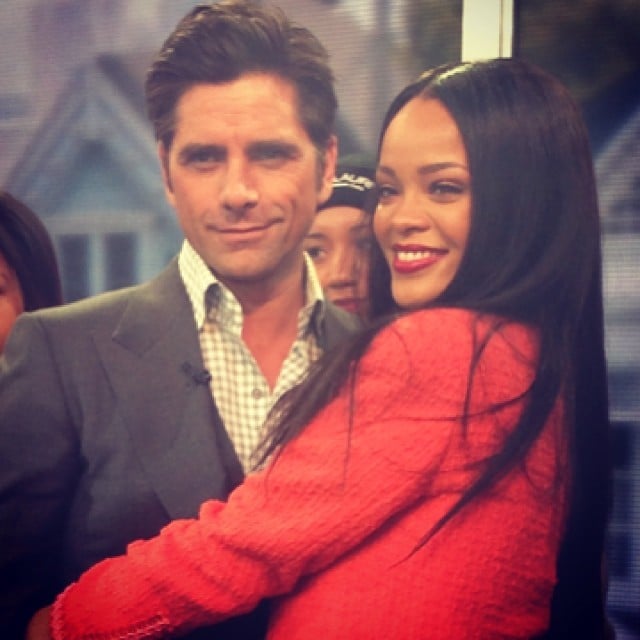 John and Rihanna [9] linked up on the GMA set.
Source: Instagram user johnstamos [10]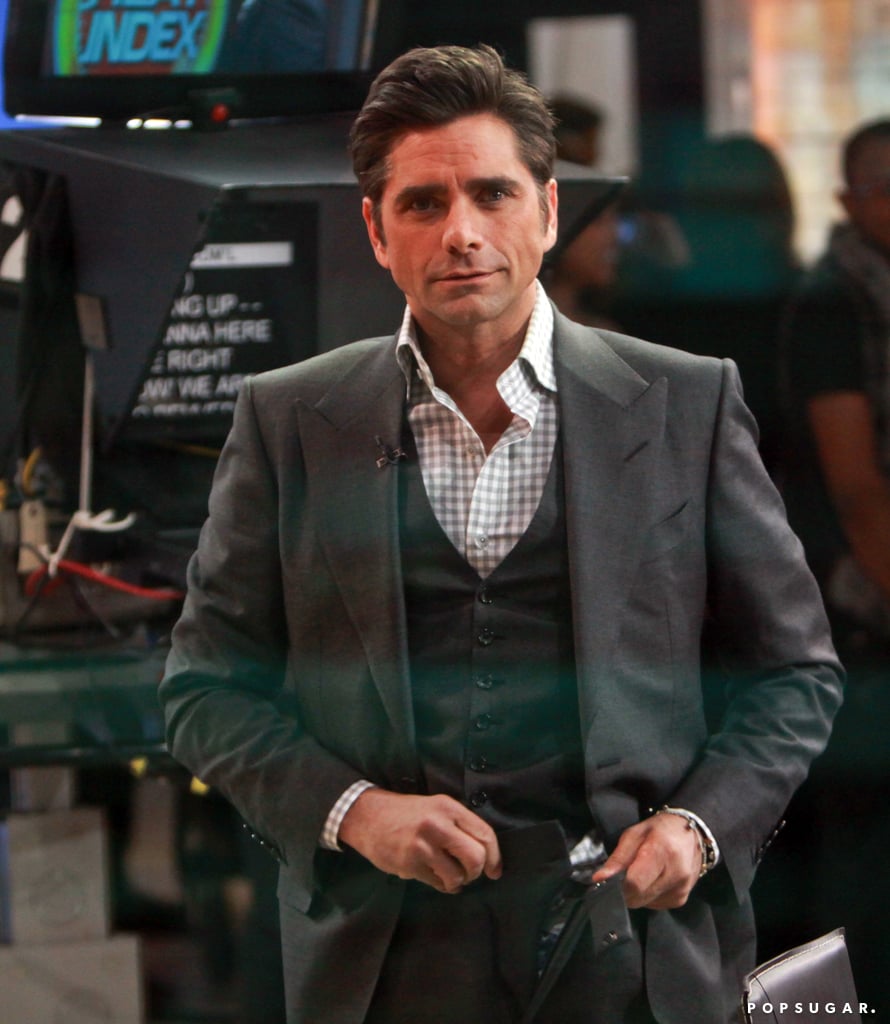 Looking to the camera, John started unzipping his pants . . .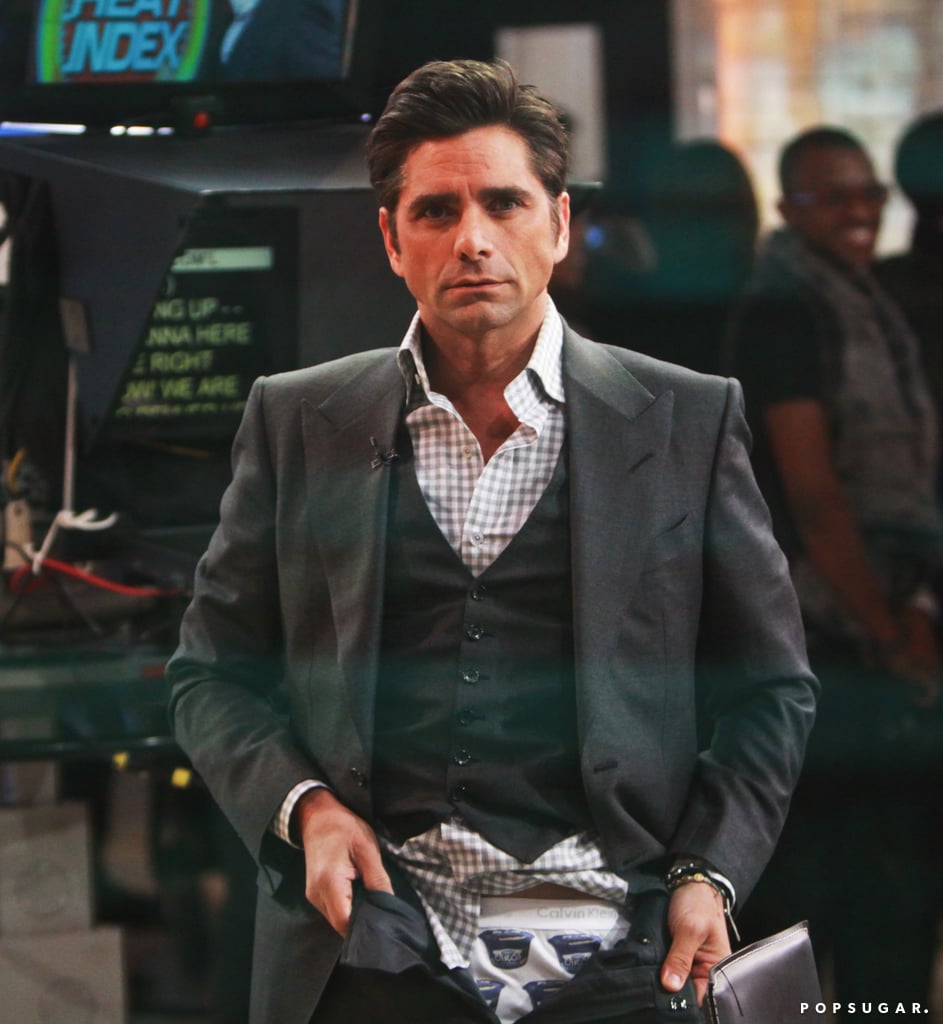 . . . Only to reveal a pair of yogurt-themed underwear. Hey, sex sells, right?