Game Day Eats: Buffalo Wings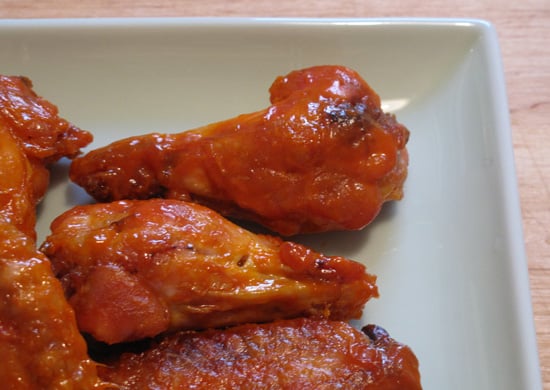 When it comes to game day eats, dips are convenient, chili is comforting, and pizza is solid, but none of them hold a candle to the reigning champion of Super Bowl snacks: fiery, vinegar-laden chicken wings.
While it's a Sunday requirement, buffalo chicken isn't the most ideal to make; even with special cooking equipment, its deep-fried preparation can be dangerous, messy, and odorous. Leave it to the king of food science, Alton Brown, to come up with an alternative cooking method for buffalo chicken.
His recipe calls for steaming, chilling, and then baking the chicken wings. It's healthier, less messy, and even my sports fanatic boyfriend can't tell the difference! For a baked version that achieves the same crispy, crackly results, keep reading.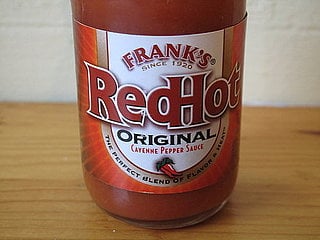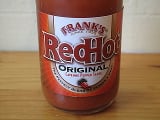 Ingredients
12 whole chicken wings
3 ounces unsalted butter
1 small clove garlic, minced
1/4 cup hot sauce (I used Frank's Red Hot)
1/2 teaspoon kosher salt
Directions
Place a 6-quart saucepan with a steamer basket and 1-inch of water in the bottom, over high heat, cover and bring to a boil.
Remove the tips of the wings and discard or save for making stock. Using kitchen shears, or a knife, separate the wings at the joint. (See how to prep wings for appetizers.) Place the wings into the steamer basket, cover, reduce the heat to medium and steam for 10 minutes. Remove the wings from the basket and carefully pat dry. Lay the wings out on a cooling rack set in a half sheet pan lined with paper towels and place in the refrigerator for 1 hour.
Preheat the oven to 425 degrees F. Replace the paper towels with parchment paper. Roast on the middle rack of the oven for 20 minutes. Turn the wings over and cook another 20 minutes or until meat is cooked through and the skin is golden brown.
While the chicken is roasting, melt the butter in a small bowl along with the garlic. Pour this along with hot sauce and salt into a bowl large enough to hold all of the chicken and stir to combine.
Remove the wings from the oven and transfer to the bowl and toss with the sauce. Serve warm.
Makes 4 appetizer servings.
Information
Category

Poultry, Appetizers

Cuisine

North American