As far as open and inspiring athletes go, when it rains, apparently it pours. Recently, multiple gay athletes have come forward to publicly speak about their sexuality, and this week, University of Massachusetts athlete Derrick Gordon joined the group as the first openly gay male NCAA Division 1 basketball player. In a statement, Gordon said, "For my whole life I've been living my life as a lie. I am telling my story so that athletes never feel like they have to hide. You can be true to yourself and play the sport that you love."
Gordon's statement comes just a year after NBA player Jason Collins publicly came out, and both men are part of a history-making group of gay athletes who have stepped forward as some of the first LGBT pro athletes in their sport. Tennis legend Billie Jean King has been a vocal member of the gay community for years, and she helped pave the ways for others, like college football star Michael Sam, who sparked new debates last year about the NFL and homophobia, as he's poised to be the first openly gay professional football player if he's picked up in the 2014 draft. Get to know the athletes who have made landmark strides for gay rights in the sporting world.
Billie Jean King
Legendary tennis player Billie Jean King was outed in 1981 [1] when her partner, Marilyn Barnett, filed a "galimony" lawsuit against her. "It was a tough time," she's since said of her coming out. "You know, I lost all my endorsements in 24 hours . . . When gay rights becomes a nonissue, the LGBT community can exhale."
More than three decades later, King continues to speak out for LGBT rights, and she praised Jason Collins when he came out this past year. "It's very, very difficult to come out when you're still actively participating in a sport," she said [2]. "It's starting to get better, and it depends on the sport, too. In tennis we've been pretty lucky, but we still don't have a gay guy coming out."
Michael Sam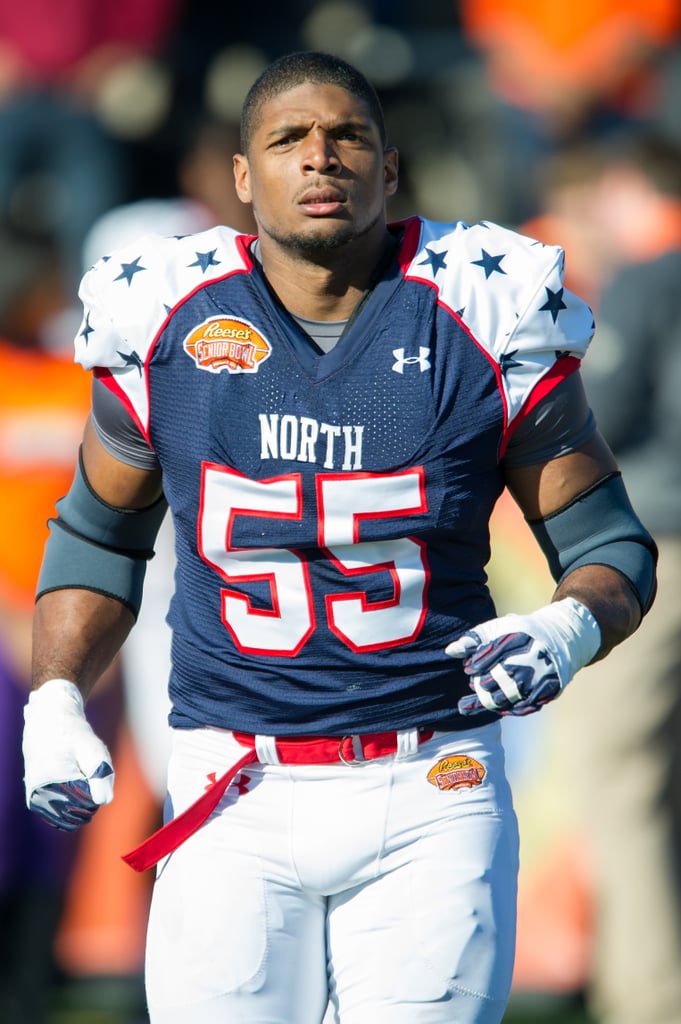 All-American football player Michael Sam publicly came out [3] in February, and if he's taken in the 2014 draft, he could be the first openly gay player in the NFL. In an interview with ESPN, he said that he's aware of the history-making opportunity, saying, "I understand how big this is. It's a big deal. No one has done this before . . . I just want to make sure I could tell my story the way I want to tell it. I just want to own my truth."
In the wake of all the buzz after Sam's coming out, Jon Stewart talked about homophobia [4] in the NFL, saying, "No pro team wants the type of controversy having a gay player is going to cause. If he had just been convicted of DUI vehicular manslaughter, or obstruction of justice in connection with a murder, or have been accused of sexual assault, or screamed the n-word at a concert, or killed a bunch of dogs and buried them in his f*cking yard, you know — NFL material." Stewart's comments went viral, as did Texas anchor Dale Hansen's take on the news [5]. Hansen said, "It wasn't that long ago when we were being told that black players couldn't play in our games because it would be uncomfortable."
Orlando Cruz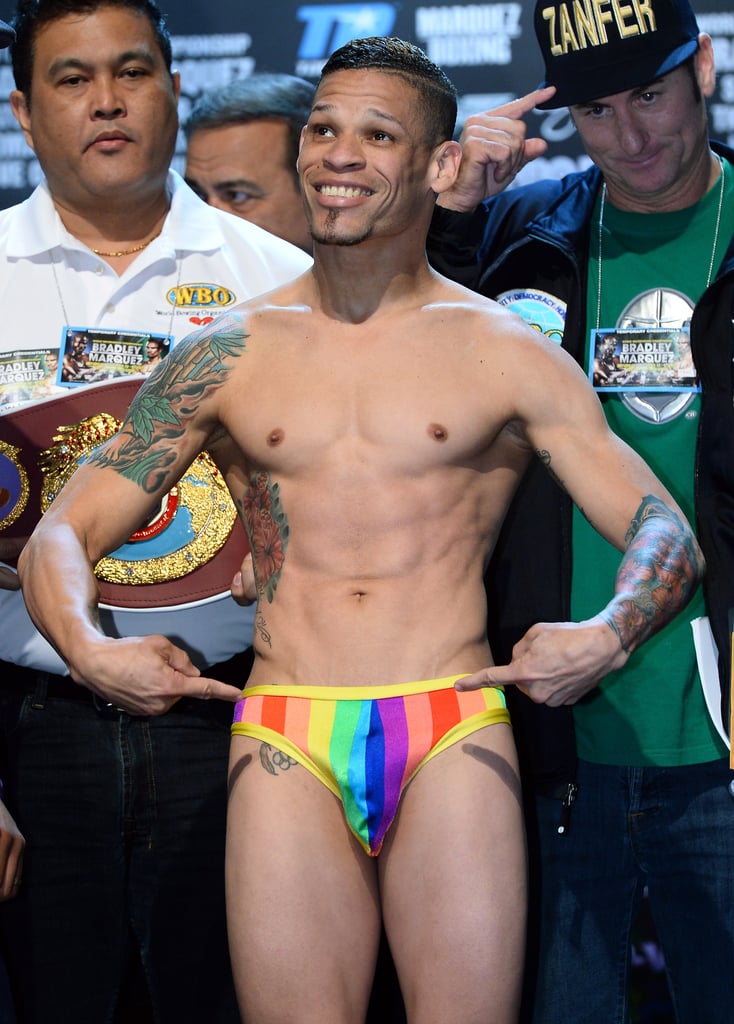 Boxer Orlando Cruz came out in October 2012, and months later, he said [6] he hoped coming out would make him a better boxer. "Until now, I have kept my personal life and my career strictly separate from each other. No one was supposed to know that I'm gay. This game of hide-and-seek was incredibly strenuous, and it took a lot of energy out of me. Now I'm hoping that I can put that energy into my training."
As far as the reactions, they were mostly positive, and Cruz said [7] that he felt the support from fans. "I had the feeling that the spectators accepted me," he said. "My opponent, the Mexican Jorge Pazos, had said beforehand that what I did outside the ring was none of his business. I think that is the right attitude."
Brittney Griner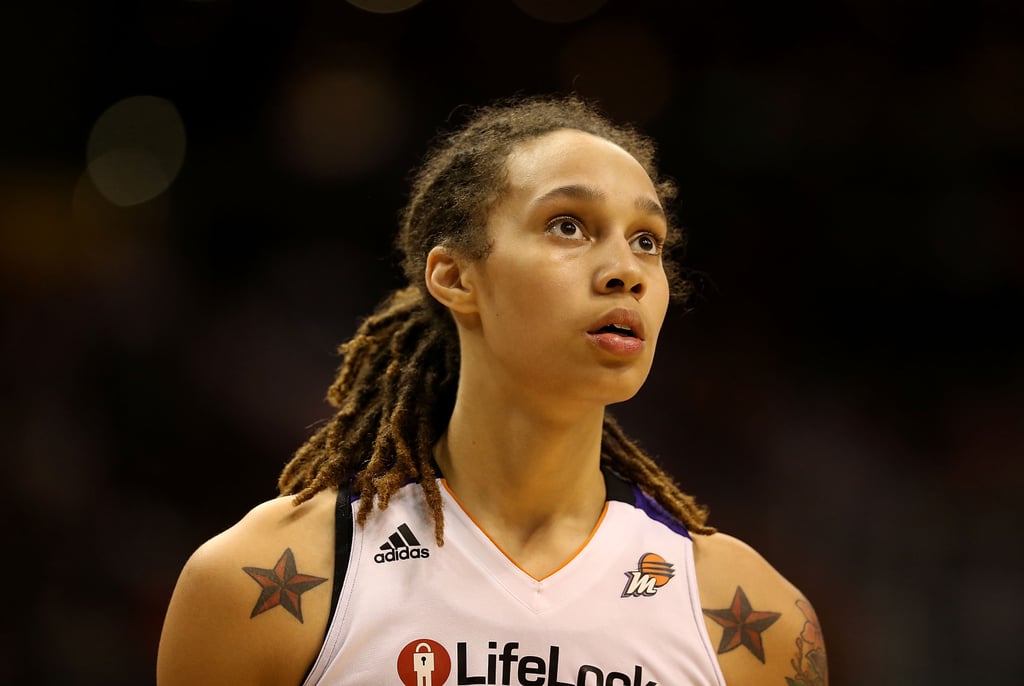 In April 2013, basketball player Brittney Griner came out [8] just two days after she was drafted as the No. 1 pick in the WNBA draft. Although she'd talked about her sexuality before, it marked the first time she'd done so publicly in interviews. Griner said [9], "It really wasn't too difficult. I wouldn't say I was hiding or anything like that. I've always been open about who I am and my sexuality. So it wasn't hard at all. If I can show that I'm out and I'm fine and everything's OK, then hopefully the younger generation will definitely feel the same way."
Billy Bean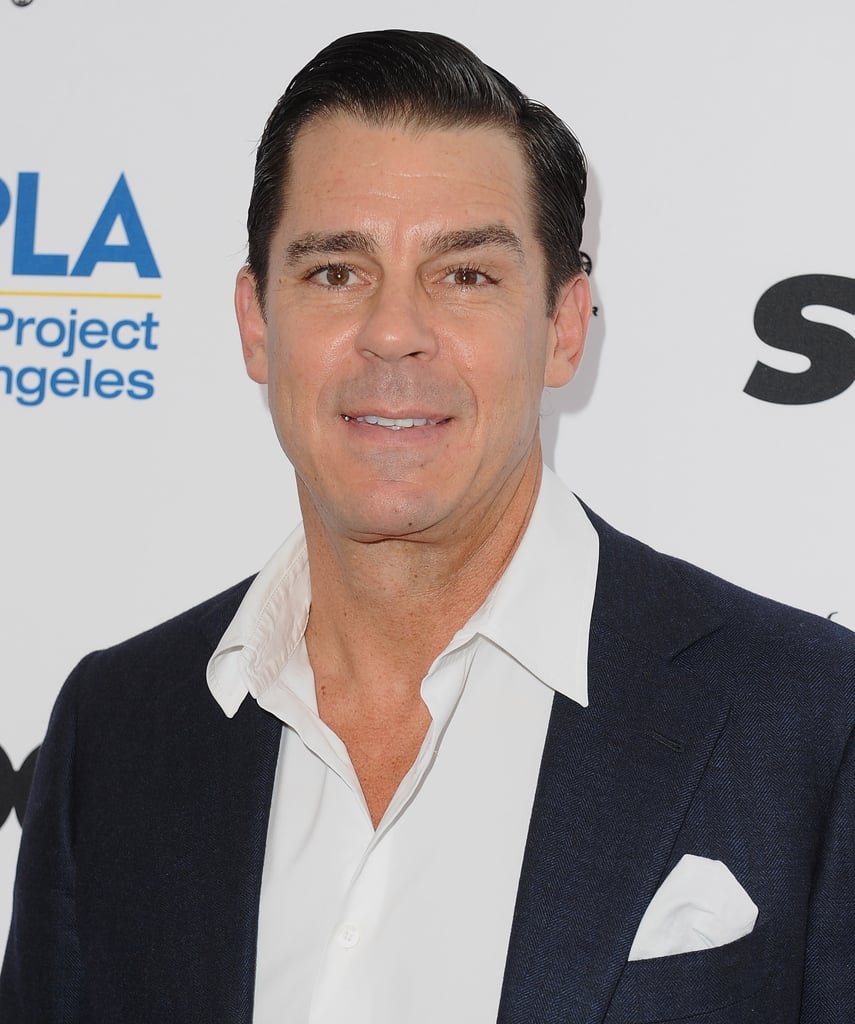 Former pro baseball player Billy Bean publicly came out in 1999 — the second Major League player to come out after Glenn Burke, the first. Bean opened up about his sexuality after he'd retired from the game, saying he chose to wait [10] because he didn't want to "embarrass what [he] held sacred — [his] family and baseball."
Megan Rapinoe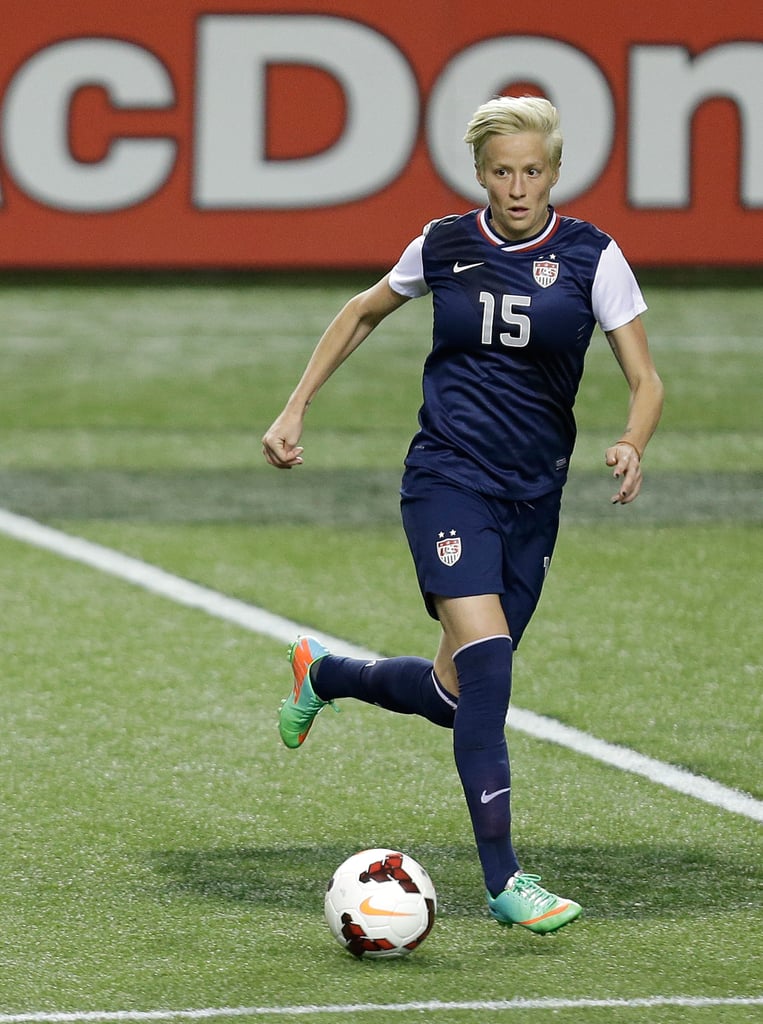 In July 2012, US Olympic soccer player Megan Rapinoe discussed her sexuality with Out [11] magazine, saying, "For the record: I am gay." She spoke candidly about support from her teammates, saying, "In female sports, if you're gay, most likely your team knows it pretty quickly. It's very open and widely supported. For males, it's not that way at all. It's sad." Following the interview, she said the reception was positive [12], saying, "It's been good. It's all been extremely positive, which makes me really happy."
John Amaechi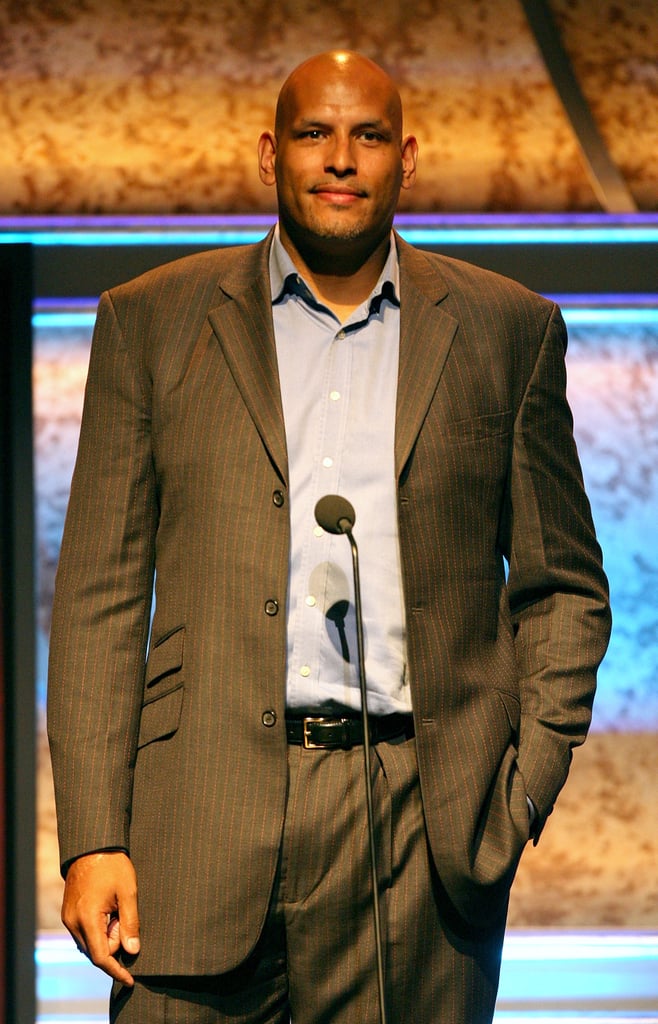 In 2007, a few years after his professional career ended, John Amaechi became the first former NBA player to openly identify himself as gay. He publicly came out and opened up about his experience as a gay athlete in his book, Man in the Middle [13]. In an interview with ESPN, Amaechi said [14] of coming out, "It''s a frightening prospect. It's terrifying. There are people for whom their entire world is based around this idea that people will look at them and when they look at them, they are NBA superstars, NBA players. And any change to that would be physiologically devastating. Emotionally devastating, financially devastating."
The reactions to Amaechi's coming out [15] were mixed in the sporting world. At the time, Shaquille O'Neal said, "I was always taught as a youngster to never judge people, so I never judge people and to each their own. If he was my teammate and people ridiculed him and jumped on him, I would probably have to protect him." For LeBron James, it was a trust issue. Following the news, James said [16], "With teammates you have to be trustworthy, and if you're gay and you're not admitting that you are, then you are not trustworthy. So that's like the number one thing as teammates — we all trust each other. You've heard of the in-room, locker-room code. What happens in the locker room stays in there. It's a trust factor, honestly. A big trust factor."
Will Sheridan
Former college basketball player Will Sheridan, who played for the Villanova Wildcats, privately came out to his teammates as a freshman in 2003, and the team knew about his sexuality throughout his college career. Later, in a 2011 interview, Sheridan publicly came out. Speaking about his experience in 2013, he said his teammates didn't treat him any differently, but his dad still struggles. Sheridan explained [17], "My dad to this day goes back and forth. He's like, 'I want you to get married.' I say, 'I can have kids.' He says, 'You need to marry a woman' — all that old-school thought. I say, 'I can get married.' At the end of the day, you don't have to support the gay community. But I'm your son. Just support me."
Jason Collins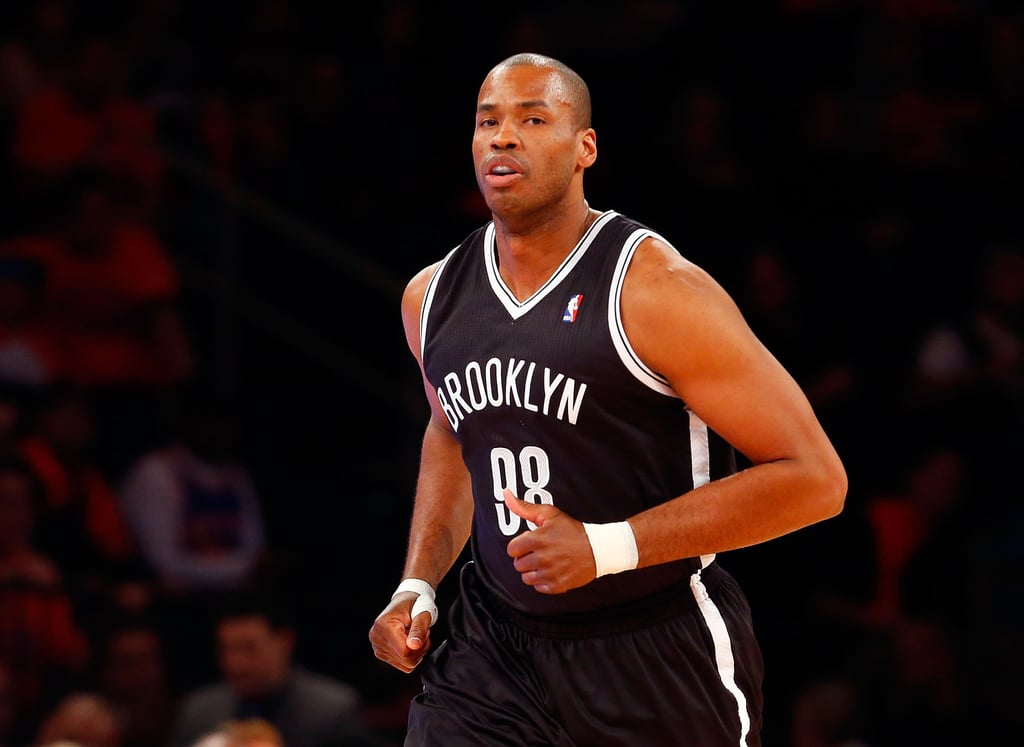 In April 2013, NBA player Jason Collins came out [18] in an issue of Sports Illustrated, and more than 100 pro athletes weighed in on the news [19], the majority of them sharing positive remarks. Fellow NBA players gave their support, with LeBron James saying [20], "I think it's very noble on his part. I think it's a strong thing to do, and I think as NBA players, we all offer him our support."
In February, as a member of the Brooklyn Nets, Collins became the first openly gay player to hit the court. That same month, Collins met with Matthew Shepard's family [21] after a game, saying, "I am very honored. I'm so fortunate to have met Matthew Shepard's parents and brother tonight."
Tom Daley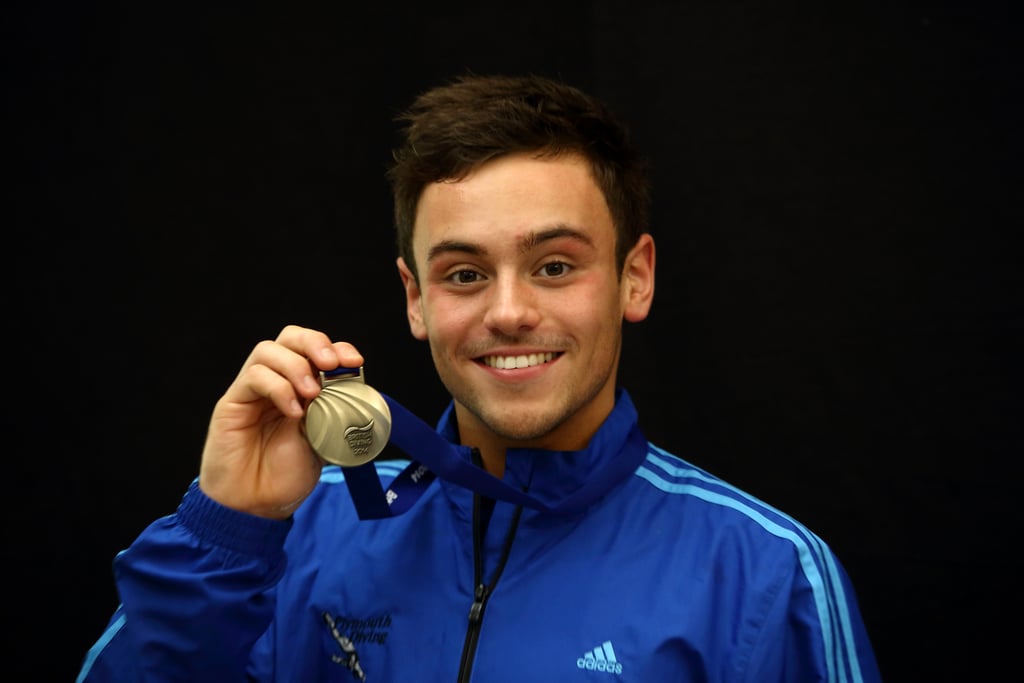 British Olympic diver Tom Daley came out [22] in a YouTube video he posted in December 2013, which now has more than 10 million views. "In Spring this year my life changed massively when I met someone, and they make me feel so happy, so safe, and everything just feels great," he said, adding, "Of course I still fancy girls, but right now I'm dating a guy, and I couldn't be happier." While some praised Daley for his candid video, there were also some negative responses on Twitter [23].
Robbie Rogers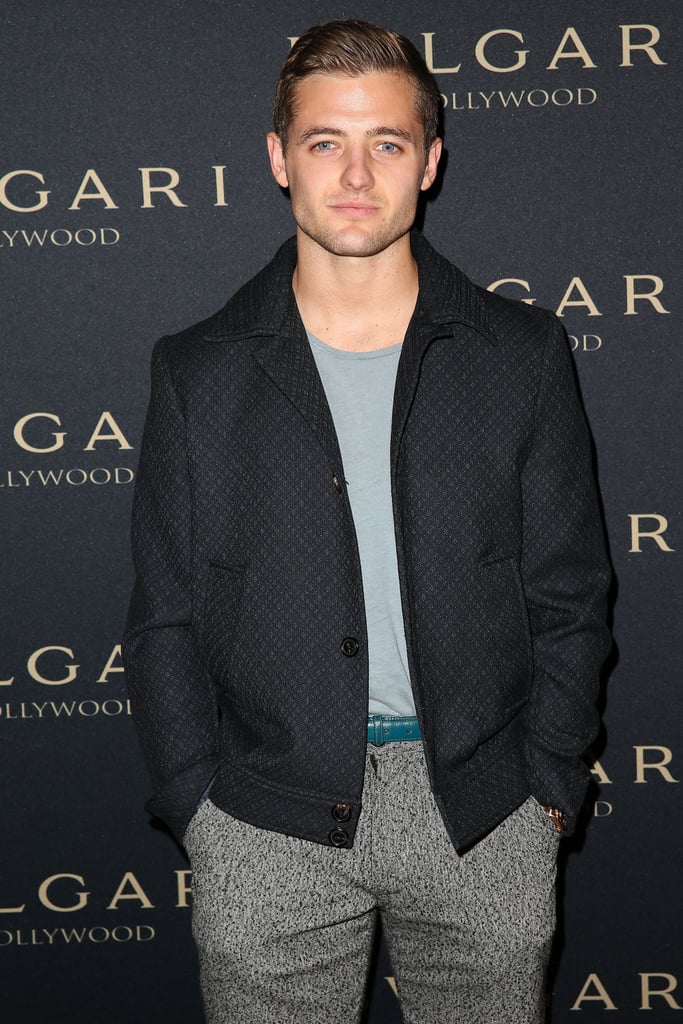 In February 2013, former pro soccer player Robbie Rogers came out [24] with a post on his website, saying, "Life is only complete when your loved ones know you. When they know your true feelings, when they know who and how you love. Life is simple when your secret is gone." In the post, he also announced his retirement from the game, adding that he needed to discover himself away from soccer.
American himself, Rogers also played for a British team, and he was the second gay soccer player in Britain to publicly come out. The first, Justin Fashanu, hung himself in 1998. Rogers, when asked what may have happened if he'd come out while still playing, replied, "I don't think I would have been able to go to training the next day." After coming out, Rogers spoke with the LGBT community [25], meeting with college students and other groups.
Kwame Harris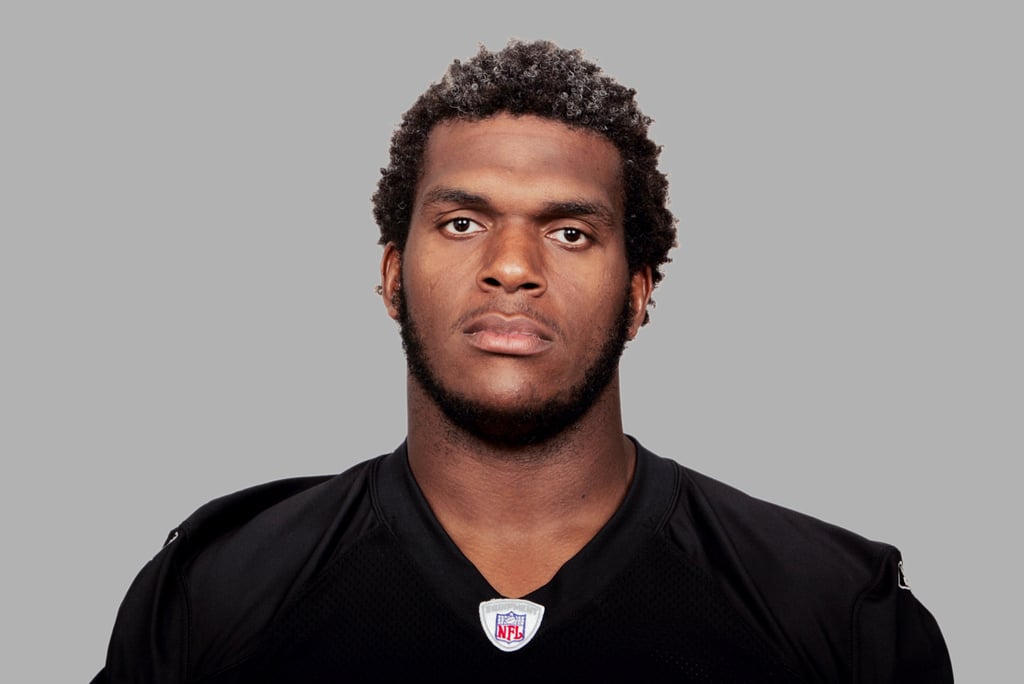 In Spring 2013, former NFL player Kwame Harris publicly spoke about his sexuality [26] for the first time in an interview with CNN. He came out to his family as a teen and says he partly chose to play at Stanford because he idealized the possibilities, saying, "I thought I'd come out to San Francisco, this haven for gay people, and I would spread my wings and everything would be great." Although he came close to coming out, he didn't — not until after he and an ex-boyfriend got in a public fistfight and his sexuality came into the media spotlight.
Since then, Harris said he's "relieved" to join the list of former athletes who have come out. "I'm just a number now, and we need to have numbers." He added, "No one was telling me not to come out, but the implicit rules are much stronger than the explicit ones — the shame implied by secrecy. I don't want other gay athletes to feel this way."
Derrick Gordon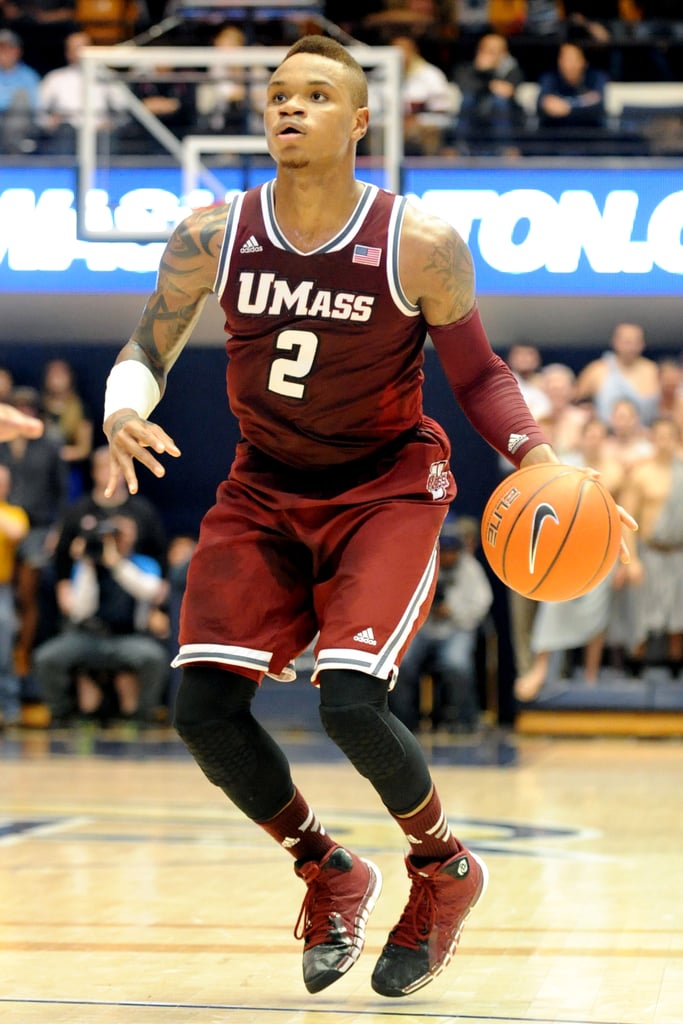 This week, University of Massachusetts basketball player Derrick Cordon came out [27], making history as the first openly gay male NCAA Division 1 basketball player. In a statement, he said, "I've always loved sports, but always felt I had to hide and be someone that I'm not." In an interview with OutSports [28], Gordon said he'd been struggling with teasing from teammates, and after he spoke with them about it, there "wasn't a dry eye in the room." Now he wants to help other LGBT athletes, saying he wants to "give kids some courage" and a role model to look up to.