Ghost Rider: Spirit of Vengeance >> Post Apocalyptic Review
Ghost Rider: Spirit of Vengeance >> Post Apocalyptic Review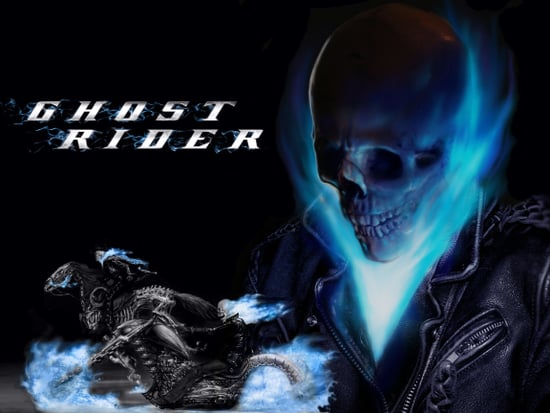 E- value: 8 /10
Plot: 7.5 /10
Acting: 8/10(Nicholas Cage), 7.5(Idris Elba & Fergus Riordan), 7(for other cast)
The story follows Johnny Blaze (Cage) isolates himself in a secluded spot somewhere in Eastern Europe as a part of his plan to outrun from the ghost inside of him. Not long then, a priest-warrior, Moreau (Idris Elba) who is sent by the nearest church tracks Blaze down and seeks for his help to protect a boy, Danny (Fergus Riordan) who is being hunted by the Devil.
Blaze reluctantly to help at first, but changes his mind when Moreau offers something for him in return.
That is to break the curse of what Blaze is dying for in order to free his soul forever…..
Frankly, I think it is pretty kind of cynic for some movie-critics in relativity with the premiere show to think of the plot is far from fetch. Considering the genre of this movie which is apparently one commercialized action thriller apocalyptic flick, who even cares that the plot at its core is as thicker as Davinci Code? Quite in contrary, I think that this movie proves one successful well-balanced up directional films by Mark Neveldine and Brian Taylor in between story-plots and entertainment values and also not to mention, one mind-blower to wrap up the whole!
Oh yeah, the shooting location at Eastern Europe is such a perfect choice and works out as a leverage for rocking-gothic action choreography from start till the end.
This movie has its moments on every scene, but the only scene I feel could have been better is the ritual of the Devil's essence transfer towards the end that seems a little too brief. On the other side, there are some scenes which are surprisingly funny in the good way; tagged along with LMAO scriptlines.
CGI and the visual effects at its whole are exceptionally surreal especially on what happens on those Vaticans after Carrigan's (Johnny Whitworth) attack at the canyon.
While it feels good to see Cage back in action, but at the same time, I have to admit that the ghost that possesses him makes enough scoops to smite me. Sharing the limelight is the fresh face, Fergus Riordan as Danny, the young child who is caught up in the centre of demons' conspiracy. This boy particularly I think he has the great potential being an actor; most likely the smart and rebellious type of character (eg.: the role of the son of Sarah Connor Terminator)
Overall, don't ever miss this show regardless you're the follower of Ghost Rider or not.
Time to raise the hell!