Girls leggings line: Create what you want!
NEW GIRLS LEGGINGS LINE WITH A PURPOSE!
Create what you want at: www.polkadotwhat.com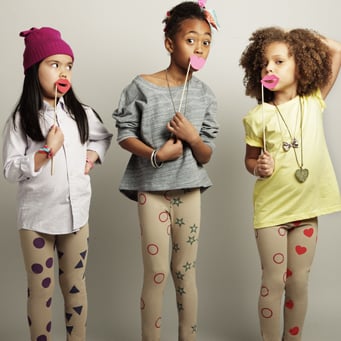 Polkadot What leggings are proudly made in the USA. The goal of the brand is to build creativity, confidence and self-esteem by empowering young girls, ages 2 to 10 years old, to create what they want and express their individual personality through interactive design. We have taken a popular, versatile and comfortable clothing item - leggings - and turned it into a fun and interactive design piece with positive messages. We want to make clothing that is fun, stylish, comfortable, bold, inspiring and empowering.
For every one creation and purchase of a pair of Polkadot What leggings, $1 will be donated to provide two school lunches to two children in South Africa through the Lunchbox Fund - a non-profit organization that provides daily meals to impoverished school children in South Africa.
Create what you want at: www.polkadotwhat.com