Tom Brady [1] and the Patriots lost the AFC Championship game against the Denver Broncos on Sunday, and while his 2014 Super Bowl dreams are over, we're thinking he's still got plenty to smile about. The Broncos may have the chance at a Super Bowl ring this year, but there's one thing Tom's got that they don't — Gisele Bündchen! Tom's supermodel wife may not even like football [2], but that doesn't really matter when she's in a bikini. Scroll down for 21 of Gisele's hottest bikini shots — if these don't make you stop feeling bad about Brady's tough loss, we don't know what will!
Source: Bauer-Griffin Online [3]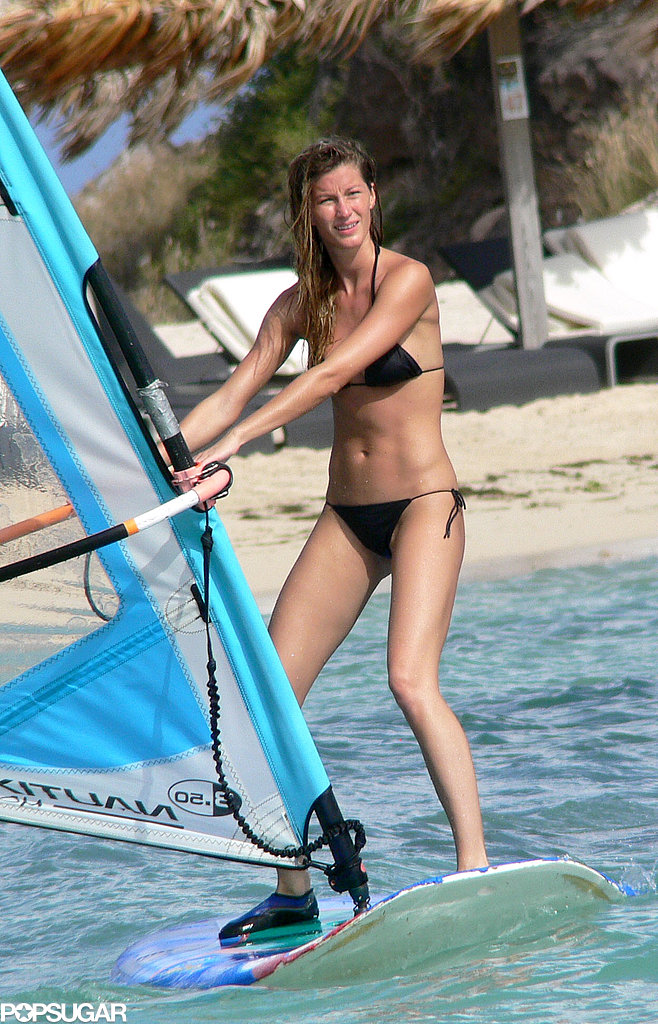 Gisele tried her hand at wind surfing during a December 2006 trip to St. Barts.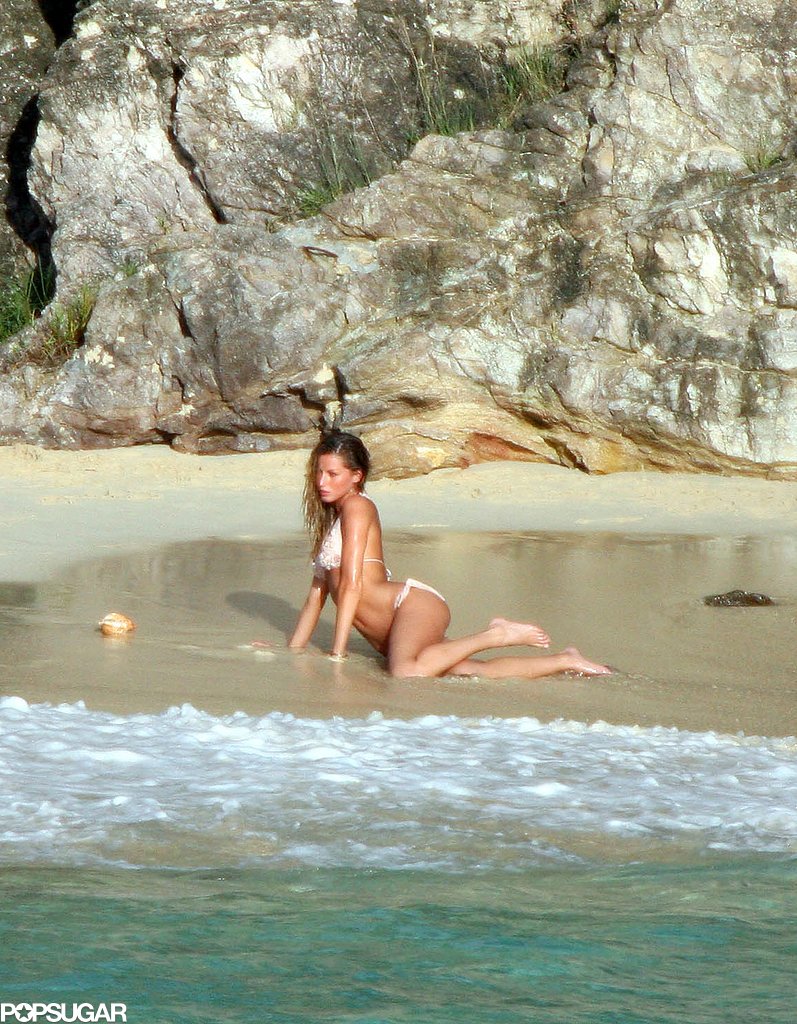 Gisele lounged in the sand in a white bikini during a December 2006 photo shoot in St. Barts.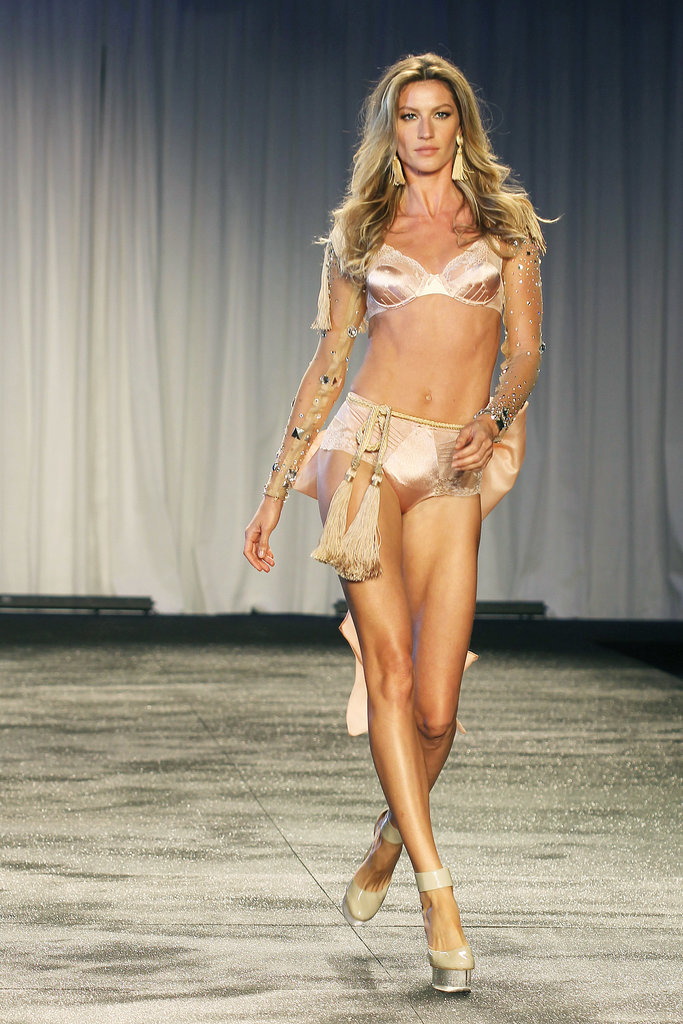 And sported an over-the-top getup for a lingerie fashion show in Sao Paulo, Brazil, in May 2011.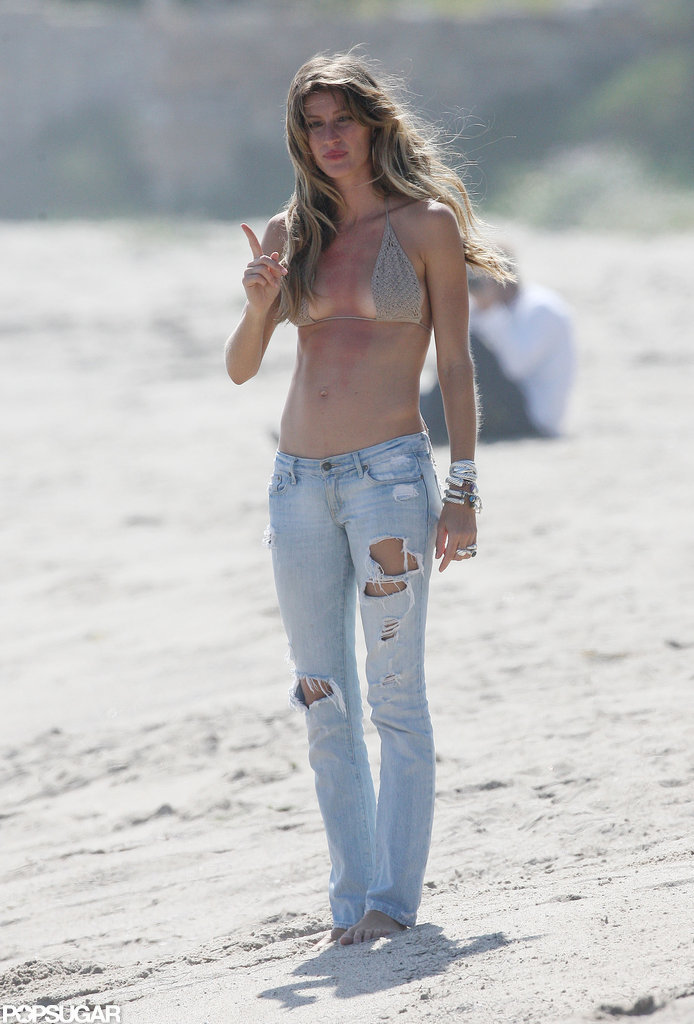 Gisele filmed a commercial in her bikini top and jeans on the beaches of Malibu in May 2012.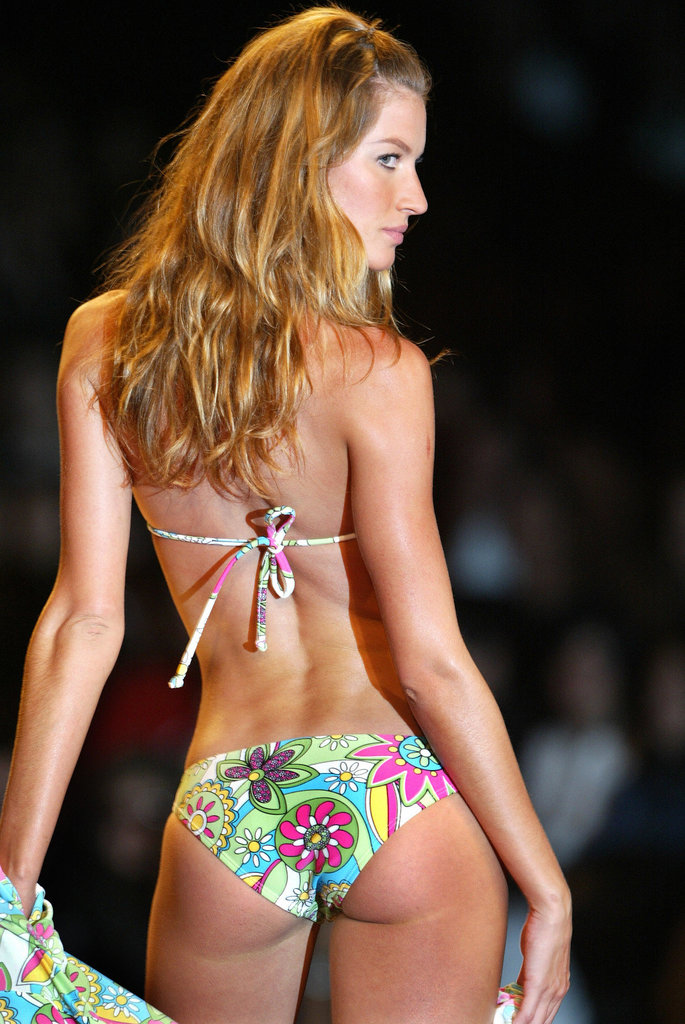 Gisele walked the runway in a colorful printed two-piece during Sao Paulo Fashion Week in June 2003.
She played fetch with dogs during a day in Malibu in July 2006.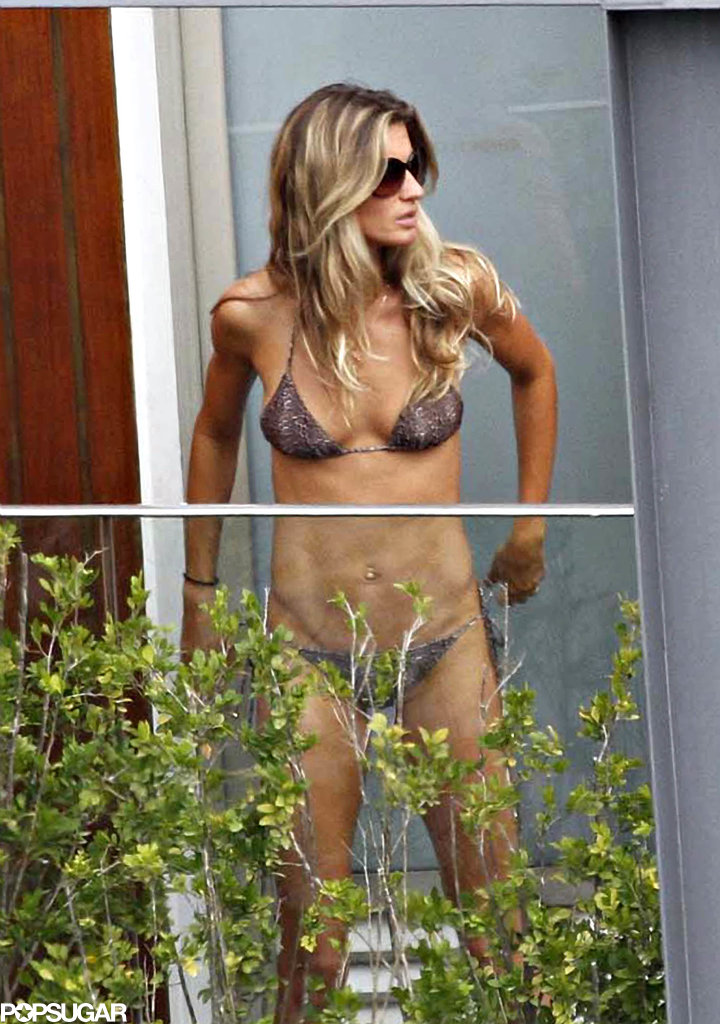 She stepped out in a bikini during her March 2011 trip to Brazil.
Gisele showed off her backside in a bikini while on vacation with husband Tom Brady [4] in Mexico in May 2011.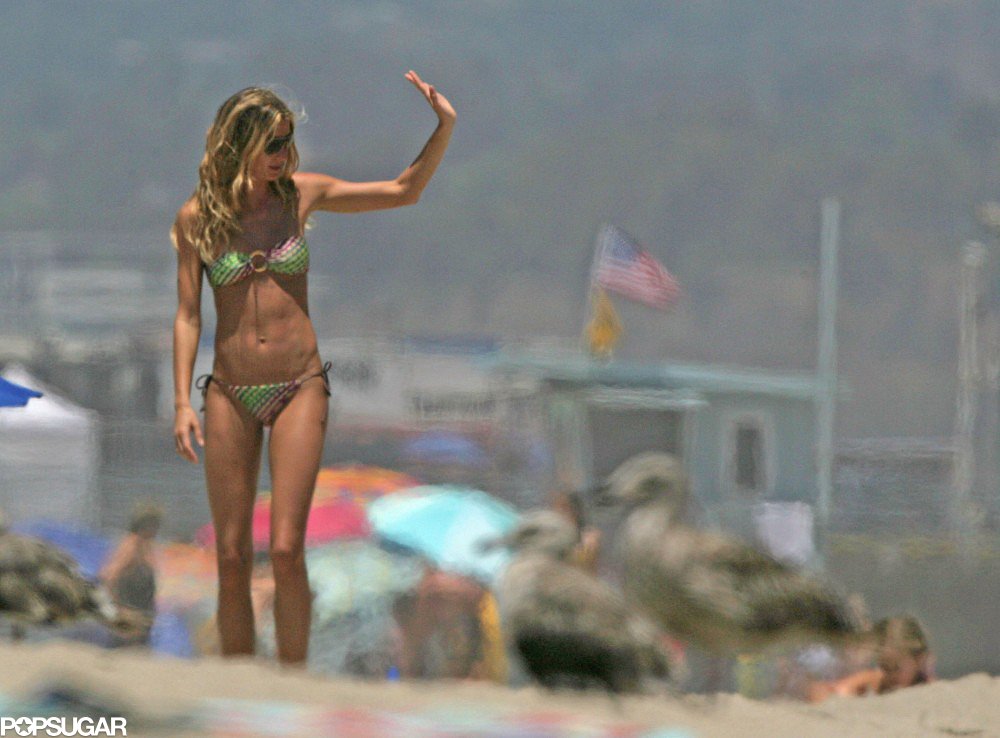 She rocked a tiny two-piece in Santa Monica back in July 2006.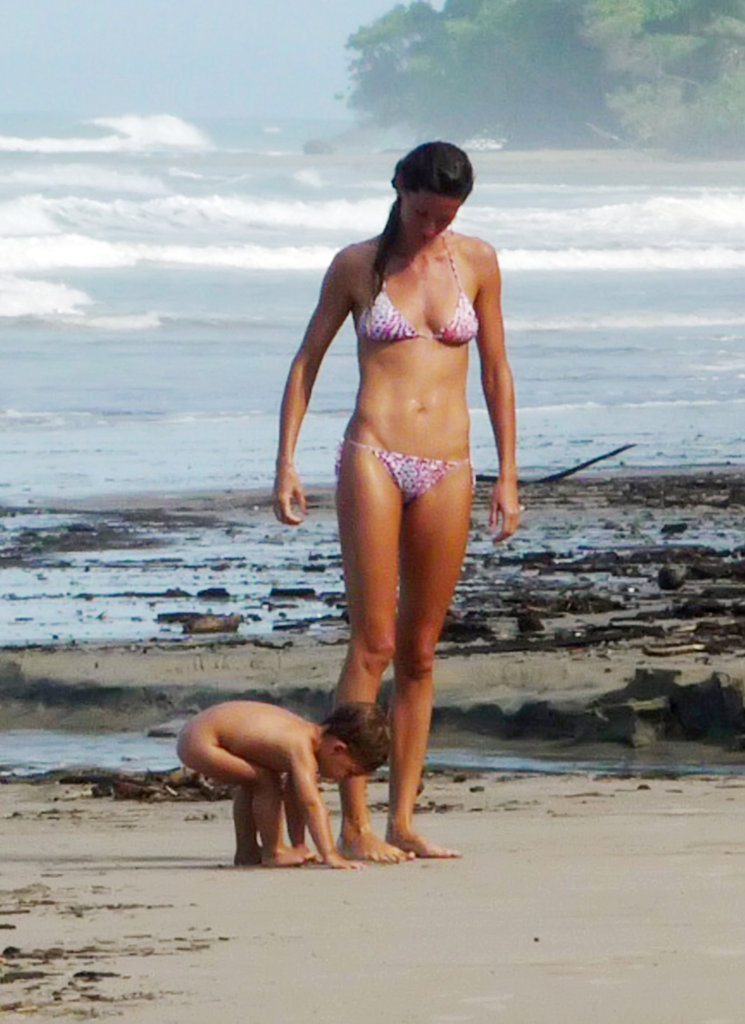 She and her son Ben spent a day on the beach during a trip to Costa Rica in August 2011.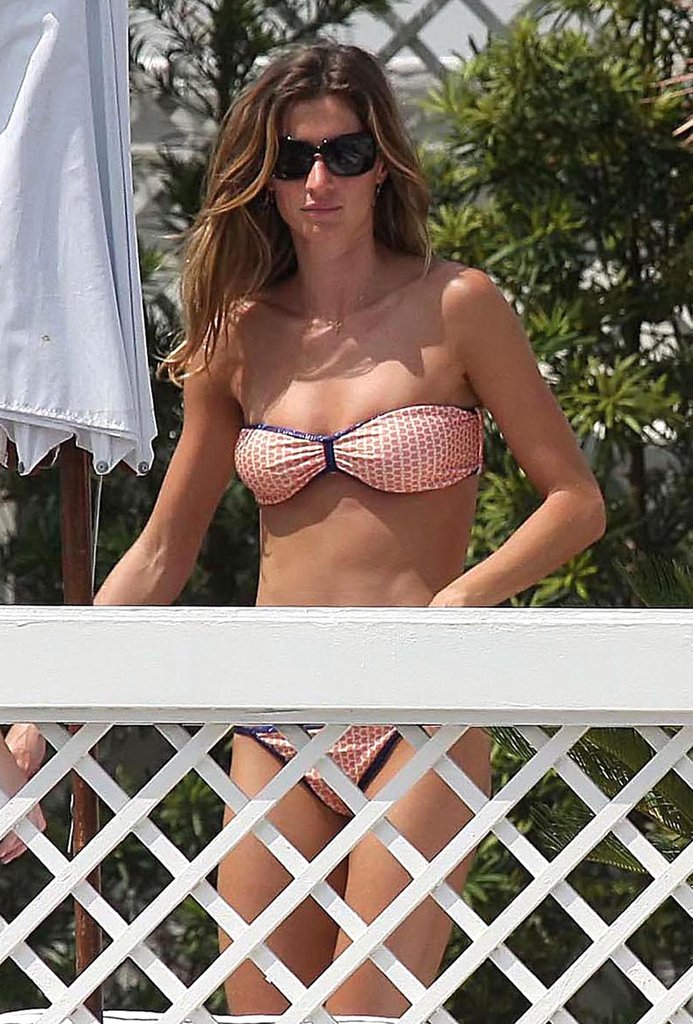 Gisele enjoyed the sun in a bikini while hanging with pals in Brazil in February 2009.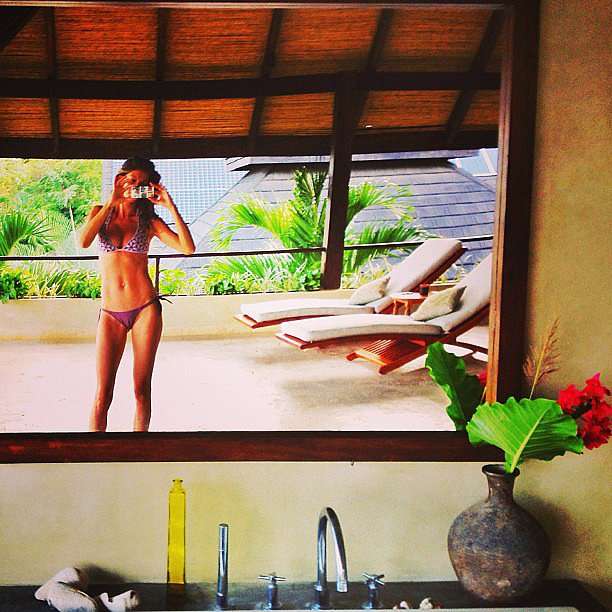 Gisele snapped a bikini-clad selfie in May 2013.
Source: Instagram user giseleofficial [5]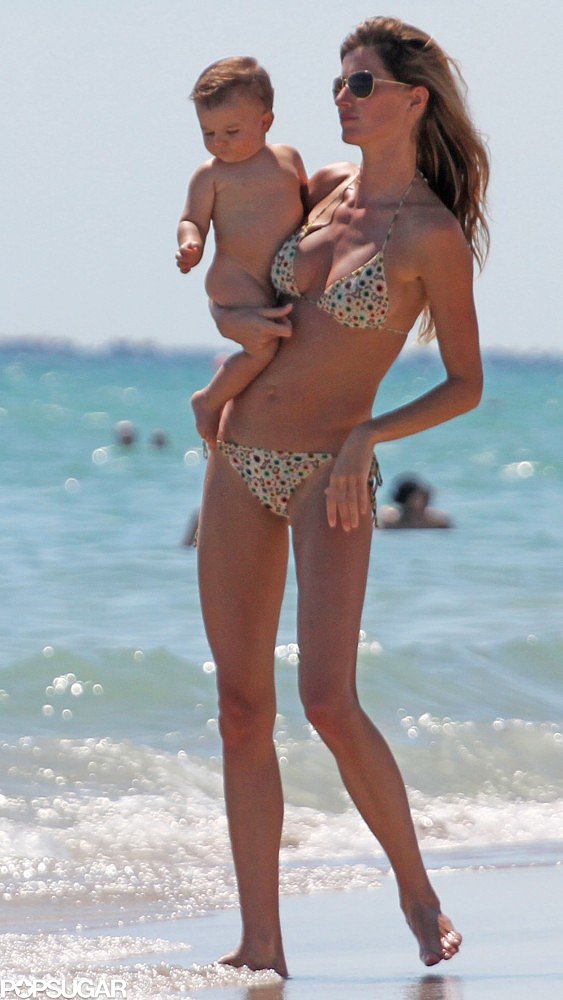 She threw on a bikini for a Miami beach day with her son Benjamin in October 2010.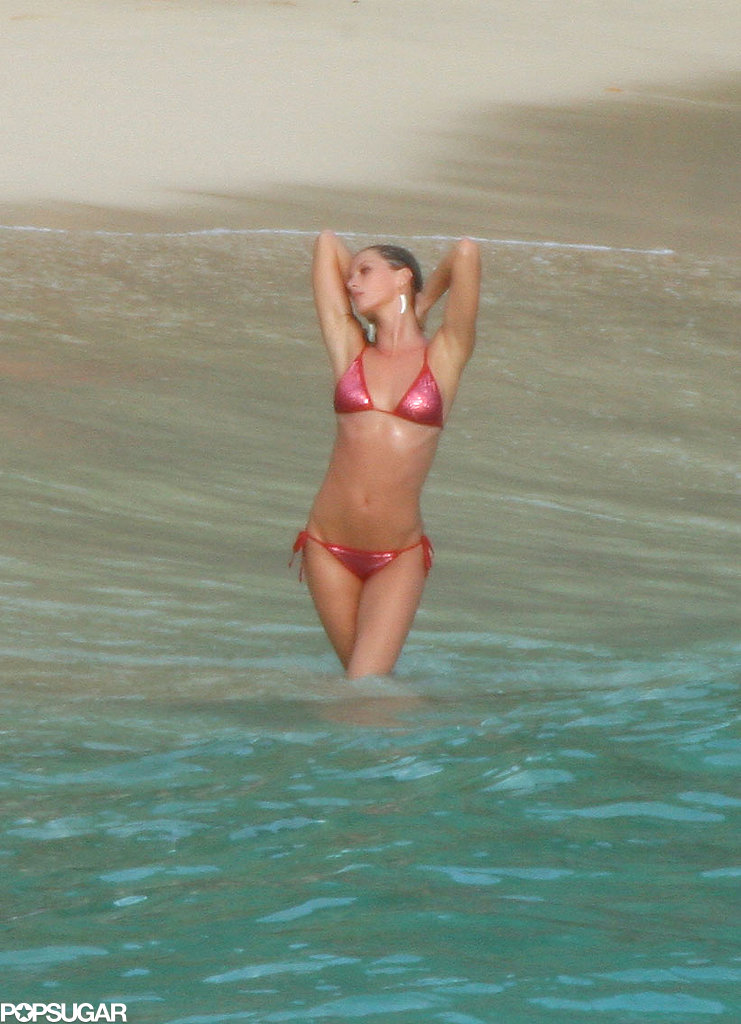 She posed for cameras in a pink bikini for a Victoria's Secret shoot in St. Barth back in December 2006.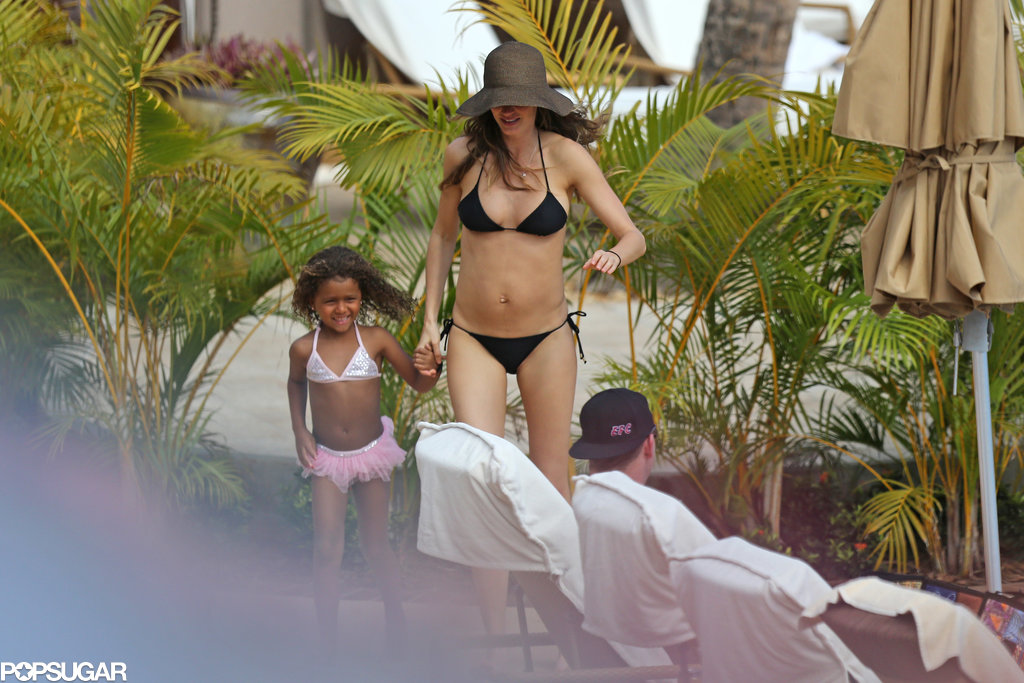 She showed off her postbaby bikini body while hanging in Hawaii with friends in February 2013.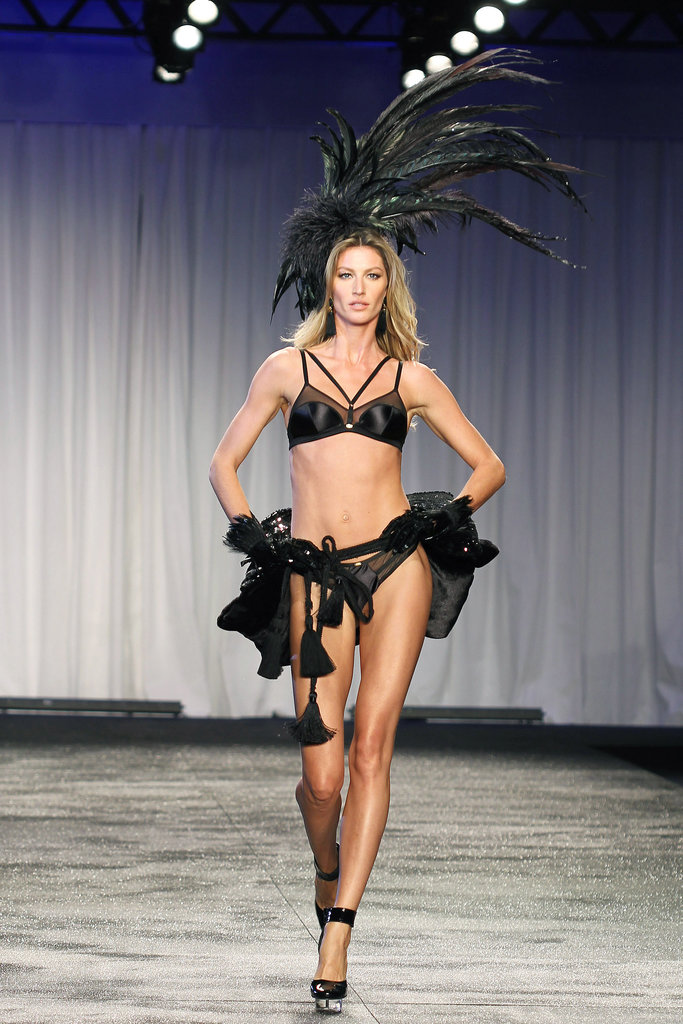 Gisele hit the runway in a skimpy outfit in May 2011.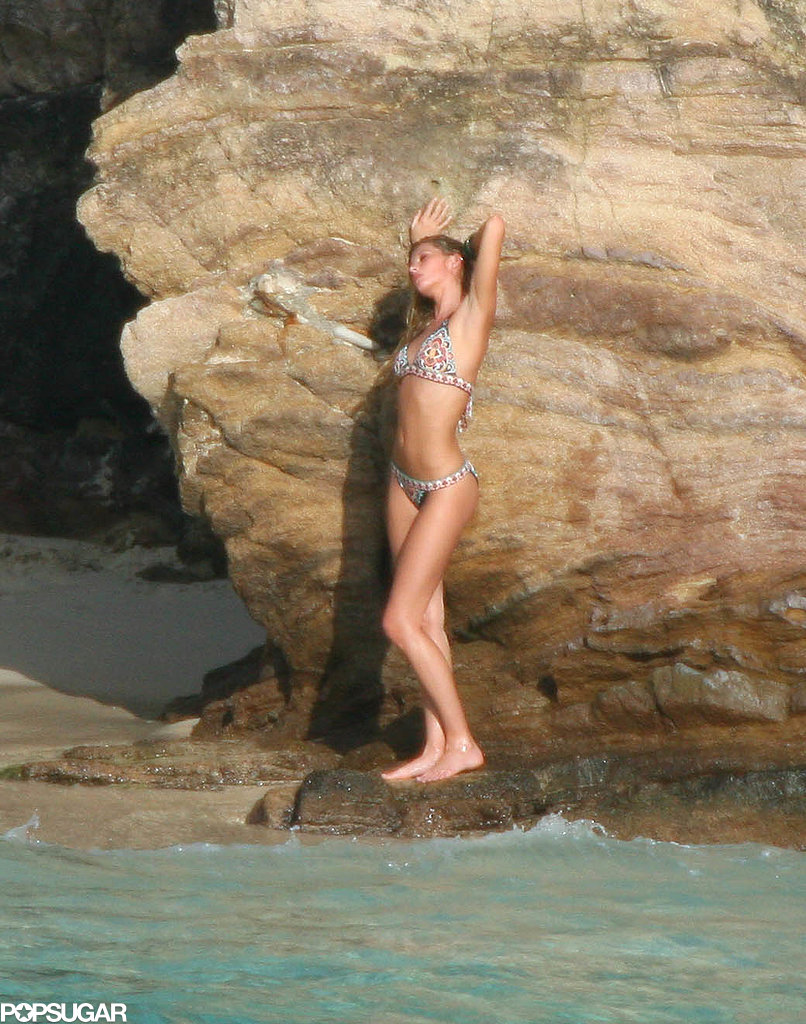 In December 2006, Gisele showed off her figure on the beach in St. Barts.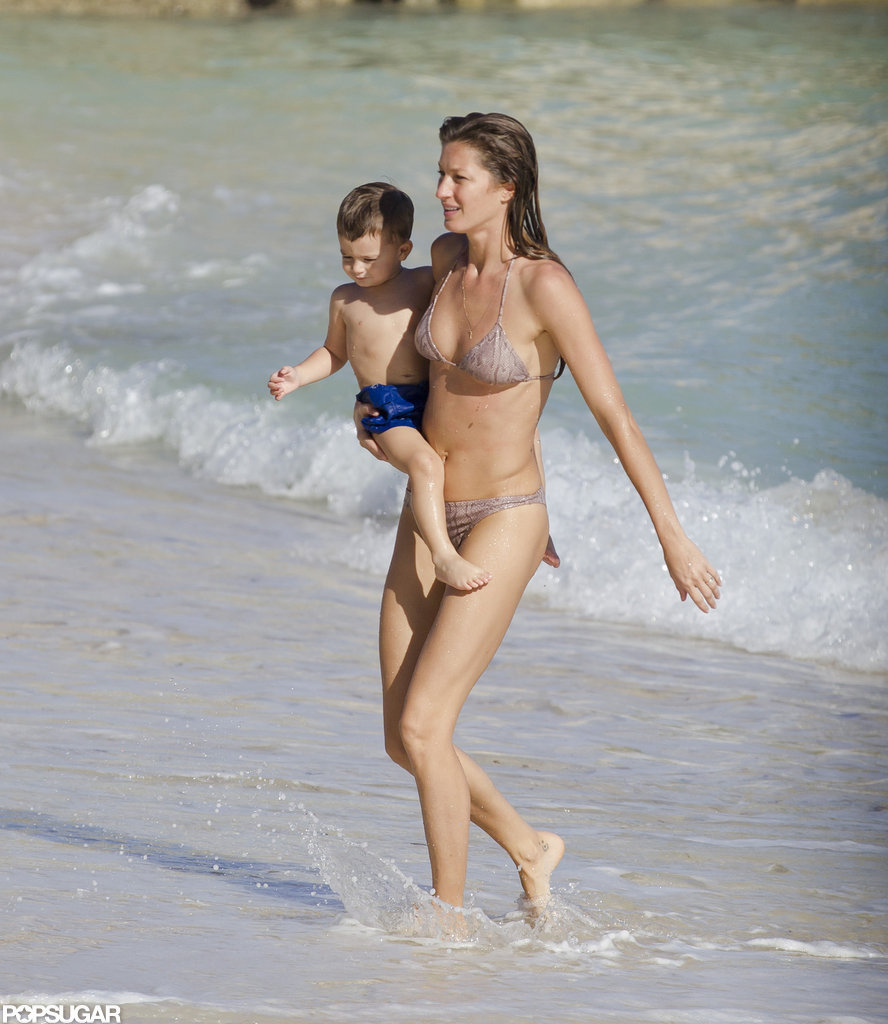 She and her adorable son, Ben, hit the ocean during a trip to the Caribbean in October 2011.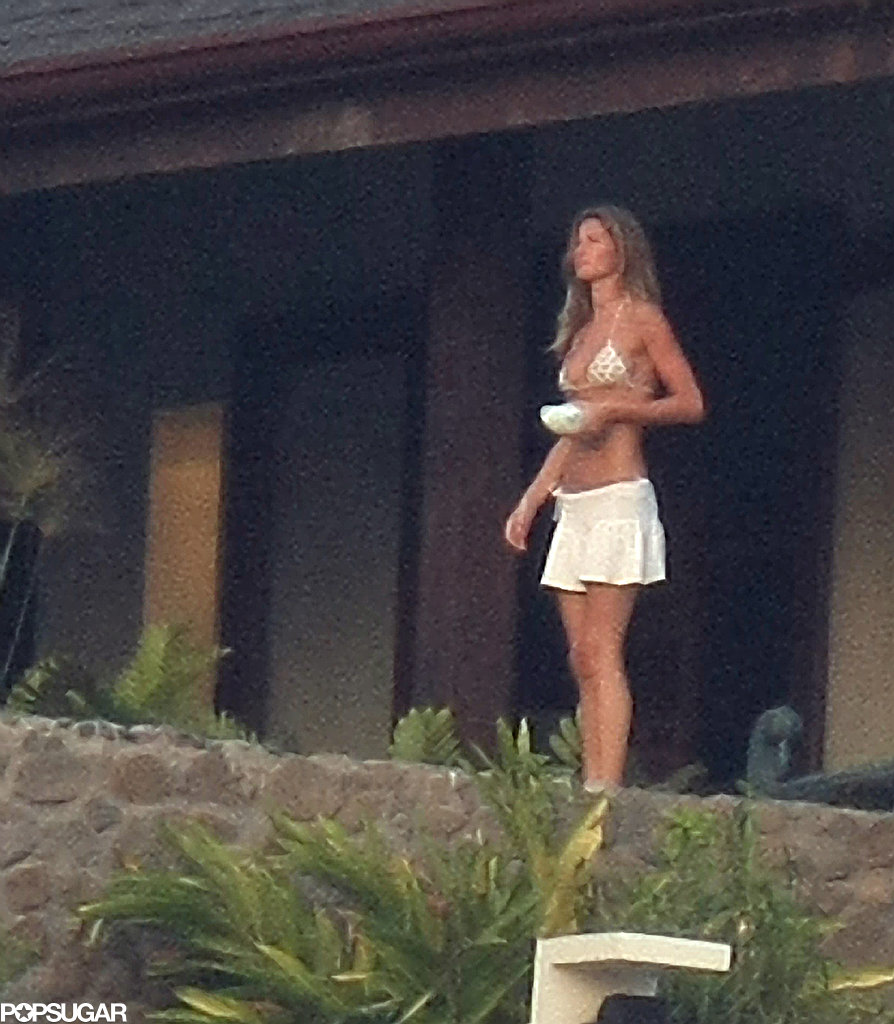 Gisele stepped outside in a white bikini top before her Costa Rica wedding [6] with Tom Brady [7] in April 2009.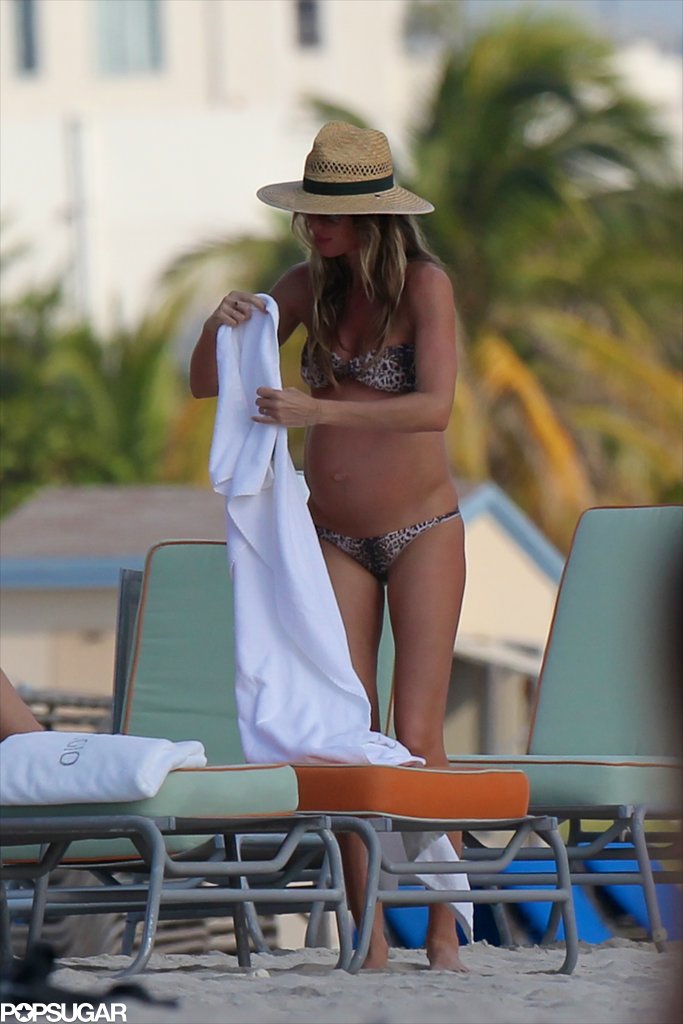 Gisele bared her baby bump in an animal-print bikini during a day on the beach in Miami in November 2012.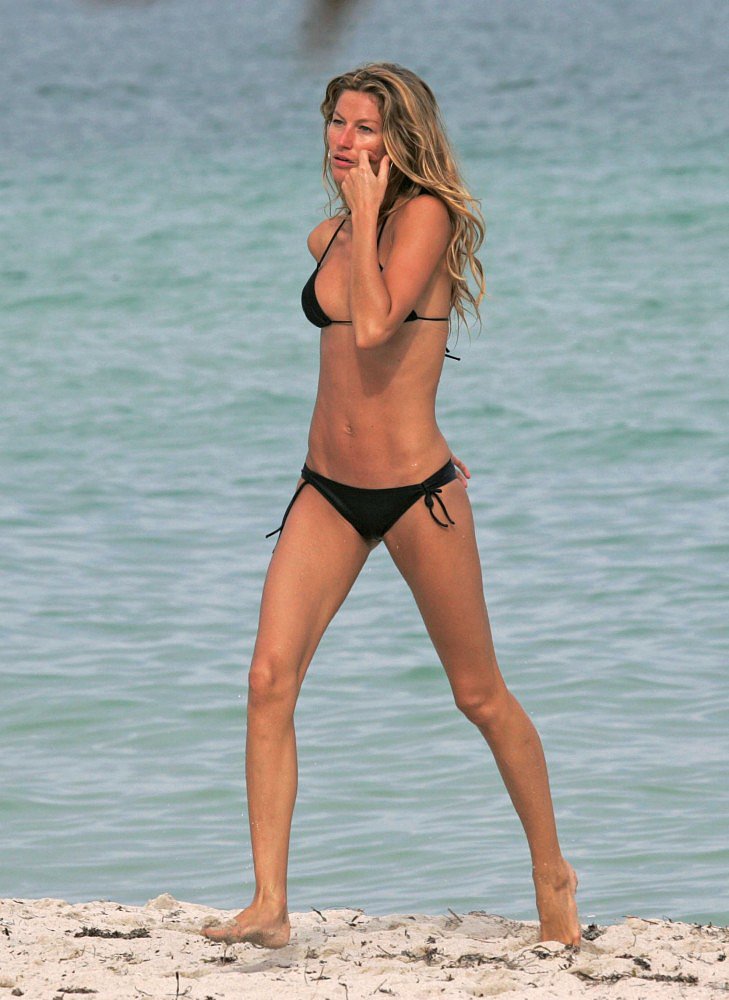 She hit the beach in a black bikini in Miami in October 2007.