Gisele Bündchen may have retired from the runway in April [1], but it's a safe bet that the Brazilian bombshell will continue to work a two-piece like it's her job. In the years that she's been in the spotlight, Gisele has modeled bikinis both for the cameras and during her own vacations, making even family trips look runway-worthy. She's still not shy about showing off her famous physique and has taken to Instagram to share more than a few sexy snaps [2]. Keep reading to see the supermodel mom, who turned 35 on Monday, in all her bikini glory!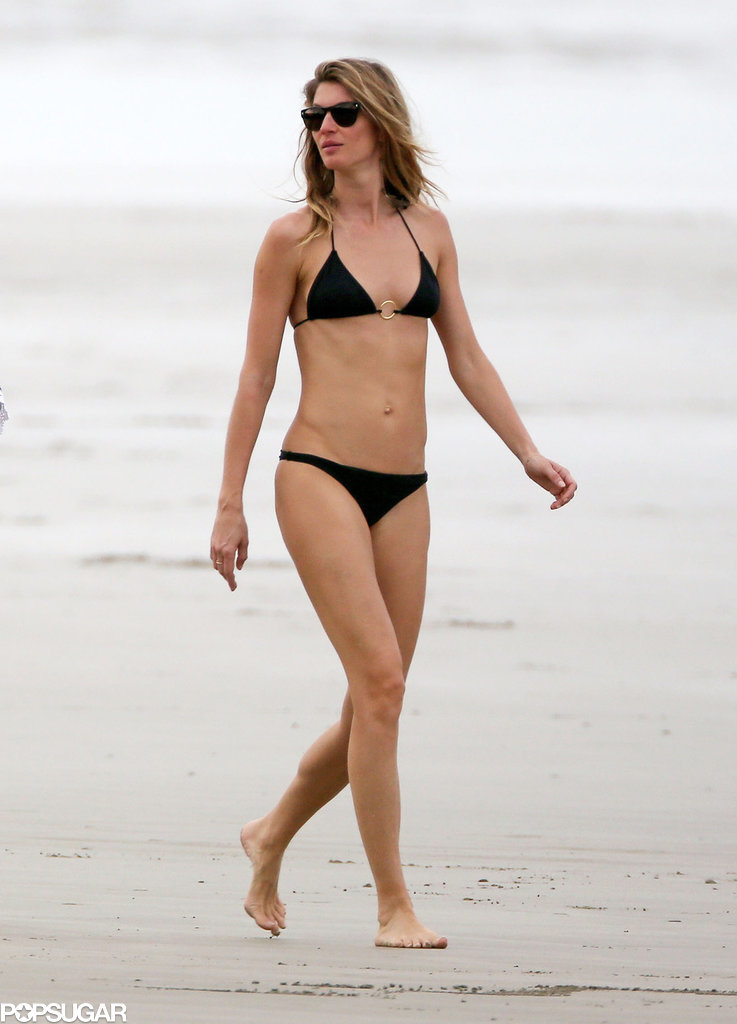 She hit the beach in a bikini during a December 2014 Costa Rica vacation.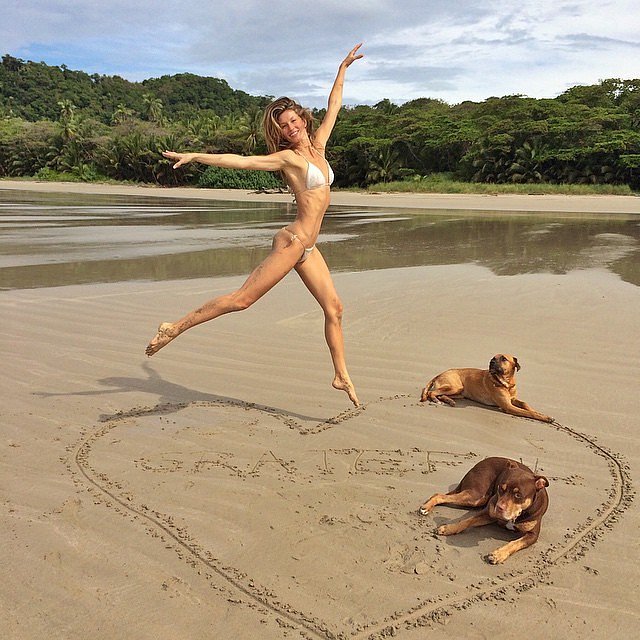 She jumped for joy in her bikini during a March 2015 trip.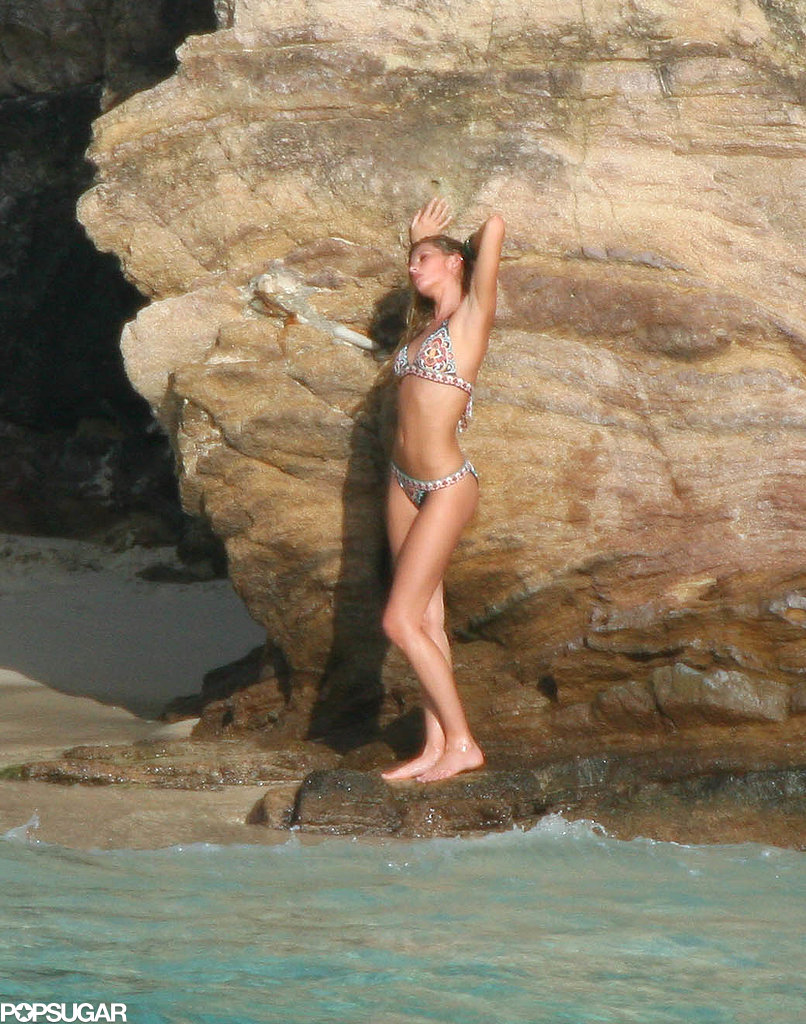 In December 2006, Gisele showed off her figure on the beach in St. Barts.
She stepped out in a bikini during her March 2011 trip to Brazil.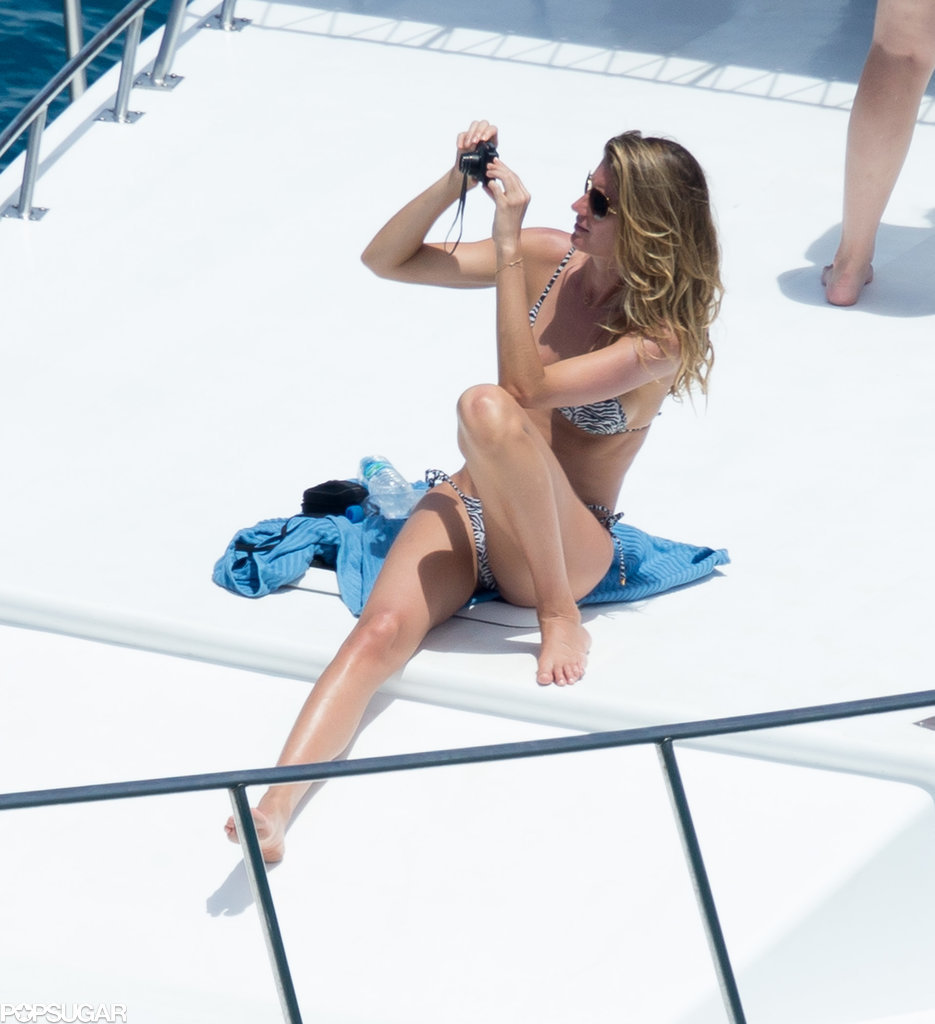 She donned a zebra-print bikini in Brazil in April 2014.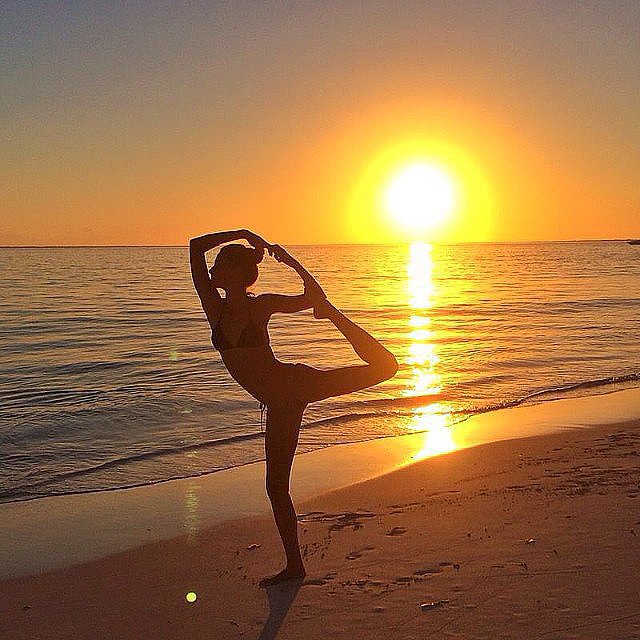 Gisele struck a yoga pose [3] in March 2014.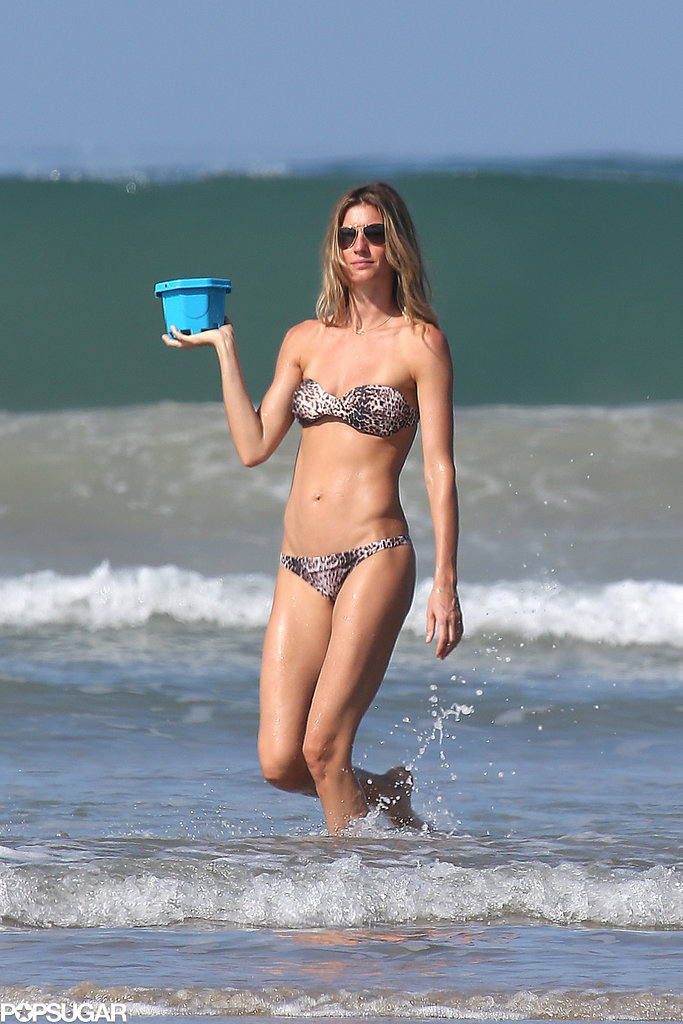 Gisele's toned abs were front and center when she hit the beach in Costa Rica in March 2014.
A few days before turning 33 in July 2014, Gisele shared this sunny snap on Instagram, writing, "Finally on vacation!"
She tried her hand at windsurfing during a December 2006 trip to St. Barts.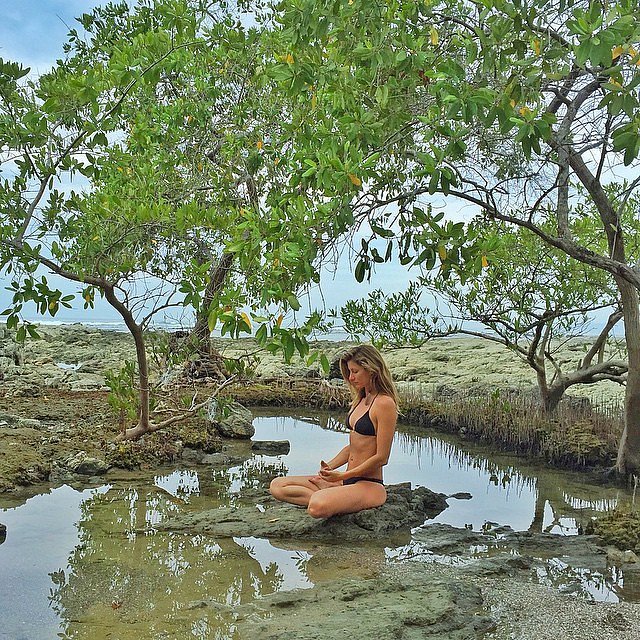 She shared a thoughtful bikini snap on Instagram in June 2015.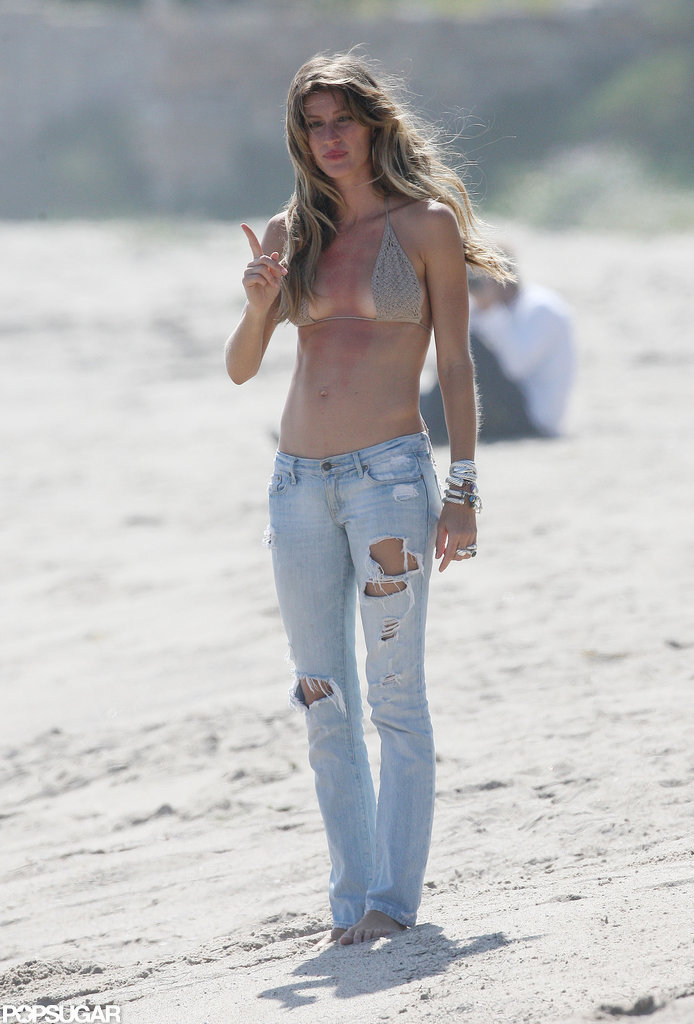 Gisele filmed a commercial in her bikini top and jeans on the beaches of Malibu, CA, in May 2012.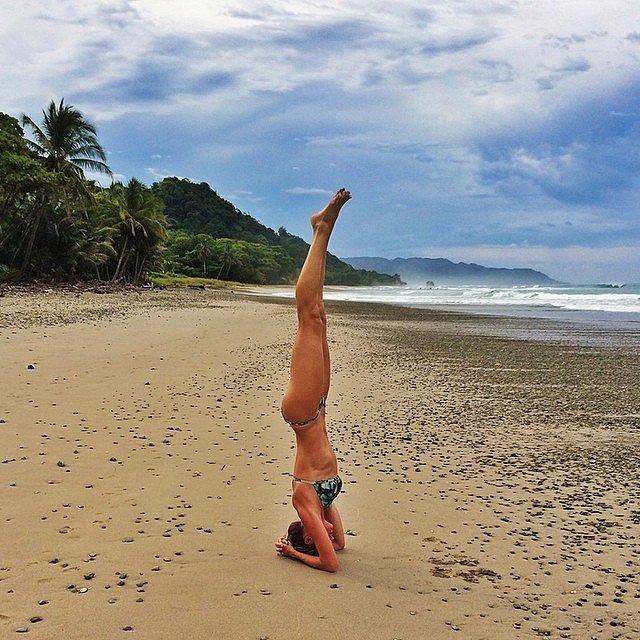 Gisele showed off her skills on the beach in August 2014.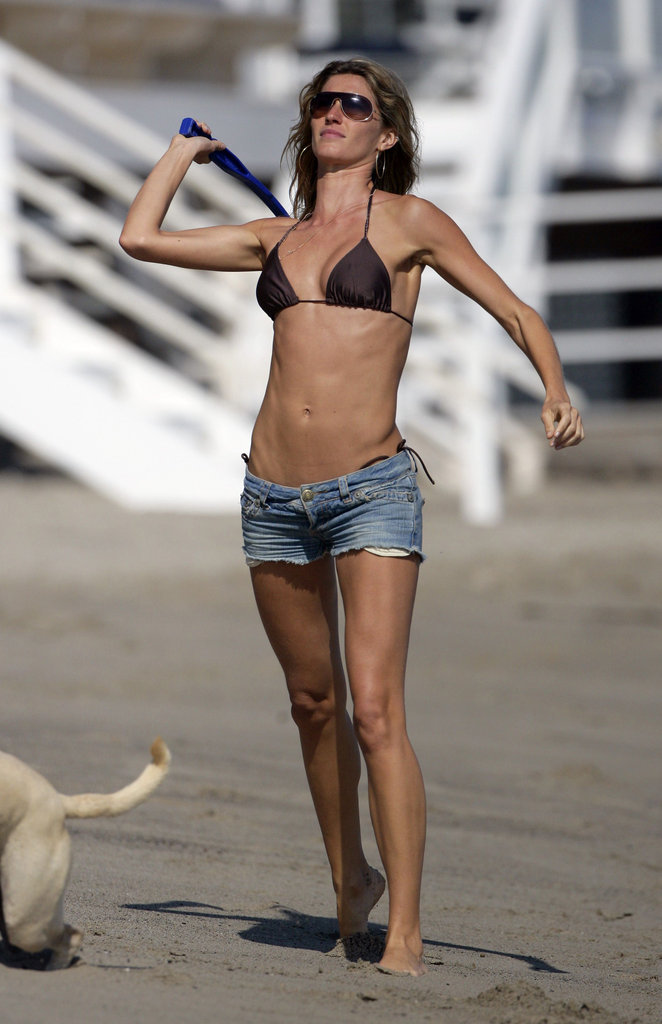 She played fetch with dogs during a day in Malibu, CA, in July 2006.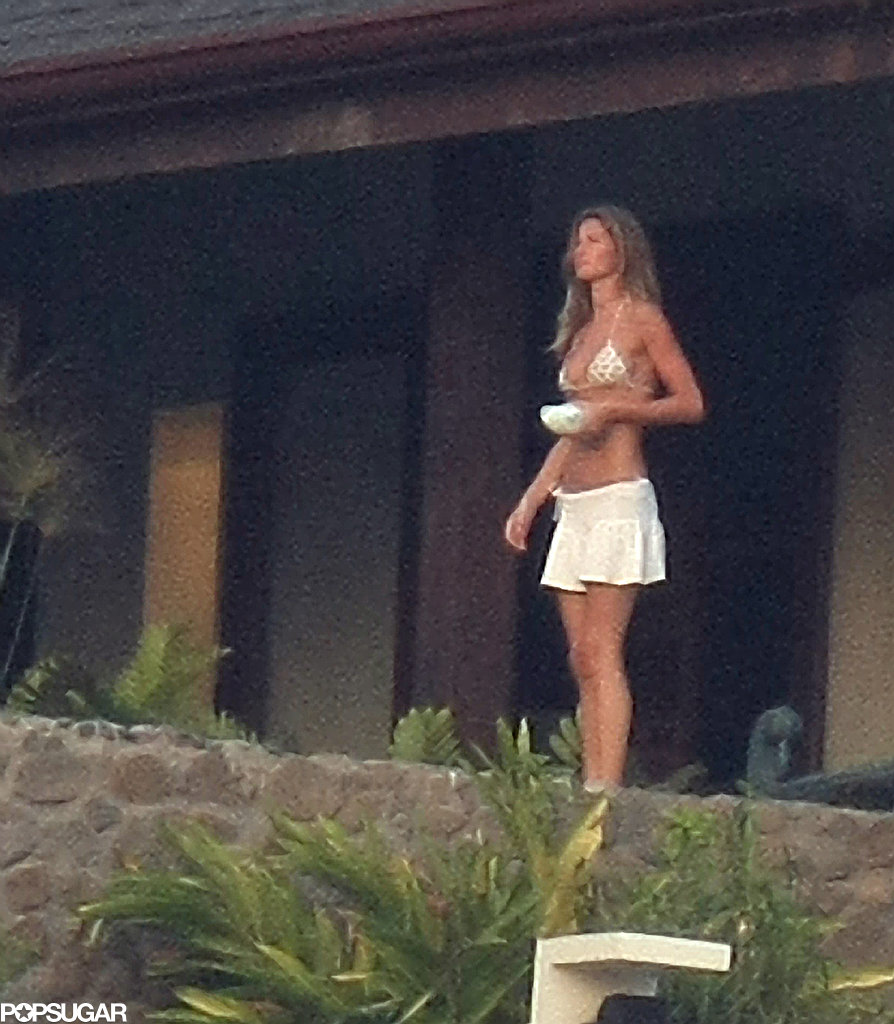 Gisele stepped outside in a white bikini top before her Costa Rica wedding [4] with Tom Brady [5] in April 2009.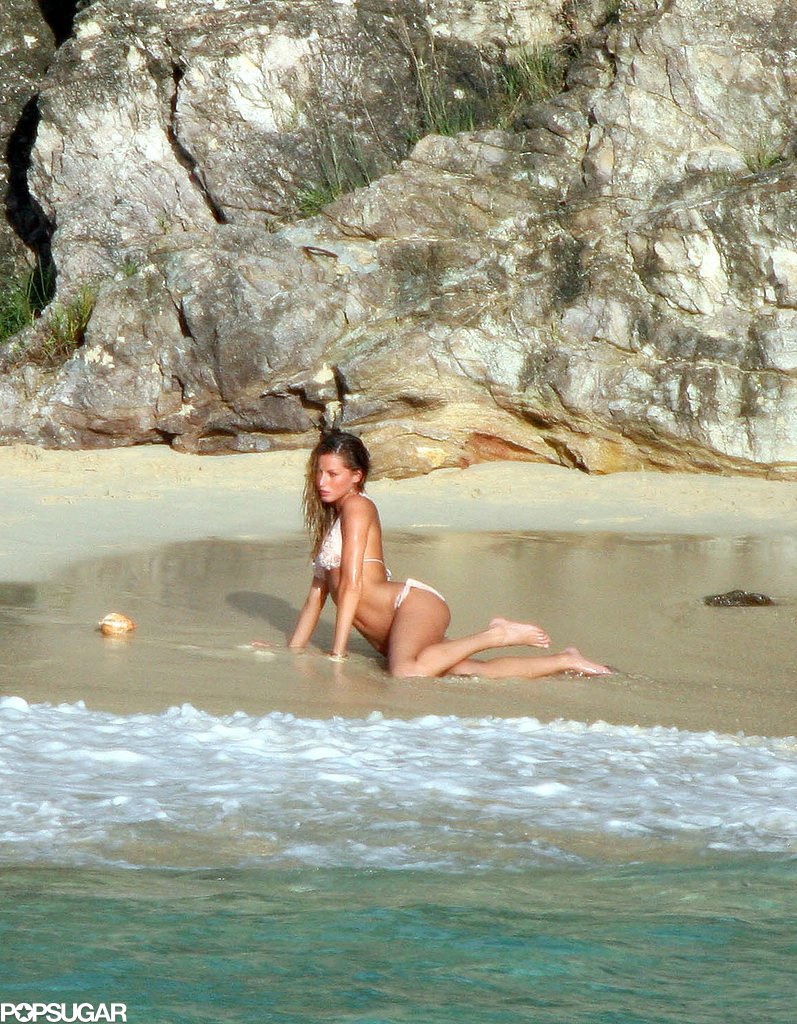 Gisele lounged in the sand in a white bikini during a December 2006 photo shoot in St. Barts.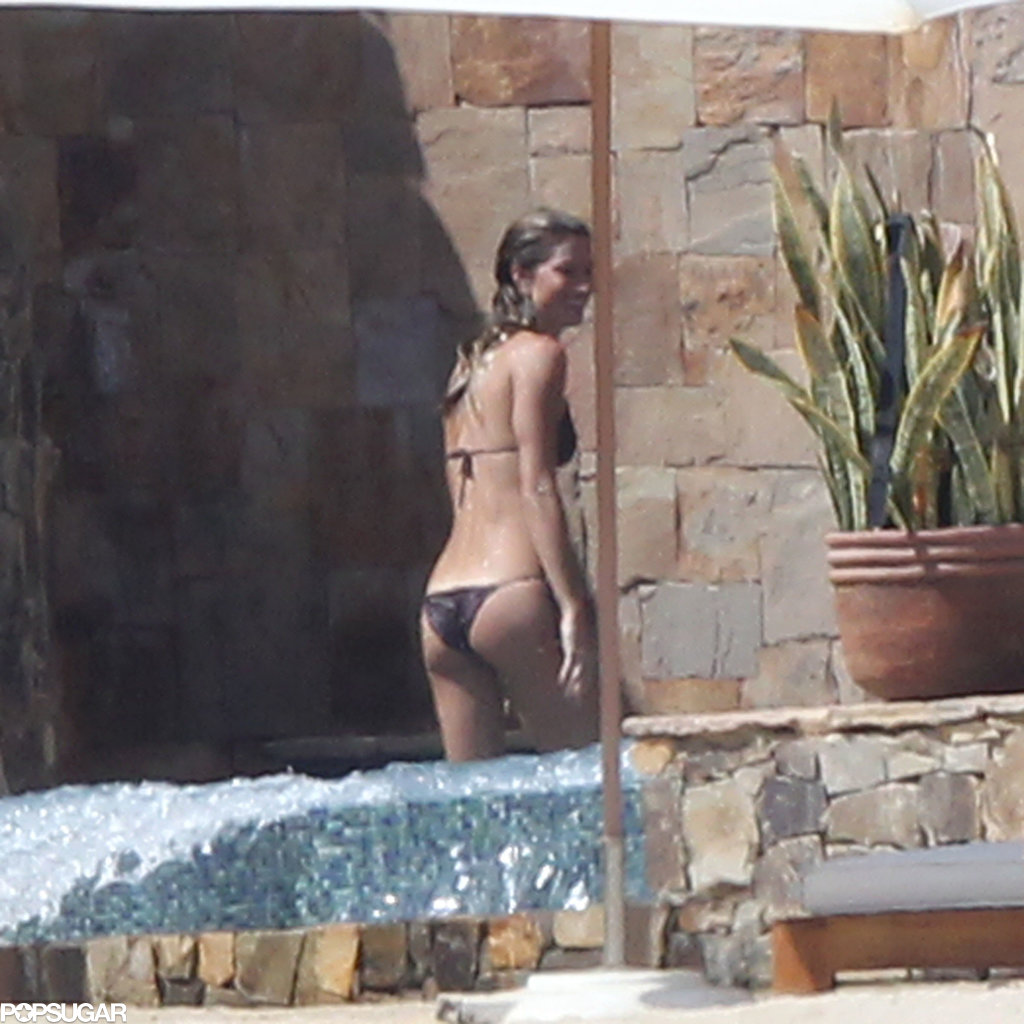 Gisele showed off her backside in a bikini while on vacation with husband Tom Brady [6] in Mexico in May 2011.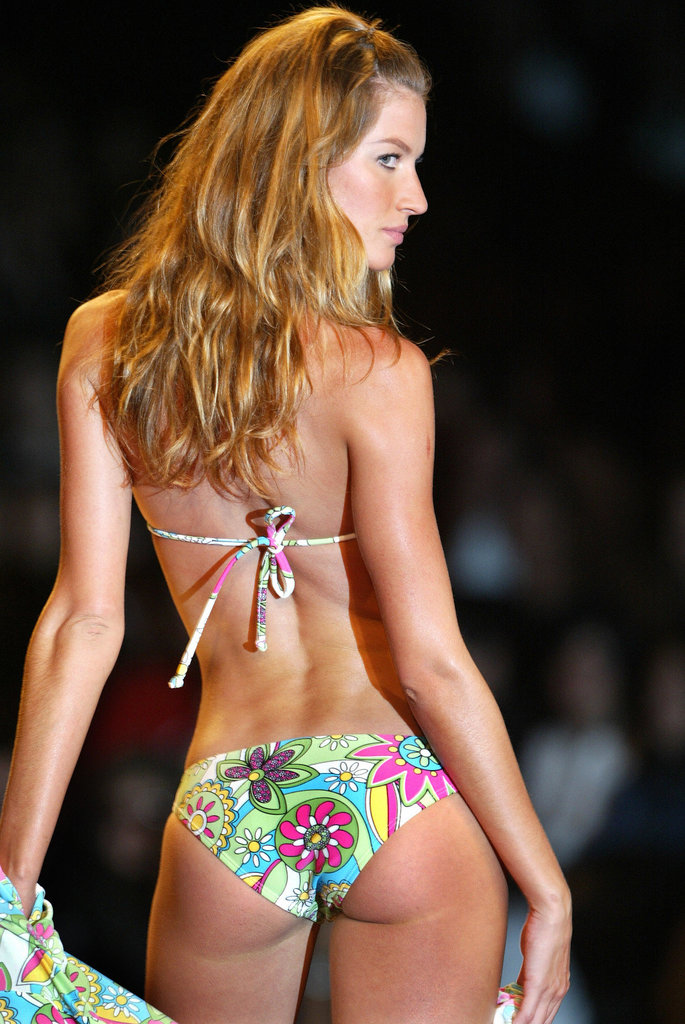 Gisele walked the runway in a colorful printed two-piece during Sao Paulo Fashion Week in June 2003.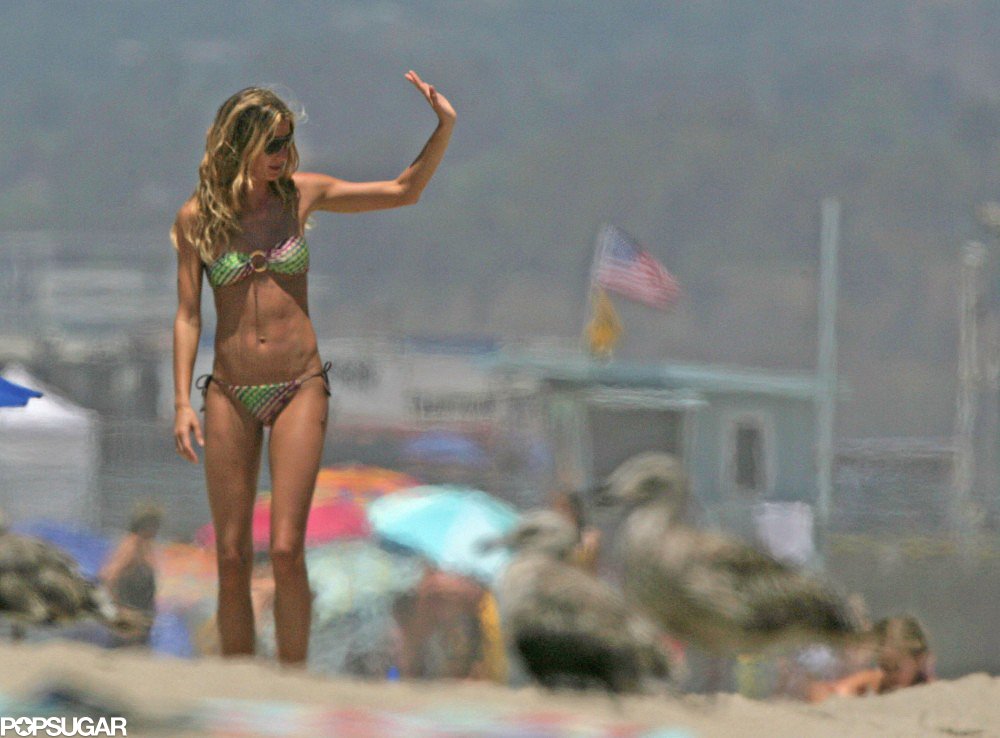 She rocked a tiny two-piece in Santa Monica back in July 2006.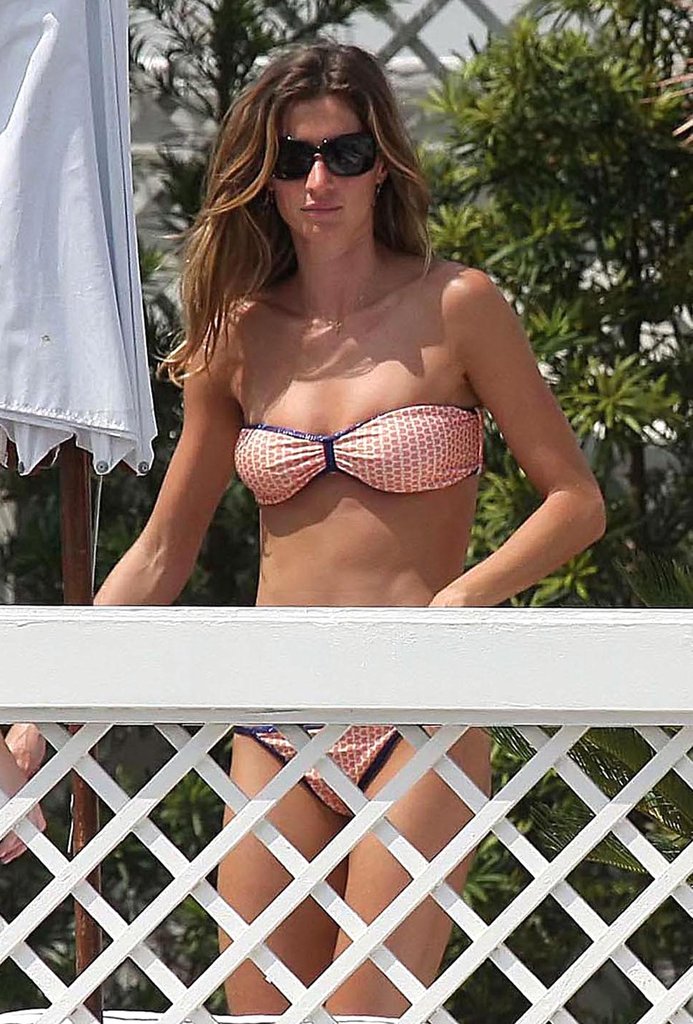 Gisele enjoyed the sun in a bikini while hanging with pals in Brazil in February 2009.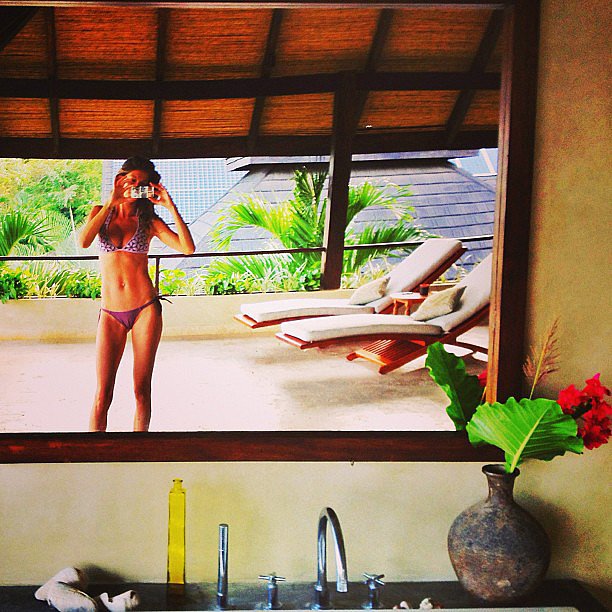 Gisele snapped a bikini-clad selfie in May 2013.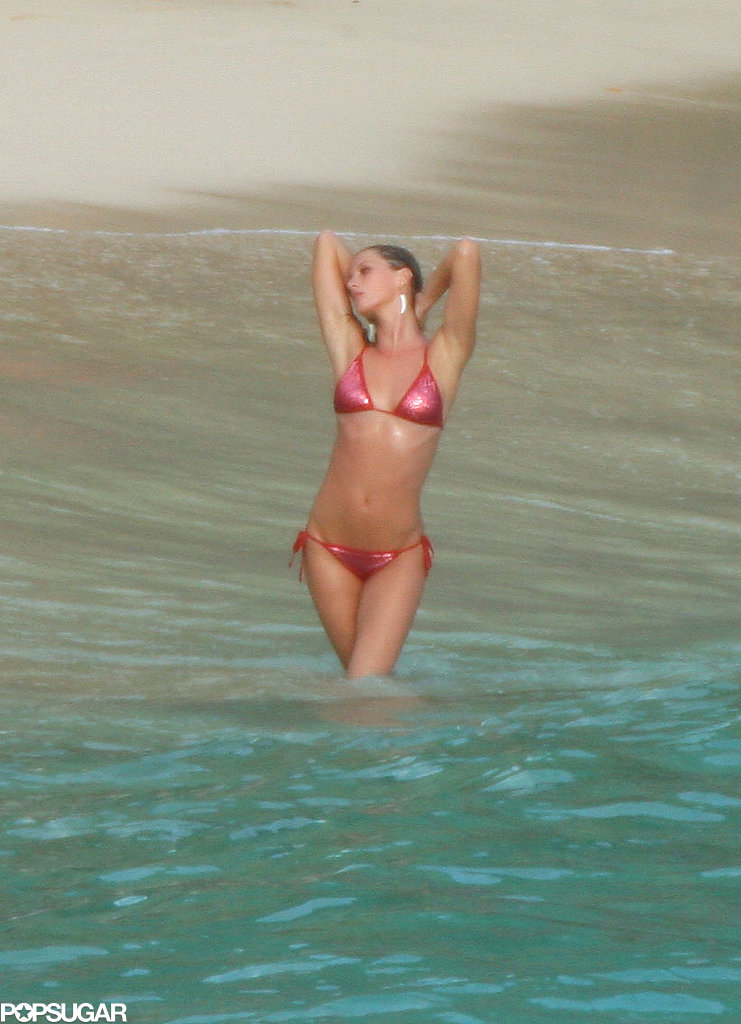 She posed for cameras in a pink bikini for a Victoria's Secret shoot in St. Barts back in December 2006.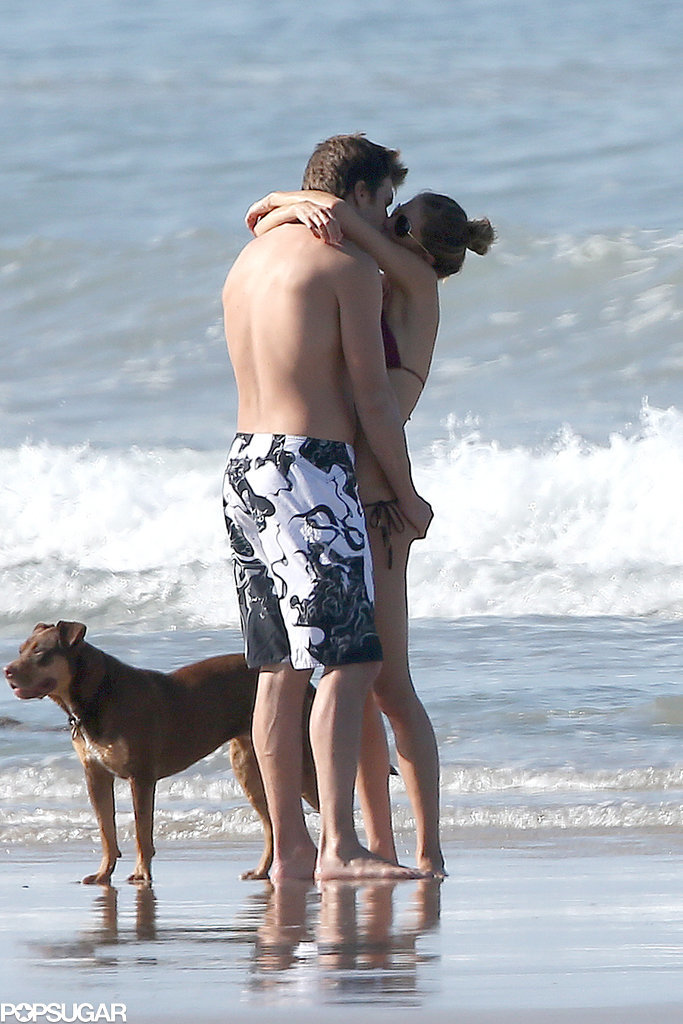 Gisele and Tom showed hot PDA during their vacation in Costa Rica in March 2014.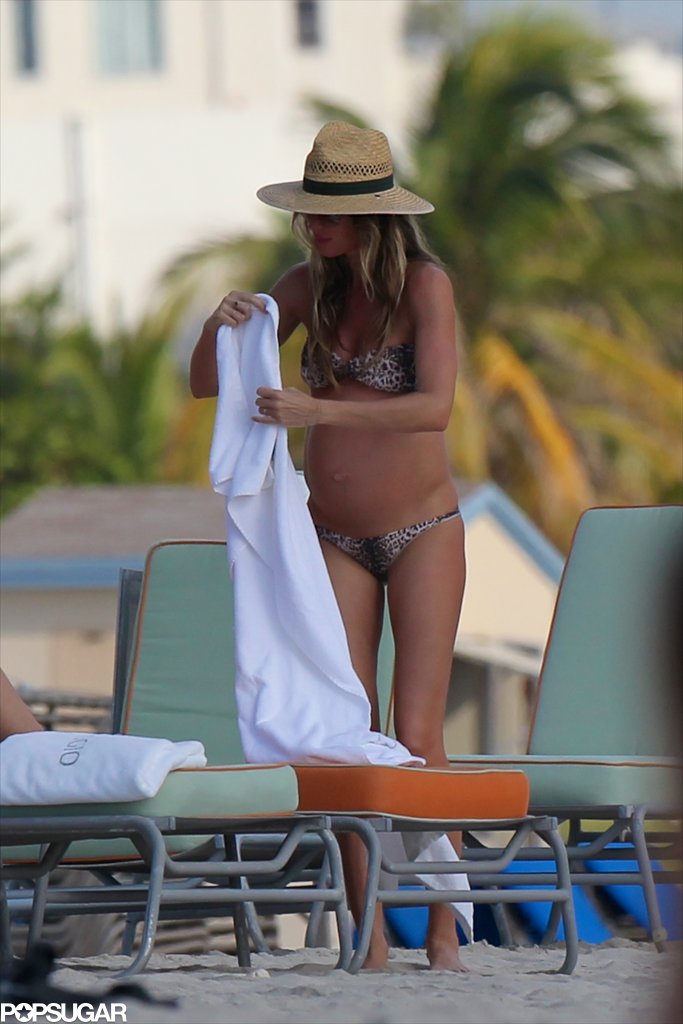 Gisele bared her baby bump in an animal-print bikini during a day on the beach in Miami in November 2012.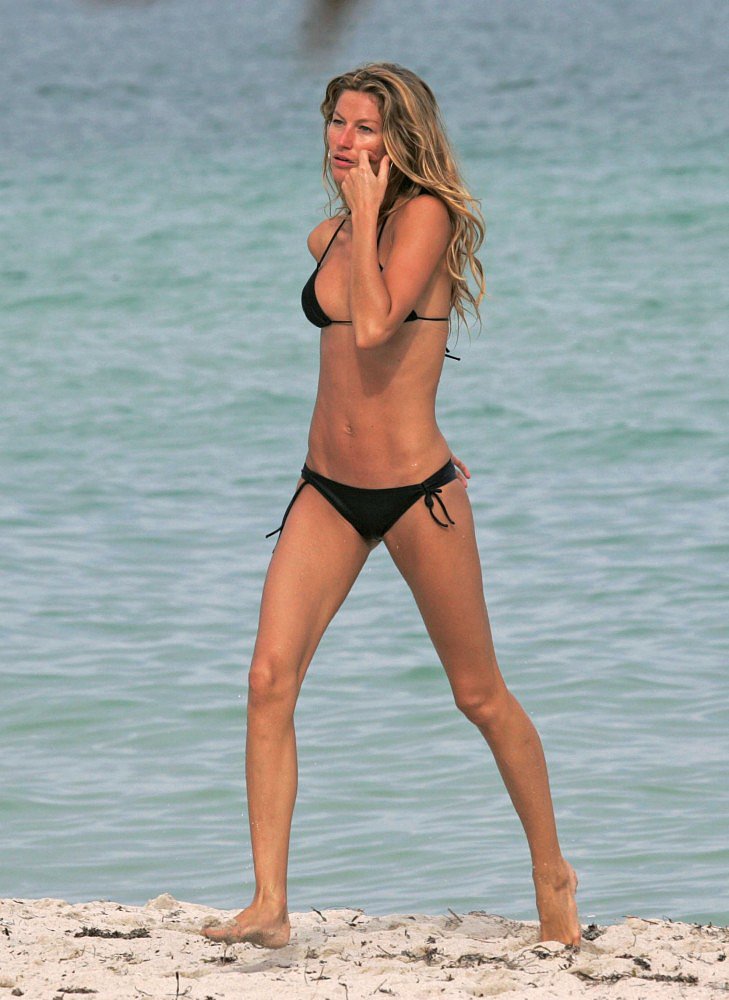 She hit the beach in a black bikini in Miami in October 2007.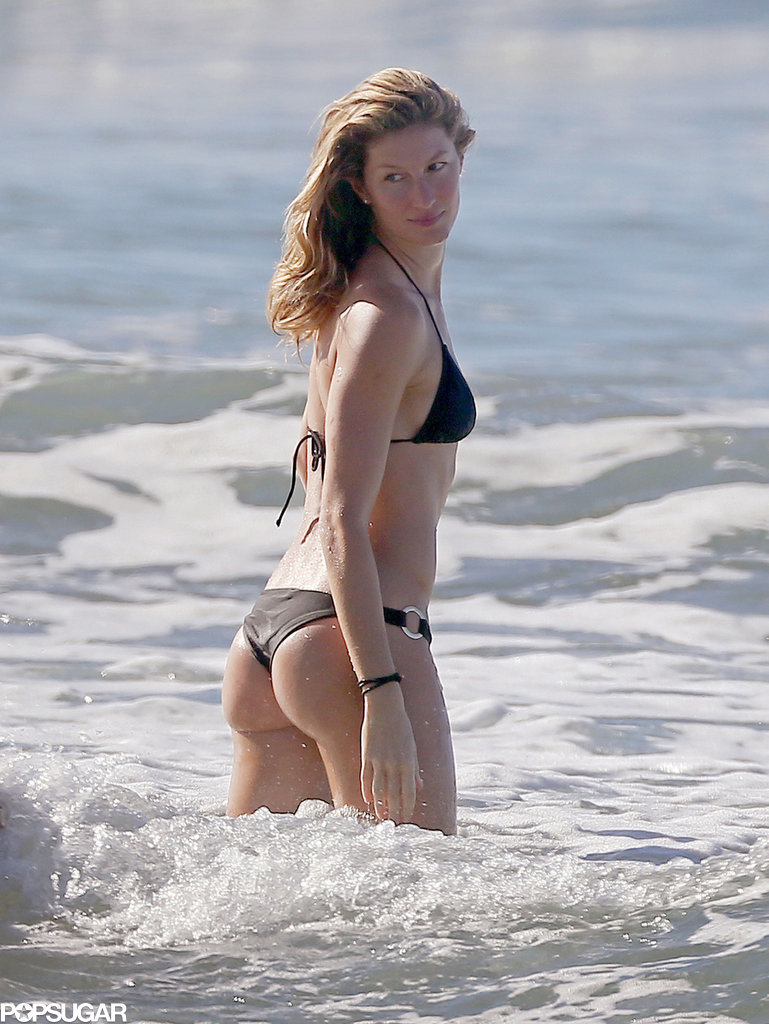 Gisele turned heads on the beaches of Costa Rica in December 2014.