The Glee cast got all glammed up for their big 100th-episode celebration party on Tuesday night in LA. In addition to familiar faces from the main cast — including Lea Michele in a lace black Milly dress [1], Naya Rivera in a similarly sexy sheer number, and Darren Criss looking dapper in a suit — it was another reunion, as returning stars Dianna Agron [2] and Heather Morris joined the bash. There were plenty more returns too, and everyone looked excited to be together — especially happy couples. Harry Shum Jr. and his fiancée, Shelby Rabara [3], walked the carpet together, and costars Melissa Benoist and Blake Jenner cozied up, but the cutest pairing may have been Chris Colfer and his onscreen stepmom, Romy Rosemont, who shared an embrace.
Keep reading to see all the pics from the Glee celebration, and then check out a big performance from the 100th episode [4].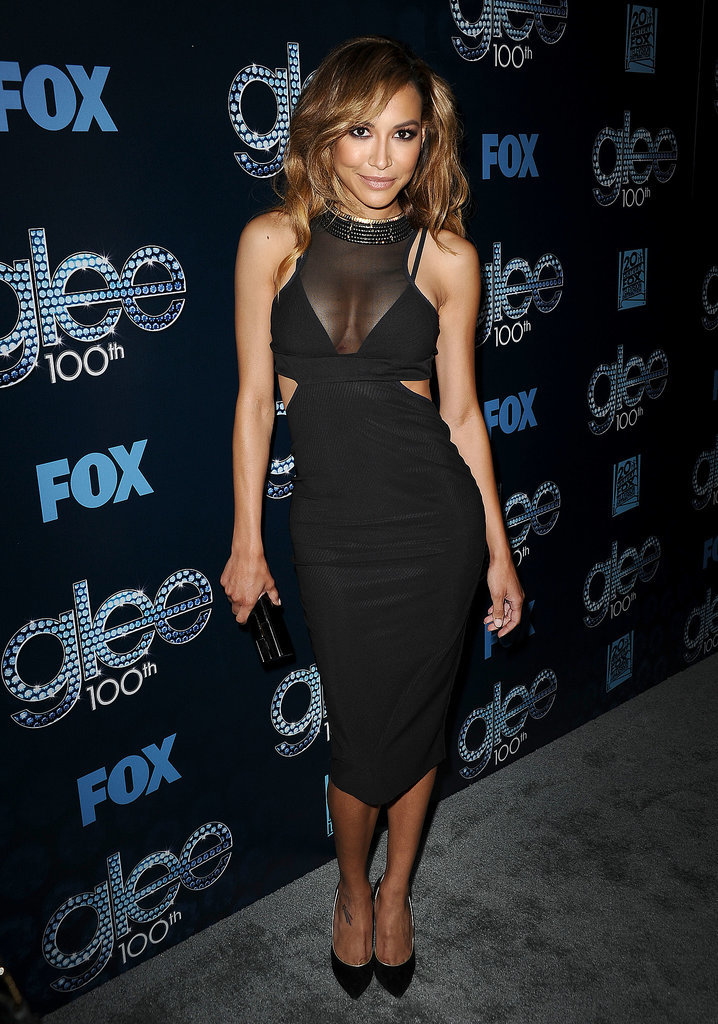 Naya Rivera sizzled in a sheer LBD.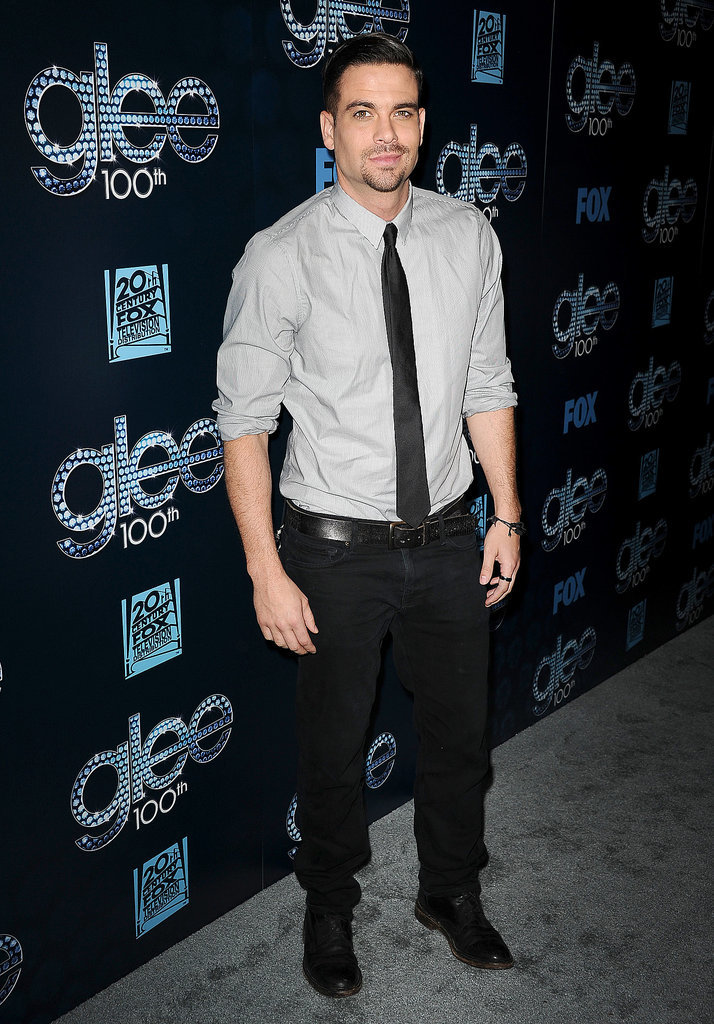 Mark Salling [5] ditched his jacket.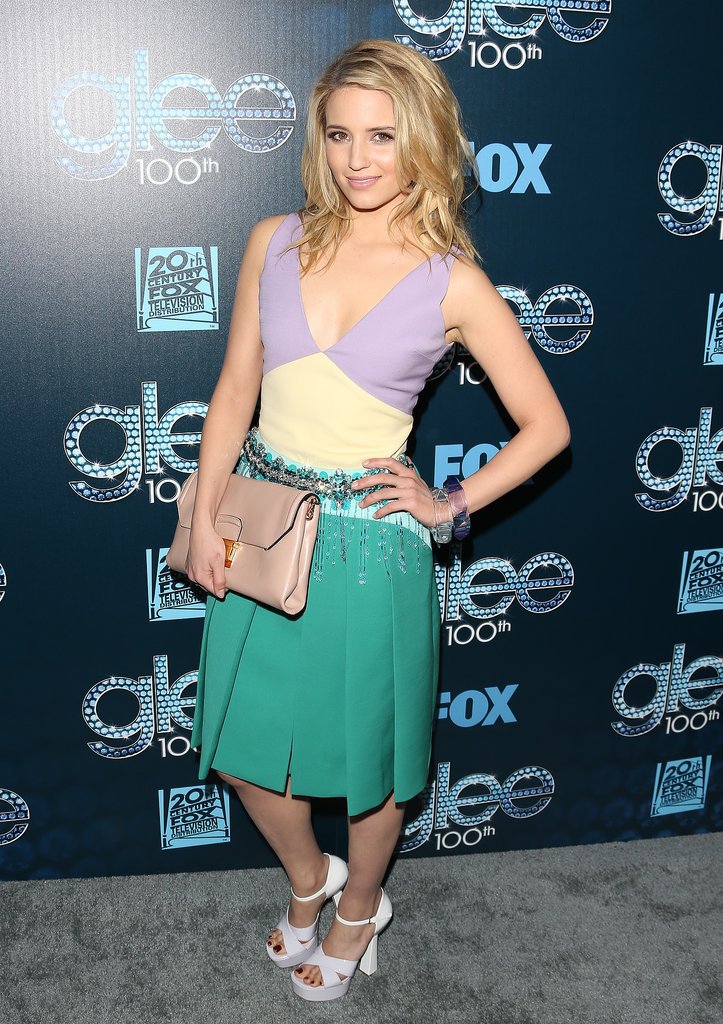 Dianna Agron [6] went for a colorful look.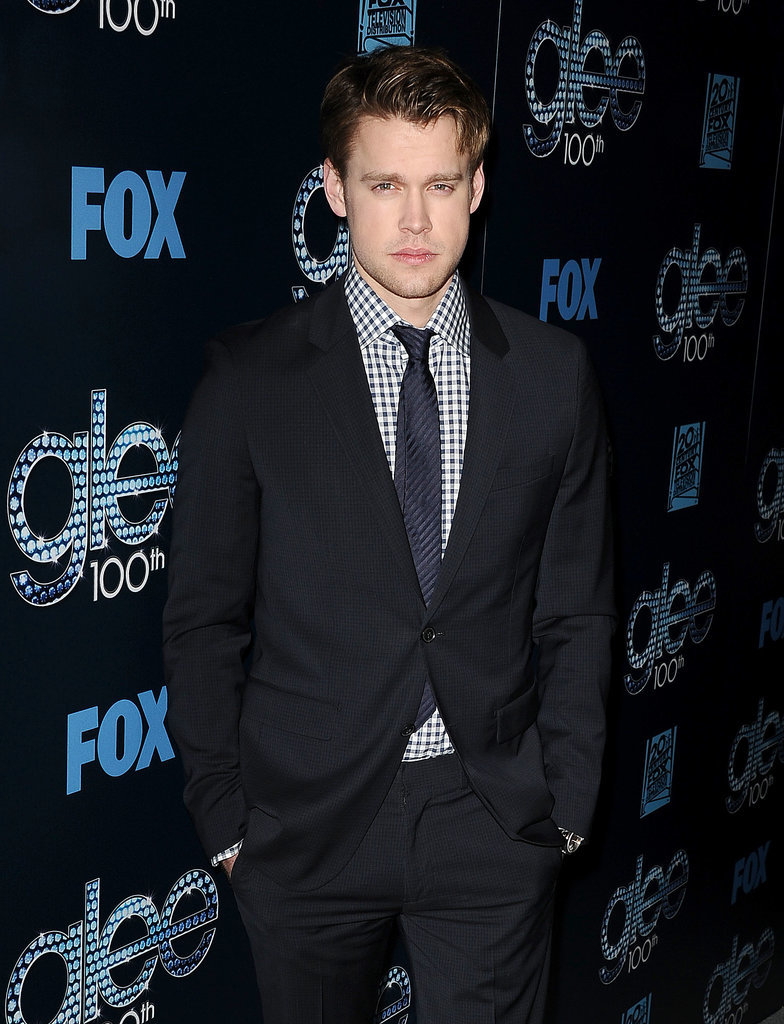 Chord Overstreet smoldered.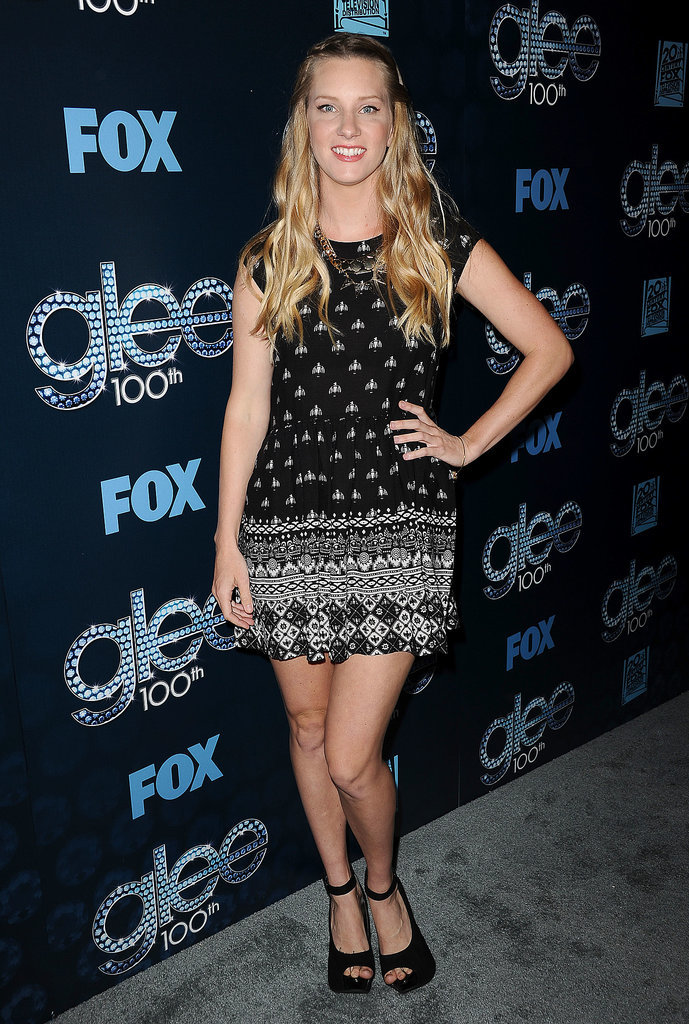 Heather Morris showed off her amazing postbaby body.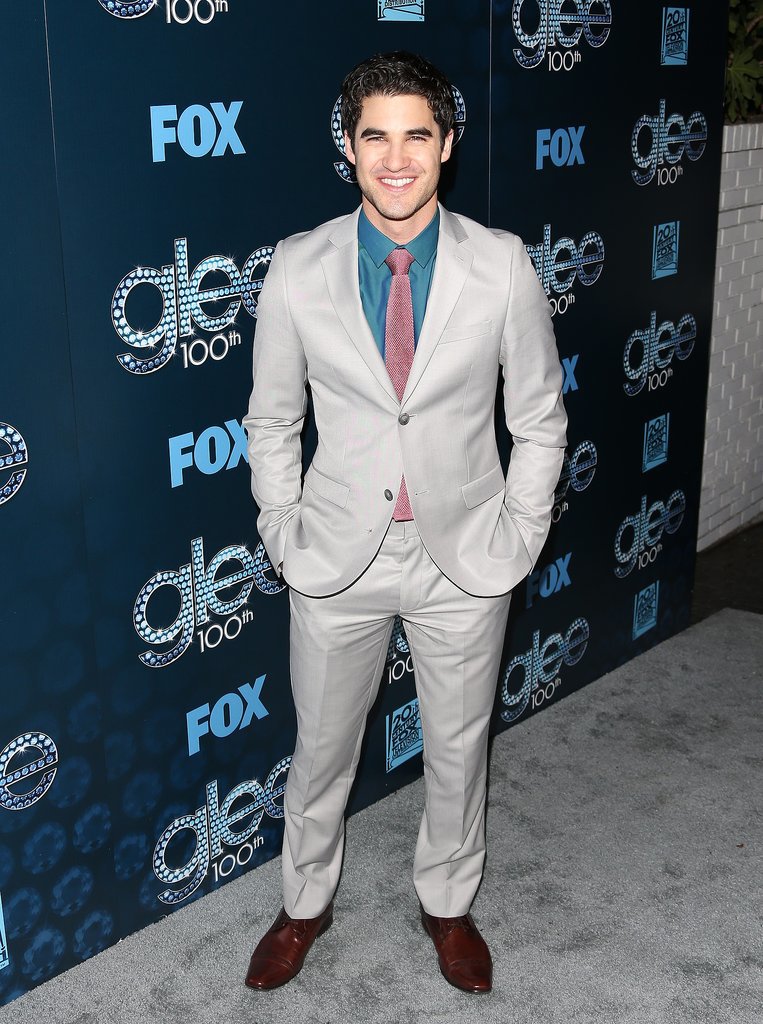 Darren Criss didn't go for a traditional color scheme.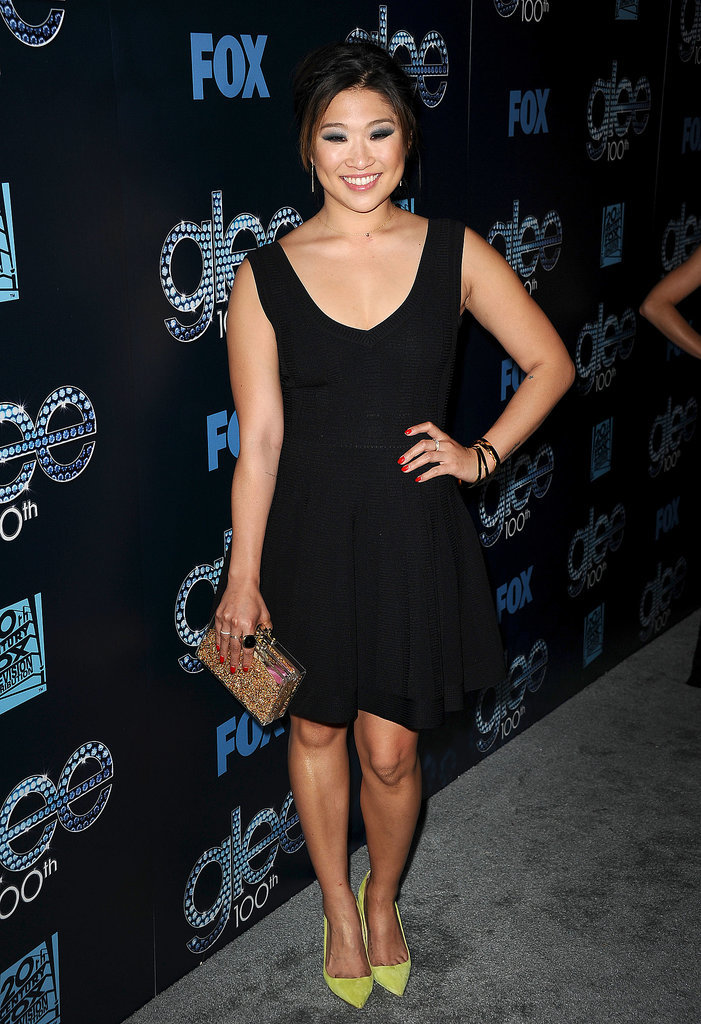 Jenna Ushkowitz smiled.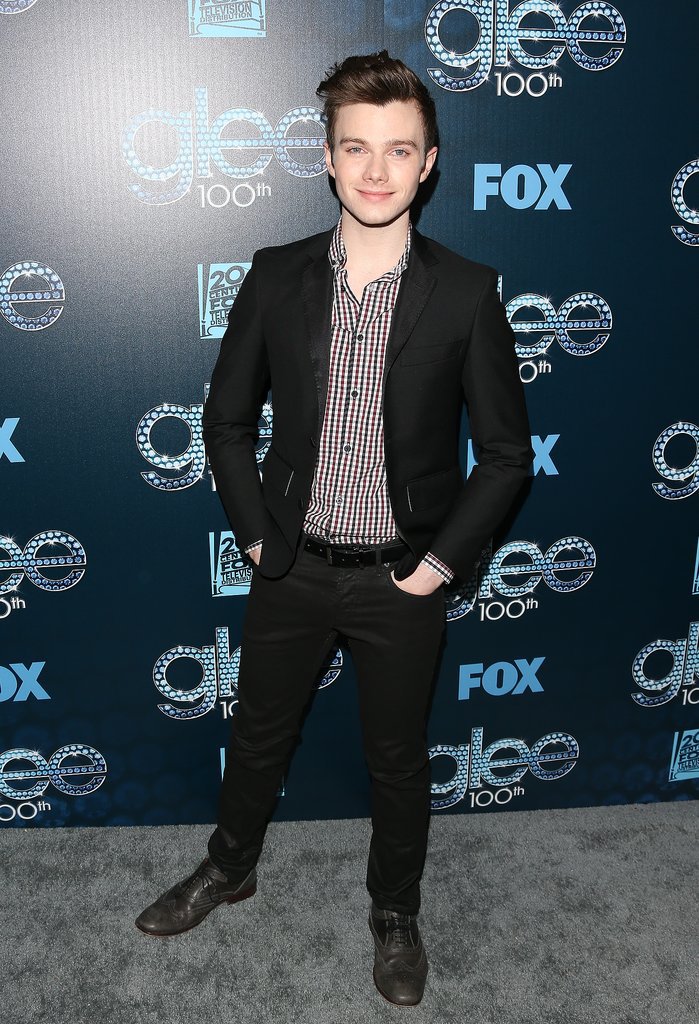 Chris Colfer struck a pose.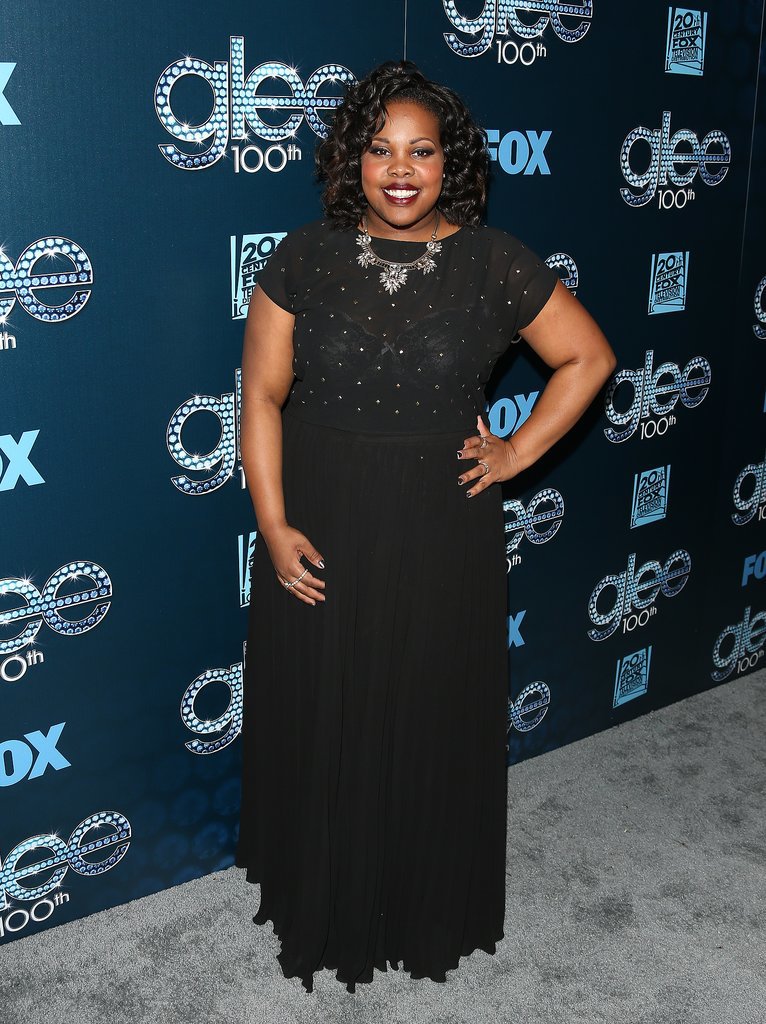 Amber Riley looked gorgeous in black.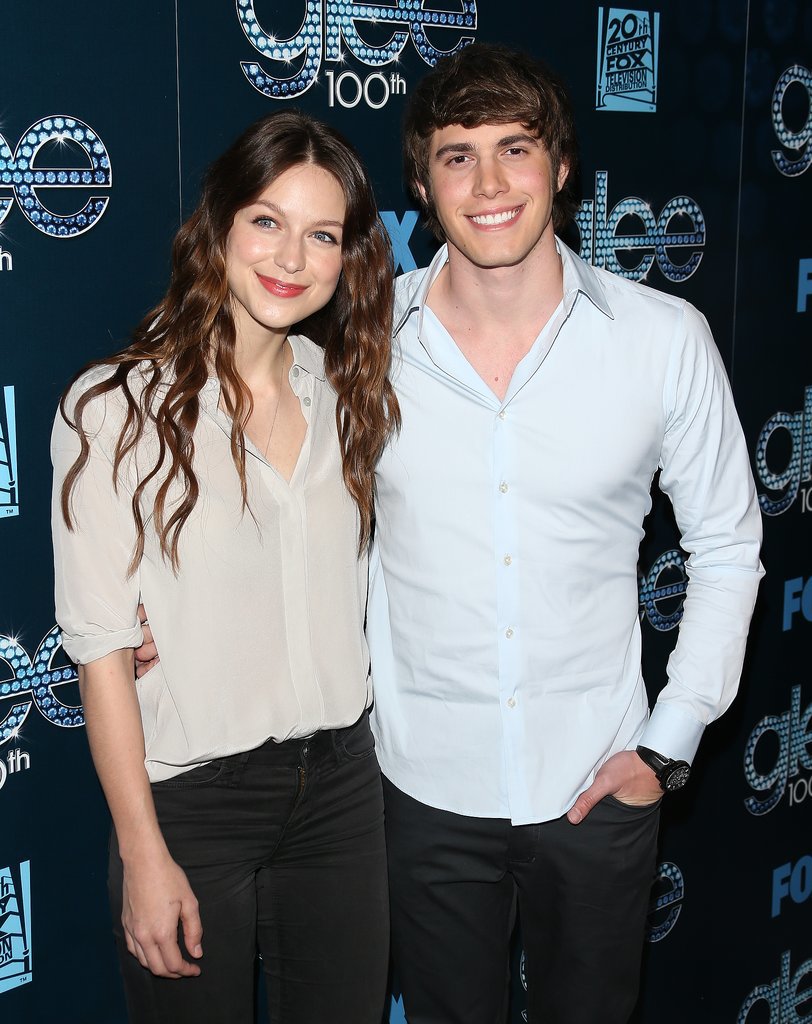 Engaged couple Melissa Benoist and Blake Jenner looked cute together.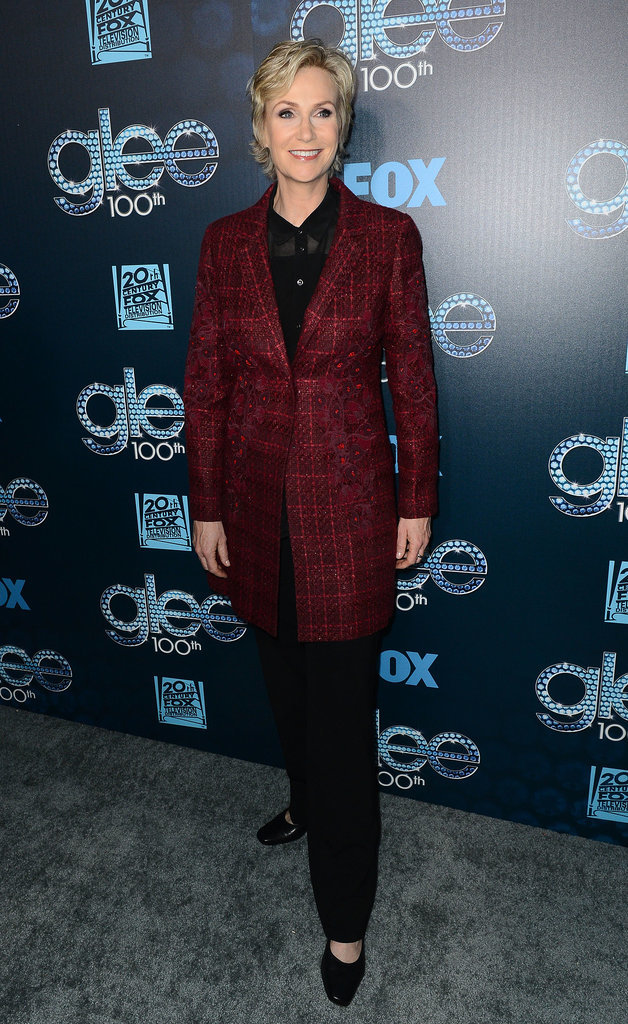 Jane Lynch [7] wore plaid.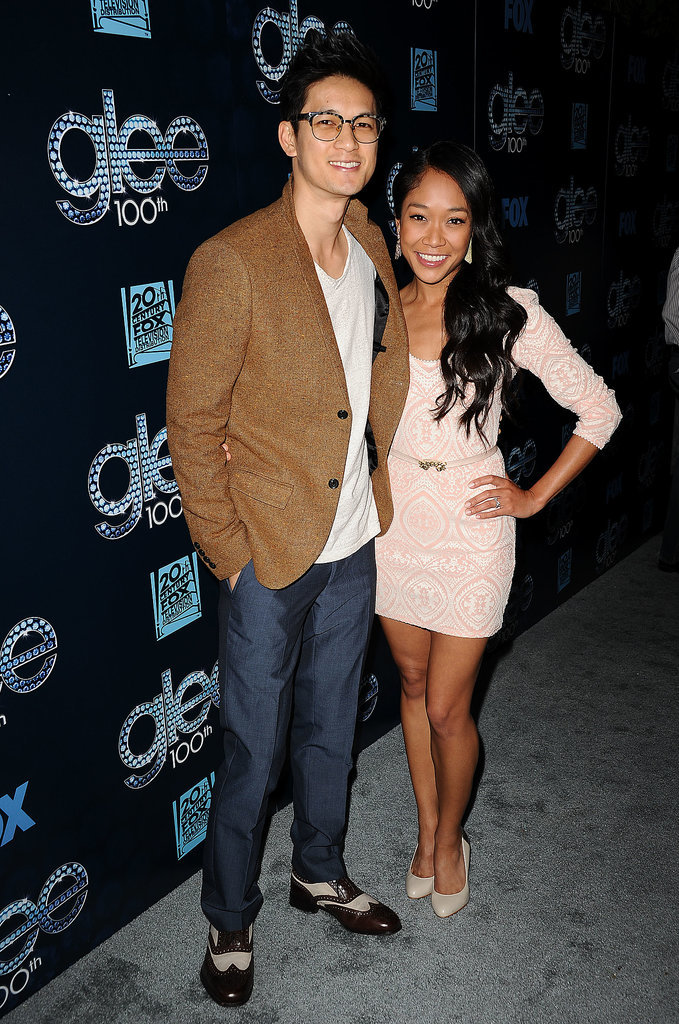 Harry Shum Jr. and his fiancée, Shelby Rabara, looked adorable.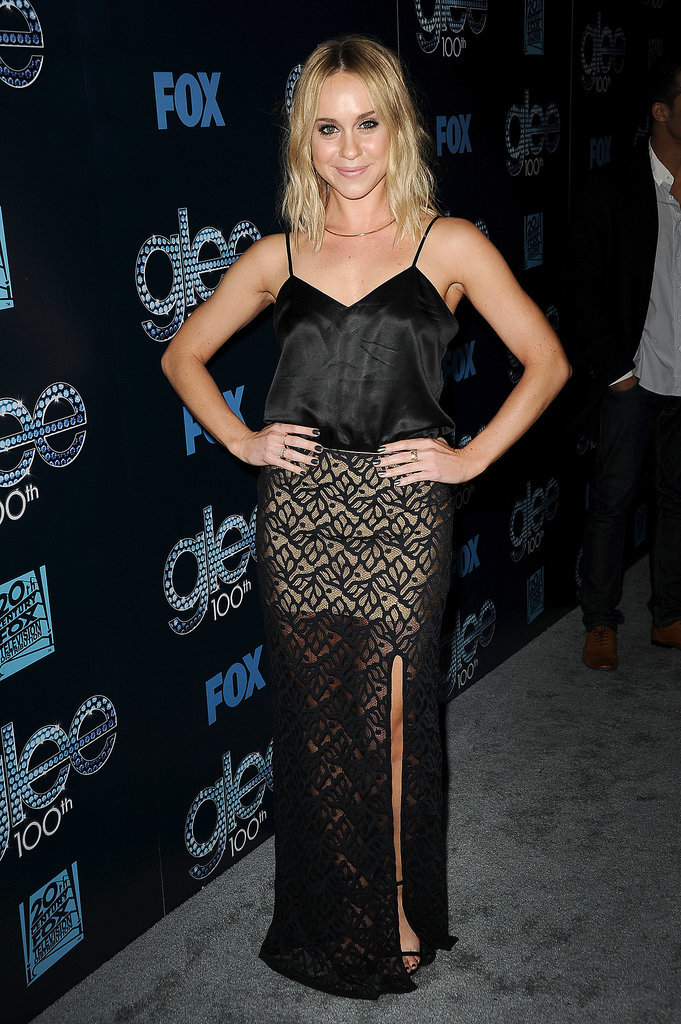 Becca Tobin showed some leg.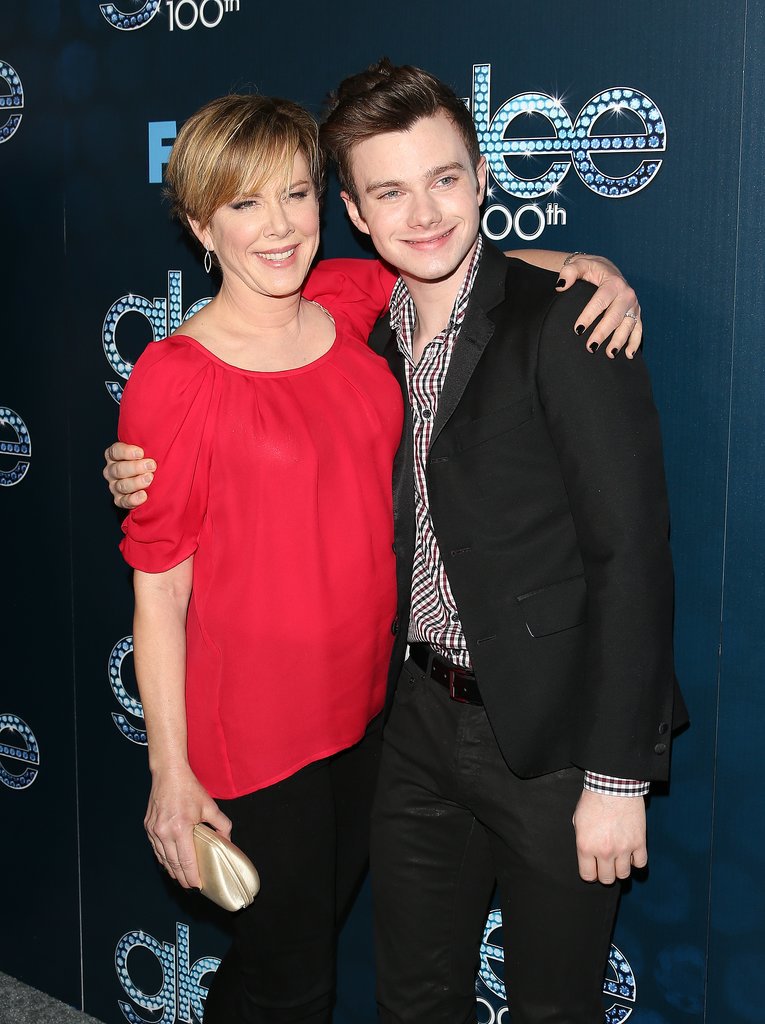 Chris Colfer shared an embrace with his onscreen stepmom, Romy Rosemont.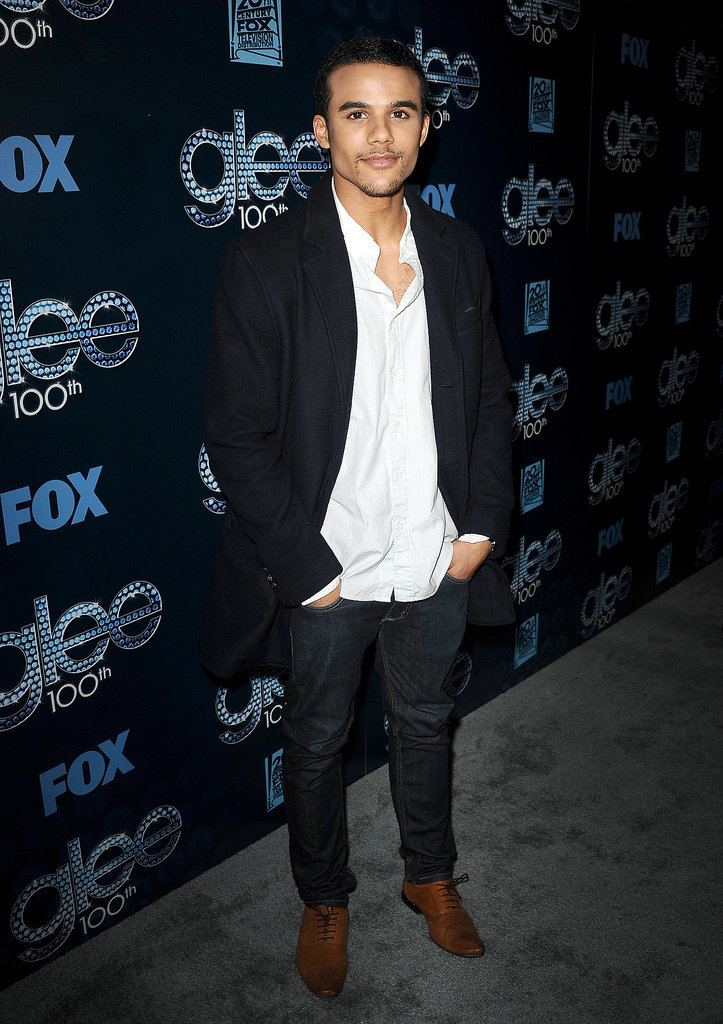 Jacob Artist posed.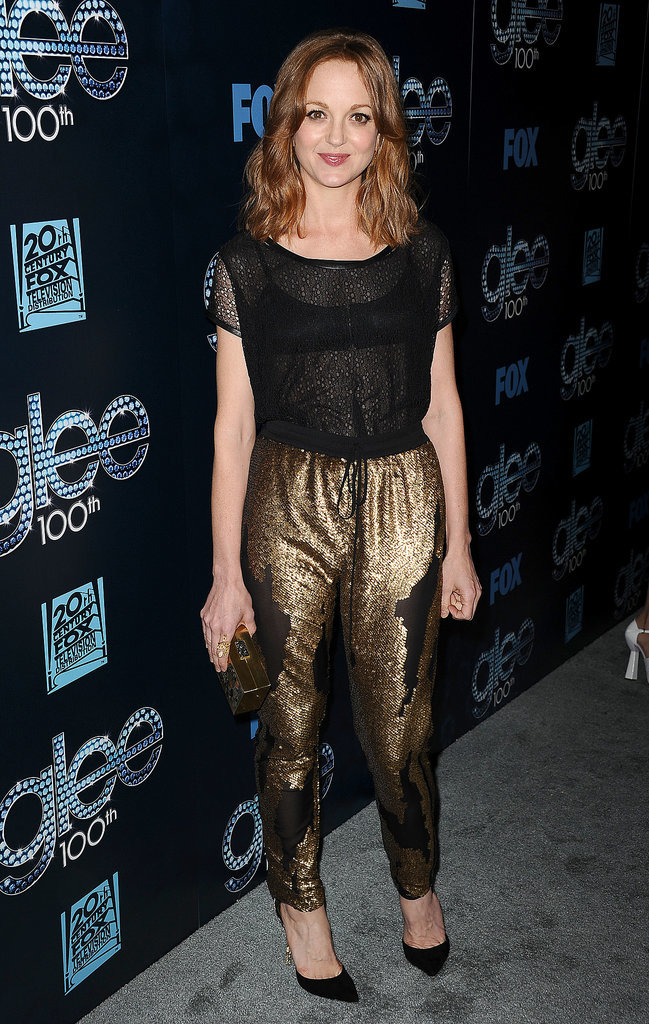 Jayma Mays rocked gold pants.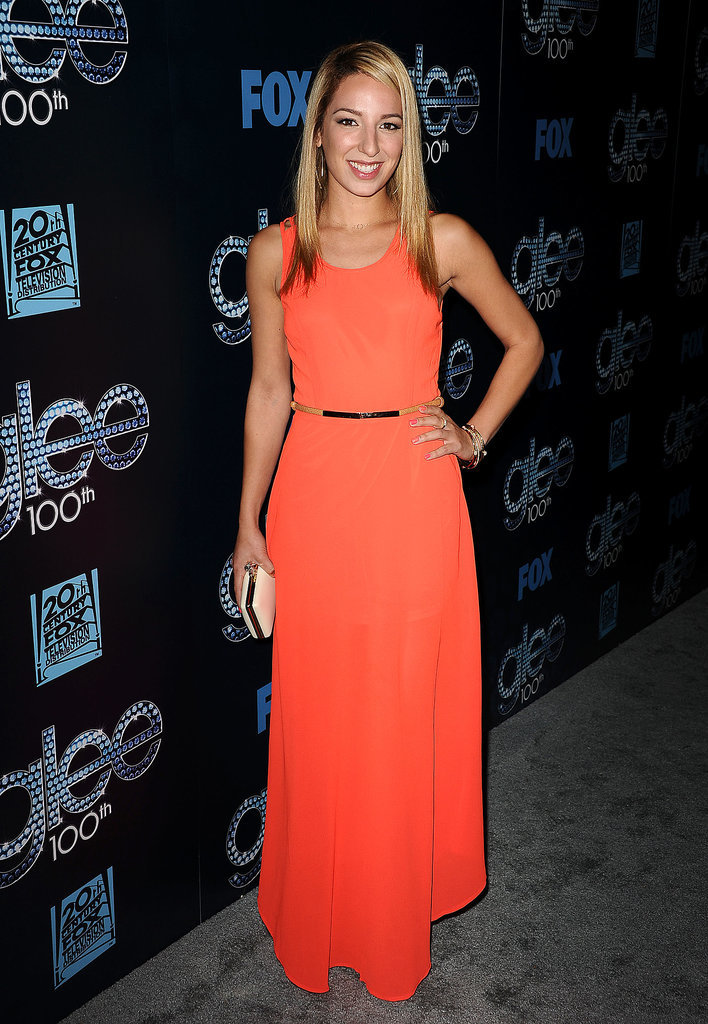 Vanessa Lengies rocked an orange dress that Sugar would love.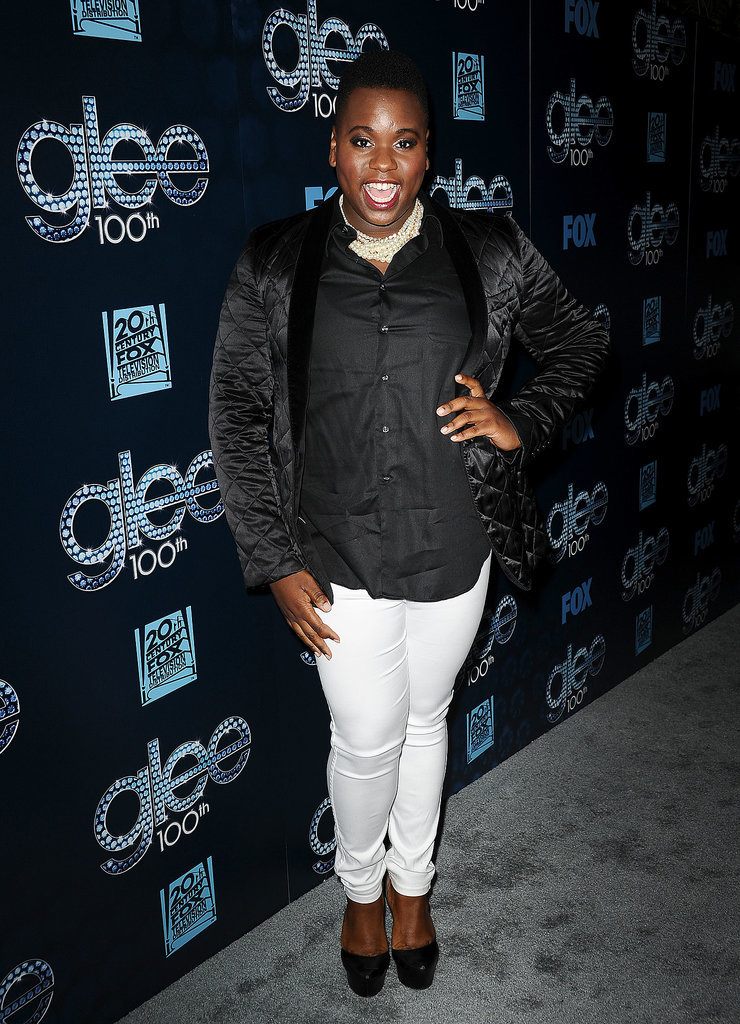 Alex Newell looked fantastic.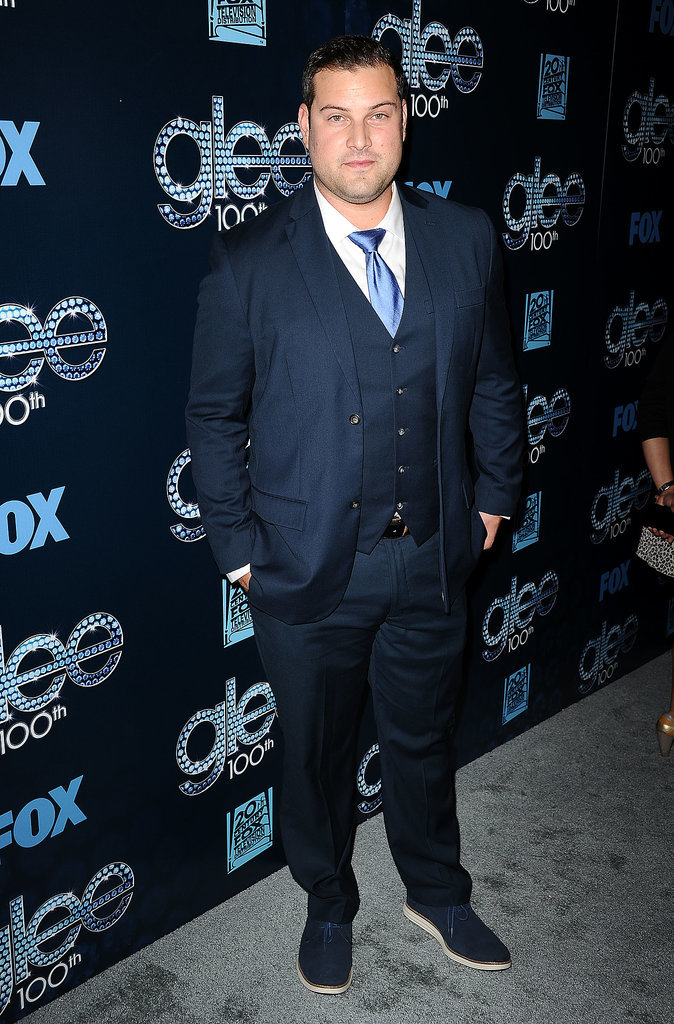 Max Adler made an appearance.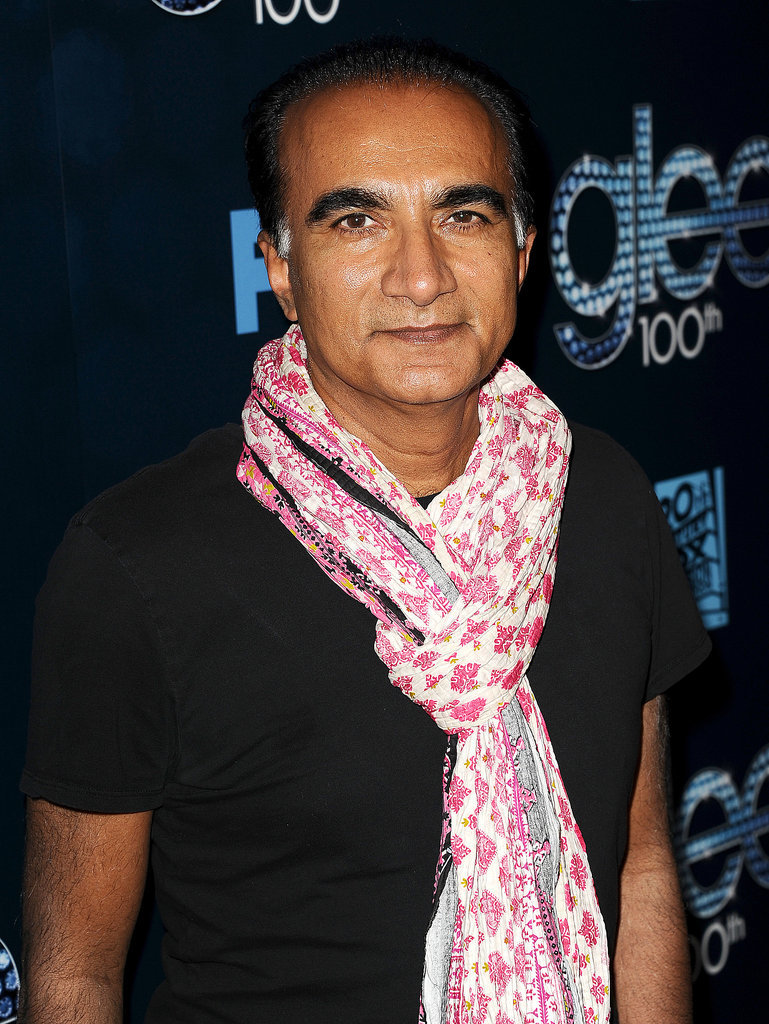 Iqbal Theba looks a lot different than Principal Figgins off screen!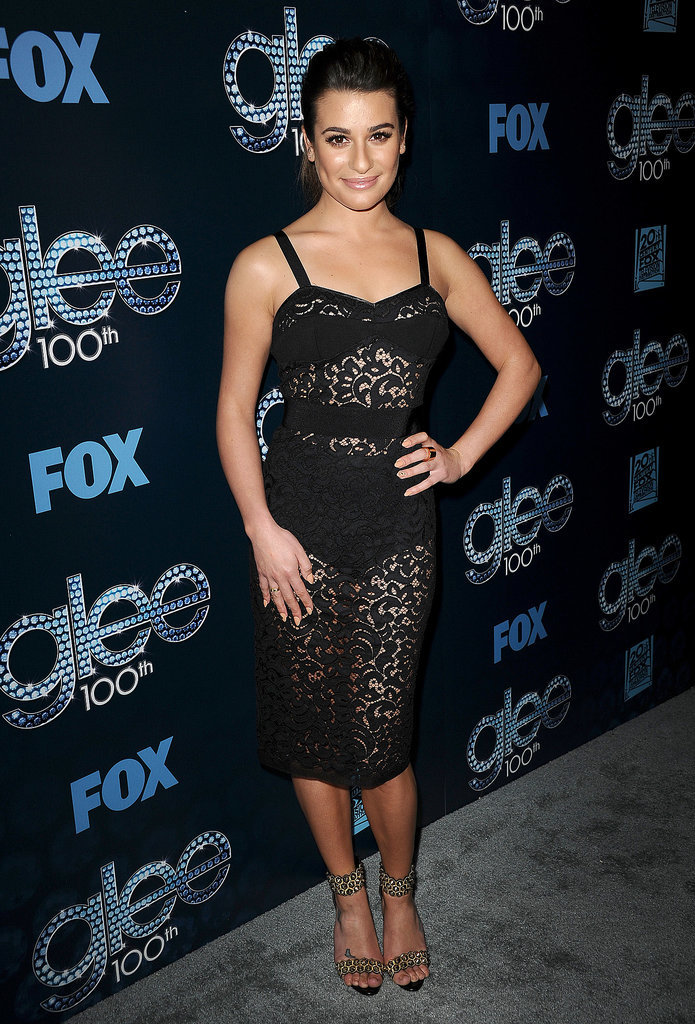 Lea Michele [8] showed off her body in a sheer lace dress.