Is it just us, or did last night's winners at the Golden Globes seem extrasurprised when their names were called? The humble acceptance speeches warmed our hearts, and once the stars stepped off stage, we could see them bask in their happiness in the press room. The amazingly hot and talented Robin Wright posed with her trophy in various manners, while Jennifer Lawrence [1], Amy Adams [2], and Elisabeth Moss [3] flashed ear-to-ear smiles. Check out our favorite celebratory moments below.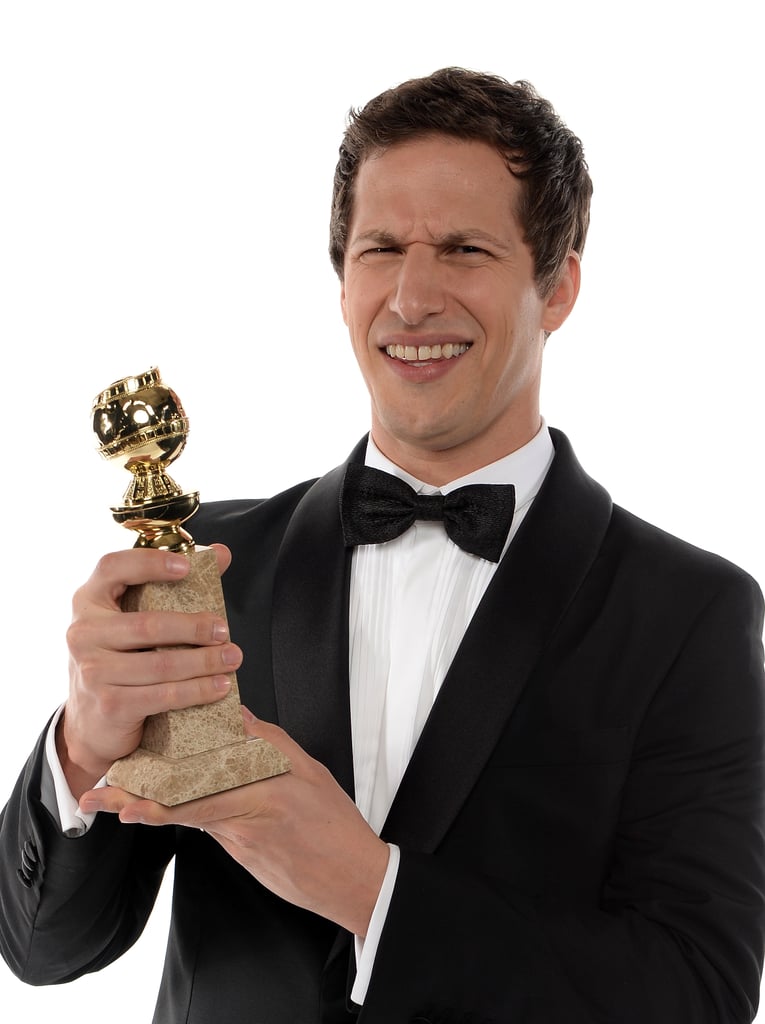 No one was more surprised than Andy Samberg [4] that he went home with an award.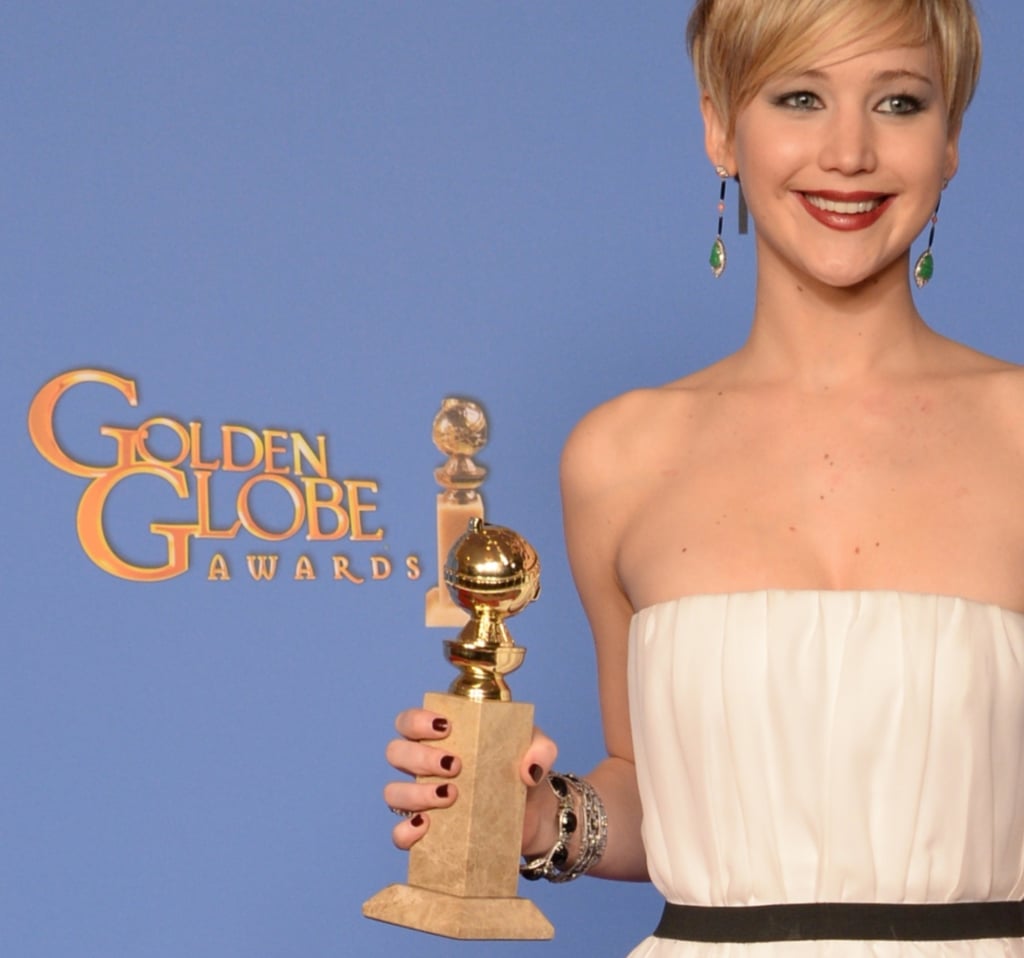 Jennifer Lawrence [5] beamed following her big win.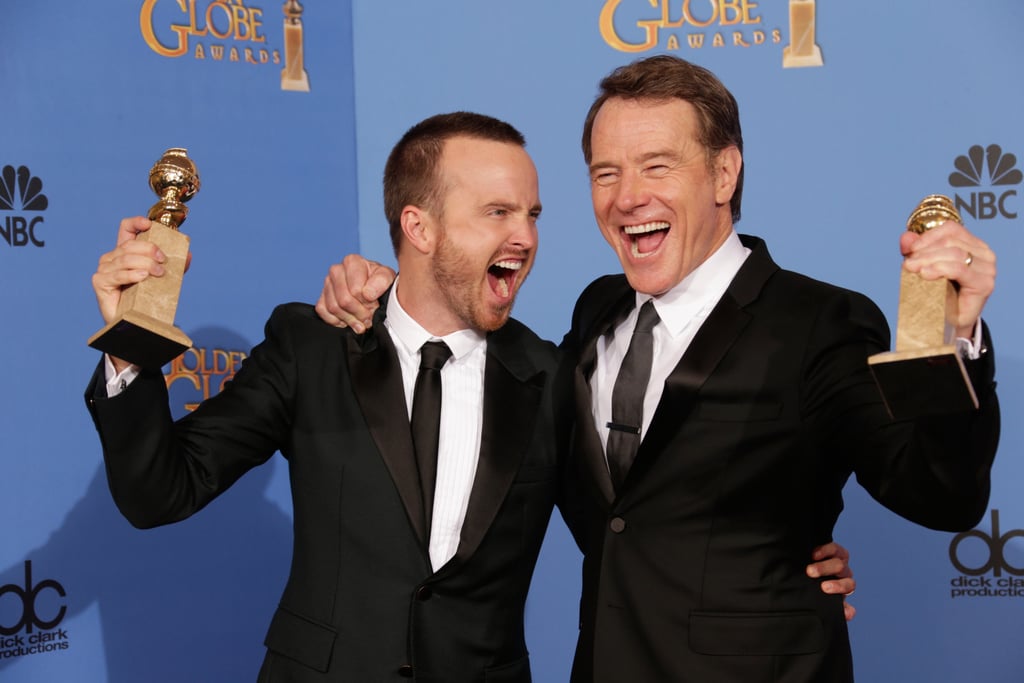 Aaron Paul and Bryan Cranston were pumped up!
Look, Mom, I won! Elisabeth Moss [6] couldn't have been more excited for her win for Top of the Lake.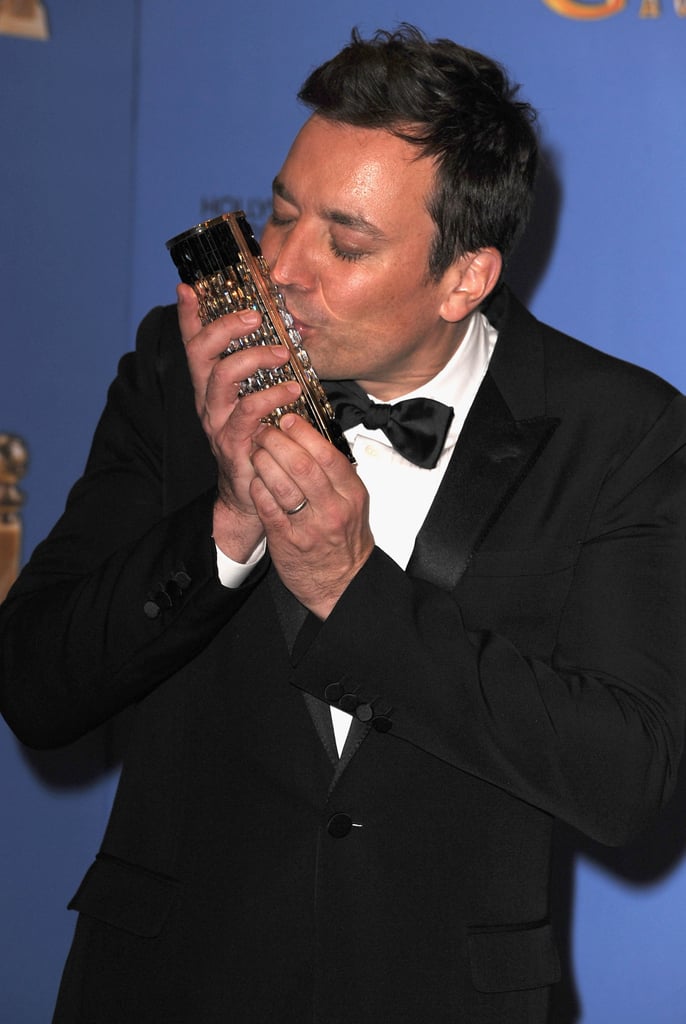 Wait, Jimmy. That's not a Golden Globe!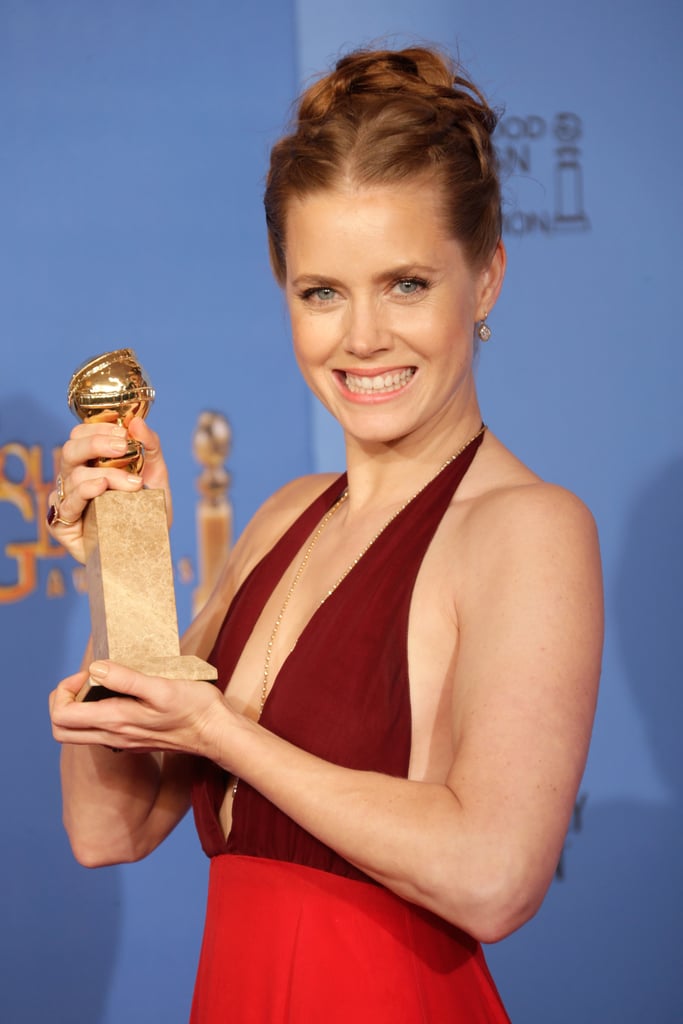 Cheese! Amy Adams [7] held her trophy proudly.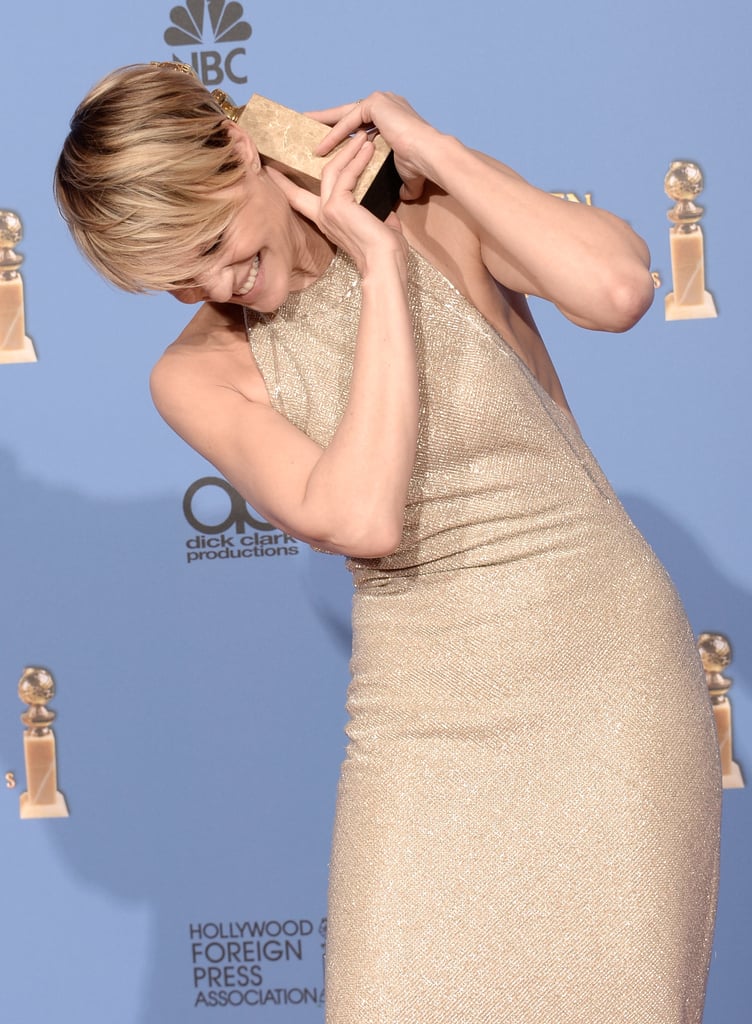 House of Cards star Robin Wright let loose in the press room.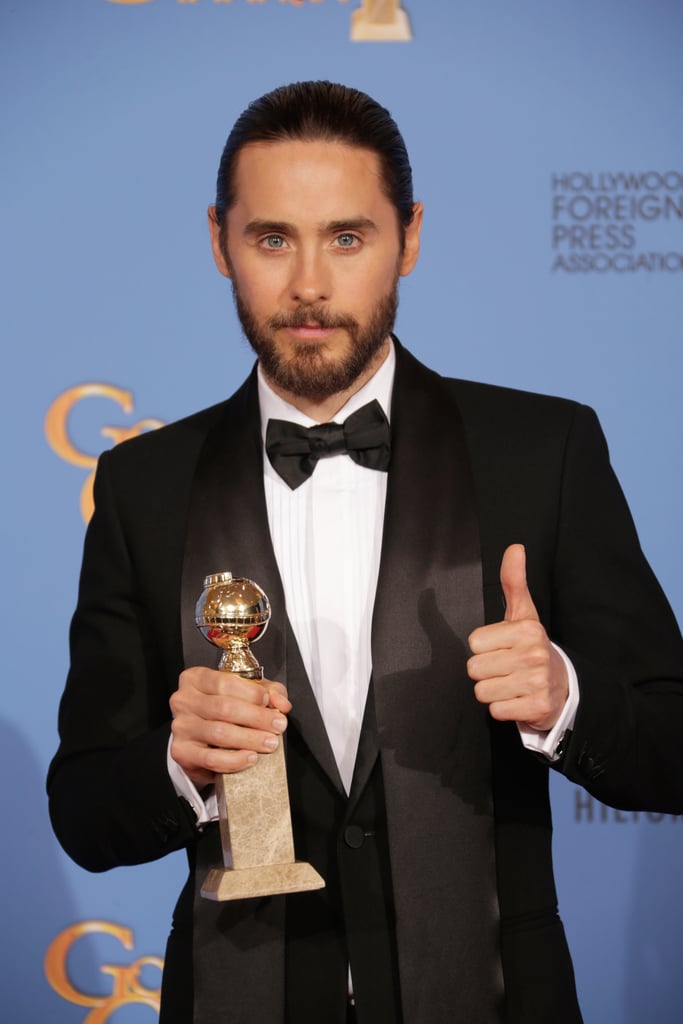 Jared Leto [8] gave his win a thumbs-up.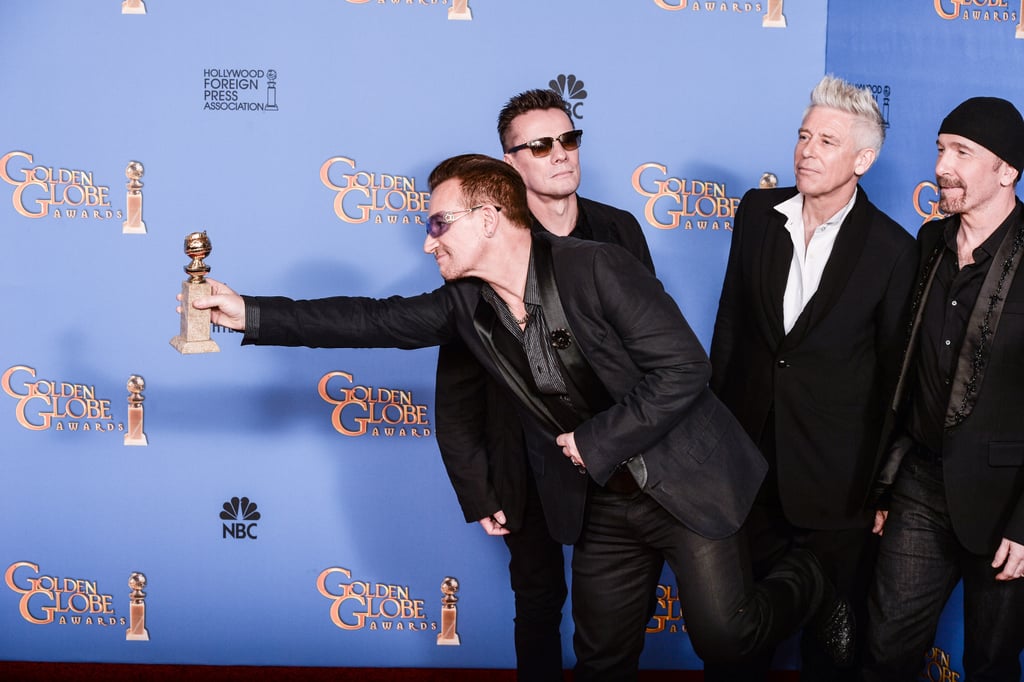 Bono [9] held out his Golden Globe for all to see after U2 won the best original song award for "Ordinary Love" from Mandela: Long Walk to Freedom.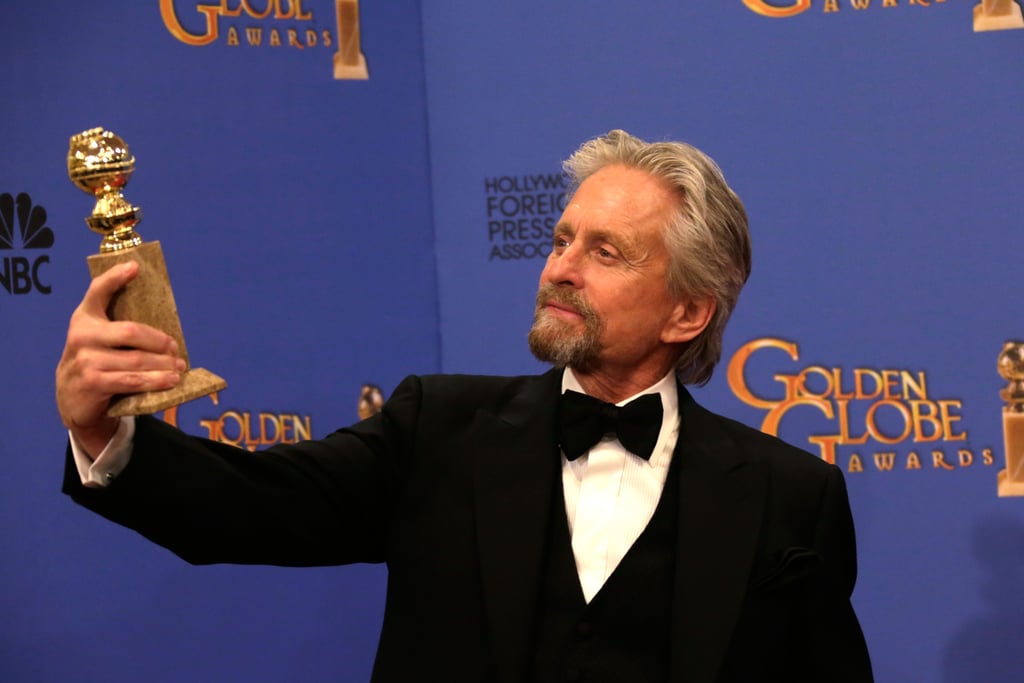 Michael Douglas admired his Golden Globe.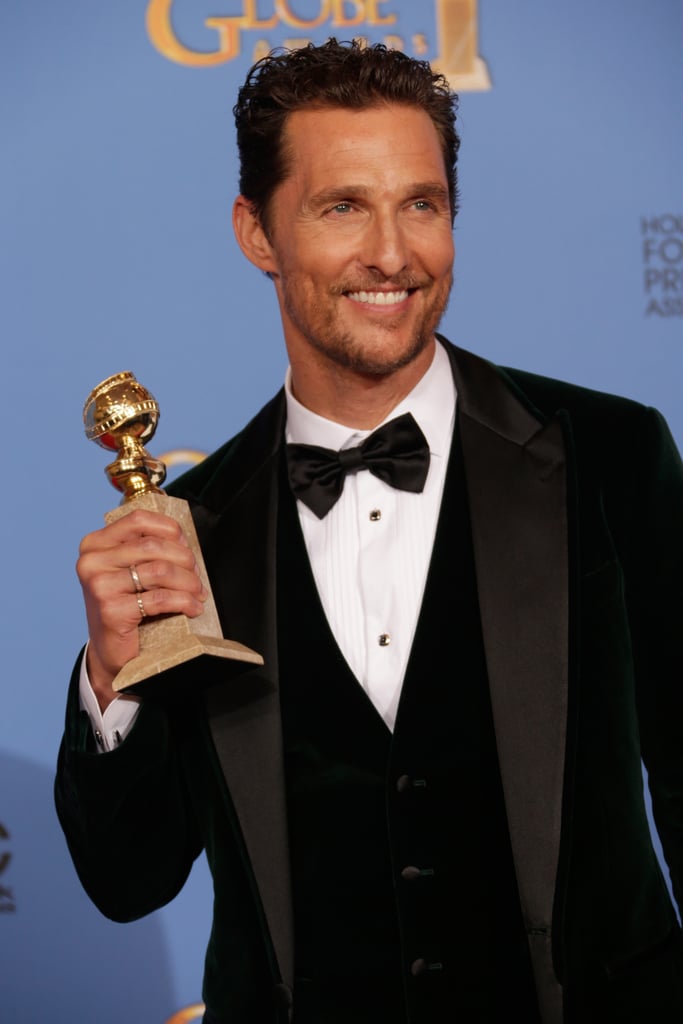 Matthew McConaughey [10] showed off those pearly whites.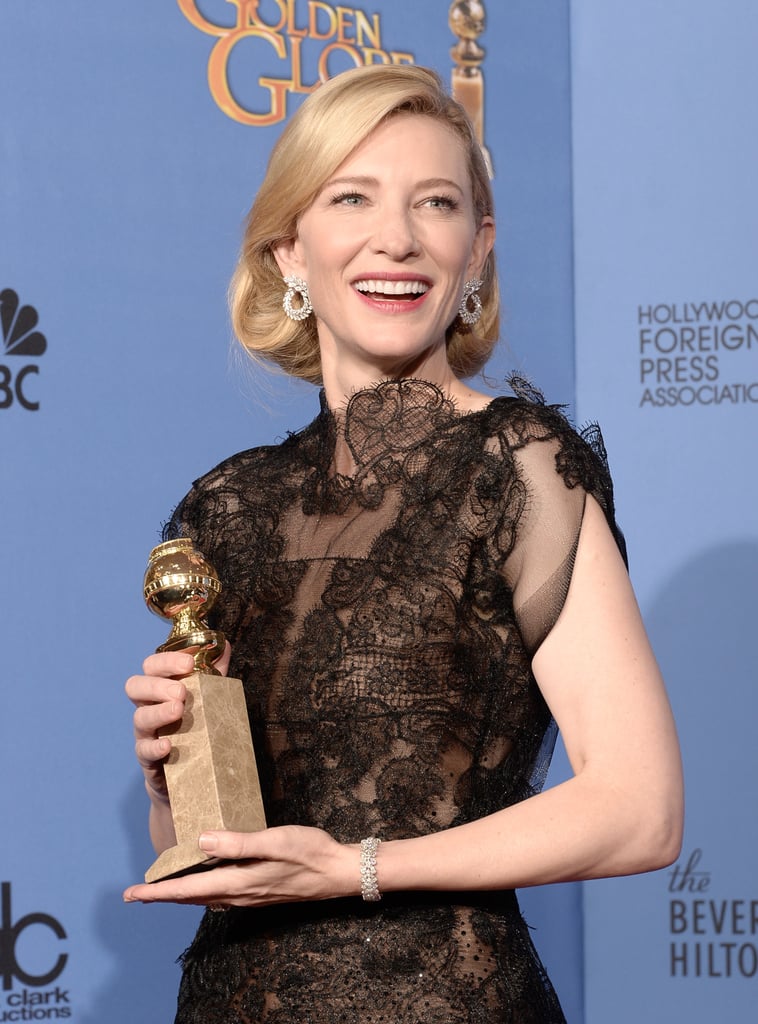 Cate Blanchett [11] looked as elegant as ever.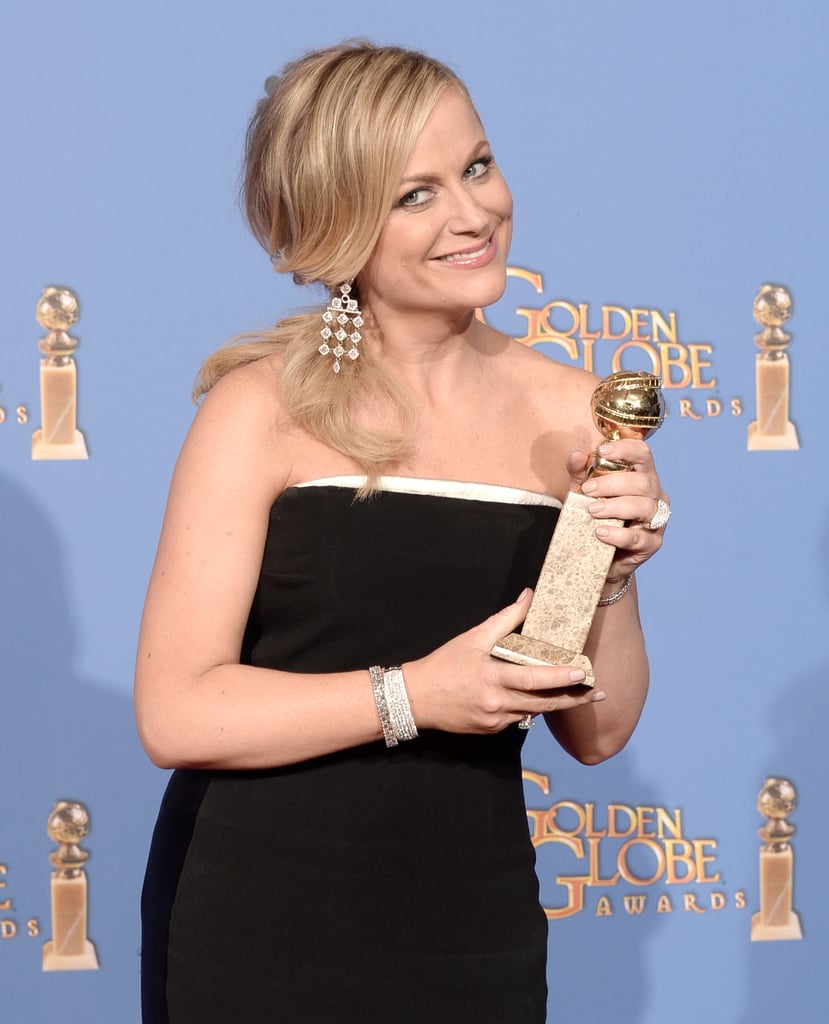 Amy Poehler [12] hammed it up with her award!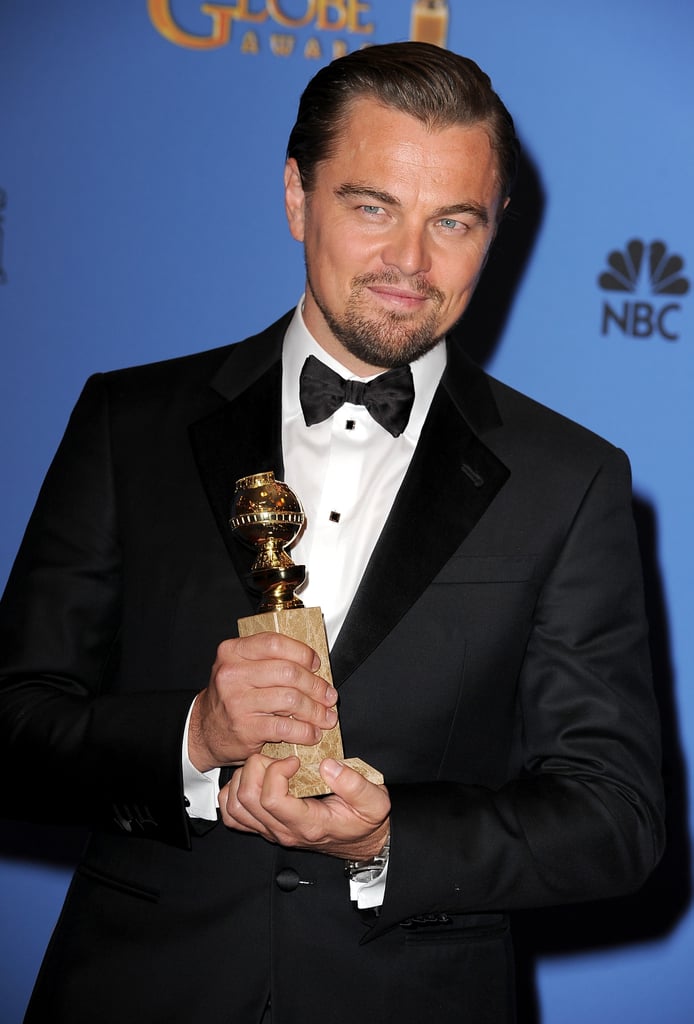 Leonardo DiCaprio [13] looked sincerely happy with his Golden Globe.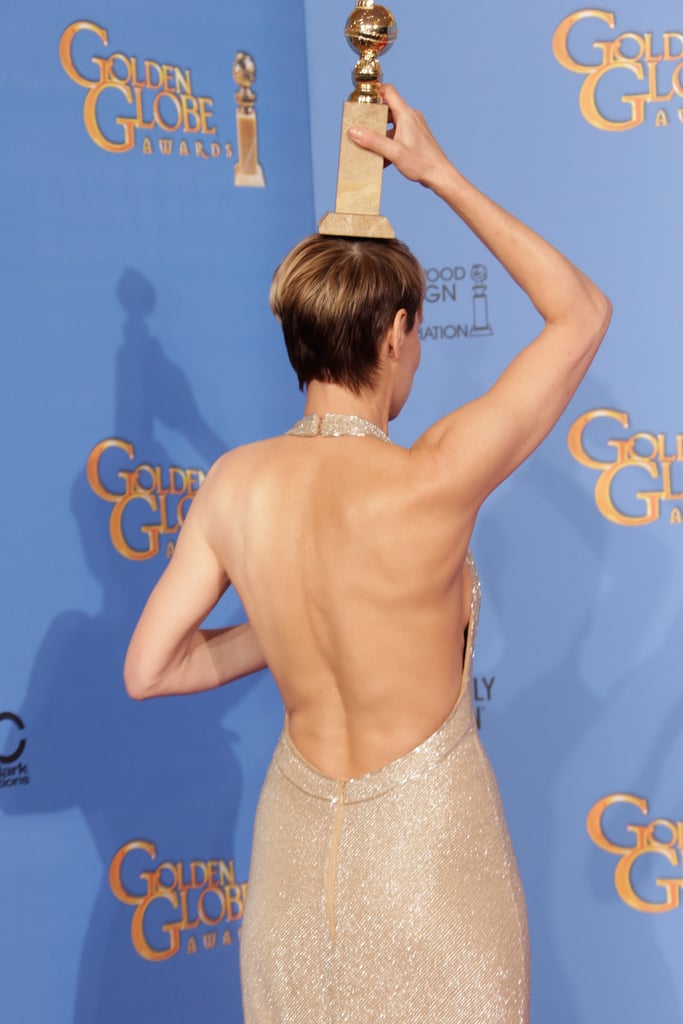 Winner Robin Wright showed off her impressive back, along with her trophy.