Following Thursday's events, it looks like US Olympic figure skater Gracie Gold is out of contention, but there's more to the Team USA favorite than just her time in the Sochi, Russia, spotlight. She's a twin, a preskate juggler, and a fan of Taylor Swift [1] — not to mention her silly sense of humor. At 18, Gracie's already made a name for herself in the figure skating world, having won the gold in the 2014 US championships and the silver back in 2013. But what else is she into? Get to know more about Gracie's life off the ice.
Source: Instagram user graciegold95 [2]
She plays tourist in her home state.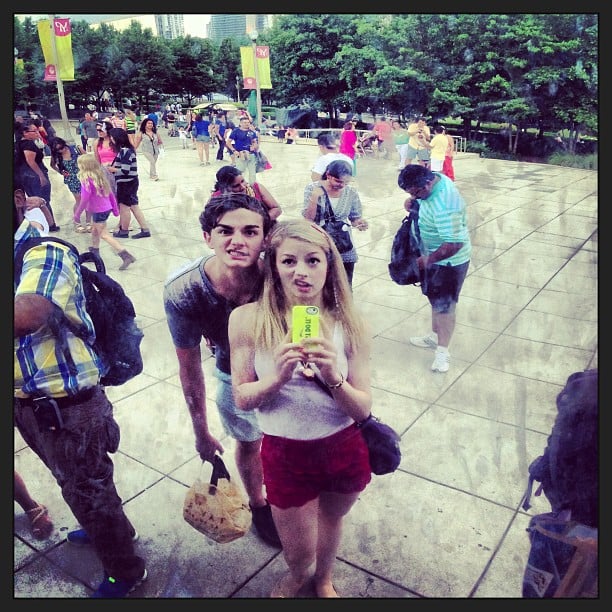 Source: Instagram user graciegold95 [3]
Like anyone visiting Chicago, Gracie snapped a picture of herself in front of Millennium Park's mirrored bean installation. For years, the figure skater spent the low season in the Chicago suburbs, having moved from Springfield, MO, to Illinois with her family early on so she could train with Alexander Ouriashev. In September, she announced that she'd be training full time with coach Frank Carroll in LA.
She has a twin sister.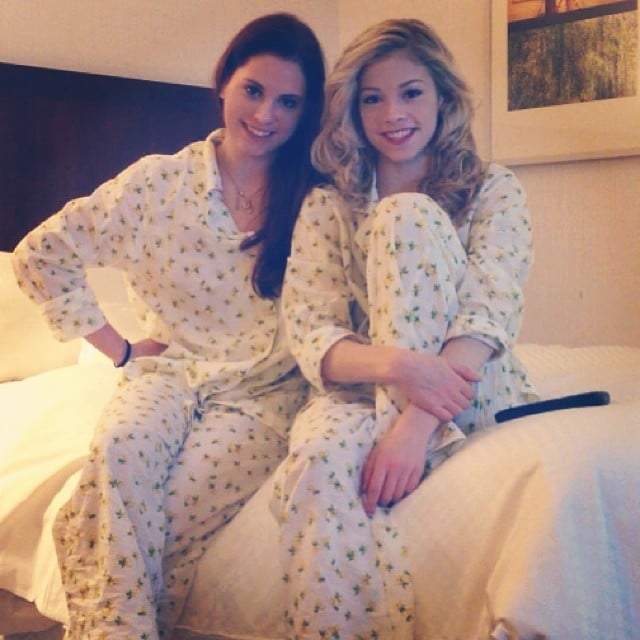 Source: Instagram user graciegold95 [4]
Gracie's twin sister, Carly, shares those athletic genes, too! Early on Carly was a horseback rider, but she eventually joined Gracie in the skating world and found success of her own. In 2013, Carly finished fifth at the Midwestern Sectional Figure Skating Championships, almost making her way to the US championships.
She's a Taylor Swift fan.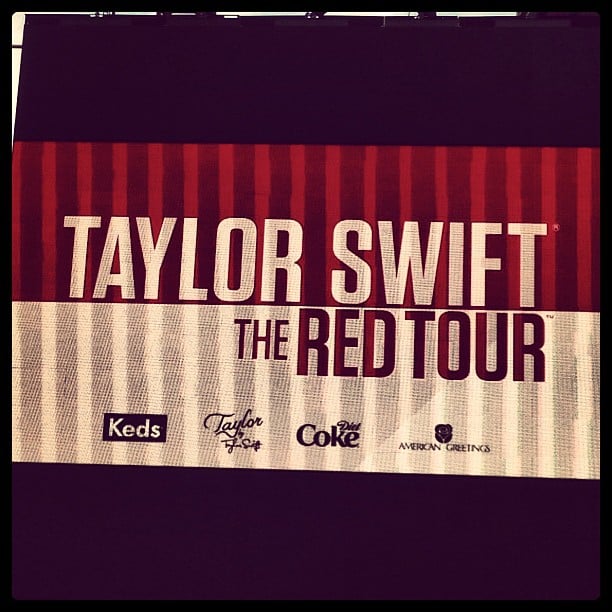 Source: Instagram user graciegold95 [5]
Olympians, they're just like us! Gracie joked that she was "#dying" when she saw Taylor Swift [6] during her Red tour last year.
She's a dog lover.
Source: Vine user Gracie Gold [7]
Gracie's into pups, including her little dog Yoshi, who she carried in her bike basket while riding around.
She has a sense of humor.
Source: Instagram user graciegold95 [8]
Before she skates, Gracie juggles to ease her nerves, and she shows off that same silly, lighthearted sense of humor off the ice, too.
She's playful.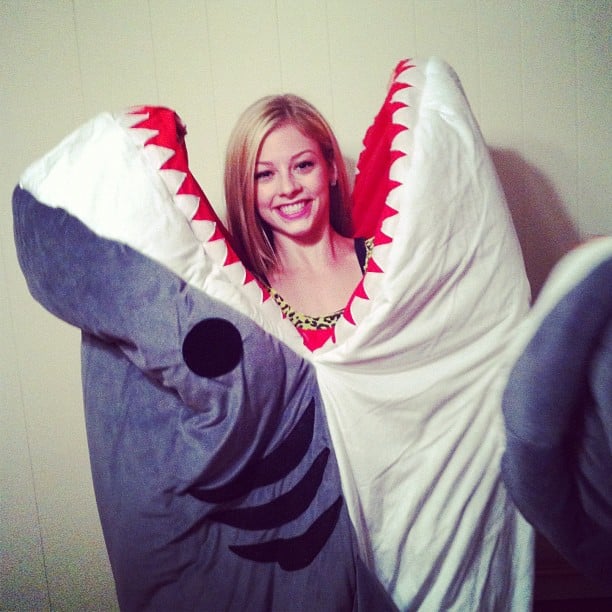 Source: Instagram user graciegold95 [9]
Jaws sleeping bags? Why not?
She's inspired by her fellow skaters.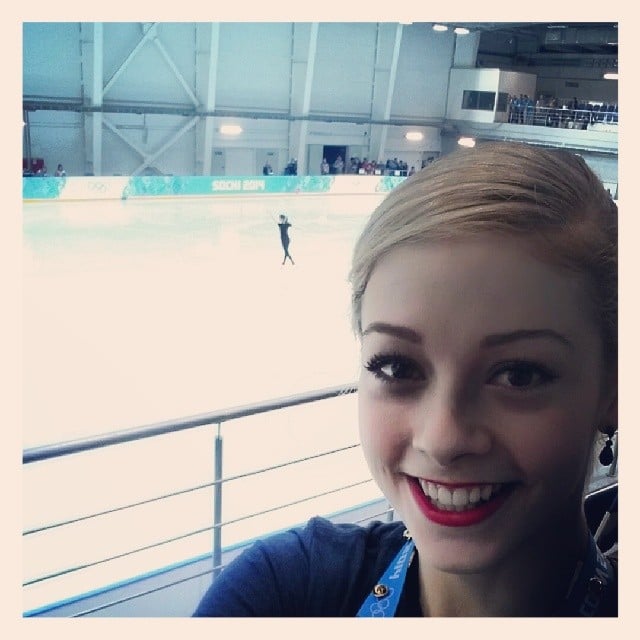 Source: Instagram user graciegold95 [10]
Gracie snapped a Sochi selfie with South Korean figure skater Yuna Kim, calling her "#thequeen."
She's friends with your Olympic crush.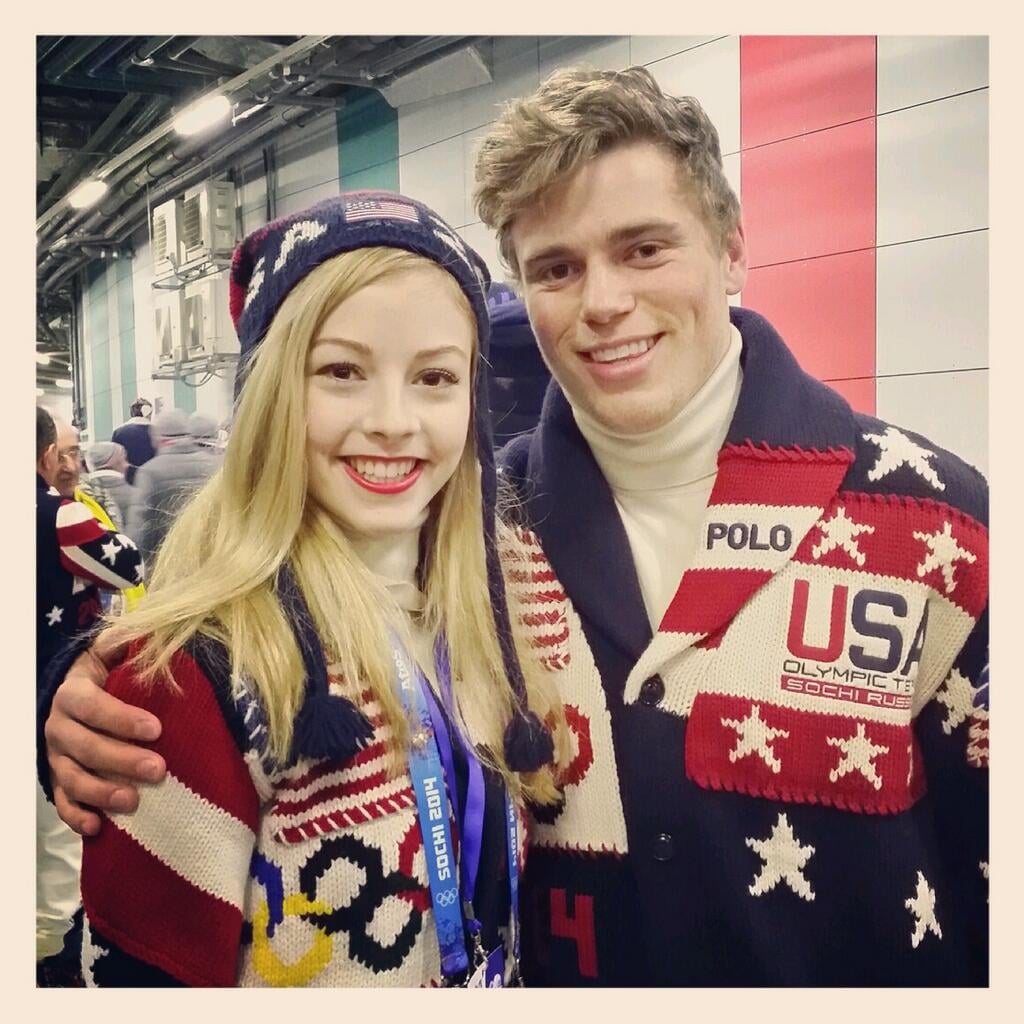 Source: Twitter user GraceEGold [11]
Remember that puppy-saving Team USA skier [12] you've been crushing on, Gus Kenworthy? That's who Gracie hung out with before the opening ceremony. Go Team USA!