Griffindor's Cup
Griffindor's Cup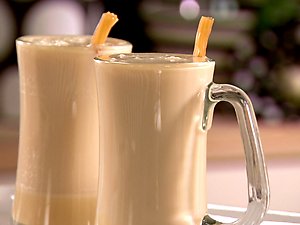 I have always loved Harry Potter, and always will. This drink (aptly named) celebrates the drink mentioned often in the books. Petrificus!
• 3 oz ginger ale
•2-3 tablespoons butterscotch syrup
•dash creamer
• 2 oz cream soda
• 1 oz pumpkin puree
serve in tall glasses or mugs with a cinnamon stick.