Summer is almost here, which means it's time to break out the swimsuits and hit the beach and pool. Of course, the same goes for all of our favorite celebs who can't get enough of their tropical vacations and time spent lounging in the sun. Take our quiz and see if you can match the beautiful bodies with their famous faces. Then, don't forget to check out all our Pop Bikini Quizes!
1 of 20
Guess who is avoiding tan lines?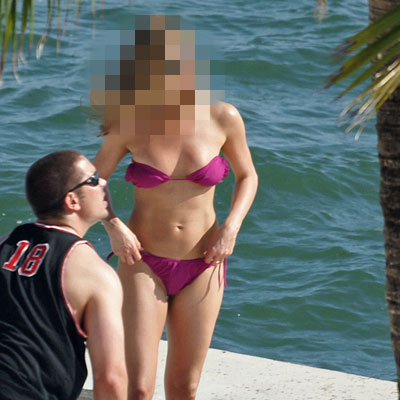 Jennifer Garner
Jennifer Aniston
Lauren Conrad
Ashlee Simpson
2 of 20
Guess who is pregnant and in a bikini?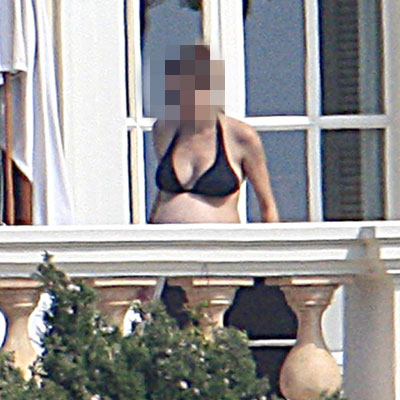 Minnie Driver
Amanda Peet
Angelina Jolie
Salma Hayek
3 of 20
Guess who's hanging in the ocean?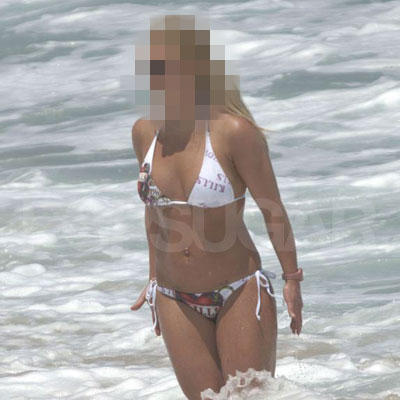 Britney Spears
Katherine Heigl
Amanda Bynes
Drew Barrymore
4 of 20
Guess which celebrity couple played a little game of peek-a-boo?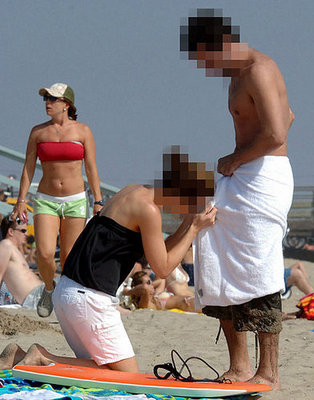 Kate Beckinsale and Len Wiseman
Rachel Bilson and Adam Brody
Courteney Cox and David Arquette
Anne Hathaway and Raffaello Follieri
5 of 20
Guess which sexy reality TV star loves her green bikini?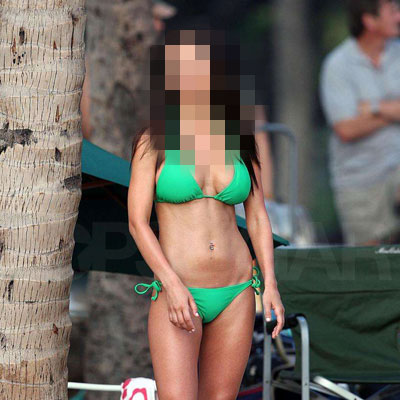 Audrina Patridge
Carmen Electra
Shannon Elizabeth
Kim Kardashian
6 of 20
Guess which young male actor is all wet?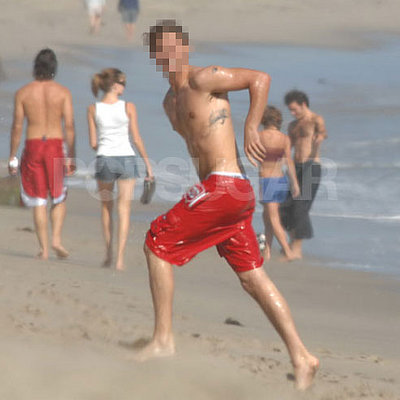 Hayden Christensen
Shia LaBeouf
Adam Brody
Zac Efron
7 of 20
Guess which celebrity couple was getting frisky in the sun?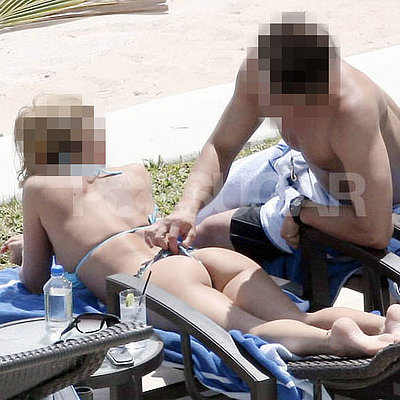 Britney Spears and Kevin Federline
Christina Aguilera and Jordan Bratman
Nicole Richie and Joel Madden
Fergie and Josh Duhamel
8 of 20
Guess who was basking in the sun on a boat?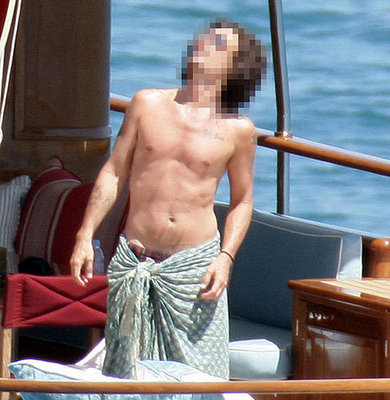 John Mayer
Joaquin Phoenix
Justin Bobby
Johnny Depp
9 of 20
Which beach blonde showed off her flat stomach?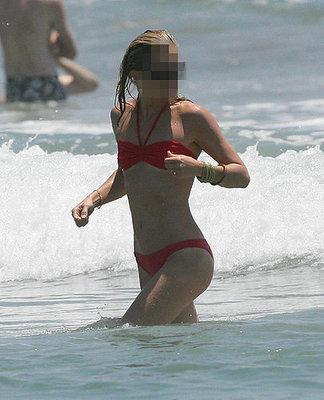 Nicky Hilton
Kate Hudson
Ashlee Simpson
Naomi Watts
10 of 20
Guess who is getting into his beach volleyball game?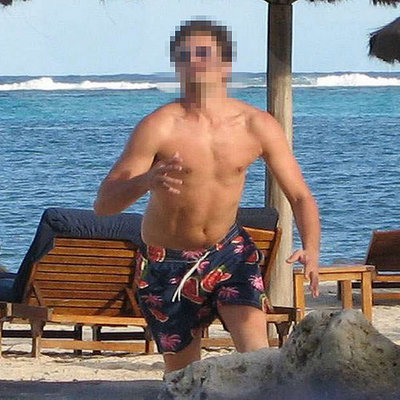 Mark Ruffalo
Tony Romo
Ben Affleck
Leonardo DiCaprio
11 of 20
Guess which couple looked hot in St. Tropez in 2005?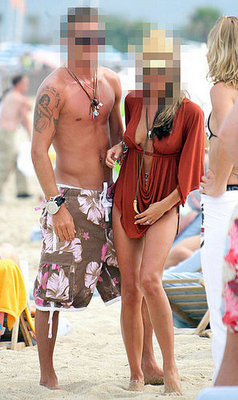 Britney Spears and Kevin Federline
Victoria and David Beckham
Jessica Biel and Justin Timberlake
Rebecca Gayheart and Eric Dane
12 of 20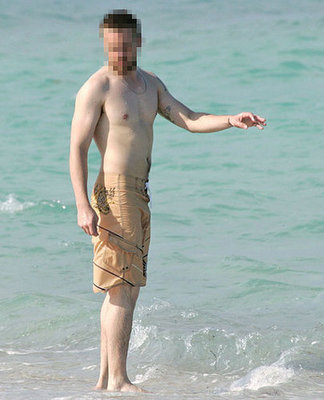 Ryan Gosling
Pete Wentz
Eric Dane
Ryan Phillippe
13 of 20
Guess who is filming in Hawaii?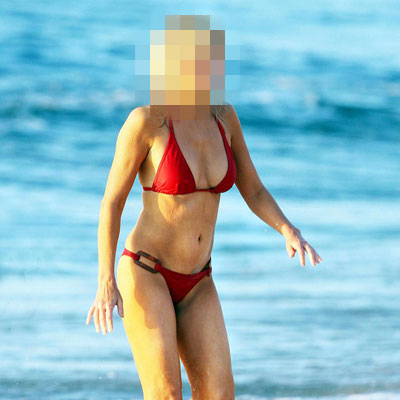 Heather Locklear
Kim Cattrall
Denise Richards
Kim Raver
14 of 20
Guess who spent a family day at the beach?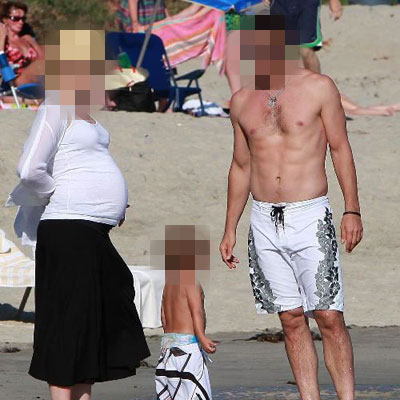 Britney Spears and Kevin Federline
Gwen Stefani and Gavin Rossdale
Summer Phoenix and Casey Affleck
Ethan Hawke and Uma Thurman
15 of 20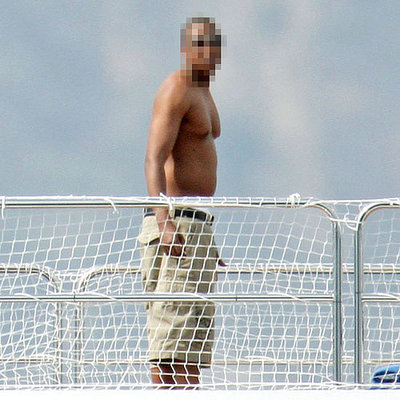 Eddie Murphy
Kanye West
Jay-Z
Denzel Washington
16 of 20
Guess which blond star was splashing around in Hawaii?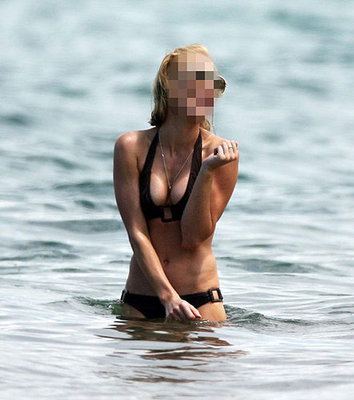 Kelly Ripa
Kate Bosworth
Carrie Underwood
Kristen Bell
17 of 20
Guess who went on a steamy vacation in the Maldives?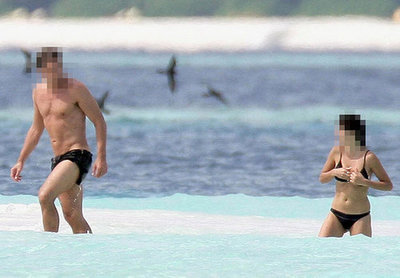 Tom Cruse and Katie Holmes
Demi Moore and Ashton Kutcher
Penelope Cruz and Javier Bardem
Jennifer Garner and Ben Affleck
18 of 20
Guess who is running through the waves?
Will Smith
Chris Brown
Jamie Foxx
Usher
19 of 20
Which multi talented star was out taking pictures in her bikini?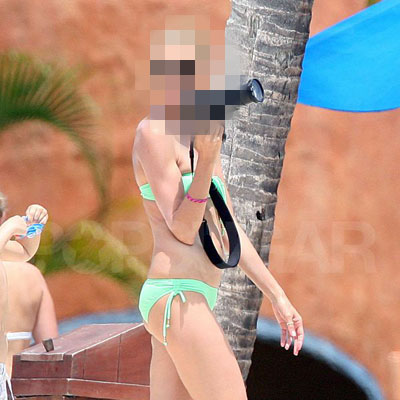 Kate Beckinsale
Heidi Klum
Jessica Simpson
Jennifer Aniston
20 of 20
Guess which secret lady looks sexy in next to nothing?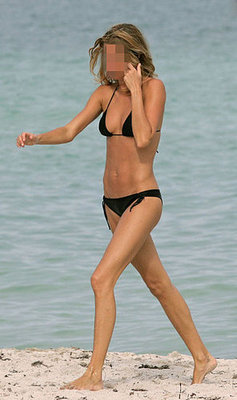 Gisele Bündchen
Gwyneth Paltrow
Kate Moss
Jennifer Aniston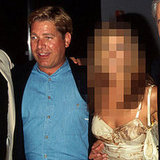 next slidequiz
Take Our Guess the Celebrity Sibling Quiz!