Guess Who Wore the Memorable (Not In a Good Way) Oscar Dress?
We've already tested your knowledge on Oscar gowns of years past and reminisced by iconic beauty missteps — now it's time to brush up on some of the awesomely bad looks we've seen over the years. Take the quiz to see if you've been paying attention to the fashion hiccups.
1 of 8
Guess who rocked a look that included shorts?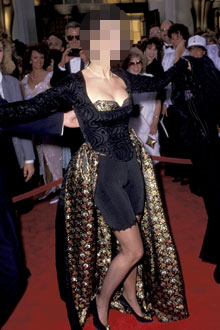 Catherine Zeta-Jones
Demi Moore
Sandra Bullock
Angelina Jolie
2 of 8
Guess who thought she was a fairy princess?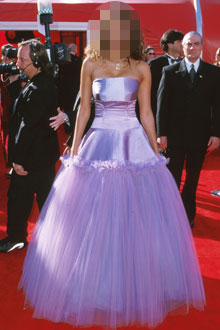 Halle Berry
Thandie Newton
Jada Pinkett Smith
Tyra Banks
3 of 8
Guess who was feeling gray?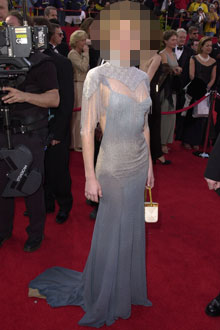 Kate Hudson
Nicole Kidman
Renee Zellweger
Calista Flockhart
4 of 8
Guess who's got something on her shoulder?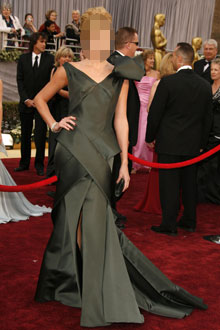 Katherine Heigl
Charlize Theron
Cameron Diaz
Heidi Klum
5 of 8
Guess who was inspired by a kimono?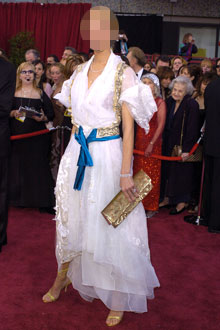 Uma Thurman
Gwyneth Paltrow
Kim Basinger
Cate Blanchett
6 of 8
Guess who made a splash with her memorable swan dress?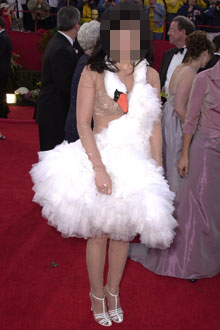 Cher
Lara Flynn Boyle
Bjork
Rachel Weisz
7 of 8
Guess who made a statement with her big bow?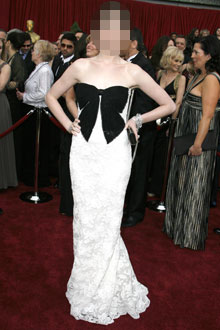 Jennifer Garner
Anne Hathaway
Catherine Keener
Hilary Swank
8 of 8
Guess who picked shiny purple?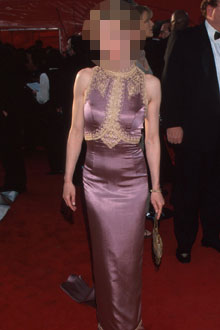 Reese Witherspoon
Laura Linney
Naomi Watts
Renee Zellweger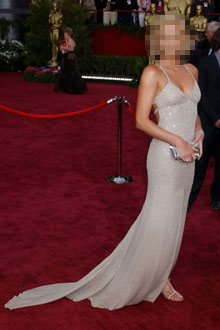 next slidequiz
Guess the Girl in the Oscar Gown!