Gwen Stefani [1] flashed her bra under an embellished jacket on the red carpet at the American Music Awards in LA tonight. She arrived with her No Doubt bandmates, whom she'll be taking the stage with during the show. They're among a long list of artists, including Justin Bieber, Usher [2], and Carrie Underwood [3], that will be performing. No Doubt will continue their live run later this month, when they kick off a series of seven concerts at the Gibson Amphitheatre.
Don't miss all of our American Music Awards [4] coverage of the show and backstage, and tune in to watch it at 8 p.m. EST/PST on ABC!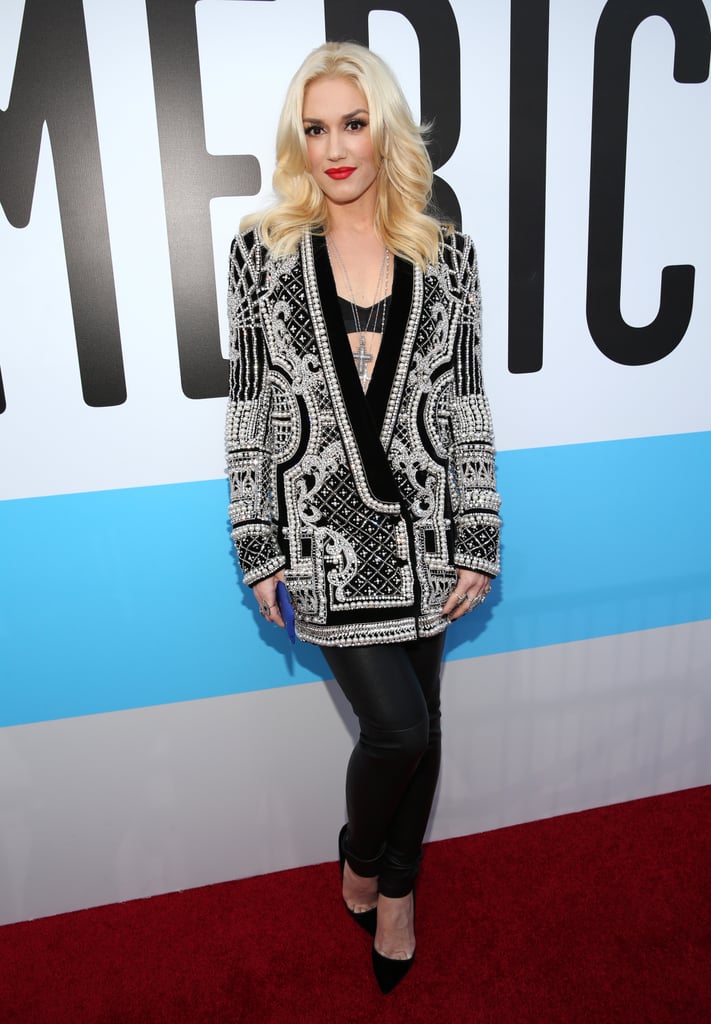 Gwen Stefani [5] wore an embellished jacket at the American Music Awards.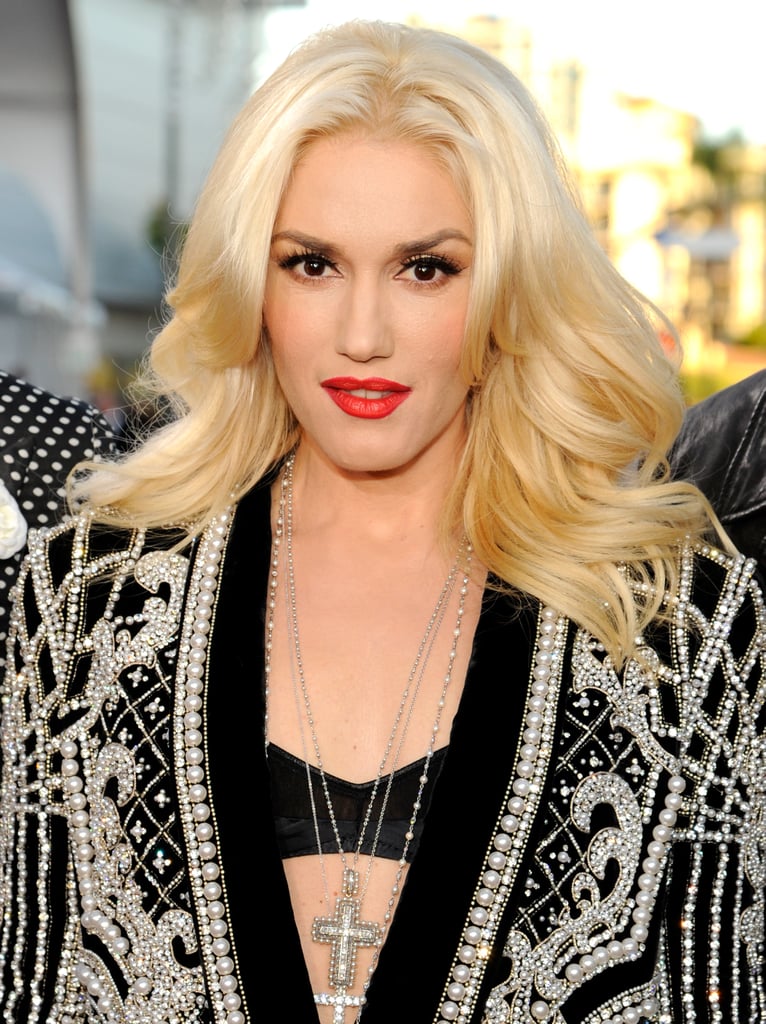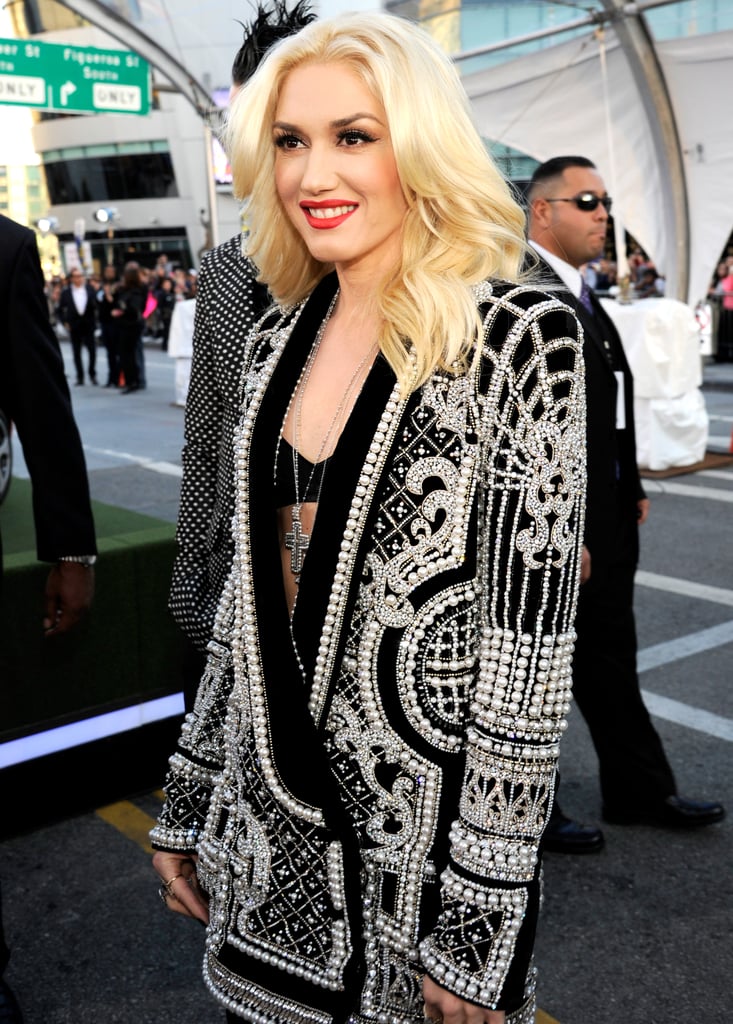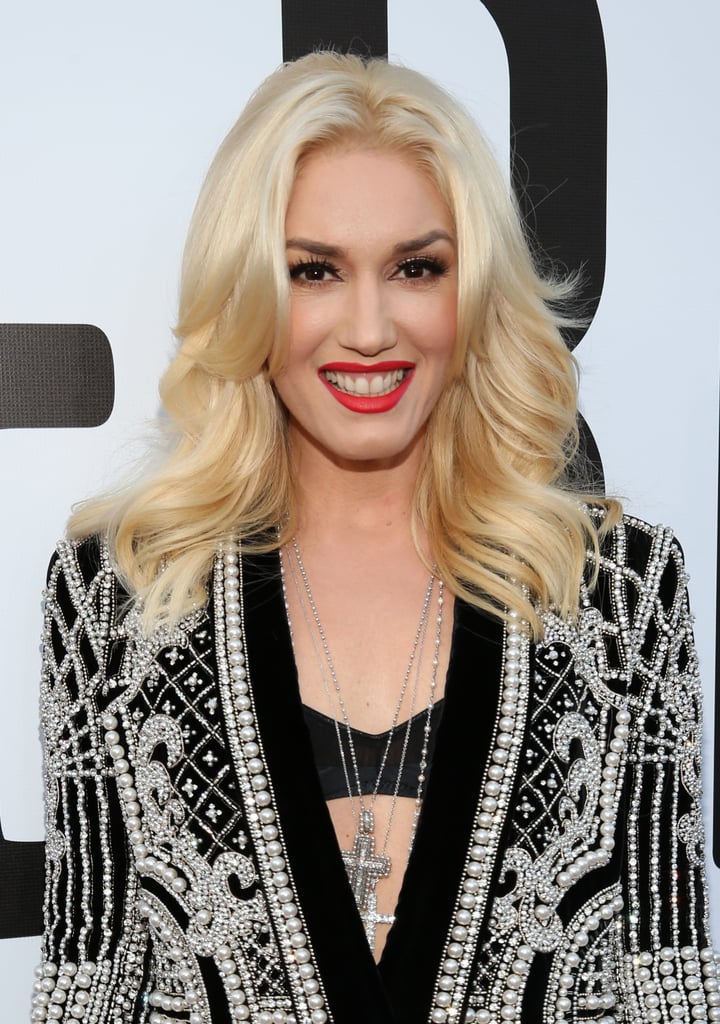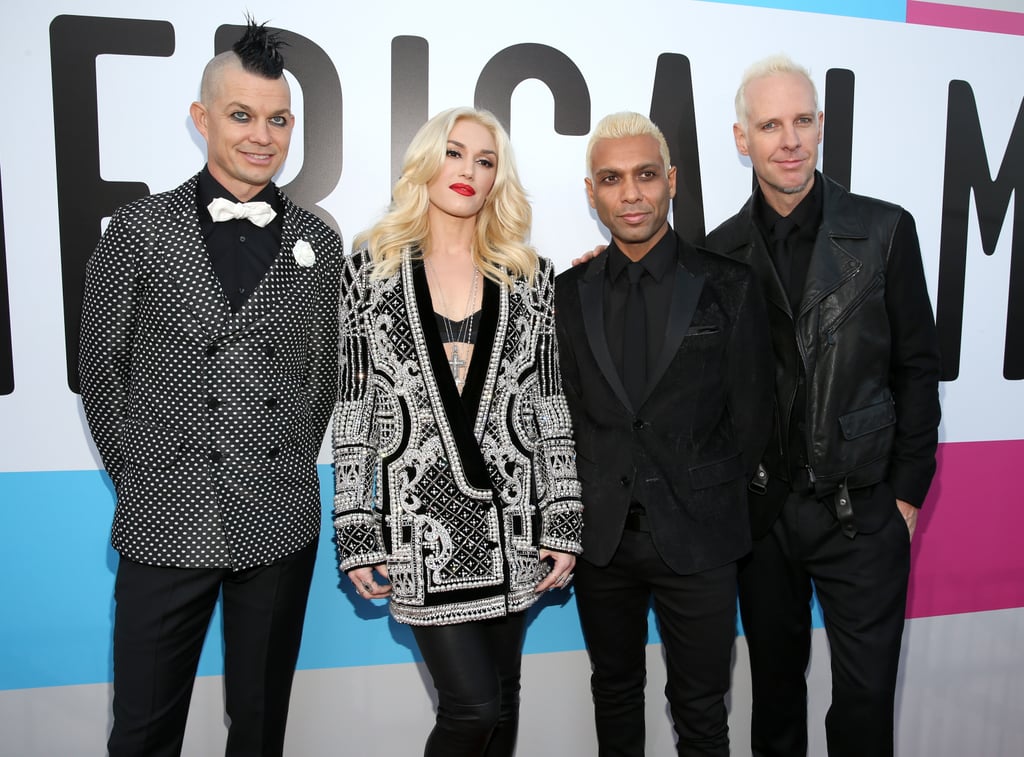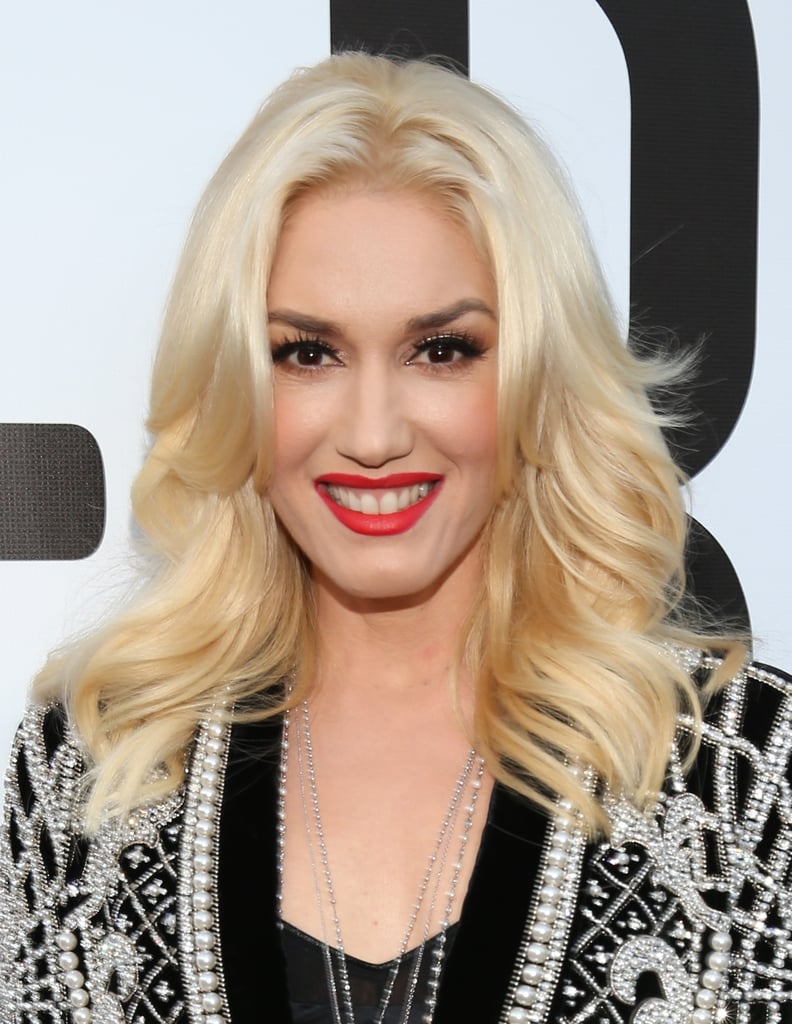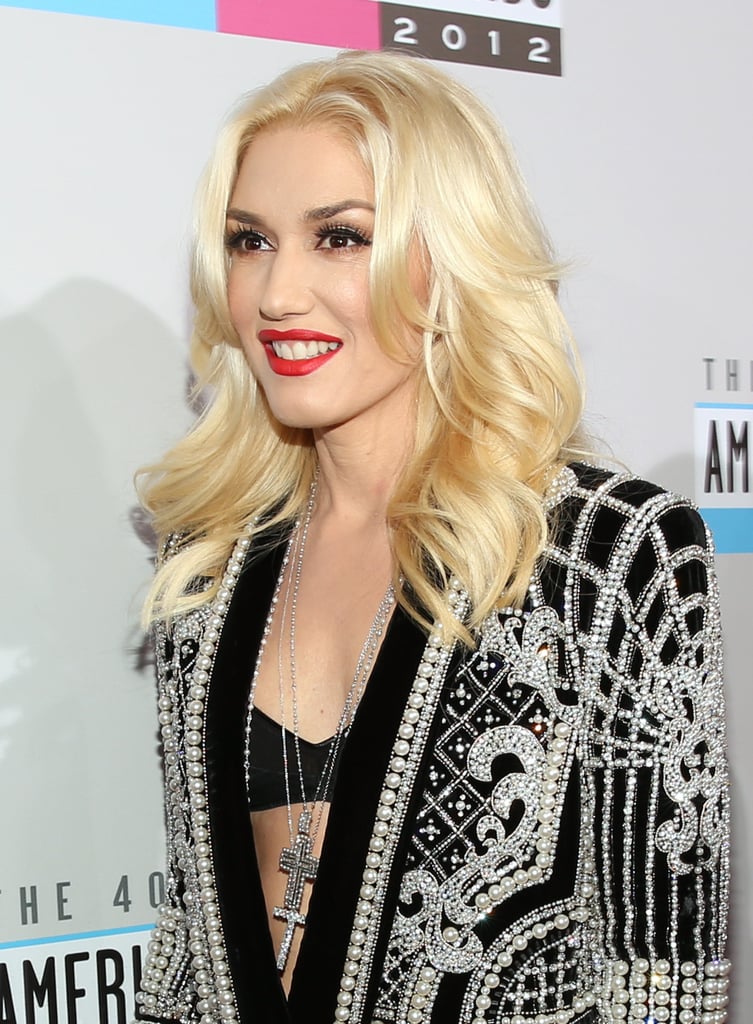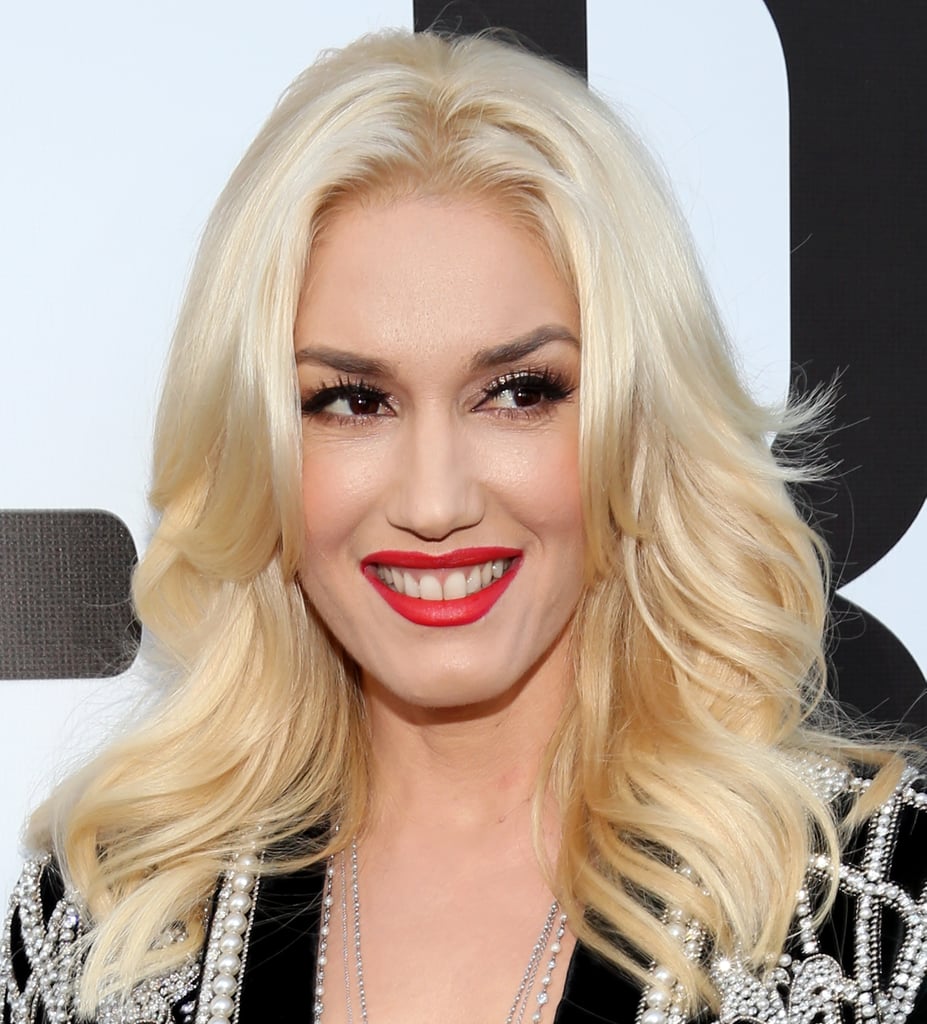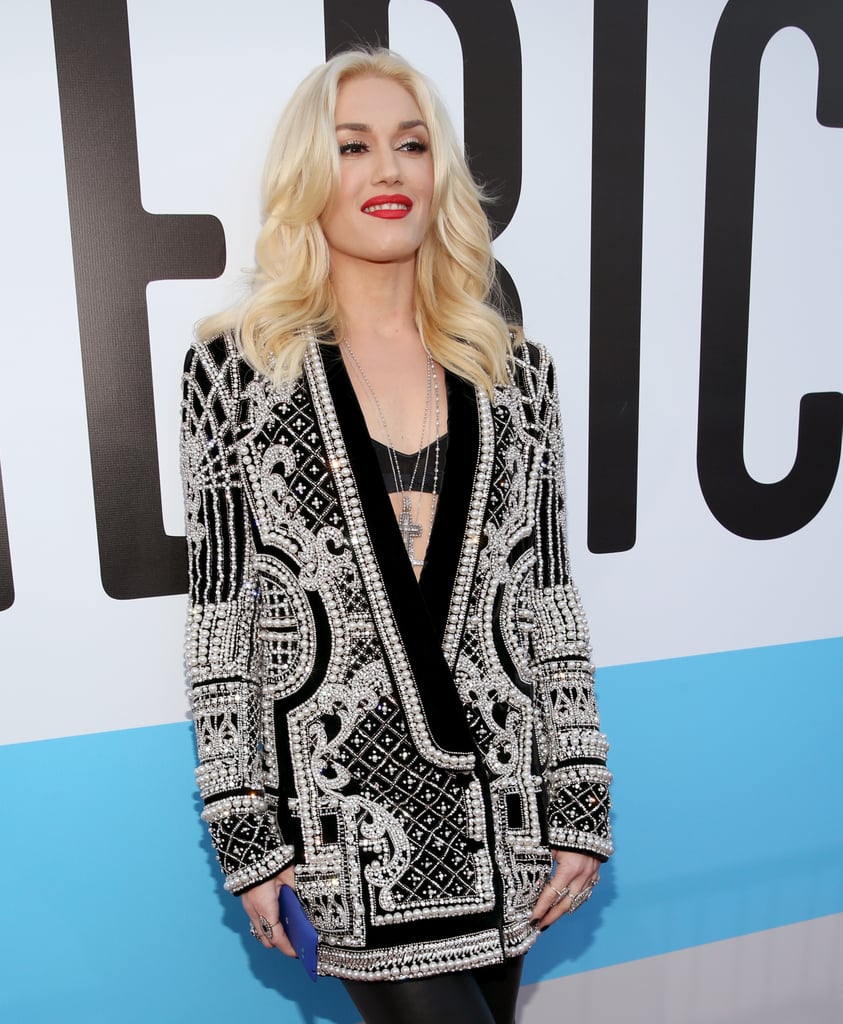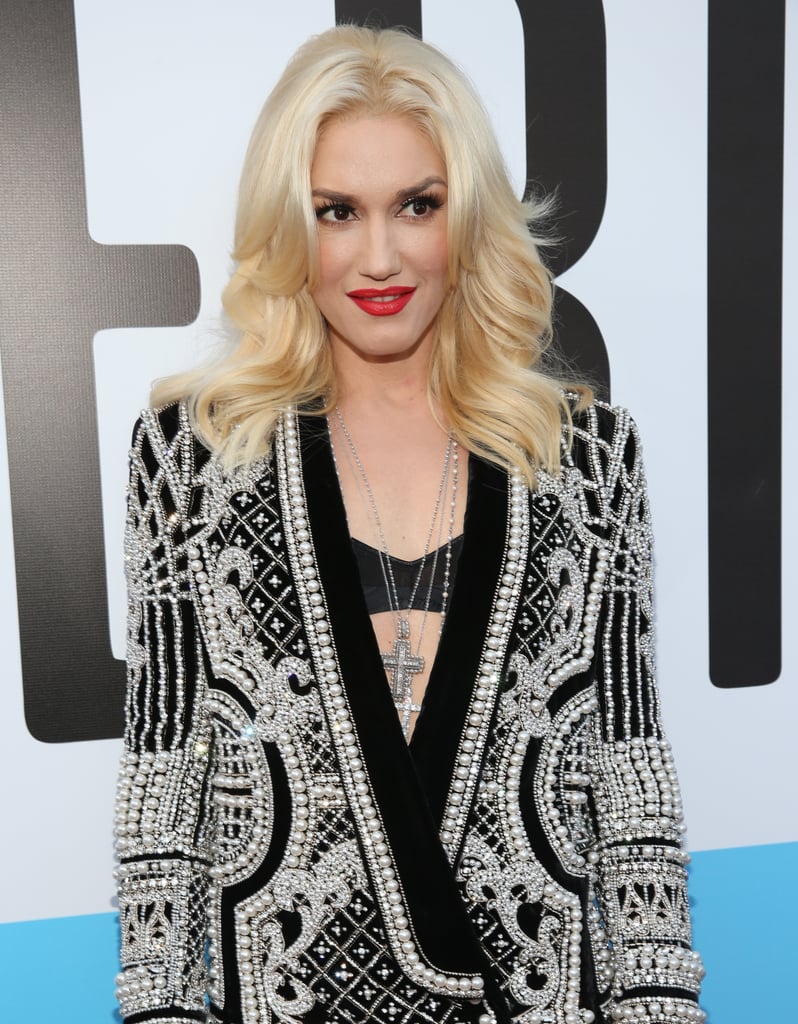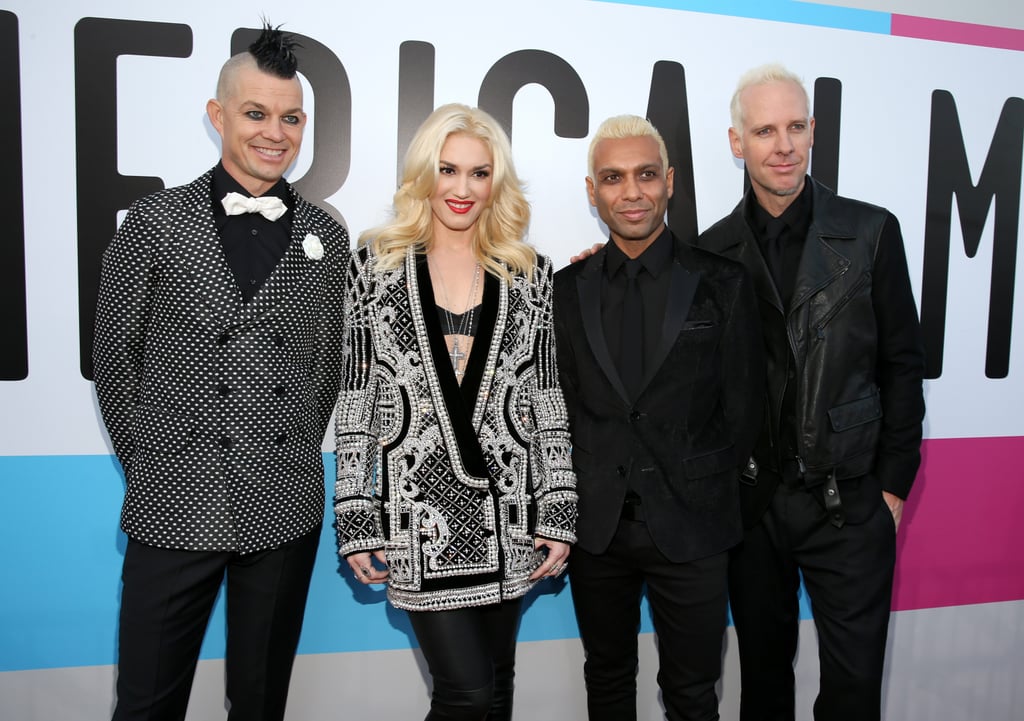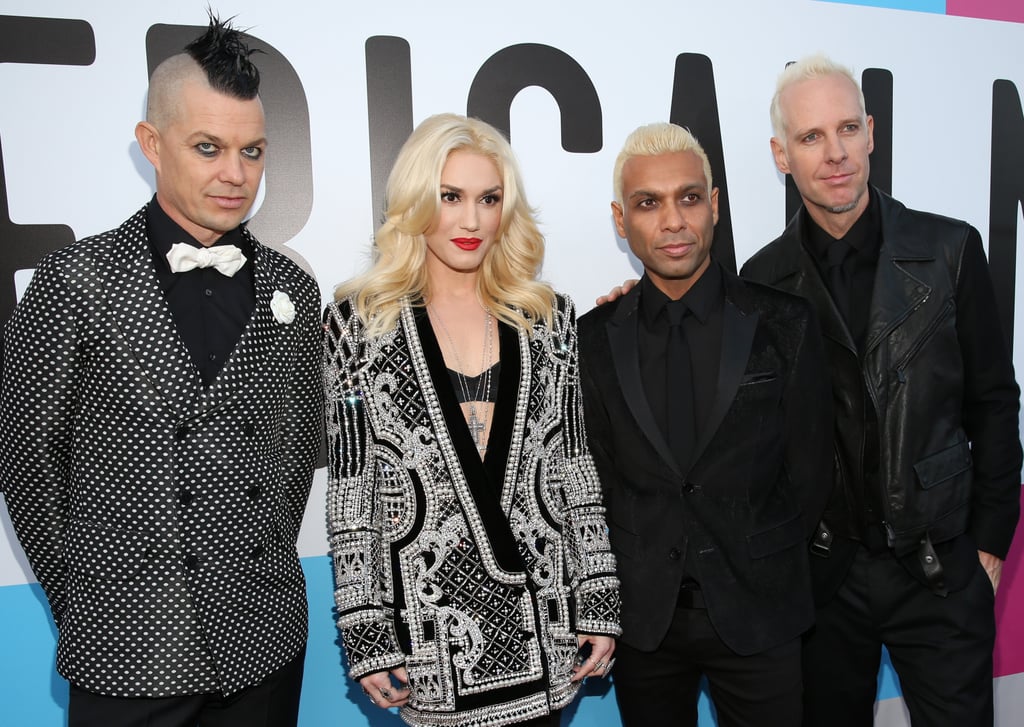 No Doubt attended the American Music Awards.