Gwyneth Paltrow and her husband, Chris Martin [1], announced their separation on Tuesday, after more than 10 years of marriage. The couple shared the news on Gwyneth's blog following months of rumors about Gwyneth's possible infidelities. Whether the whispers are true or not, Gwyneth has always been in the spotlight for the men in her life, and we're taking a look back at all the guys who made headlines for being by her side.
Source: Getty / Kevin Mazur [2]
Brad Pitt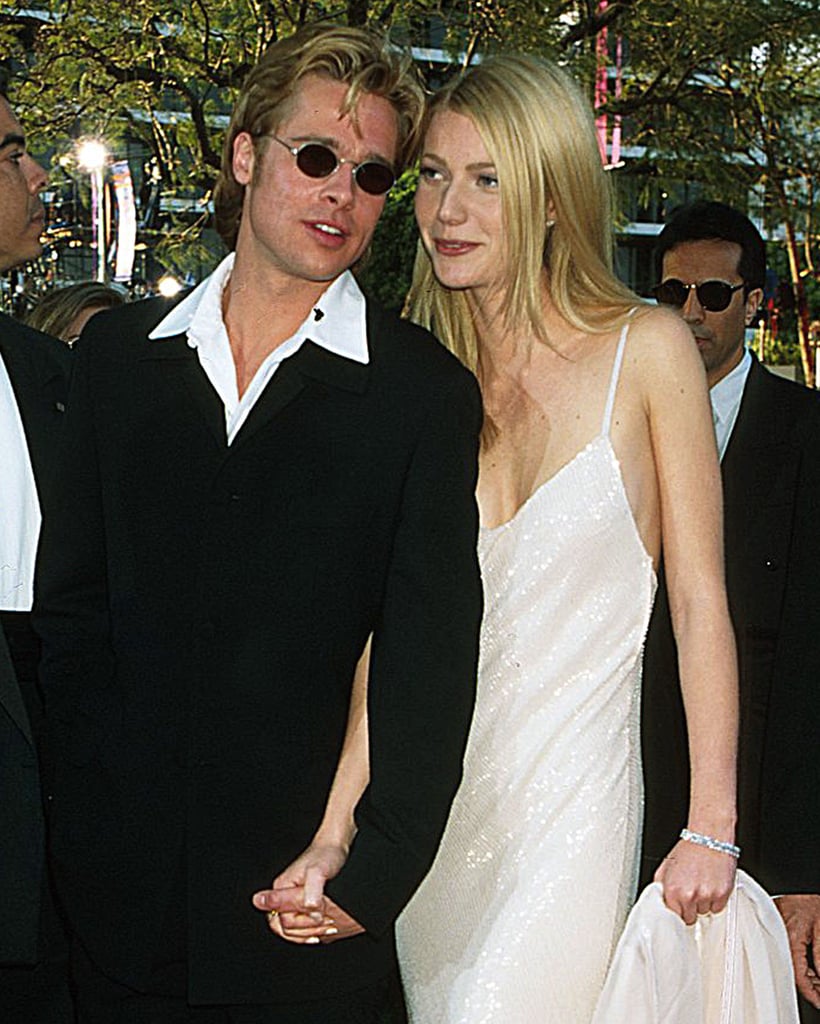 Gwyneth and Brad were the picture-perfect couple of the '90s, showing plenty of public affection for one another during their three-year run, including at the 1995 Golden Globes, when Brad called girlfriend and Seven costar Gwyneth the love of his life during his acceptance speech. They were engaged for seven months before calling it quits in 1997.
Source: Getty / KMazur [3]
Ben Affleck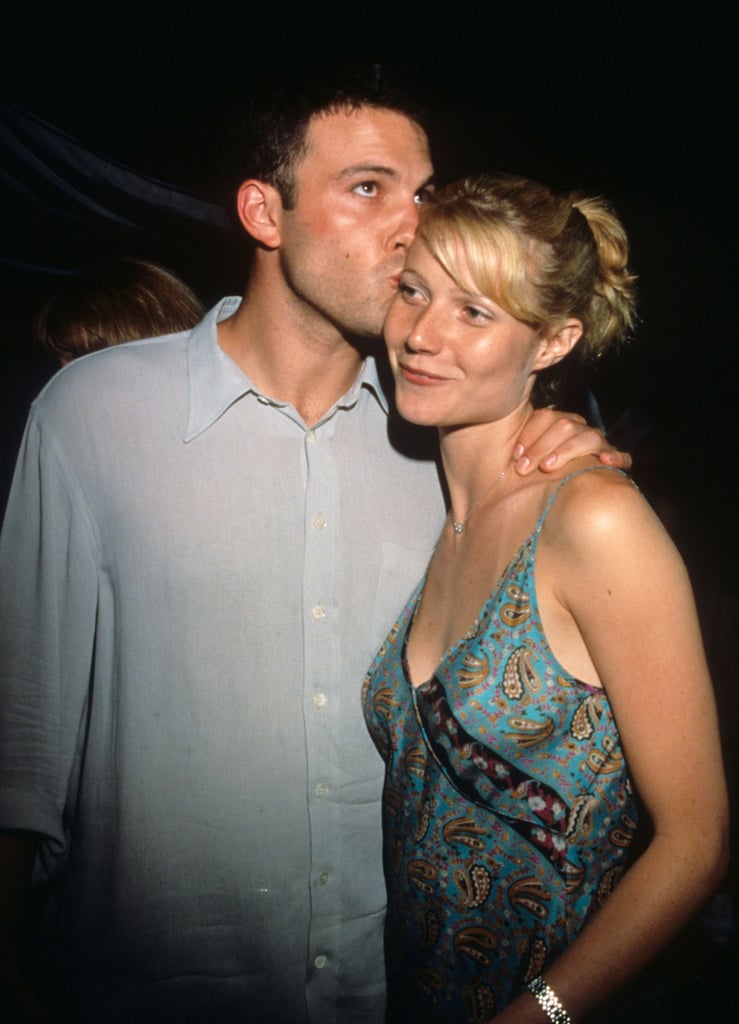 After Gwyneth's split from Brad, she linked up with Ben Affleck [4]. The couple, who starred together in 2000's Bounce, made headlines for their love scenes in the film, but their real-life relationship fizzled around the time the movie was released.
Luke Wilson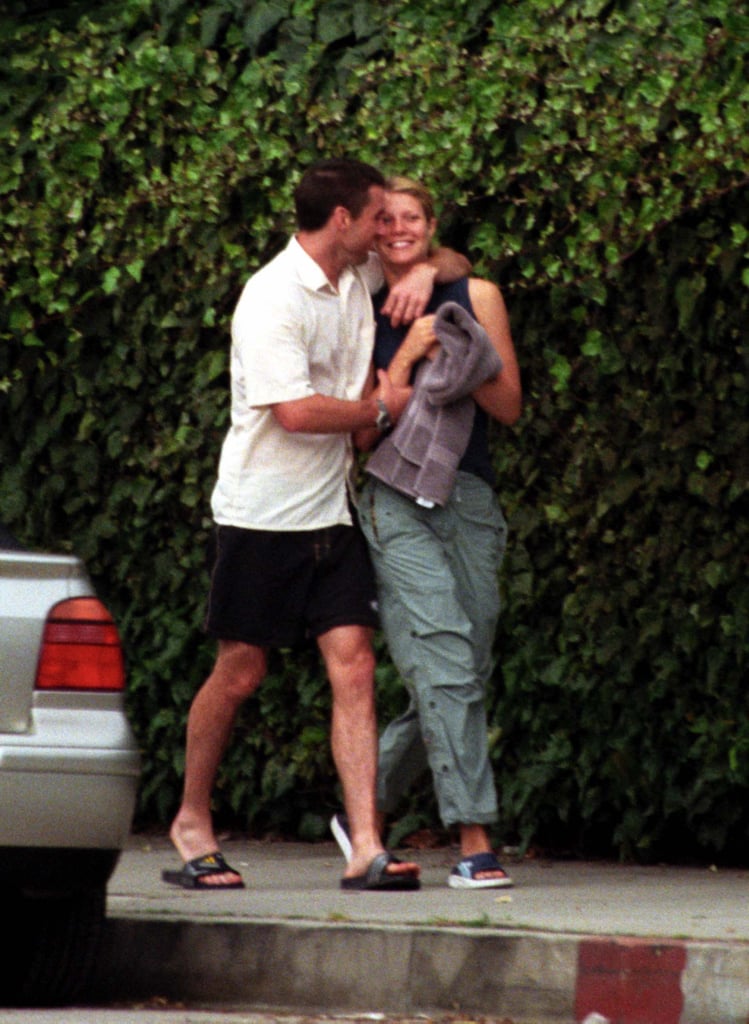 Gwyneth and Luke had a yearlong fling that ended in 2001, the same year their film The Royal Tenenbaums hit theaters.
Bryan Adams
Gwyneth met up with Canadian rocker Bryan Adams in 2002, though their rumored romance didn't last long.
Chris Martin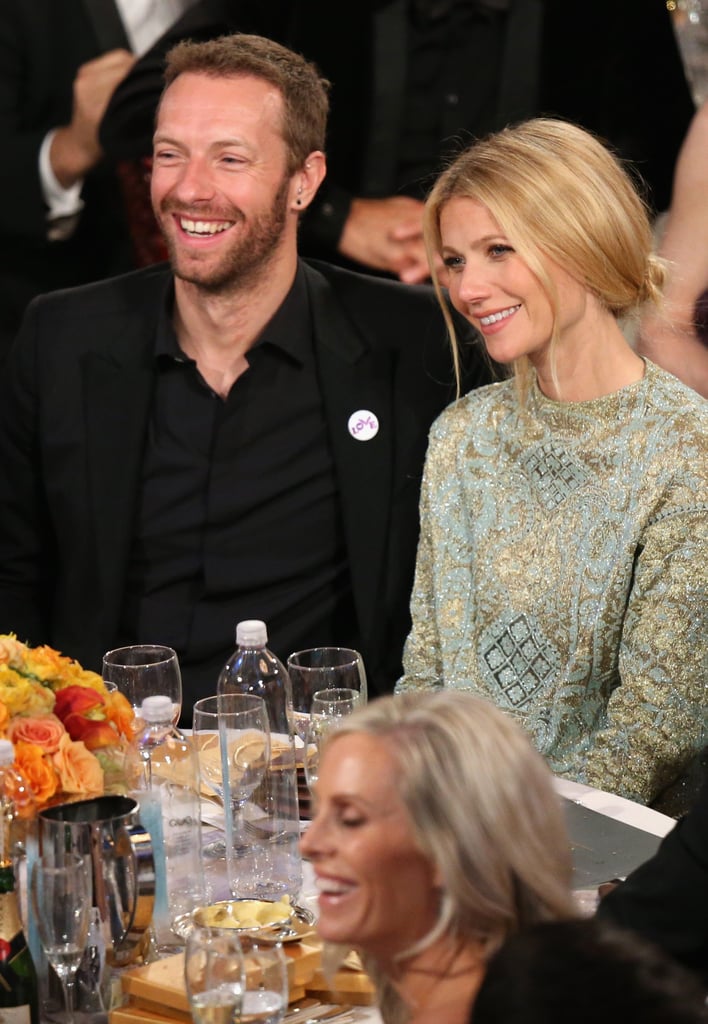 In 2003, Gwyneth and Chris were photographed together for the first time looking like a lot more than friends. In December of that year, they announced that they were expecting their first child, and days later, they tied the knot in a secret Santa Barbara, CA, ceremony. They kept their relationship out of the spotlight during their 10-year marriage, but Gwyneth did share some cryptic quotes about relationships [5] through the years.
Jeff Soffer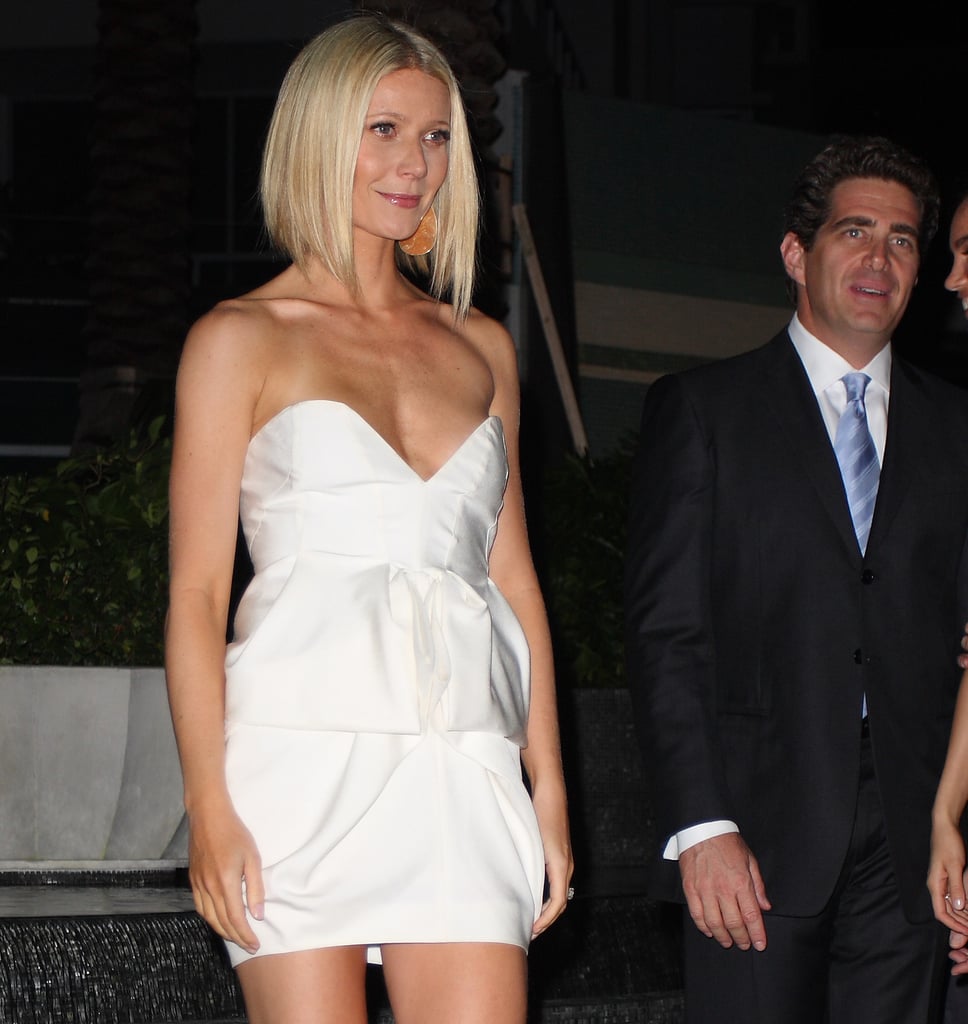 Jeff Soffer, a billionaire businessman and Elle MacPherson's current husband, was connected to Gwyneth last Fall, when there was much speculation about Vanity Fair's supposed "take-down" piece on Gwyneth. Page Six revealed [6] that the magazine was looking into a possible 2008 affair between Gwyneth and Soffer.
Source: Getty / John Parra [7]
Kevin Yorn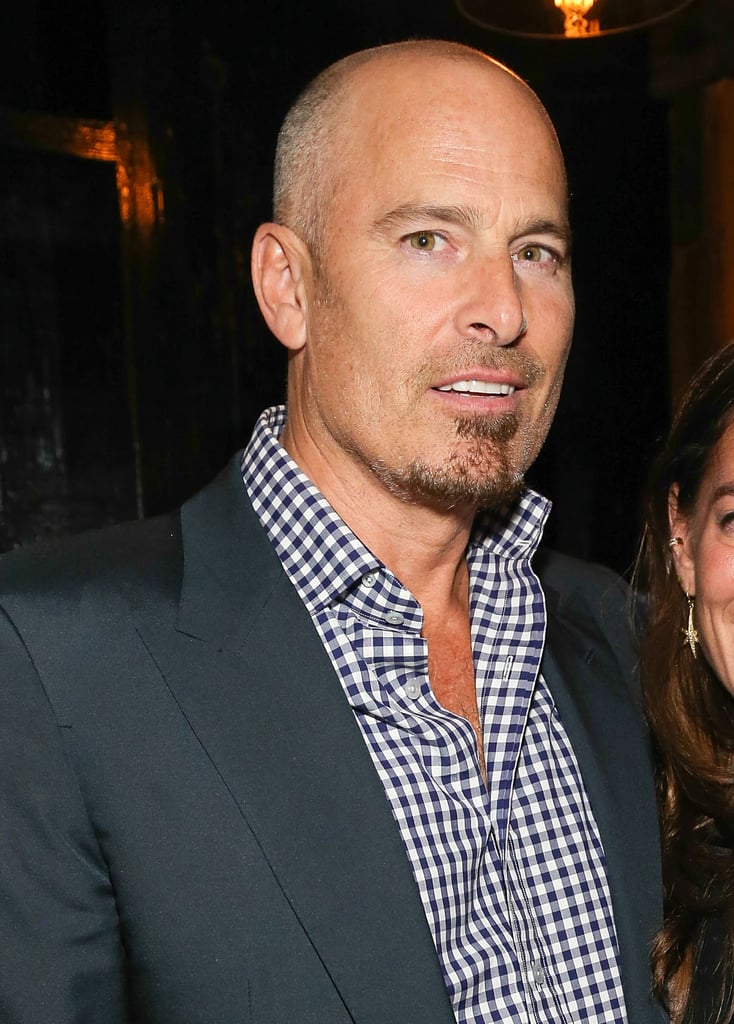 The secret-sharing social media app Whisper was behind recent speculation that Gwyneth and entertainment lawyer Kevin Yorn had an affair. Earlier this year, an anonymous user posted, "Gwyneth Paltrow [8] is cheating on Chris Martin [9] with . . . Kevin Yorn." Gwyneth's rep Stephen Huvane denied the rumors [10]: "The only time Gwyneth has even recently seen Kevin Yorn (who she knows only casually through business contacts) was on a flight from NY-LA. Gwyneth was flying with her assistant and the CEO of Goop and Kevin coincidentally was also in the first class section. I cannot be more clear with you when I say she is NOT having an affair with Kevin Yorn." Kevin has been married for nearly 20 years to talent agent Julie Silverman.
Source: Getty / Imeh Akpanudosen [11]
Donovan Leitch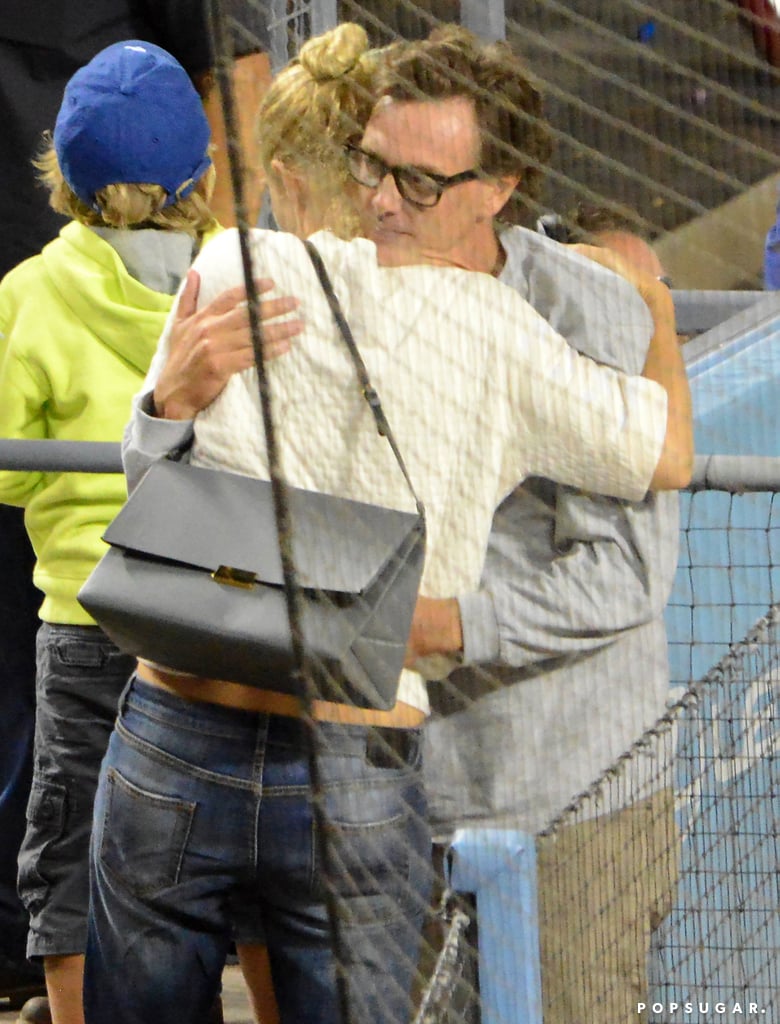 Gwyneth reunited with ex-boyfriend Donovan Leitch at a September 2013 Dodgers game. The duo dated in the '90s, and while there have been rumors that they're rekindling their romance, Gwyneth's camp insists that they are just friends, as they have been for two decades. Donovan, a British actor, is currently separated from his model wife, Kirsty Hume, with whom he has a 10-year-old daughter named Violet.