Gwyneth Paltrow [1] was back to work on the set of Mordecai after wrapping up her family vacation in Hawaii [2] last week. She happily chatted with her costar Johnny Depp [3] when they met outside of their trailers on set in LA on Tuesday. Gwyneth looked excited to see Jeff Goldblum, who dropped by the set despite not working on the film. Johnny and Gwyneth's latest project has had them jetting all over the world as they first began filming in London [4] back in November. The two A-listers may be hitting the red carpet later tonight at the People's Choice Awards, which takes place in LA. Johnny is nominated for favorite movie actor while Gwyneth is up for favorite movie actress. Gwyneth may have to divide her support for the favorite movie actor category, as her friend and Iron Man costar, Robert Downey Jr., is also up for the trophy.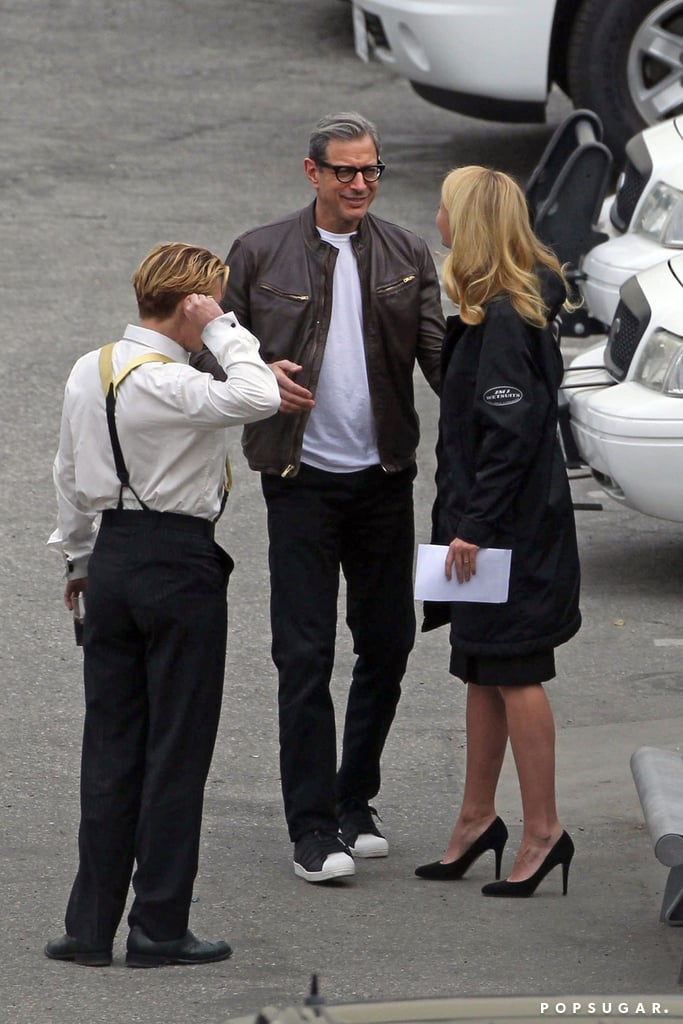 Gwyneth looked like she was happy to see Jeff Goldblum.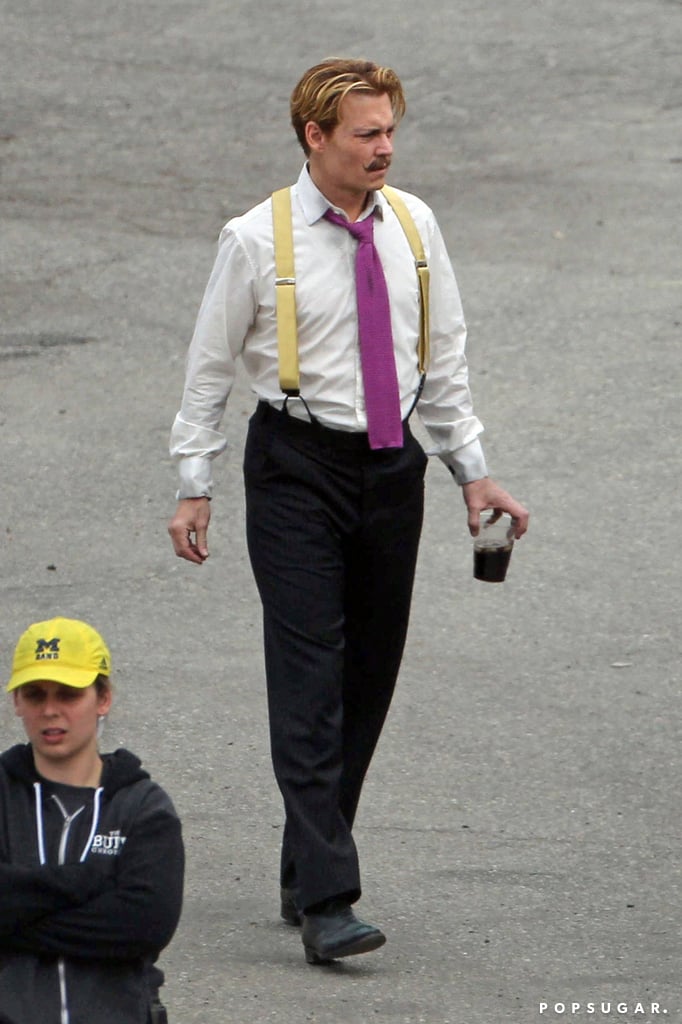 Johnny walked around the set in suspenders.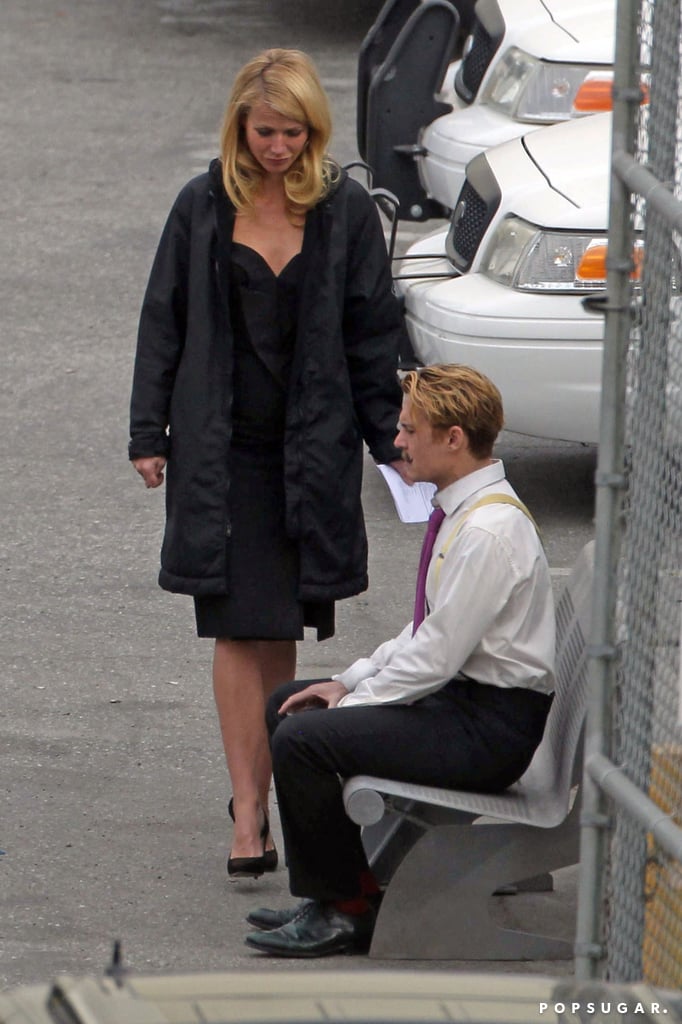 Gwyneth and Johnny looked like they were rehearsing a scene together.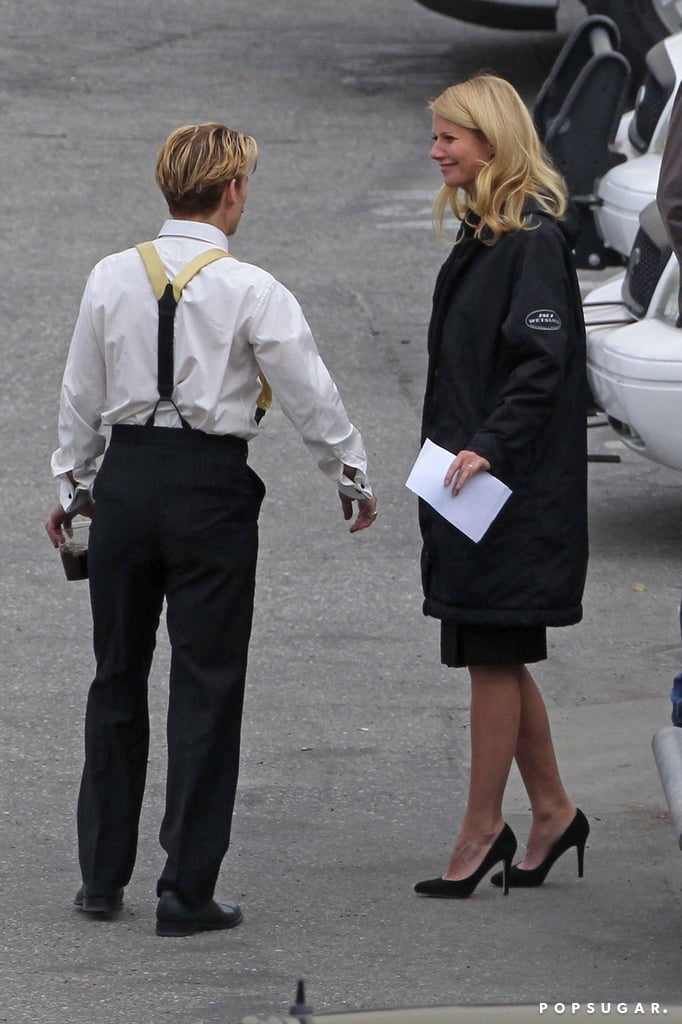 Gwyneth and Johnny chatted while milling around backstage.