Gwyneth Paltrow dazzled in Hong Kong [1] on Wednesday, smiling throughout an event to promote her lifestyle website, Goop. Donning multiple svelte ensembles, the actress signed copies of her book It's All Good and shot down rumors that her company is thousands of dollars in debt. "Those numbers are based on filings from a couple of years ago, so you shouldn't believe everything you read," she said.
The outing marks Gwyneth's first public appearance since she and husband Chris Martin [2] announced their decision to "consciously uncouple" [3] in late March. Gwyneth has since removed her wedding [4] ring, a move Chris also made before his first postsplit appearance [5] at the Rock and Roll Hall of Fame induction ceremony earlier this month. Despite their separation, the couple reportedly got "lovey-dovey" [6] when they stepped out together for Robert Downey Jr.'s recent birthday party. Prior to their announcement, Gwyneth and Chris took a trip to the Bahamas [7] with their children. Keep reading to see Gwyneth's latest photos.
Source: AP [8]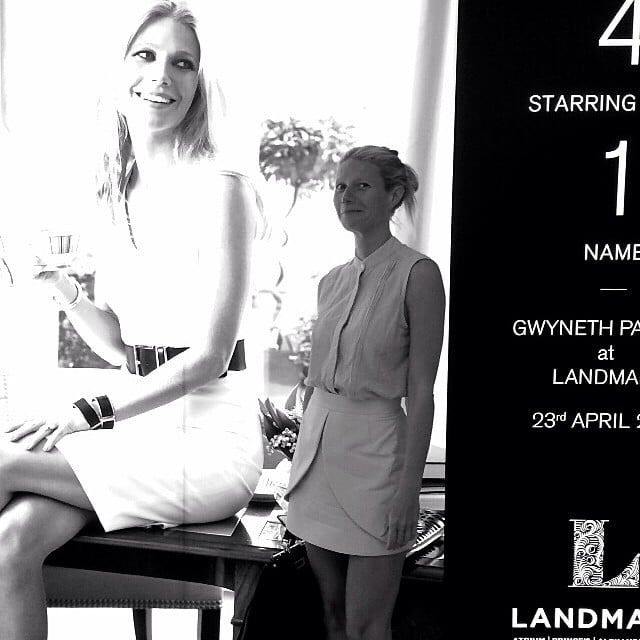 Gwyneth shared a candid photo on Instagram, writing, "So . . . this happened #weirdout."
Source: Instagram user gwynethpaltrow [9]